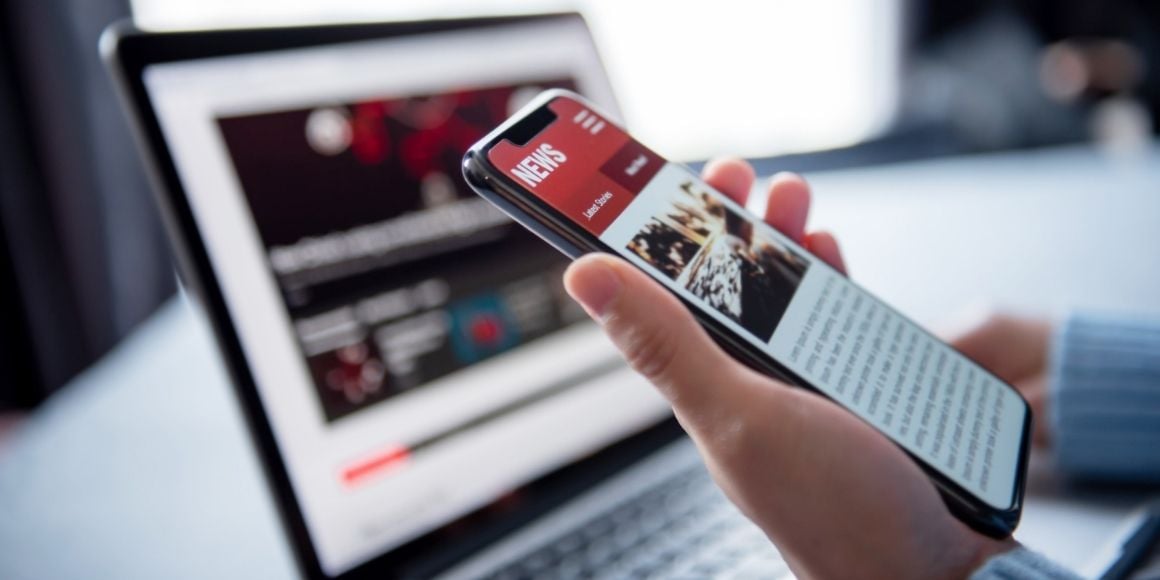 PR and Inbound Marketing Success Stories
July 28, 2021
---
By Sandy Moore
Over the course of my career, I've seen the best digital marketing strategies consist of a solid balance between earned, owned, and paid media.
You may ask yourself, "What is earned versus owned versus paid media?" Let's define each one.
Owned media is part of the inbound methodology where you publish content on your website or social media channels.

Earned media

is the opportunity to publish your content on another company's channels through PR efforts.
Paid media is where you pay or bid for content to appear on other channels.
Keep in mind that paid media strategies tend to differ quite a bit from PR and inbound marketing. However, when you establish the right mix of earned, owned, and paid media, the results can be truly beneficial for your business.
It is important to understand how PR (earned media) and inbound marketing (owned media) compliment each other and elevate your overall marketing strategy. Let's examine some examples of how PR and inbound marketing have worked together to build brand awareness, accelerate growth, and help businesses reach their goals.


Example #1: Increasing Website Traffic for a Rebrand
Anytime a company goes through a name change or company rebranding, it is best to communicate these changes to the public through marketing and PR efforts.
True Office Learning, a provider of e-learning solutions, went through a rebrand when it was purchased by Marlin Equity Partners (from NYSE) and became a standalone company. A new website was created based on an inbound marketing strategy to increase lead generation, and a new PR strategy was developed to support it. The PR strategy included press releases for company announcements, and byline and expert source opportunities to promote thought leadership.
Both the PR and inbound marketing strategies showcased the CEO as a thought leader within the industry through published content. The original PR goal was to land one placement (e.g., article, byline, expert source) every three months as part of the PR strategy. But instead, the PR team was able to secure 18 placements within a year. Year over year, True Office saw an increase of 19.9 percent in overall site traffic due to the combined efforts of the inbound and PR strategies.
Read more about the True Office case study.


Example #2: Driving Lead Generation from Referral Traffic
Getting published in top-rated and viewed publications can pay off in a big way for companies. Having your article or company's name published where millions of people can see it helps drive brand awareness and, when linked to your site, increases traffic.
MarketStar, a company that offers to outsource sales and marketing departments, received an increase in traffic from an unsolicited article in Entrepreneur online magazine. It was reported that the article had received over 21,400 views and 993 social shares shortly after the release date. This also resulted in an increase in lead generation on the website from referral traffic.
To continue to leverage this type of success, both the inbound and PR teams collaborated to create dedicated buyer personas and improve message consistency. The teams focused on industry-specific targeting to generate both inbound and PR content that reinforced MarketStar's credibility within the industry.
Read more about the MarketStar case study.


Example #3: Reaching the Right Audience Through Messaging
Sometimes companies may struggle with their marketing strategies and need to develop a team to focus solely on delivering the right message, at the right time, to the right audience within the right channels.
Eagle's Flight was one such company that turned to our agency for help with its overall marketing initiatives. SmartBug® created inbound marketing campaigns to promote its online content and align the messaging with a brand-new PR program involving guest articles to appear in top industry publications. The PR program even included three placements in Entrepreneur online magazine. By aligning the inbound messaging with the PR content, traffic grew 31.3 percent in a year, and conversions on the website increased from 1.4 percent to 2 percent that same year.
Read more about the Eagle's Flight case study.


Why PR and Inbound Work Well Together
The purpose of inbound marketing is to educate the public about solutions to their problems, while public relations manages the communications between an organization and the general public. Both inbound and public relations involve the delicate balance of influencing, engaging, and establishing relationships between society and the business.
The best way to imagine the relationship between inbound and public relations is that "inbound creates the content, public relations gives it wings." PR can amplify your marketing content and promote it to a greater audience. It also builds credibility through thought leadership and enhances visibility for the brand.
If you haven't already, consider combining PR and inbound marketing to take your overall marketing strategy to the next level.

About the author
Sandy Moore Sandy Moore is a Senior Director, Marketing Strategy at SmartBug Media. She has more than 20 years of experience in marketing with extensive knowledge in outbound and inbound marketing, advertising sales, promotions, public relations, and sales enablement. Read more articles by Sandy Moore.
Subscribe to get our new blogs delivered right to your inbox
Other insights you might like