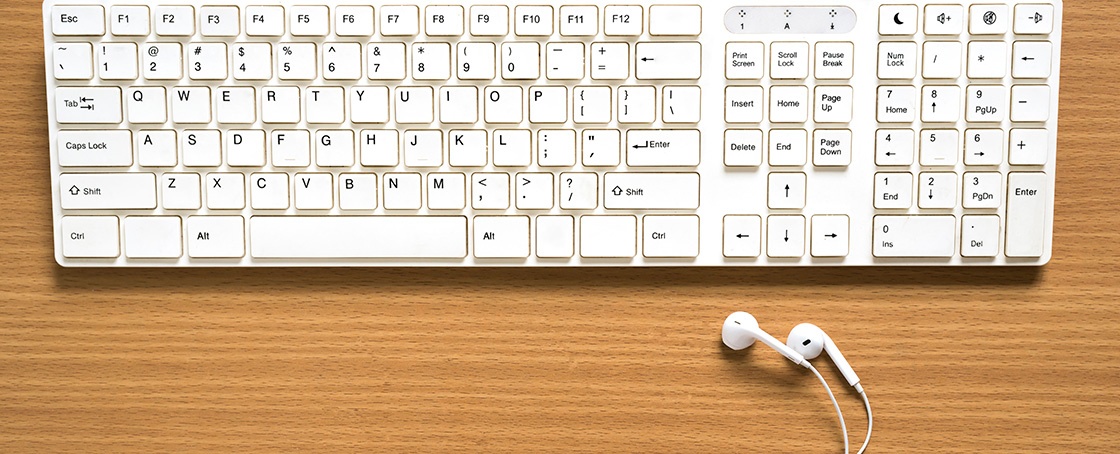 Post-Webinar Activities to Get the Most Bang for Your Buck
October 13, 2016
---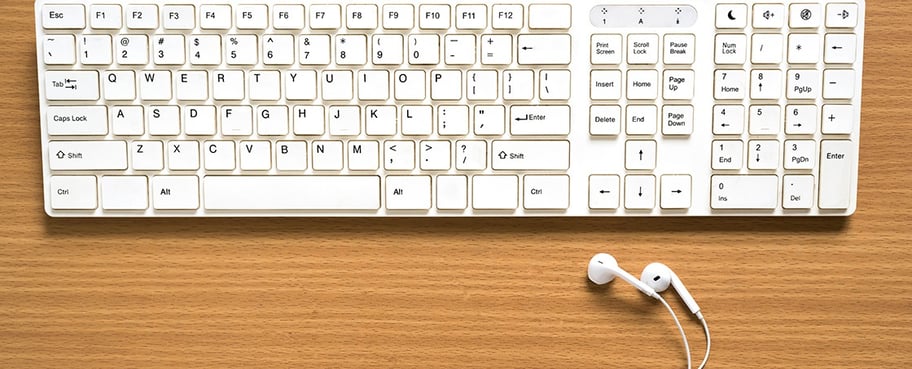 After the webinar is done, I usually heave a huge sigh of relief (especially if there were no technical difficulties!). However, you just had a whole bunch of people engage with you for an hour—now is not the time to drop the ball!

Recording
Recording your webinar is super important for a variety of reasons, including:
Webinar registrants expect that a recording will be available after the event. If a meeting comes up or attendees must leave early, they expect to be able to catch the recording later.
After attending the live event, webinar attendees may want to recommend watching the recording to a colleague.
Recordings allow the marketer to get a transcription made.

This transcription helps in creating other pieces of content from the information in the webinar.
A transcription should also be uploaded to your website for SEO purposes.
A transcription also allows an option for hearing-impaired audience members to access to the content.

Recordings are another piece of gated content that can be offered on your website in perpetuity to convert new visitors into leads.
You can send a recording to potential speakers so they can see what your webinars are like and what previous presenters have covered.
New customers may find past webinars helpful in educating themselves on a particular topic.


Because of these reasons, best practice is to always have one main recording mechanism as well as a backup in case the first fails. (I have had my laptop crash in the middle of recording a live webinar. It happens.) Many webinar software options now have a recording feature, so you can rely on that functionality as one method.
Sidebar: How do you put the recording on your website?
One of the methods I used for delivered the recording was to upload the video to YouTube as an unlisted video and then embed it on our website's thank you page (this can also work with Wistia, Vimeo, or any other video hosting site). Another option would be to give visitors the ability to download the video file directly to their computers by uploading the raw MP4 or WAV file. You may decide to do both.
For the backup, have a non-presenting or participating employee record as an attendee using software such as Camtasia. Make sure this recorder turns off all notifications including email and chat, turns off all screen savers (and power save mode for laptops); turns off the microphone, and doesn't use the computer at all during the webinar. This will result in the cleanest recording possible.
If you are able, test both recording mechanisms during one of your dry runs to make sure the quality and technology is working properly.
Once the webinar is over, review both recordings and select the one that is better. (Usually one will have superior sound compared with the other.) If any major faux pas occurred during the webinar (such as software crashing during a product demo or a question that didn't make sense), they can be edited out, as can any dead space at the beginning or end.
Some companies choose to do a second session of the webinar for recording purposes only. This may lead to a more polished presentation because the speaker has already given the content once. Depending on how the live event goes, this may or may not be necessary. Another option is to replace a certain section of the webinar that didn't got well and not the whole thing. When choosing this method, just be aware that sound differences will make this splice noticeable to the listeners, so choose wisely.
Post-Event Activities
If the speaker was external, call immediately after the webinar is over and thank him or her for presenting. (You may want to also send a gift, depending on if you agreed to an honorarium.)
Sending the registration and attendee spreadsheets to your sales team.
Sending any unanswered questions to the speaker and asking to respond to you with the answers so that you can get back to the attendees (unless the presenter doesn't mind responding to the attendees directly, but usually, I have found that speakers prefer someone else handle it).
Editing and uploading the recording of the webinar to whichever hosting service you'll be using.
Sending the recording to a transcription service and then uploading the finished transcript to your website.
Updating your webinar registration page for the recording, or archiving the registration page and creating a new landing page for the recording.
Responding to any people who emailed you asking for access to the recording and/or slides.
Uploading the slides to SlideShare.
Going back to any blog posts you wrote about the upcoming webinar and either editing them to include the link to the recording or posting a comment with the link.
Updating the website announcements with revised wording to view the recording instead of registering for the event. Don't forget to add the recording to your resources page on your website.
Creating CTAs for use at the end of blog posts on the topic.
Follow-Up
Follow-up after the webinar is just as important as promoting the webinar before the event.
Most post-webinar campaigns will usually include sending an email to all the registrants with a link to the recording and slides. (Send a slightly different email to those who attended and to those who didn't.) For customers, this may be all that is needed.
Prior to the webinar, you should have already determined what you want the next steps to be for leads who attended. If the topic was educational, one option is to direct attendees to download an e-book or visit a blog post that ties the subject matter to your company and product (consideration or decision stage content).
For leads who are new to your database, lead nurturing over the next couple of weeks can help solidify your company as a source of educational content with the eventual goal of helping them down the buyer's journey.


Other Post-Event Considerations
Webinars take a lot of time and work. Don't let this effort go to the wayside: Think about how you can use the webinar content in other ways. Perhaps the speaker would be interested in writing a post on the topic they just covered. Or, take the transcript and develop your own blog post from it (a one-hour webinar can easily be repurposed into three blog posts). Was there a section of the content that would lend itself to an infographic? How about a podcast with your internal expert breaking down the webinar play-by-play? Even the Q&A section can be reused.

About the author
Jessica Vionas-Singer was formerly the Senior Director of Client Success at SmartBug Media where she lead a team of SmartBugs who focus on HubSpot onboarding for clients new to the system and other project-based work, oversaw new employee onboarding, and rolled out new process and procedures within the Client Services department. She fell in love with marketing at her first job at a technology company specializing in credit evaluation software. Her background includes more than 20 years of marketing experience in content creation and lead-driving tactics, online presence and blog creation, social media engagement, budgeting and project plans, webinar and trade show event management, public relations, comprehensive promotional campaigns, and analytics. Jessica has a BS in Sociology from Montana State University – Bozeman. Read more articles by Jessica Vionas-Singer.
Subscribe to get our new blogs delivered right to your inbox
Other insights you might like