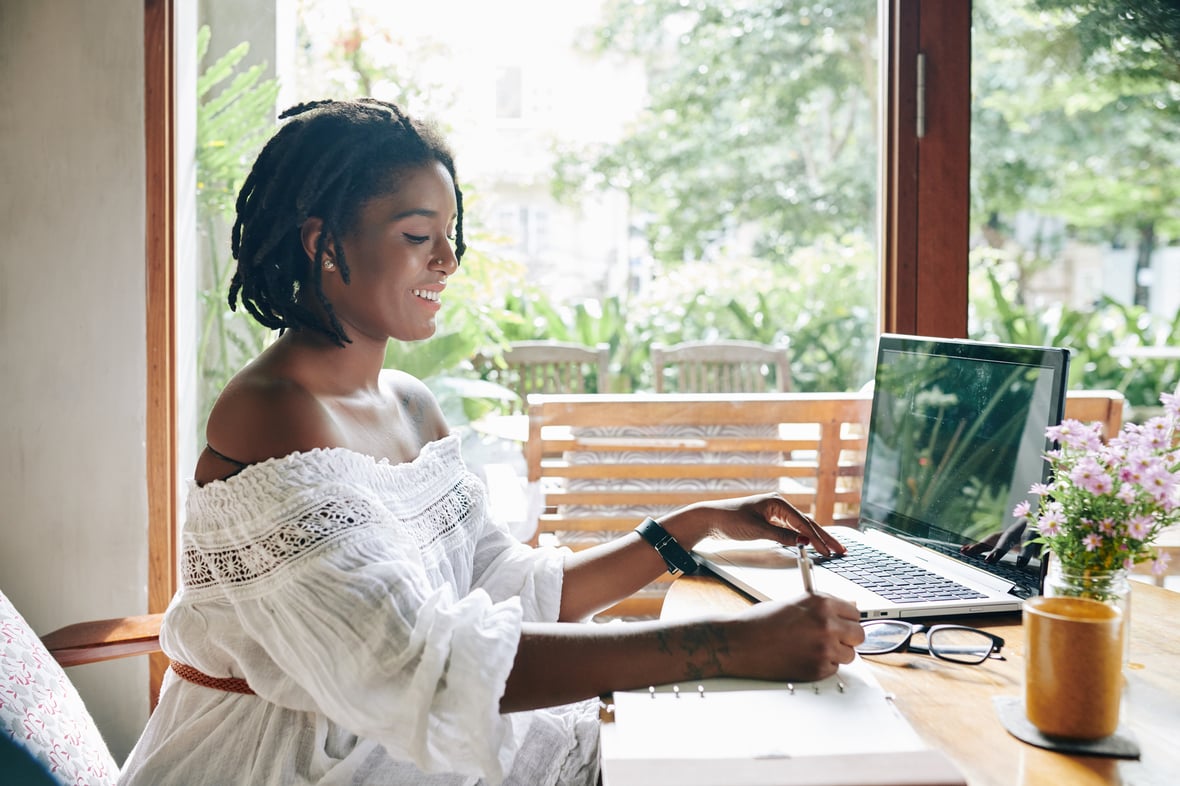 10 Unique Ways to Repurpose Webinar Content
May 25, 2020
---
I'm a big fan of reusing content. Putting together a webinar is a major undertaking. Not milking your final product for every cent it's worth is a huge mistake!
Especially now, in a time when marketers need to squeeze the most they can out of every asset they have, repurposing webinar content can be a lifesaver. It's a strategy that can save you time, money, and effort during an uncertain financial climate.
Ready to stretch your webinar content as far as it can go? Read on. I've picked out the most effective ways to repurpose your webinar content.


Why Should You Repurpose Your Webinar Content?
Luckily, content from webinars can be repurposed into a multitude of formats. Not only are repurposing strategies a smart use of a marketer's time, they're also beneficial to a company's target audience because different personalities and buyer personas prefer different formats of educational material.
Even though people who attend your webinar may enjoy in-depth presentations that include audio and visual components, other individuals will respond to text alone, picture representations, or bite-sized chunks of information. Ultimately, repurposing content doesn't just save you time and resources, it makes it easier to connect with every person in your target audience.
How to Repurpose Webinar Content
1. Transcribe Your Webinar and Post it with a Recording
Transcribing your webinar is great for SEO because, according to Google, "In order to expose a video in search results, Google must understand something about the video."
In addition to boosting your SEO, having a transcription will allow you to offer an option to hearing-impaired individuals who are interested in the webinar.
Although you can upload your transcription to a web page or a PDF, placing it on a web page offers unique advantages. For instance, having the transcription on the actual page with the video gives visitors the choice between viewing and reading.
While YouTube automatically generates a transcript for videos uploaded to its site, the quality of this transcription is poor with many words and phrases being incorrect.


2. Create a Blog Post or Multiple Posts
The content from a webinar can easily be turned into two or three blog posts, depending on the topic. There are several ways to accomplish this.
Start by asking your external presenter to write a guest post. Just make sure to request this as part of the agreement when you first ask them to present the webinar. An article on your blog helps speakers show off their authority on the topic and gives them a chance to cross-link their company, blog, or LinkedIn profile with yours.
If the presenter is unable to write a post, you can use the transcription to write an article. But keep in mind that the prose will need to be transformed from verbal to written content, which will take time. You'll also need to work with the presenter to make sure the content is accurate.


3. Create a White Paper or Ebook
Again, depending on the content, a webinar might naturally lend itself to the creation of a white paper or ebook. The transcription can help with this effort, but resist the temptation to transform the webinar's audio directly into written form.
Instead, use the transcription or slides to create an outline for the white paper or ebook. Next, use the background research from the webinar to flesh out the content. If you have a copywriter on staff, they can then create the premium offer from there. A contract writer who knows your space is also a great option; just be sure to provide a thorough creative brief.


4. Upload the Slides to Slideshare
Slideshare, which was acquired by LinkedIn, is a social tool for uploading and sharing presentation slides online.
A few things of note regarding Slideshare: First, when you upload a presentation, it automatically copies all of the text from the slides and puts it into the body of the page so that people find your presentation based on keywords in the slides.
Second, Slideshare exposes content to a new audience outside the channels typically used for inbound marketing and requires very little additional work.
Finally, Slideshare works particularly well for slides that have a lot of text and don't need a lot of verbal explanation. Graphical slides that are not self-explanatory do not have as much value on Slideshare, since there is no other context available.


5. Use Questions from the Webinar as FAQ Content
Depending on the topic of your webinar, audience questions may make a great FAQ page on your website or blog. The good news is that putting this together takes very little effort; the bad news is that your presenter, subject matter expert, or product expert will probably want to edit responses extensively. Still, it's often better than starting from scratch.


6. Create an Infographic
Infographics come in all shapes and sizes. They can be story-based or statistics-based. They can be comparative or steeped in narrative. They can be broad summaries or niche focused.
Although there isn't a simple format for transforming a webinar into an infographic, the content will be there. After a little background research or a quick brainstorming session with the presenter or your marketing staff, you should have the raw materials to build a powerful infographic.


7. Make Micrographics
Once you have an infographic, slicing it up into miniature pieces is a snap. These micrographics are great for sharing on social media with links back to the full infographic.
If you decide to forego a full infographic, you can still make bite-size graphics suitable for sharing on social media through presentation tools, such as Canva, Pablo, or even PowerPoint. Quotes, statistics, and examples from your webinar are all great things to create graphics around and promote on social channels!


8. Create a Podcast and Stream a Follow-up to the Webinar
For awareness-stage webinars with external speakers, there will need to be additional content to connect the topic to your product or company. You can start by creating a blog post, but why stop there?
A podcast or live stream with your in-house expert, using a radio host interview format, is a great way to tie together the subject matter and your product or company. Keep these short, informal, and separate from the main event.
Not sure where to start? Here are some questions to guide your interview:
What was your favorite part of the webinar?
What did you think when the speaker said…?
Do you agree with the assessment that…?
How should our company respond to this subject, need, or requirement?
How is this topic relevant to your job?
9. Create a Webinar Highlight Reel
When approaching external experts about speaking at a webinar with your company, it's often helpful to point them to past events you have hosted. While some of them may want to watch an hour-long webinar prior to deciding, many do not have the time.
Offering a five-minute highlight reel can show potential speakers the style, tone, depth, and expertise of your company's webinars. You can also use this highlight reel (with a little bit of editing) as a promotional video for your webinar series when you're trying to attract new audience members.


10. Present at a Conference, Tradeshow, or Partner Webinar
Once you've given a webinar, the presentation is already created. So presenting it a second or third time is a breeze.
For internal speakers, finding new ways to present on the same topic is a great way to help solidify your company's position as a thought leader in your industry.
Smaller tradeshows and conferences are always looking for speakers. If the topic of your webinar fits well with the subject of a tradeshow or conference, simply reaching out to the event organizer is often enough to garner an invitation to speak at future events. For larger shows, an application process is typical. Once a presenter starts on the speaking circuit, it will be easier to get accepted at bigger conferences.
Another great option for re-giving webinars is to join forces with a partner and give the same presentation to their audience.
Do you have webinar repurposing ideas I missed? We'd love to hear them. Tweet us at SmartBugMedia.

This blog was originally published in Jan 2016 and has been updated since.

About the author
Jessica Vionas-Singer was formerly the Senior Director of Client Success at SmartBug Media where she lead a team of SmartBugs who focus on HubSpot onboarding for clients new to the system and other project-based work, oversaw new employee onboarding, and rolled out new process and procedures within the Client Services department. She fell in love with marketing at her first job at a technology company specializing in credit evaluation software. Her background includes more than 20 years of marketing experience in content creation and lead-driving tactics, online presence and blog creation, social media engagement, budgeting and project plans, webinar and trade show event management, public relations, comprehensive promotional campaigns, and analytics. Jessica has a BS in Sociology from Montana State University – Bozeman. Read more articles by Jessica Vionas-Singer.
Subscribe to get our new blogs delivered right to your inbox
Other insights you might like