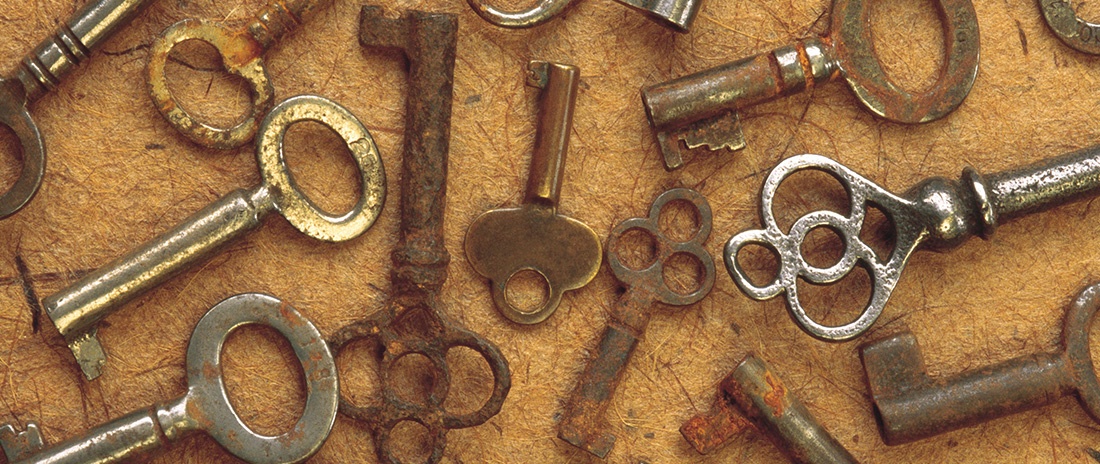 72 Keys to the Perfect Lead Nurturing Email
August 10, 2016
---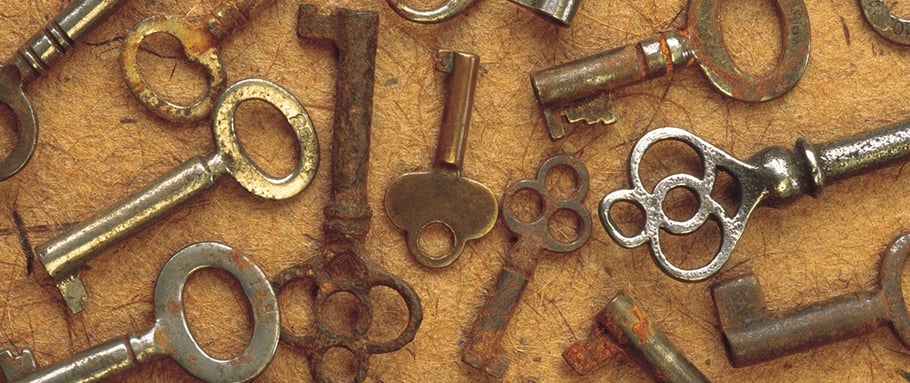 "Lead nurturing" is typically defined as a series of emails sent to a person over time. Often in the marketing world, lead nurturing is created for someone who downloads a piece of content on your website, but it can also be used for cold leads, marketing qualified leads who aren't quite ready for sales, or even lost opportunities.
Here are some keys we've picked up on how to create the perfect lead nurturing email(s):


Fundamentals
Remember that lead nurturing should be about building a relationship.
Set an end goal for the lead nurturing path.
Determine what will trigger the lead nurturing (downloading content, a certain amount of time lapsing since the most recent activity, a salesperson indicating a certain person, etc.).
Don't use a purchased list and start "nurturing" them. (That's the opposite of inbound.)
Make sure the sales team can see which emails a person got and if he or she opened or clicked on them (via your customer relationship management).
Contemplate whether or not every offer on your website really needs a lead nurturing path.
Consider a dedicated IP address if you have a large database and/or want complete control over your email sender reputation.
Use automation software to handle the process.
Content/Path
Define the emails that will constitute the lead nurturing path (three to six emails is a common length).
Make sure your lead nurturing path will appeal to your target persona(s).
Consider the goal or action you want the reader to take from each lead nurturing email.
Don't include more than one action you want the reader to take per email.
Think about taking the reader through the buyer's journey with each email (awareness > consideration > decision).
Send several emails for each stage of the buyer's journey; don't assume a lead is ready to move to the next stage from only one email.
Ask the sales team what content it has found the most useful in moving leads down the funnel.
Offer different types of content: blog posts, ebooks, webinars, checklists, and podcasts in order to reach people with different preferences.
Wait an appropriate amount of time between lead nurturing emails depending on the audience: shorter for B2C, longer for B2B.
Draft different lead nurturing paths (or use smart content or workflows) based on what you know about the lead, including what he or she has downloaded on your website, demographic information he or she has given you (number of employees, role, pain points, etc.), things he or she found interesting on your website, and so forth.
Diagram the lead nurturing path in order to help visualize (if the path requires branches).
Try not to make a lead nurturing path more complicated than it needs to be.
Writing the Emails
Give the reader useful information he or she will actually find value in.
Draft each email with the goal in mind.
Don't go straight to a product pitch or demo request with the first (or only) lead nurturing email.
Keep emails short and to the point.
Use humor, but don't be cheesy or non-genuine.
Create a logical link between each email in the copy.
Don't write about your company; the reader cares about his or her pain and how the content will solve it.
Write subject lines that are short and intriguing.
Use personalization tokens such as first name and company, where appropriate.
Proof your email for spelling and grammar errors.
Have another person proof each email as well.
Enrollment
Coordinate with the sales team on which leads it is following up with and un-enroll individuals from lead nurturing so that they aren't bombarded by your company.
Make sure that leads aren't enrolled in multiple lead nurturing paths at once.
Consider reusing emails from a different lead nurturing path only if there's no possible way a lead could receive the same email twice (how embarrassing!).
Ensure that leads aren't re-enrolled in the same lead nurturing if they download the offer again.
Don't enroll customers in lead nurturing that includes a demo request or other language targeted to leads.
Details
Test each email in the lead nurturing path in order to make sure it looks correct. If possible, test it in multiple email clients, including Gmail, Outlook, and Apple Mail.
Verify that your emails look good on mobile devices as well.
Don't wait until every lead nurturing path is perfect until publishing; try something, test, and iterate.
Send the email from a real person, not info@, marketing@, or the dreaded do-not-reply@.
Include social media sharing options.
Include social proof if ending a lead nurturing path with a demo request or product email.
Include an image, if appropriate.
Define ALT text for all images.
Link the image to the offer.
Don't include too many images, which may impact your email deliverability and send the message into a spam filter.
Include more than one link to the same offer.
Include an option to view the email message on the Web.
Include a signature line or block from a real person.
Always include an unsubscribe option and your corporate address, per CAN-SPAM Act requirements.
Have a way for leads to "down-scribe" if they still want to hear from you, just not as frequently as they currently are.
Test
Test different subject lines.
Test different offers.
Test different wording.
Test email lengths.
Test different amounts of time between emails.
Test the number of images per email.
Test sending from different people at the company.
Test different end goals.
Test using an HTML template versus a text-only email.
Test experimenting with a PS line.
Test text CTAs versus image CTAs.
Feedback and Follow-Up
Integrate lead nurturing email actions into your lead scoring framework.
Monitor the spam and unsubscribe rates. Adjust appropriately.
Monitor the email reputation of your email service provider. Switch if necessary.
Call a customer who successfully completed the lead nurturing (or a power customer) and pick his or her brain about what worked and and what could be improved.
Ask the sales team for feedback on the lead nurturing path and improvements.
Personally respond to each person who replies to a lead nurturing email.
Don't keep bothering people who have no interest in engaging with you. After a certain amount of time (and a re-engagement campaign), let them go.
Analyze the results of each email and the path as a whole against your goals.
Implement "closed loop" reporting on any leads who become customers as a result of lead nurturing.
Review your lead nurturing paths regularly; don't just let them sit.
Bonus tip: Try asking your lead what he or she thinks of each email in the nurture series and see what happens!

Any "keys" we missed? Let us know by tweeting us at @smartbugmedia.

About the author
Jessica Vionas-Singer was formerly the Senior Director of Client Success at SmartBug Media where she lead a team of SmartBugs who focus on HubSpot onboarding for clients new to the system and other project-based work, oversaw new employee onboarding, and rolled out new process and procedures within the Client Services department. She fell in love with marketing at her first job at a technology company specializing in credit evaluation software. Her background includes more than 20 years of marketing experience in content creation and lead-driving tactics, online presence and blog creation, social media engagement, budgeting and project plans, webinar and trade show event management, public relations, comprehensive promotional campaigns, and analytics. Jessica has a BS in Sociology from Montana State University – Bozeman. Read more articles by Jessica Vionas-Singer.
Subscribe to get our new blogs delivered right to your inbox
Other insights you might like