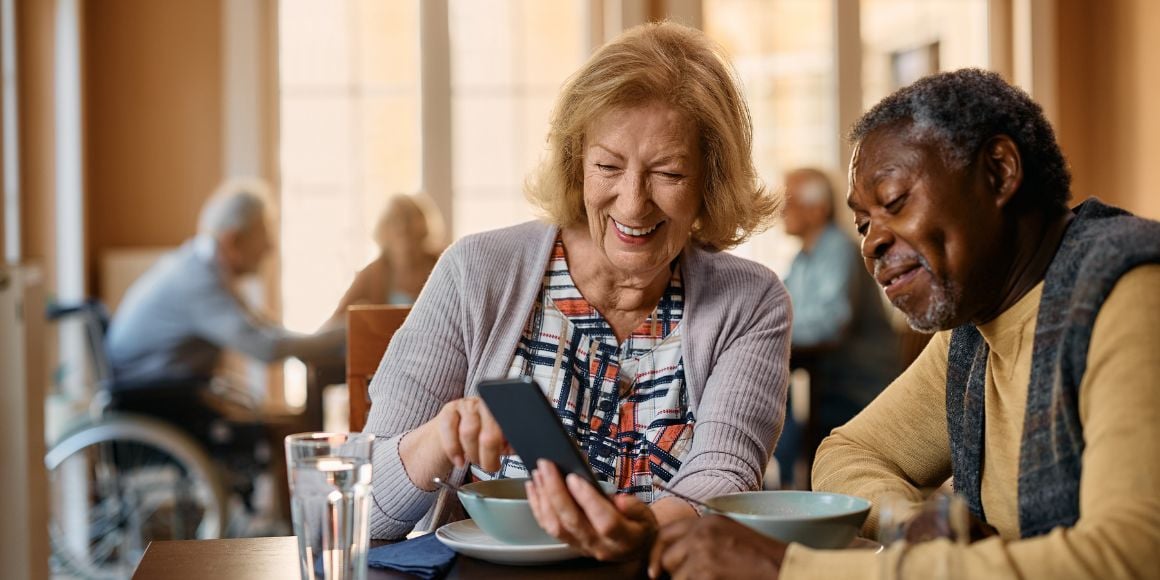 Marketing for Senior Living: Developing a Detailed Email Strategy Across Marketing and Sales
August 15, 2023
---
By Patti Myers
In 2023, the number of owned marketing and communication channels seems to be dwindling—from new social media platforms to higher costs of paid media to changes in content consumption habits. However, email remains one of the most effective communication channels for organizations.
Making the most of your senior living email strategy not only across your marketing efforts but also in your sales enablement toolbox can be key to improving your bottom line. If you're marketing for senior living communities this blog is for you, let's start by addressing how to develop a detailed email strategy:
Tips for Developing your Senior Living Email Strategy
Developing a strategy across marketing and sales for your email marketing is much like developing a strategy for any other type of internal or external communication for your organization; the specific tactics, or specific emails are less important than having a strategy for the entirety of the process. Here are a few steps to follow as you build your organization's email strategy:
Know your sales process—and make sure it's documented.
Perhaps most important if you are ready to build an email strategy that spans the organizational flywheel is making sure you know what different processes look like across your organization—and the touchpoints that are already happening. Document this if it's not already written down.
For example, after a tour, what happens next? Does the sales director follow up with a phone call or an email? Are review requests being sent? Does the same process take place across all of your community sales teams if you aren't a single-site operator?
Knowing the existing steps in the sales process can help you make sure your email strategy will add value to what's already in place.
Map your buyer's journey and your personas.
Before you start implementing smart lead nurtures, make sure you have up-to-date buyer personas and a clear buyer's journey that gives you visibility into the touchpoints that take place.
When mapping your buyer's journey, consider all aspects of your marketing funnel. For example, do you have a blog subscription? What does that journey look like after a contact has subscribed? After they download a piece of content? After they request a tour?
The importance of personas
Personas are often thought of as being useful for blogging and longer-form content, but they are invaluable for email marketing. These fictional representations of your ideal customers, based on real data and insights, allow you to understand your target audience on a deeper level, including their needs, preferences, pain points, and motivations.
For example, an email campaign targeted towards an active adult considering independent living will have a vastly different value proposition and address different pain points and common objections compared to an adult child influencer. Also, consider this—the sales cycle for an adult child influencer seeking a higher level of care for a loved one might be much shorter than a healthy senior considering their long-term care options or independent living.
Tailoring not only individual emails, but entire email campaigns across the entirely of your persona's unique buyer's journey will not only resonate better with your most valuable personas, but it will also increase engagement and lead to better conversion rates (and more revenue!).
Look for opportunities to add valuable touchpoints.
Now that you've gathered the data to know what your buyer's journey looks like, you can begin identifying not just where email gaps exist but also where you can actually add value. Consider the common questions that come up during the sales process and think of how you can use email to educate your prospects as they continue to engage with your community or organization.
Keep stakeholders informed.
One of the most important parts of sales and marketing alignment is making sure you keep stakeholders aware of changes in strategy and communicate about how they are performing. If you just launched a post-tour lead nurture, for example, schedule a check-in with your sales teams a month or so after the strategy has been implemented for both qualitative and quantitative feedback.
Campaign Ideas
Now that you have an idea of where your email strategy might take you across sales and marketing, here are a few campaign ideas to keep the brainstorming going.
Help sales with post-tour nurturing.
Post-tour lead nurtures can keep the excitement and positive feelings fresh for your prospects. Look at your average time to close post-tour to determine how long this drip campaign should last to maintain a touchpoint with prospects outside of phone calls. Use these emails as an opportunity to highlight the living spaces, surrounding area, amenities, resident testimonials, and lifestyle at your community.
Make your newsletter pop!
If you have a blog (and you should), don't settle for a newsletter that just shares blog content—it should also use the opportunity to share other relevant content (or a link to your resource center) to convert your subscribers to MQLs.
Develop MQL lead nurtures.
Once your contacts have become marketing qualified leads, how do you convince them to request a tour? Use persona information to inform your strategy. Then use long-term email drip campaigns to feed them valuable and helpful information to help guide them through the buyer's journey—and ultimately request a tour.
Ask for reviews.
Reviews are critical efforts in marketing for senior living communities. When you map your buyer's journey, look for opportunities to add review solicitation as a part of your process.
For example, do you have automated email processes to send a review request after a successful tour or after a resident has lived in their new home for a few months? Do you ask current residents for NPS scores or reviews at a certain point during the year?
Best Practices for Email Strategy in Senior Living
Here are a few more suggestions to make sure you're getting the most out of your emails.
Make it visual.
This is one of the most important and expensive decisions of your prospects' lives, and they want to imagine their life in your community. The extra time you spend on a visually engaging email will keep them interested in what you have to say.
Make it skimmable.
Your prospects are busy. Make it easy for them to quickly see the value in your email.
Make it personalized.
Use your persona information to make sure you're sending content your prospects actually care about.
Make sure your data is clean.
Personalization is impossible without healthy, reliable data. Knowing who your prospects are, why they're buying, and where they are in their buyer's journey is critical for segmentation.
Make sure you're providing value.
Fluffy emails, begone! People receive more emails than ever—make sure that yours is worth their time.
When in doubt, test it.
Experimentation is invaluable for email marketing. If you're not sure about a new campaign or tactic, implement an A/B test to continue to strengthen your email marketing efforts.
Email Marketing & Buyer Personas
When there is so much foundation work beyond starting to build an email strategy, it can be difficult to know where to start. Buyer personas are some of the most important foundational pieces of documentation to have sorted before you fully invest in any particular email marketing strategy.
With buyer personas as your guiding compass, you can craft not only highly targeted emails that deliver value, build trust, but also craft entire campaigns around their entire journey—and ultimately drive success in your email marketing endeavors. Check out our free buyer persona kit specifically built for senior living.

About the author
Patti Myers Patti is a Marketing Strategist based in Florida. She's passionate about solving problems and reducing friction. Holding a degree in psychology, she also enjoys paying homage to the human aspects of marketing to create effective campaigns. Outside of work, Patti enjoys spending time outdoors, reading, and dancing classical ballet. Read more articles by Patti Myers.
Subscribe to get our new blogs delivered right to your inbox
Other insights you might like