Skip to content
Services

Inbound Marketing

The complete solution to increasing leads, revenue, and brand authority.

E-Commerce Marketing

Email marketing, SMS, and storefront optimization tailored to your business.

A full-service agency that delivers to every corner of your marketing ecosystem.

Services Overview

About

Work

Client Success

Recent Case Studies

Technology

Ashling Partners

How We Used a Digital Overlay at an In-Person Event to Increase MQLs

Read the Case Study

Partners

Join forces with HubSpot's highest-rated partner agency to maximize your investment.

Level up your email and SMS strategy with our Elite Master Klaviyo experts.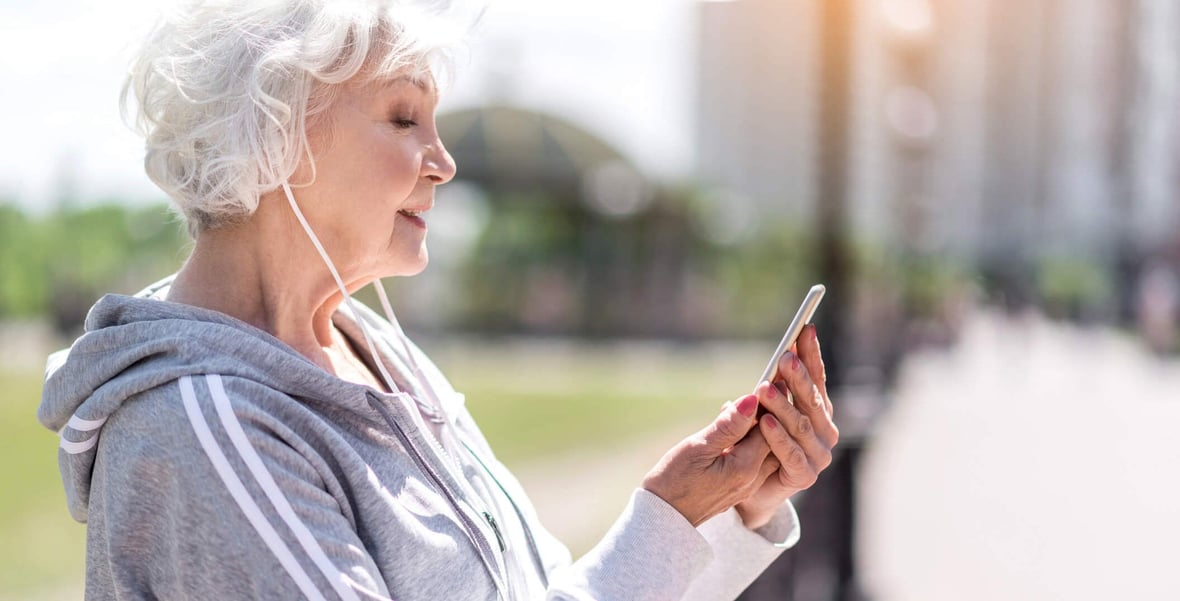 Content Marketing for Senior Living: 3 Must-Haves
October 14, 2019
---
By Megan Golden
A senior living marketing plan can be overwhelming, especially when you're deciding which tactics you should include and which you should skip. However, whether you operate a hospice care program or an assisted or independent living community for seniors, you won't want to put content marketing on the back burner.
We know that most people research online extensively before making big decisions. You can trust that your future residents or their family members and caregivers are doing the same thing before committing to their future living plans. When promoting your senior living community, it's important to make a connection with the prospects you're engaging—and content marketing is a great way to meet that goal. As you add content marketing to your overall strategy for marketing senior care, here are three must-haves:

1. Blogging for a Senior Living Marketing Plan
Blogging can help you grow website traffic through organic search, but it can also help you grow traffic from social media, referral links, and email. It helps you attract those who haven't yet discovered your company, and it can also help attract current leads and clients who enjoy the information you provide. If location or region matter for your company, blogging can even help you improve local search traffic.


How HumanGood Uses Blogging to Highlight Senior Living Benefits
HumanGood offers senior care and affordable housing for seniors over 55. It uses blogging to highlight the benefits of its senior living facilities, answer common questions, and provide useful tips. Some example of blog articles include:

(Access all of HumanGood's articles here.)


How the Arbor Company Uses Blogging to Increase Local SEO
The Arbor Company provides senior living in upscale and caring environments with options for independent living, assisted living, and memory care. It uses blogging to improve local search traffic. Each of its community websites has its own blog and highlights local information or facility details specific to that location. Examples include:

Blogging is also a great way to showcase community involvement, find new employees, provide support to clients and their loved ones, and get the word out about the services you provide.
2. Adding Facebook to Your Content Marketing for Senior Living Plan
As a business, you want to reach your audience wherever they already are—and where they are is on social media. Many senior living communities have personas that include adult children of the elderly who may be planning the future care of their parents.
Social sites like Facebook provide reviews the way Yelp and Google do. Maintaining an active presence on social platforms, responding to reviews, and encouraging reviews all help your online marketing efforts and therefore your business's bottom line.


HumanGood's Facebook for Senior Living
HumanGood also uses its Facebook page to interact with its target personas. It regularly shares posts about its latest blog articles, facility updates, and resident testimonials with more than 22,000 followers.
(Check out HumanGood's Facebook page.)


The Arbor Company's Senior Living Facebook Posts
The Arbor Company has a main Facebook page, and many of its communities have their own Facebook page as well. They share what they are doing at each of their locations, such as by posting photos of their Christmas dinner or Halloween party.
(Check out the Arbor Company's Facebook page.)
Facebook has incredible connection capability and functionality for reaching your audience. Facebook Stories and Facebook Live enable businesses to reach their audiences in an informal way. When businesses use these features effectively, audiences look forward to tuning into the communication and keeping up with those businesses.
3. The Power of Video
When you're promoting your senior care community, it's especially important to make a connection with the prospects you're engaging—and video can allow you to do that. Video has been linked to improved response rates, trust, transparency, and more.
People are much more likely to purchase a product if they watch an explainer video. In senior care, the same principle applies. When you give prospective families and residents the option to see inside the community before they tour or hear from a current resident, you're setting yourself up for success.


How HumanGood Uses Video to Highlight Its Senior Living Stories
HumanGood shares videos on its Facebook and website. Videos cover a wide range of topics. Some are more fun, while others are more informative. Some interesting videos HumanGood has shared include:
(View more HumanGood videos.)


How the Arbor Company Uses Videos to Answer Senior Care Questions
The Arbor Company uses video to share resident stories, facility tours, answer general questions, and more. It recently shared a series called "Senior Living LIVE" where Arbor went live on Facebook and allowed followers to ask questions, which Arbor staff answered live. Afterward, Arbor shared the videos on its website.
(View more of the Arbor Company's live Facebook videos.)
In closing, content marketing is an important step for marketing your senior living community. Start with social media, video, and a blogging platform to kick off your content marketing strategy. All of these efforts will likely increase occupancy at your senior care community.

About the author
Megan Golden is an Inbound Marketing Strategist for SmartBug. She has had previous experience with strategic campaign planning, content development, and implementing inbound marketing campaigns. She really enjoys collaborating with coworkers and clients and seeing new ideas develop into successful marketing campaigns. Read more articles by Megan Golden.
Subscribe to get our new blogs delivered right to your inbox
Other insights you might like