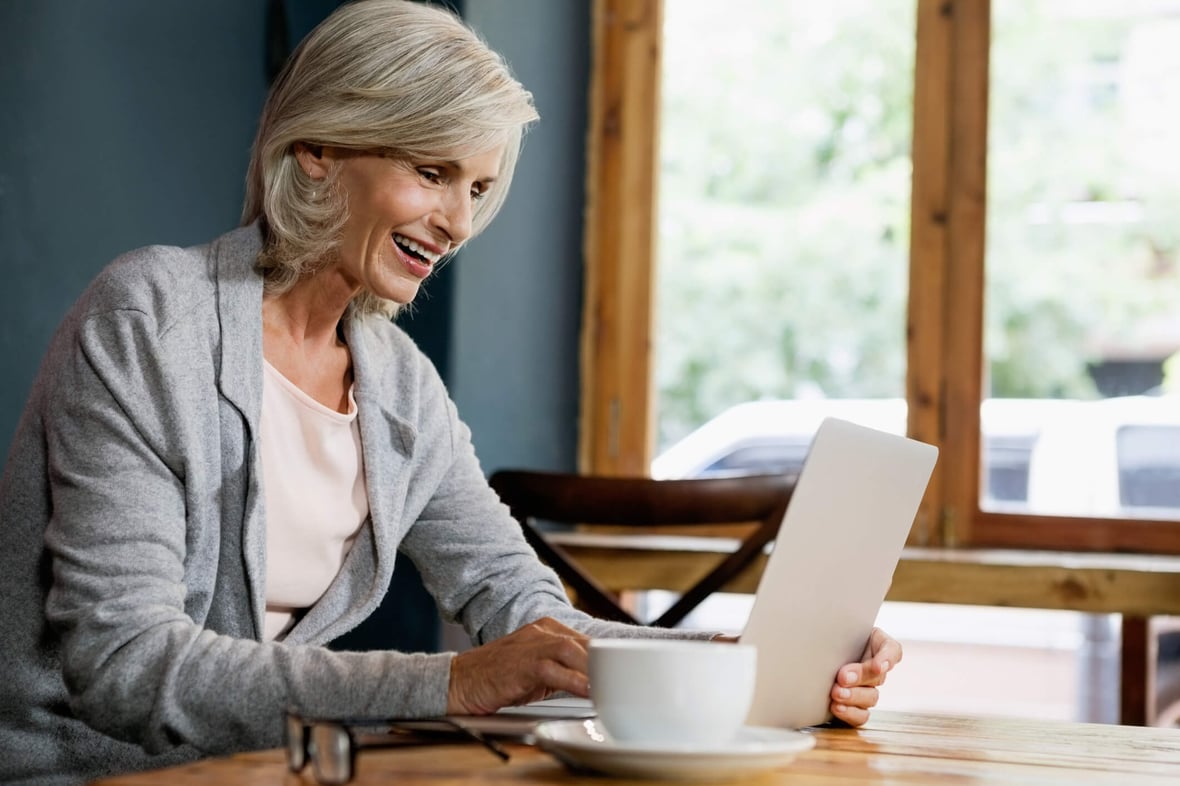 How to Build an Effective Senior Living Review Acquisition Strategy in 5 Steps
August 13, 2021
---
By Emma Bennett
While a lot has changed in the senior living landscape over the last 18 months, one thing remains constant: Reviews in senior care still matter. When families and seniors begin their search for senior living, they're starting online. Senior citizens' searches for "senior living" grew 15 percent in the past year, and you're going to want your community to jump to the top of those results.
One way to boost your search engine result page (SERP) ranking is to utilize a consistent customer review strategy. According to Moz, reviews account for about 15 percent of the method Google uses to rank local businesses.
Gather 'round and get your notebook ready, because we're going to show you five steps to build a review acquisition strategy for your senior care community.


Where to Start

Step 1: Choose the best channels for your reviews.
Knowing where to build out your reviews is the first step—there are so many options available that you can't possibly try to get on them all. Make sure to focus on channels that are relevant to your business such as A Place for Mom and SeniorAdvisor. You can't forget the likes of Google My Business or Facebook, so that you show up on the SERP when prospects are searching for senior care in your area.
Third-party online reviews sites are also very important in your review acquisition strategy. The senior care industry is full of referral agencies, and although most of the time communities don't want to have to pay for additional referral sources, they are a great place to source reviews. For more information about whether or not paying for a senior care referral agency is worth it, check out this article by my colleague Amber Wilcox.


Step 2: Optimize those channels.
Once you've chosen what channels you're going to focus on for your review strategy, you need to make sure those profiles look and perform to the best of their ability. First, make sure you add or claim your business listing on Google and create profiles on third-party sites.
Think of these review profiles as a mini webpage that has to describe your business using limited space. Make sure that your messaging focuses on your care options, amenities, key differentiators, images, and pricing if you're able. If you need a deeper understanding of how to optimize your review profiles, get started with these three steps.


Getting Reviews For Your Senior Care Business
Now that you know where your reviews will live, you need to start collecting the reviews. Seventy-two percent of consumers have left a review for a local business after being asked to do so. So let's start there.


Step 3: Ask for a review.
There are a few ways to accomplish this task, but we've found that two in particular are the most successful.


One-to-One Outreach
This type of outreach can be done by anyone in your organization who has a direct relationship with your customer. For one senior living community, we helped them set up a landing page that easily listed out the directions for leaving a Google review. The sales team sent out the link to this landing page to the new resident and their family members after they moved in. Be sure to clearly outline your expectations and make a connection with them. Below is a quick script you can use to start:
Hi [First Name],
The management team and I are so thrilled to have you here with us at [Community Name]. It has been a pleasure to welcome you home. The team and I have seen so many magical moments occurring in the lives of our residents as they live their very best life. We have truly seen that delightful surprises are always just around the corner with each of you.
We believe strongly that our people set us apart here at [Community Name], and that includes all of you. We can't wait to grow our community and would like to ask that you leave us a review so other families can see what [Community Name] living is really like.
Would you mind taking a moment and writing a review for [Community Name] on [Review Site]? It would be a huge help for us and should take just a minute or two of your time. Here's a link that will take you right there: [insert link]
If you have any problems with the link, let me know.
It is an honor to be able to care for your loved one.
Sincerely,
[Your Name]

One-to-Many Outreach
You can use a very similar approach with one-to-many outreach efforts. In these situations, one-to-many outreach can help you spread your resources further. Use a tool like HubSpot or Marketo, and be sure to incorporate personalization tokens throughout.
Again, be sure to:
Clearly define your ask (i.e., the review and whether a star rating or comment would be most valuable)
Reduce friction during the review process by providing instruction or links to your review profiles
Let the recipient know how long/what the effort will be to complete the task
Step 4: Monitor your reviews.
Now that you're getting reviews, you need to monitor them (on all sites/profiles). Reputation management is a key factor in a successful review acquisition strategy. If you find yourself with multiple profiles such Google, Facebook, A Place For Mom, and Senior Advisor, it can be very time consuming to monitor and respond to all the reviews that come in.
Reputation management provides you with an opportunity to promote the experience of your positive mentions. An effective online reputation management strategy can provide you with new opportunities and insight on increasing brand awareness.
Some of our favorite tried-and-true tools are Reputation.com, ReviewTrackers, and SOCi. Tools such as these make it much easier to track, monitor, and respond to reviews for your senior care company. Speaking of responding, that leads us to the final step.


Step 5: Respond to all reviews.
Did you know businesses that respond to just one customer review earn 4 percent more revenue on average? We all know that bad reviews and bad days happen, but not responding is almost worse than not getting that review at all. When you respond to a negative review, you give your company a chance to:
Learn more about the situation
Possibly change that person's mind
You shouldn't just respond to negative reviews, though. If you can make an effort to respond to positive reviews, it gives you the opportunity to increase your brand image and grow your brand awareness.
If you have multiple communities and multiple sites, responding to reviews can be cumbersome, but with the tools listed above you can often create templates for a multitude of reviews and corresponding responses. Try creating an excel worksheet with a bunch of template options for multiple scenarios, such as:


| | | |
| --- | --- | --- |
| Objection | Response No. 1 | Response No. 2 |
| | General negative feedback | Community-specific, serious feedback requiring executive director response |
| Negative comments | Thank you for your honest feedback, and we regret to hear about your experience. Our No. 1 priority is the safety and quality of life and care of our residents, as well as their families. We would appreciate a chance to discuss this issue with you personally. Our executive director is ready to speak with you when you're ready and can be reached at [EMAIL]. | Firstly, we want to thank you for your candid feedback and want to let you know that the quality of care and life of our residents at [COMMUNITY] is our No. 1 priority. We'd love a chance to speak with you personally about your comments whenever you're ready. Please be in touch with our Executive Director [NAME] at [PHONE] or [EMAIL]. |
| | | |
| --- | --- | --- |
| Objection | Response No. 31 | Response No. 2 |
| | Relative currently lives in community | Community-specific feedback |
| General positive comment | It's wonderful having your loved one with us. We understand how stressful a transition like this can be on families! If there's anything we can do to assist, don't hesitate to let us know. | We're so glad to hear your feedback about [COMMUNITY]. Thank you! |
Keep the Wheel Moving
People trust the opinions and recommendations of their friends, colleagues, and peers. In fact, Nielsen suggests 92 percent of consumers trust recommendations from people they know. Furthermore, referrals are estimated to influence 20-50 percent of all purchasing decisions.
With these 5 simple steps, you can create a solid senior care review acquisition strategy that helps grow your brand awareness and bottom line. Learn more about this topic with our e-book, Referrals and Reviews in Senior Care: What You Need to Know and How to Get Started!
About the author
Emma Bennett is an Inbound Marketing Strategist based out of Norfolk, NE. With experience as an account manager and content strategist at a B2B inbound marketing agency, she has a passion for writing and loves to share inbound and digital marketing best practices. Her role at SmartBug has allowed her to develop expertise in the senior care and financial industries Read more articles by Emma Bennett.
Subscribe to get our new blogs delivered right to your inbox
Other insights you might like