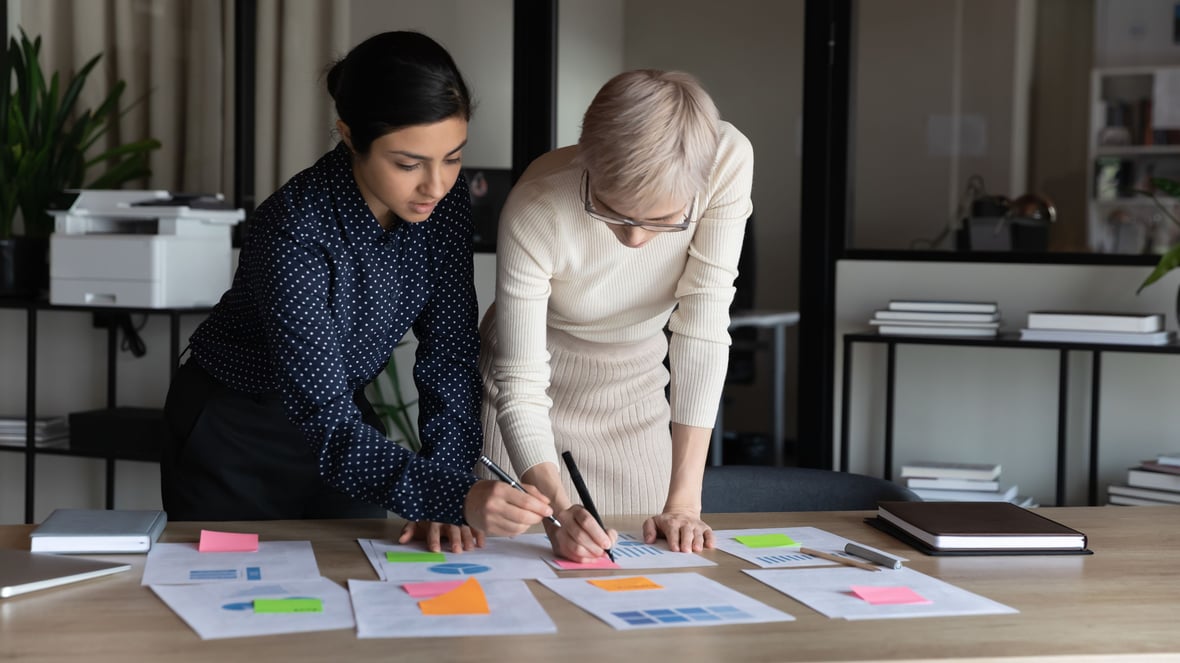 SMS Marketing Platforms: Klaviyo vs. Attentive
March 18, 2022
---
Over the past few years, SMS marketing has emerged as one of the most important strategies for direct-to-consumer and e-commerce brands. Not only is this a highly personal channel, but the open rates and conversions rates are higher than other modes of communication, such as email and social media. Plus, it's a vital channel for repeat orders and abandoned carts.
Among the many SMS platforms out there, the two most frequently used are Attentive and Klaviyo. Both platforms have benefits that the other doesn't. To help you gain a better understanding of the platforms—and possibly help you choose which one to use—this blog post expands on the pros and cons of each.


What Is an SMS Marketing Platform?
Also known as an SMS marketing service or software, an SMS marketing platform is a tool that is used to create and send text messages to a list of contact phone numbers. Text message marketing can be used for a new product promotion, flash sale, shipping confirmation, back-in-stock notification, abandoned cart messages, and much more.
There are two main approaches to an SMS marketing strategy:
Campaigns are manually built strategies that send text messages to a list of contacts at a specific time.
Automated messages are behavior-based messages that are triggered after a purchase, sign-up, or abandoned cart.
Whether you want to nurture the customer or drive additional sales, each step of the process—from creation to delivery—can take place on an SMS marketing platform.


The Pros and Cons of Attentive
Attentive is a text message marketing solution that features triggered text messages, with list growth tools such as signup forms, text campaigns, segmentation, SMS-specific revenue and ROI tracking, and text compliances.
The Pros of Attentive
Features an SMS service team: Unlike other platforms that rely on partners to write content, Attentive provides a team of writers, designers, and service team members to write and deliver copy and design pop-up windows and forms on your website.
Smooth, comprehensive onboarding: When joining the platform, an Attentive onboarding specialist walks new members through the entire process to ensure the user has a comprehensive understanding of the platform.
Free 30-day trial: Get the lay of the land for 30 days before you commit.
SMS-only company: Attentive focuses solely on SMS, making them more advanced than other platforms with certain features, such as A/B testing, text-to-subscribe functionality, sign-up forms, and other features.
The Cons of Attentive
Difficult integration with other platforms: Because Attentive is an SMS-only platform, users will need to utilize other tools for email marketing. Although Attentive syncs well to Klaviyo, sync only happens every 24 hours, which makes some data irrelevant.
Overlapping attribution: Although it isn't perfect, Attentive can integrate with Klaviyo. However, because they are different platforms, they have different reporting time frames, which leads to duplicate attribution, or the order attributed to the option used to send the SMS. This can lead to both platforms attributing the same purchase to their platform and which can lead to incorrect business decisions.
SMS copy tends to be the same: Although it might seem like a big plus that you have a team of Attentive writers and designers, the messages tend to be similar from business to business. From a customer experience perspective, this does not make the brand stand out, thereby diminishing the value of the brand.
Ready to learn how our e-comm marketers can help you? Get in touch!
The Pros and Cons of Klaviyo
Klaviyo is a unified marketing automation platform that features SMS and email. The features include (but are not limited to) automation, SMS and email in the same workflow, SMS conversations, A/B testing, e-commerce specialization, and more.
The Pros of Klaviyo
Unified platform: Using Klaviyo for both SMS and email marketing makes it easier to manage and allows for seamless reporting and campaign planning. A singular flow that includes email and SMS messaging can be created. From there, segmentation is triggered based on the customer actions.
Lower costs: Attentive's pricing is hidden and changes based on the customer. That platform also often locks companies into 6 or 12 month contracts and charges for individual messages. Klaviyo is month to month and only charges for profiles that messages are sent to, which allows users to market more freely without having to worry about a big unexpected bill at the end of the month. Texting can cost as little as $.019 for MMS and $.006 for SMS.
Extensive features: As of early 2022, Klaviyo has added a number of new features, including 1:1 SMS conversations, dynamic images, toll-free SMS #, multi-step forms, A/B testing, quiet hours, and support for the UK, Canada, and Australia.
Data and attribution: The last 2 years have caused sweeping changes to the e-commerce world. Having accurate data to make smart business decisions is more important than ever. With Klaviyo, there is no "double dipping" of revenue attribution, and all data is located in one place. This allows marketers to make better business and customer experience decisions compared to those using separate platforms.
The Cons of Klaviyo
No specialized team of writers and designers: Unlike Attentive, Klaviyo does not come with a team of writers and designers. However, this gives you the opportunity to hire a team of writers and designers that specialize in SMS and email marketing.
Less support during onboarding: Currently, the onboarding process at Attentive outplays Klaviyo. However, because most of the work in Klaviyo is performed by a specialized team, a comprehensive understanding of the platform is not necessary compared to using Attentive.
Not a mobile-first company: This service has been added within the last two years and Klaviyo continues to expand its product offerings, aiming to become a full marketing platform in the future.


Implement an SMS Strategy Tailored to Your Audience
The most important part of a successful SMS campaign is that your customers are being brought through a specific journey through a consistent, strong brand voice. At SmartBug Media®, our team of e-commerce writers and designers will delight your audience to help with conversions and drive revenue.
Want to find out how? Get in touch with one of our e-commerce marketers today!

About the author
Ryan O'Connor was formerly SmartBug's Director of E-commerce Growth, product manager, and sales director. He enjoys helping readers learn how to solve big business challenges through consumer psychology within the constantly evolving e-commerce landscape. Over the past 10 years, Ryan has helped 1000s of DTC brands navigate challenges to grow fast through intelligent marketing. He's not afraid to get his hands dirty, having launched his own e-commerce stores from the ground up. Read more articles by Ryan O'Connor.
Subscribe to get our new blogs delivered right to your inbox
Other insights you might like