By Paul Schmidt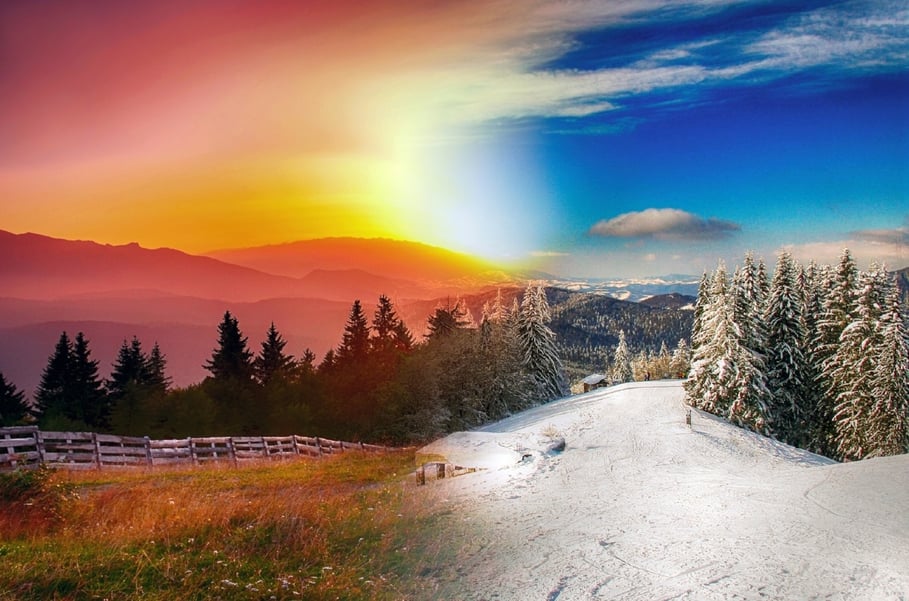 Every organization feels the effects of seasonality on traffic and leads throughout the year. Some feel this more than others. Here are four areas to focus on to help your marketing team overcome the seasonal peaks and troughs:
SEO & Content Creation
Identify the topics that are seasonal to your persona. Use Google trends to identify seasonality of these topics. Here is an example I gave in a HubSpot Academy Broadcast. If you are a patio furniture retailer, you know that your audience is deeply interested in purchasing only during the spring and summer. By identifying other areas that your persona may be interested in, you can create content to promote and products to sell during non-peak patio furniture season. Here is a grid that lays this out:

This grid shows topics that your patio furniture persona may also be interested in throughout the year.
Research the seasonality of secondary and tertiary topics in your industry. Start creating content now that you know will be relevant through those other seasonally relevant times of the year. Furthermore, if you already have a piece of content aligned with a certain time of year, and then if a news story breaks during that time, you have a MAJOR newsjacking opportunity here. Tie the pieces of content together and share away.
Social Media
Gary Vaynerchuk's book on using social media for business gives us some clear ideas on how we can align seasonality or demand with our social selling efforts. @GaryVee talks about providing value to your customers throughout the year with content and helpful advice. If you're constantly providing value and NOT always asking for a favor of "buy my product," then when it comes time for selling season, the more salesy types of offers/requests won't fall on deaf ears.
Paid Search and Paid Social
Doing paid search or social? Prepare to have extra budget during peak times of the year. Organizations that use Adwords or paid social can expect more competition and rising ad costs during these times. You have a few options here:
Join the pack: Run ads during seasonal peaks and try to beat out your competition through better creative, clickthrough rates, and conversion rate optimization. With this option, expect to pay the higher rates for ads while the seasonal search demand is peaking as well.
Get out of the game during primetime: Counter-intuitive to the first option, you can lower your budgets during peak times of the year. Then, re-allocate that spend during the rest of the year to support your inbound content campaigns and other products that sell throughout the year.
Regardless of what option you choose, know what your customer acquisition cost is so that you can automatically turn your ads off when your cost-per-conversion rises above a certain level. There is no reason to bring on customers if you're not going to break even.
Email Marketing
We've all felt the holiday email pressure heat up at the end of the year. Seems as if every company is emailing daily to promote 24-hour sales and last-minute offers. When building out your email promo calendar, make sure you understand the lifecycle or Buyer's Journey stage of the contacts on your list. By understanding your Buyer's Journey, you can align your email marketing efforts with the place at which your buyers are educating themselves. Even if it is a seasonally hot time to buy your product, if users are early in the Buyer's Journey, don't shove your product down their throats too soon ... or you can expect increased database churn. The holidays (or your seasonal peaks) don't give you an excuse to abuse your contact list.
Another way to use email during peak times of the year to create an integrated calling / emailing campaign with your sales team. Create a schedule to send out relevant, helpful emails, and then have your reps reach out to those folks to see if they have any questions or need help.
What are some ways you overcome seasonality to drive business in slower months? Or become more efficient during peak season?