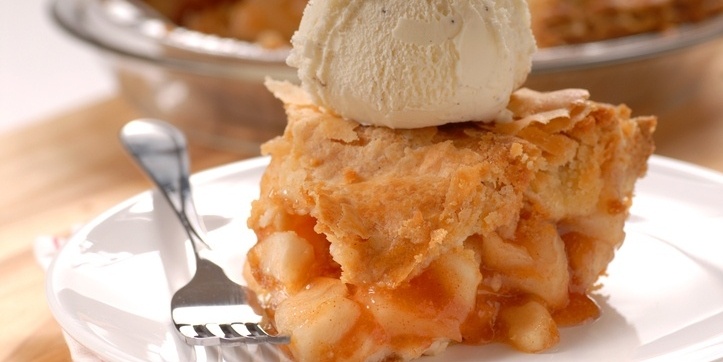 How to Use Inbound Marketing for Cross-Product Selling
December 14, 2016
---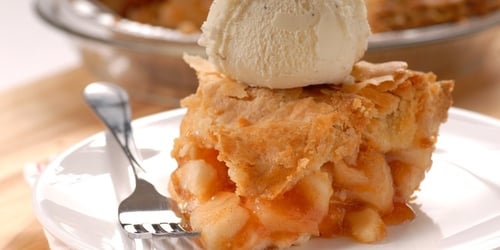 Inbound marketing, also known as content marketing, centers on the idea of attracting website visitors, converting them into leads, and eventually nurturing them to (and past) the point of sale. Those readers familiar with the strategy of inbound marketing may conjure up the words attract, convert, and close: the first three steps of the inbound methodology.
What many marketers tend to forget is the final step, delight, which focuses on transforming customers into promoters. As many know, a company's customers can be its greatest assets, evangelists, and even, sometimes, sources of revenue. After all, loyal customers are worth up to 10 times as much as their first purchase.
However, despite that being a commonly known fact within the marketing world, many marketers find themselves abandoning their company's existing customers and focusing solely on generating new leads.
That's a silly strategy. I don't mean to be blunt, but your existing customers represent a gold mine for your company. After all, not only do your existing customers understand the value that you can bring to them as a supplier of goods or services, but they are satisfied by what you can provide them. Thus, you'd think that cross-product selling, also known as cross-selling, to your existing customers would be an obvious part of your strategy. But believe it or not, that's not always the case.
In case you're unaware, inbound marketing provides the ideal environment for cross-sells. Here are three opportunities that your company, already involved in inbound marketing campaigns, might be overlooking:
1. A Need for Analytics
Before we get ahead of ourselves and start cross-selling customers up the wazoo, we must be sure that we're doing this effectively and intelligently. Like many other marketing strategies, this one starts with the need for information, data, and analytics.
After all, if we're going to be cross-selling in a way that brings value to our customers (actually offering them other goods and services that make sense to them and that can be used in conjunction with the products that they've already purchased), we must know some things about them, their purchases, and their preferences.
Think of it this way: The more specifically you can segment your customers, the more effective your cross-selling will be. Some pieces of information that you'd probably like to have about your customers are:
Who they are (name, company, job title, possibly location)
What they purchased (type of product, quantity of product, intended use for product)
Their intended use (some products can be used with many goals in mind; which pain point did they hope that purchasing this product would alleviate?)
Depending on the cross-selling strategy that you would like to implement at your company, it's possible that you'll want to have more information about your customers and their purchases. However, the pieces of data above should give you a solid foundation to start leveraging your inbound marketing strategy for cross-product selling opportunities.
2. The Benefits of Smart Content
For those who aren't aware, smart content is essentially website content that can be tailored and personalized to your contacts and their needs. For example, if your company has two offices—one in Seattle, Wash., and another in Portland, Ore.—you can choose to display primary contact information for whichever location is relevant. Or in terms of cross-selling opportunities, if you know a customer has already purchased Awesome Asset A, you can cease to promote that product and focus on promoting Complementary Product C instead.
So long as your marketing team has the best understanding of which products go hand in hand to bring your customers the most value, smart content can be an incredibly effective cross-selling tool. Here are three ways that your marketing team can leverage smart content:
Smart calls to action (CTAs): Smart CTAs can simplify your cross-selling abilities immensely by allowing the next relevant offer to be promoted to your customers. Say a customer of yours had already purchased a subscription to your software-as-a-service (SaaS) offering. Rather than continue to show him or her the demo SaaS that is used as a default around your site, you'd probably want to show him or her the demo for your power pack, a bundle of additional features that truly optimize his or her experience. Smart CTAs allow you to continuously leverage the promotional space on your website; don't miss out on those opportunities.
Smart email copy: Promotional emails will always have their place in marketing campaigns, even after a contact becomes a customer. Think about it: Generally, your promotional emails have some sort of personal touch, be it a greeting or a salutation. These areas of your email, even if nowhere else, present an opportunity for you to differentiate between your contacts and your customers. Your standard generic salutation "Let me know if you have questions" could become "Let me know if you have any questions about your recent purchase" or "I hope you're still happy with your purchase of X; I'd be more than happy to put you in contact with our SME if you have any questions."
Smart website copy: For all intents and purposes, we're going to assume that the products you are looking to cross-sell can also be sold individually. But that doesn't mean that those products will be purchased in some way. If a potential customer is looking to purchase your power pack, that's great. However, that customer might be interested in it for entirely different reasons from those of someone who wants to use it as an add-on. So why would you write about the product in the same way? You wouldn't; vary your website copy based on your visitors' purchase behavior to best align with their needs.
3. Using Automated Workflows
As inbound tends to resonate best with products and services with a longer sales cycle, we might be able to infer that these products (such as SaaS subscriptions) have longer lifecycles as well. That being said, customers who have purchased these products might have different needs after the purchase is made and the use cycle begins. Regardless of where they stand in their customer cycle, automated workflows can assist with your cross-product selling initiatives.
Lead nurturing: If a customer had purchased your software subscription within the past week, he or she is probably not ready to spend additional cash on another purchase with your organization, especially if he or she is a new customer! Don't rush these customers. Rather, leverage that newness and enroll them in a "new customer" workflow. Don't push customers into another purchase right away, but help them use your product to its full capabilities. Send them valuable tips. Get them comfortable with the initial purchase. The sooner customers feel comfortable and competent with your product, the sooner they will feel ready for the next round of features and capabilities. Essentially, as soon as customers are done with a new-customer workflow, it might be time to talk about the additional features they could leverage with an add-on.
Event-triggered workflows: Many investments also come with warranties. Yet unfortunately (for the consumer), warranties don't last forever. Keep track of when your customers' warranties end and reach out to them with another type of support offer when applicable. Although this may not be cross-selling in the most typical sense of the word, you're still providing value by offering something complementary to a customer's existing purchase.
Cross-Sell for Success
Your customers made an investment when they first purchased from your company. And that doesn't mean that either their ability or willingness to event, nor your ability to provide value, stops there. So don't stop. If they've already bought a slice of your apple pie, use your marketing intelligence to provide the vanilla ice cream they now desire. Use the above cross-product selling strategies to optimize your customers' purchases, and ensure that your customers are customers for life, not just for the length of their purchases' life cycles.

About the author
Kristen Patel was formerly a CRO Strategist at SmartBug Media. She joined the team with years of inbound agency experience under her belt, and two Bachelors of Science in International Marketing. While technically based in Maryland, she's often on the move (2018 will bring her to Guatemala, Belize, Mexico... and that's only through February!). Read more articles by Kristen Patel.
Subscribe to get our new blogs delivered right to your inbox
Other insights you might like