By Dolly Howard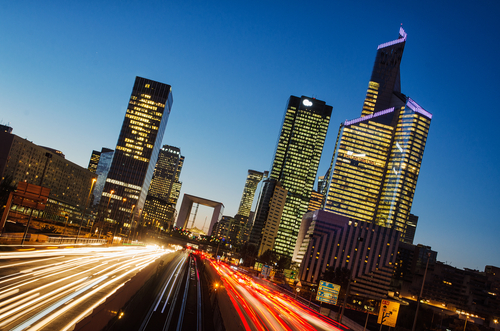 Regardless of whether your business is business-to-business (B2B) or business-to-consumer (B2C), blogging can greatly increase the amount of leads you acquire every month. Every blog post is an opportunity to generate new leads and customers. The key to a successful business blog is consistency and promoting your content on multiple platforms to attract regular readership and increase engagement.
Here are a few ways you can attract more visitors to your website with a business blog:
Optimize Blog Content
First and foremost, it important to understand how to optimize blog posts for search engine traffic. The most effective way to implement seo best practices, in my experience, is to use a tool like HubSpot that checks all basics of SEO every time you publish a post. HubSpot checks for the following optimizations: title, body, image, and meta data. If you're not a HubSpot user, there are similar plug-ins available for other website hosting sites.
Share Content on Social Media
One of the best ways to increase traffic to your website is to use social media channels to promote the content. Depending on whether your company is considered to be business-to-consumer (B2C) or business-to-business (B2B), some social networks might make more sense for your company than others. For instance, a B2C company might find better traction using image-heavy sites like Facebook and Pinterest. On the other hand, a B2B company might find better engagement through publishing articles on LinkedIn and sharing with relevant LinkedIn groups. No matter which social network(s) you choose to be active on, don't fail to customize each post for the appropriate channel as this is key for more user engagement.
Another social media strategy to drive traffic to your website is to post about your article more than once. Push your content aggressively over a month across all of your social channels.
Create a Blog Subscription Feature
Do you have a blog subscription feature setup on your website? Most of SmartBug Media clients have this feature set up through HubSpot and it allows subscribers to select daily, weekly, or monthly emails based on a company's latest blog activity. This is a great way to engage with brand evangelists who enjoy keeping up with your latest content. On these type of emails, it's smart to capitalize on social sharing icons and "forward to friend" call-to-actions.
Recap Top Blog Posts in Monthly Newsletter
Monthly newsletters can be difficult to cultivate enough interesting information month-after-month. A solution is to devote a section for your month's top-performing blog posts and present it to your readers in a compelling way. This is also a good opportunity for email subscribers to catch up on your posts in case they missed them earlier in the month.
Include Blog Links in your Lead Nurturing Campaigns
One of the goals in a lead nurturing campaign, especially early on, is to provide useful information to your leads to build trust. Depending on how you acquired the lead(s), a good strategy is to give them more information about what it is they're are interested in. Providing relevant blog posts suggestions is very helpful and also non-commital; which is the goal early on in the lead nurturing process.
Mix up your content
There is no magic formula for blogging success, so vary the length and format of your content to make it appealing as possible to different kinds of readers. Some readers prefer shorter articles with key bullet-pointed points, while others prefer in-depth, long-form content. If you're able to take it a step further, try incorporating video, infographics, and guest bloggers.
All of these examples will help not only prepare future posts but also reach a larger audience to attract more visitors to your website. If you can think of another way to attract visitors to a business blog, please share!