By Dolly Howard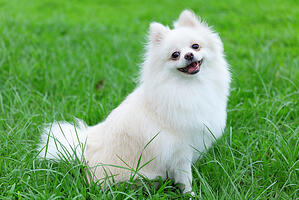 Attracted visitors to your website? Knocked it out of the park. Converted visitors into leads? Been there, done that. Closed leads into customers? Done and done. So, we're finished, right?
Well, no. We need to continue to delight our newfound customers into promoters, so we can resell to current customers and expand our customer base.
Before we close on the last part of our series, let's do one last recap of inbound marketing: attract visitors to your website, convert visitors into leads, close leads into customers and delight customers into promoters. For this posting, we'll focus on step 4 – delighting promoters:
Smart Calls-To-Actions
By now, you should have at least one call-to-action on your website. If you need a refresher, calls-to-actions offer something free to a visitor – like an eBook or white paper – and take the visitor to a landing page that hosts a form. This is where information is gathered about the visitor, so we can track her through the buying process.
Once we've provided a solution to the visitor's need, and she became a customer, we need to continue to do this through a smart call-to-action. If someone has purchased a computer from us, why don't we change the call-to-action so she sees a software eBook? This is something that could restart the buying process, and keep the customer interested in our products and services.
Social Media
Just like utilizing social media to attract customers, we can harness its power to delight our customers by providing real-time responses. Remember when you had a question or maybe weren't satisfied with a product? You may have called, emailed or even written a letter to the company.
With social media, your marketing, sales and customer service teams (or, for a small business, it could be you and maybe another person or two) can all monitor questions, keywords, tweets and comments in an instant through social monitoring tools like HubSpot and HootSuite.
Emails and Marketing Automation
In addition to delighting customers with calls-to-actions and social media, you can reach out to them via email. Yes, it's great to know to change a call-to-action on a website page, but we can also send them new information or products that would be of interest to their buyer persona.
With your CRM, you've been tracking and continuously updating customer profiles with each interaction you've had. Continue to use it with updates, new products and maybe even host an event and send out an invitation.
Lastly, make your new – or established – customers feel valued. Whether they tell people about you via social media or by word-of-mouth, you can't beat a personal reference. Continue to delight your customers and they may soon become repeat customers or bring their friends, family or their social connections to your small business.
If you need ideas or help with incorporting an inbound marketing plan into your small business, check out HubSpot's Small Business Marketing Hub.
What are some ways you're delighting your customers?