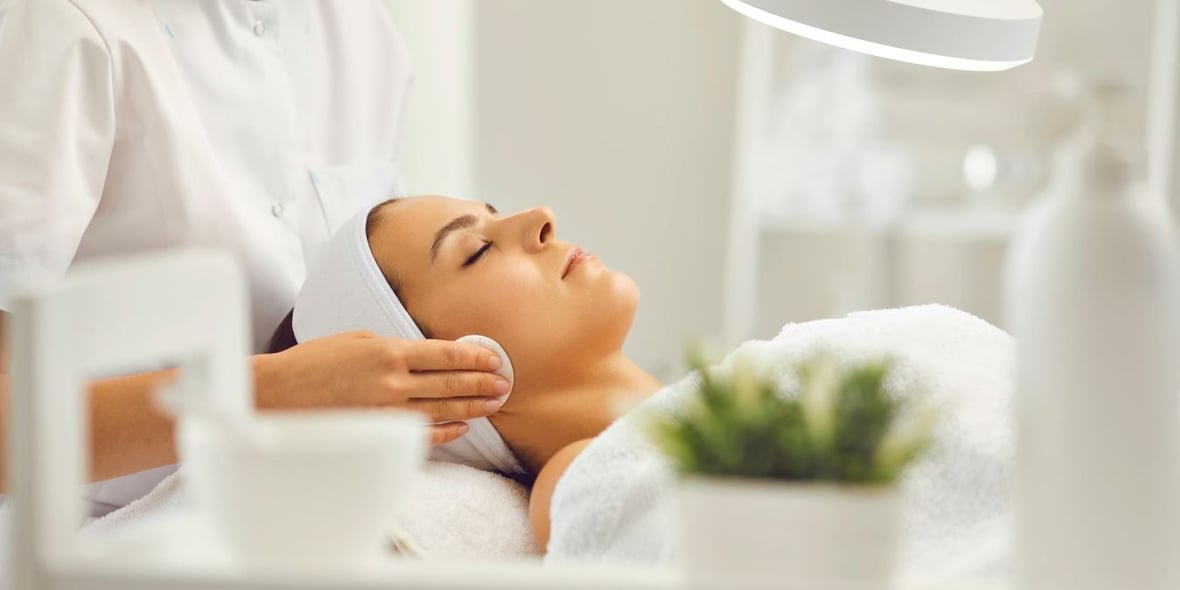 Email is one of the most versatile marketing channels: It allows businesses to connect and stay in touch with customers, tell the story of the brand, promote new products, serve as a major revenue driver ... the list goes on.
As with every marketing strategy, to do email marketing right requires frequent performance analysis to make adjustments and maximize effectiveness. Doing so results in:
Subscribers who are engaged with your brand

Boosted revenue

Customers who are loyal to your brand
Our team of e-commerce marketers works with a variety of businesses in many industries, including the beauty and skincare industry, and we've witnessed some serious revenue wins.
Read on to learn about how we executed powerful email marketing strategies to help three clients in the beauty and skincare industry increase their revenue and gain loyal customers.
The Impact of Email Marketing
As a marketer, it's your responsibility to engage with customers in the channels they are in most often. Email is a personal channel that most people check multiple times per day. According to our research:
Ninety-nine percent of email users check their inbox every day with some checking 20 times a day.
Of those people, 58 percent of consumers check their email first thing in the morning.
Seventy-four percent of baby boomers think email is the most personal channel to receive communications from brands, followed by 72 percent of Gen X, 64 percent of millennials, and 60 percent of Gen Z.
Email is a great way to keep customers up to date with events, products, and promotions while providing personalized content that is relevant to the appropriate stage of the customer journey.
A successful email marketing strategy employs two types of emails:
Flow emails. These automated emails are triggered by on-site behavior.
Campaign emails. These are manually created and scheduled around big sales events.
Although email marketing is constantly changing when it comes to privacy policies and other back-end factors, delivering unique, compelling content should always remain a priority. Not only does it push purchases, but it also develops relationships between buyers and your brand.
Now, let's go over how successful email marketing helped drive revenue for three of our beauty and skincare clients.
Case 1: Getting Baudelaire's Email Marketing off the Ground
Baudelaire, an artisan bath and body brand, turned to us to get its email marketing off the ground—from new customer acquisition to better customer engagement to higher ROI.
To address these challenges, we implemented key foundational email flows and a strategic campaign schedule to build their list, drive customer loyalty, and grow revenue.
The Results
Today, Baudelaire earns 52 percent of its revenue from email alone. On top of that, here are some top results of our engagement:
After the first 90 days (Aug.-Nov. 2020), Baudelaire experienced a 45 percent increase in revenue.
In the first 90 days, Baudelaire experienced list growth of 41 percent, from 7,872 subscribers to 11,169 total subscribers.
Revenue from Klaviyo increased by 55 percent.
Revenue from email increased by 863 percent.
In the first 90 days, Baudelaire received 3,297 new subscribers.
Top-Performing Email Campaign
Our top-performing email campaign for Baudelaire promoted a website launch and sweetened the deal by providing a discount. In the image below, you can see how we encouraged the subscriber to shop while checking out new improvements to the site.
This email resulted in:
5.5 percent click rate

27.3 percent open rate
Case 2: Keeping This Brand Top of Mind
A luxury eye makeup and skincare company specializing in magnetic eyelashes turned to us for help keeping its brand top of mind with a strategic repeat customer approach to increase average order value (AOV).
To solve the challenge, we implemented custom post-purchase flows to better target repeat customers. Additionally, we created upsell/cross-sell, VIP, and membership program flows to effectively communicate benefits and drive engagement.
The Results
Since May 2021, this client has made over $40K per month from email alone. Of $747,975 in total revenue:
$390,965 (52 percent) is attributed to Klaviyo

$298,105 (40 percent) is attributed to flow revenue

$92,860 (12 percent) is attributed to campaign revenue
Top-Performing Email Campaign
Our July 4 flash sale email campaign allowed this client to clean the shelves of their inventory and gain $32.22K in total revenue. We created urgency with a smaller window to shop and a generous discount, and the results were pretty impressive:
2.1 percent click rate

14.9 percent open rate
Top-Performing Automated Flow
Our welcome series included a letter from the founder; from our work with our clients, we know that letters from founders tend to get huge open rates. They also break up the monotony of "normal" emails and are a great place to highlight evergreen perks and promotions that feel extra personal. From this welcome series, this client received $23.85K in total revenue, as well as:
7.9 percent click rate

37 percent open rate
Case 3: A Pandemic Success Story
After launching its company in spring 2020, an eyebrow beauty brand turned to us to help increase awareness of its brand while focusing on appealing to a wider demographic.
Our solution implemented key foundational email flows, custom post-purchase flows, and a rigorous email campaign schedule to help build the company's list, drive customer loyalty, and grow revenue.
The Results
Since May 2021, this client has made $2,392,449 in total revenue with over $160K per month from email alone. Of their total revenue:
$1,246,265 (52 percent) revenue comes from Klaviyo

$1,187,645 (50 percent) comes from flow revenue

$58,620 (2 percent) comes from campaign revenue
Top-Performing Email Campaign
The top-performing email campaign included a sale in addition to a how-to video for a flagship product that created a winning combination for new subscribers and $10,023+ total revenue, as well as:
2.1 percent click rate

53.1 percent open rate
Top-Performing Automated Flow
Our new customer automated flow hyped up new customers in anticipation of their first order. As you can see in the image below, we invited them to join our client's social media community and offered a time-sensitive discount on their next order. In addition to driving $1,024,114.94 in total revenue, the flow received:
5.3 percent click rate

53 percent open rate
Drive Revenue with Email Marketing from SmartBug
Like the results you've read about? Whether your business is in the beauty and skincare industry or a totally different industry, we can help you drive revenue by implementing an email marketing strategy that's equally creative and data-informed to make sure we delight your audience and get results.
Get in touch with us to learn how we can help you get the same results!

About the author
Ryan O'Connor was formerly SmartBug's Director of E-commerce Growth, product manager, and sales director. He enjoys helping readers learn how to solve big business challenges through consumer psychology within the constantly evolving e-commerce landscape. Over the past 10 years, Ryan has helped 1000s of DTC brands navigate challenges to grow fast through intelligent marketing. He's not afraid to get his hands dirty, having launched his own e-commerce stores from the ground up. Read more articles by Ryan O'Connor.
Subscribe to get our new blogs delivered right to your inbox
Other insights you might like