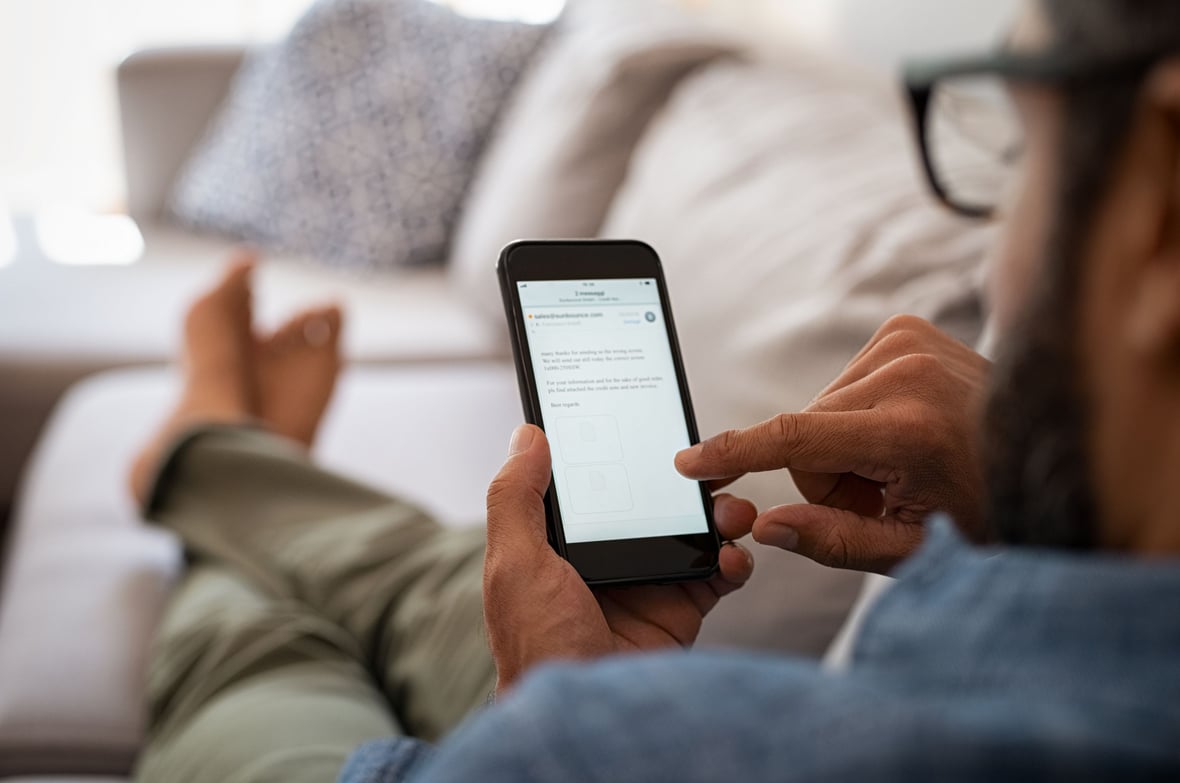 The Apple Mail Privacy Protection (MPP) feature launched in September 2021 as an effort to give users more control over their data information. At a basic level, Apple's MPP does not disclose the email open rate of a recipient to a business.
Although this does affect marketers who utilize email marketing, the situation isn't as bad as a lot of the doom-and-gloom conversations would lead you to believe. Email is still one of the most effective forms of marketing by allowing you to promote your products and connect with your audience.
In this blog post, you can learn about Apple's MPP, what it means for customers and businesses, and how to realign your approach to metrics in order to make your email marketing most effective.


What Is Apple's Mail Privacy Protection Update?
Apple's MPP was established with the intention that their customers have more control over their contact information. In short, users of Apple's Mail app have the option of hiding their information when and where they open an email so businesses cannot see whether or not their emails are being opened by recipients who use Apple's Mail app.
Marketers use invisible pixels that allow them to collect information and detect when an email is opened, what device is used, and where the subscriber is located when they open the email. With Apple's MPP, Apple Mail preloads the images and content of the emails, including the tracking pixel, in all cases—even if the recipient didn't actually open the email.


What Does Apple's Mail Privacy Protection Update Mean for Marketers?
Because the email is "marked as read" regardless of whether or not the email was actually opened, open rate has become unreliable as a performance metric.
On top of that, Apple Mail is one of the most popularly used platforms because it's the default email application for users of Apple devices. Last year, Apple devices accounted for approximately 52 percent of all email opens. Although MPP is still only an option on Apple devices, if users are given the opportunity to keep their information private, they often choose to.
In addition to open rate as an unreliable performance metric, email is changing in the following ways:
Click-to-open rates (CTOR) are unreliable.
A CTOR measures the number of unique clicks that an email receives divided by the number of unique opens. Now that MPP hides email-open information, your CTOR plummets artificially, making it an unreliable metric.
Open-powered email features are unreliable.
Certain marketing features that rely on email opens are now less reliable. These include:
Contact insight and engagement will be artificially high.
Email list segmentation can no longer segment email lists into "most engaged" and "least engaged."
The option to resend to non-openers is no longer available because all emails will be marked as "opened."
Automated email series that are marked by "unopened" are no longer relevant.
A/B subject line testing is no longer applicable if all emails are "opened."
Individual user data is no longer available.
Marketers now have less access to an individual subscriber's online activity. Some of the individualized subscriber data that is less accessible includes:
The time the email was opened
The device used to open an email
The location from which the email was opened
Email personalization has changed.
Certain elements of email personalization, such as including names in the subject line and personalizing the email content based on the subscriber's clicking behavior, remain unaffected. Instead of personalizing based on those who are most engaged, segmenting most- and least-engaged subscribers should now be based on how often the subscriber clicks on a link found in the email.
So, what can marketers do in order to maintain and even improve their email marketing efforts?
Ready to learn how our e-comm marketers can help you? Get in touch!
Five Strategies to Keep Your Email Marketing Effective
Although Apple's MPP has thrown a bit of a wrench in most email marketing efforts, there are still plenty of ways to measure the success of an email marketing campaign. If you've been reliant on open rate as a performance metric for a long time, here are five strategies to focus on going forward:
1. Measure success based on other metrics.
Many businesses have adapted to abandon open rate as a key performance metric and have began to focus more on:
Conversion rate: The percentage of email recipients to take a specific action
List growth rate: The number of people added to the email subscriber rate versus the number who have unsubscribed
Overall ROI: Based on the amount of revenue generated for the amount invested in email marketing efforts
Click rate: The percentage of people who click a link in the email
Email forwarding: Allows you to see the expanded reach of your email campaign
These are just a few metrics that you can measure. Be sure to dive into your business to better understand which metrics reveal the success of your email marketing.
2. Use clicks and time-based triggers for automated emails.
Automated emails or email drip campaigns should no longer be triggered by opened or unopened emails. Instead, the following actions should be used as triggers for email automation:
Clicks on a link or piece of content
Time-based triggers, such as follow-up emails
Date-based triggers, such as anniversaries, holidays, or birthdays
Behavior triggers, such as abandoned carts
3. Incorporate best practices to get emails opened.
Although open rates are less clear than they were before, it's still important that you're getting people to open your emails. The best way to do that is by:
Creating compelling email subject lines: These need to be equally informative and enticing in order to get the recipient to want to find out more.
Clearly stating who it's from: The email sender needs to be recognized and trusted by the subscriber.
Including a preview text: This follows the subject line and tells the recipient a bit more about the content of the email.
4. Create awesome content that gets subscribers to click.
Your content should rarely overtly sell to your subscribers, with the exception of sales events and holidays. This inflates sales short-term, but exhausts your subscribers overtime and they will leave emails unopened or unsubscribe. For long-term success, content needs to be intriguing, educational, entertaining, informative, or a combination of these features. It can also incorporate other mediums besides text, such as design, photo, and even video in an email.
That being said, your most important content shouldn't be in the body of the email but in the blog post, landing page, or product page that you're trying to get your subscribers to click through.
5. Incorporate interactive email features.
Another way to get your subscribers to interact with your email—and to track that interaction—is by incorporating interactive features, such as polls and surveys. With the right questions, this data will amount to meaningful insights derived from your readers' opinions.
These surveys can also request information about specific products or pieces of content that they would prefer to see, further helping your segmentation efforts.
Ready to learn how our e-comm marketers can help you? Get in touch!
Implement Valuable Email Strategies with E-Commerce Experts
With the right team of e-commerce email marketers, Apple's mail privacy updates don't have to be as alarming as they might seem.
By partnering with SmartBug Media's e-commerce team of strategists, writers, and designers, you will receive services for list growth, accelerated email marketing, and SMS built around your business and tailored to your audience.
If you'd like to learn more about email marketing strategies, check out our e-book Email Marketing Templates for E-commerce: Revenue-Driving Email Flows.

About the author
Ryan O'Connor was formerly SmartBug's Director of E-commerce Growth, product manager, and sales director. He enjoys helping readers learn how to solve big business challenges through consumer psychology within the constantly evolving e-commerce landscape. Over the past 10 years, Ryan has helped 1000s of DTC brands navigate challenges to grow fast through intelligent marketing. He's not afraid to get his hands dirty, having launched his own e-commerce stores from the ground up. Read more articles by Ryan O'Connor.
Subscribe to get our new blogs delivered right to your inbox
Other insights you might like