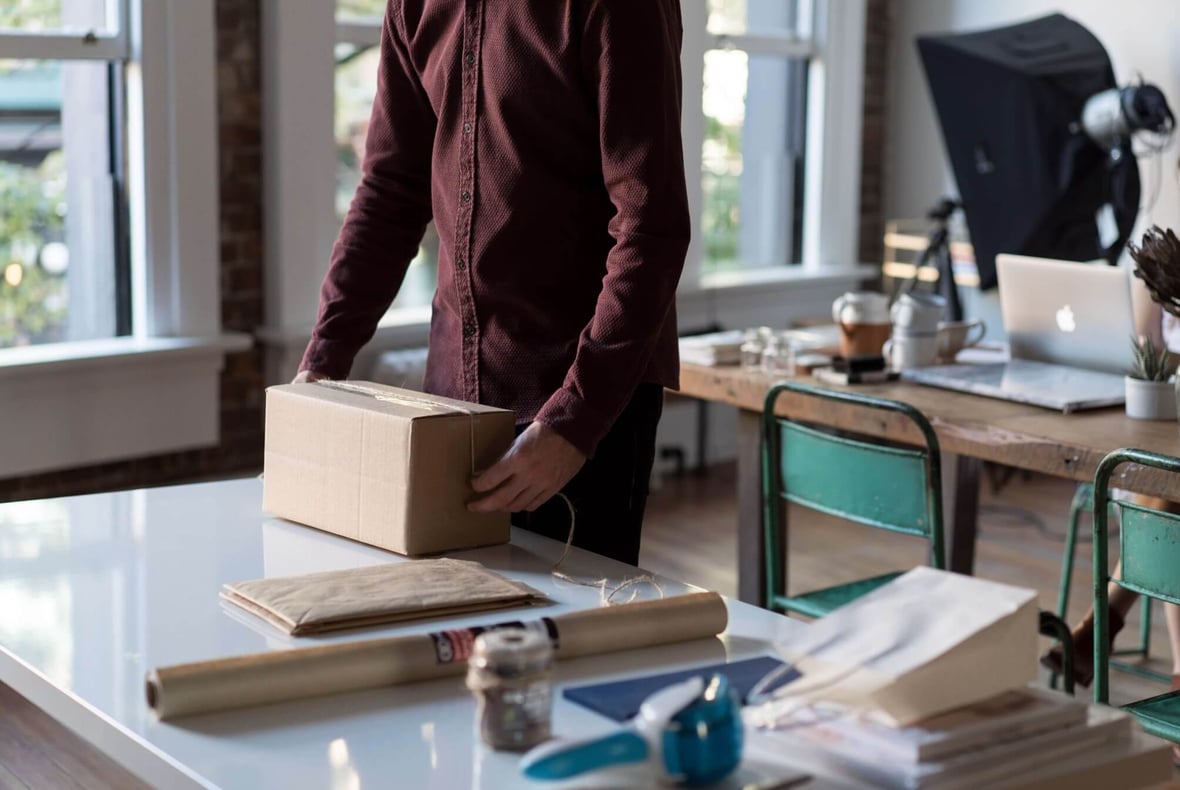 3 Strategies to Consider Implementing to an E-Commerce Post-Purchase Follow-Up
July 17, 2018
---
By Drew Cohen
Just like a chef tailors their cooking style and menu items to the clientele, a marketer must adapt to specific situations and target unique personas with applicable messaging. The context we will discuss today is e-commerce—something that we are all familiar with, largely due to internet giants such as Amazon and Jet (Walmart).
What these companies do incredibly well is build a data set about their audience and continue to market to them with personalized messaging and content—all at the optimal times and on the channels that the audience is most comfortable with. If you look in your inbox right now, you'll probably see emails like "We thought you may like..." or "Because you purchased X, here are a few other items that customers have ordered."
This approach is common practice, but a strong e-commerce lead nurturing strategy involves much more. Here are three strategies that e-commerce businesses of all sizes can put into place to start moving the marketing needle:



Seeking Reviews on Specific Platforms
Depending on your industry, certain review platforms may be more valuable to you than others. For example, if you are a medical practitioner, platforms such as Healthgrades and Vitals may be part of your strategy—in addition to standard platforms such as Facebook, Yelp, and Google Reviews. Once you determine what your top review platforms are, integrating this mission into post-purchase follow-up is relatively simple. If you use a review tool like Get Five Stars, your post-purchase email can be something like the following example:

Hi [insert first name],
Thank you for your recent purchase. If you have any questions at all, feel free to reply to this email or give us a call at [insert company phone number]. Our customer satisfaction team would be happy to assist you.
If you're as excited about [insert your company name here] as we are to have you as a customer, we'd love to hear your feedback. Simply click the link below.
[insert review system link here]
The huge benefit to using a tool like Get Five Stars is that you can use a single link to drive users to a page where they can simply choose their desired review platform (from your predefined selections). If you decide to dive into post-purchase follow-up without a review tool, you can simply add links to the direct platforms. For Google, you can use the free tool Whitespark to generate your direct review link.

Future Discount Offers to Encourage Customer Stickiness
Increasing customer stickiness is always a focal point of businesses. It's great to have a new customer, but it's even better to have a long-term customer who is engaged and continues to make purchases (as well as refer others in their network). A great way to encourage repeat buyers is to offer a discount after the initial purchase. You may be thinking, "Don't all companies offer discounts and promotions already?" The answer is yes, however, the strategy should be slightly different when used in a post-purchase follow-up. In a personalized email after a purchase, the messaging can be a lot more targeted, and the offer can be a lot more personal. For example:
Hi [insert first name],
Thanks for your purchase of [insert product name]. We've heard from a ton of customers that [insert associated product here] goes great with this, so we wanted to extend an offer of 30 percent off so you can enjoy the product duo. We're excited to have you on board. Please let us know if you have any questions at all—we're here to help!
These discounts shouldn't replace your other general promotions and discounts, but they present an additional opportunity for hyper-targeted messaging and upsells.
Refer-a-Friend Campaign
I recently wrote an article about the key differences between referral marketing and affiliate marketing. In the article, I talk about how referral marketing is geared toward building brand advocates and leveraging the networks of your customers. In post-purchase follow-up, it presents a great opportunity to ask your customers to refer their friends, family, and colleagues. There are several great tools on the market that make referral marketing fairly simple to implement. Some of these tools integrate directly into your e-commerce system and can automate payouts to the person who successfully referred a new paying customer. In post-purchase follow-up, your refer-a-friend campaign email can look like this:
Hey [insert first name],
We're pumped to have you as part of the [insert your company name here] community. Our goal is to continue to help people [insert your mission here]. With that said, we want to give you a 20 percent coupon code that you can share with your friends, family, and colleagues. Plus, if you use [insert referral link here], you get $25 for every new customer that you refer.
If you're ready to dive into your e-commerce lead nurturing strategies, examining your post-purchase lead nurturing strategy is an excellent place to start.

About the author
Drew Cohen was formerly the Senior Director of Revenue Operations at SmartBug. Drew developed strategies for organizations in both B2C and B2B verticals. He has unique experience in private-equity owned organizations, early-stage technology startups, sports & entertainment and healthcare. When not marketing, you can find Drew yelling at his television during any Philadelphia team's sporting event. Read more articles by Drew Cohen.
Subscribe to get our new blogs delivered right to your inbox
Other insights you might like