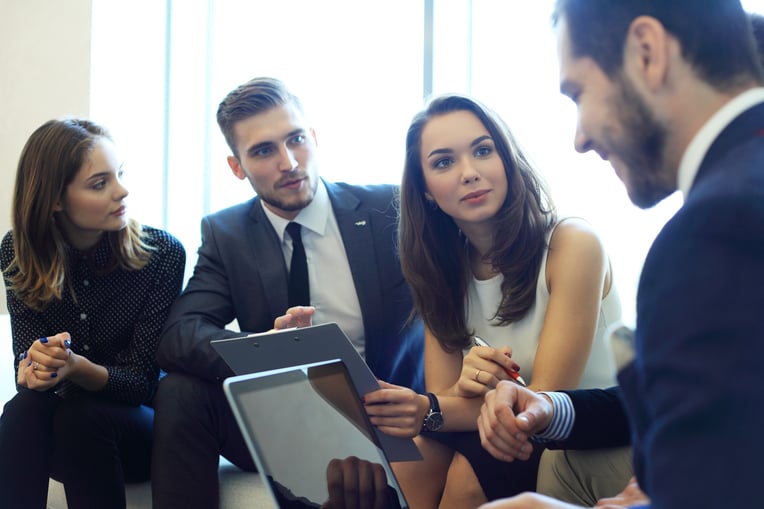 It came in and went in 2.5 seconds. INBOUND17 promised us hope of new HubSpot product announcements and insights into inbound marketing, and per usual, it did not disappoint.
While our heads are still spinning from the whirlwind of a week, it is time to put lessons to paper.
What did I learn at INBOUND17? Marketing is ever-evolving, and we must continue to learn to keep up with the times.
With that broad personal statement of the importance of growth and learning, let's dig into some nitty-gritty takeaways from the inbound marketer's favorite conference.
1. Artificial Intelligence Is No Longer a Distant Future
AI is here, but what has made it something to keep an eye on? The importance of conversation. By 2019, 20 percent of brands will abandon their mobile apps. Apps are interruptive. They don't make for a smooth, easy flow. You need an experience that is all about the conversation, not about the interruptions.
New mediums are coming for your customers to spend time in, so we must pay attention to them. There are more options where your customers are going to be.
According to Business Insider, 80 percent of businesses want chatbots by 2020.
At INBOUND17, I learned about using bots to change the conversation from "buy now" to "what do you need right now?" Bots can help you do this.
If you think your company could benefit from bots and conversations with your prospects, identify your goal for the project, find the problem your bot can solve, identify the platform that is best for your audience, and bring your new marketing tool to life.
If you are just getting started in the world of AI, try QnAMaker.ai or wait for HubSpot's new conversation tool.
2. Create 10x Content
No, I don't mean create 10 times the amount of content you are currently creating right now. What this means is prioritizing content that will boost your results by 10x.
Let's start at the beginning of this session: CoSchedule's Garrett Moon walked us through "competition-free content." Before you embark on your 10x content journey, you must find your best opportunity for content. Competition-free content is about differentiating your marketing , just like you would look to differentiate your business.
This really struck me. How can your company stand out from the competition? It doesn't need to be huge things—it can be as simple as being the only company in your space writing long-form content, or the only one doing inbound marketing. Find something that can help your content stand out from the pack.
Once you have your "thing" that makes your content different, or competition-free, it is time to boost results. According to Moon, there are two different types of content, 10x and 10%. The 10% content are the "fine" things to do that are incremental improvements.
So, have a brainstorm, find your 10x ideas, and start testing. Once you find what works, double down and start producing better content with better results than ever before.
3. Keep Topic Clusters on Your Radar
I'm sure you have heard: SEO is changing. The new cutting edge of SEO is a strategy called topic clusters.
I am not going to say that you should stop everything SEO-related you are doing and invest in topic clusters, but I am going to say it is something you should keep an eye on and continue to learn more about.
In a topic cluster model, a single "pillar" page acts as the main hub of content for a topic, and multiple pages that are related to said topic link back to the pillar page and each other.
By each of these pages linking to the pillar page, you are telling search engines that it has the authority on that topic.
Every time you link out to another internal page, you weaken the strength of the link. But, when you link everything back to the "pillar" page, it strengthens that page.
Long story short, topic clusters are a way of organizing a site's content to make it easier for search engines to understand where the good stuff is.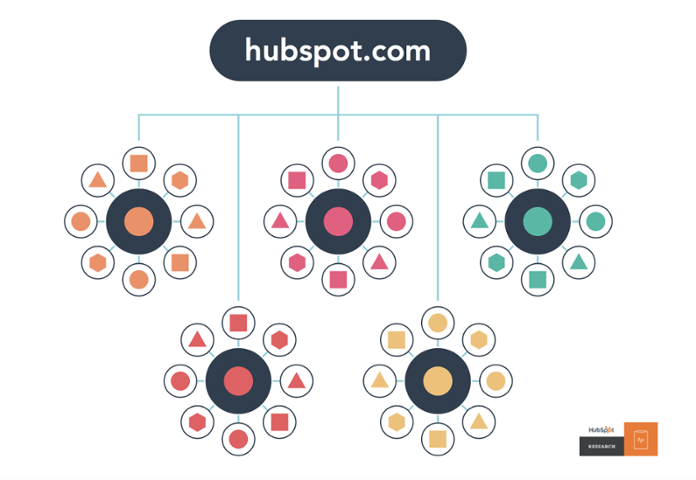 Like I said, keep this in mind when planning your future projects. Topic clusters are a new evolution of SEO and you don't want to be left behind if it becomes the new standard.
Overall, INBOUND17 was a blast. From glow in the dark glasses, to seeing coworkers, to getting insights on the future of marketing, I couldn't have wished for a better week.
What other key insights did you take away from INBOUND17?