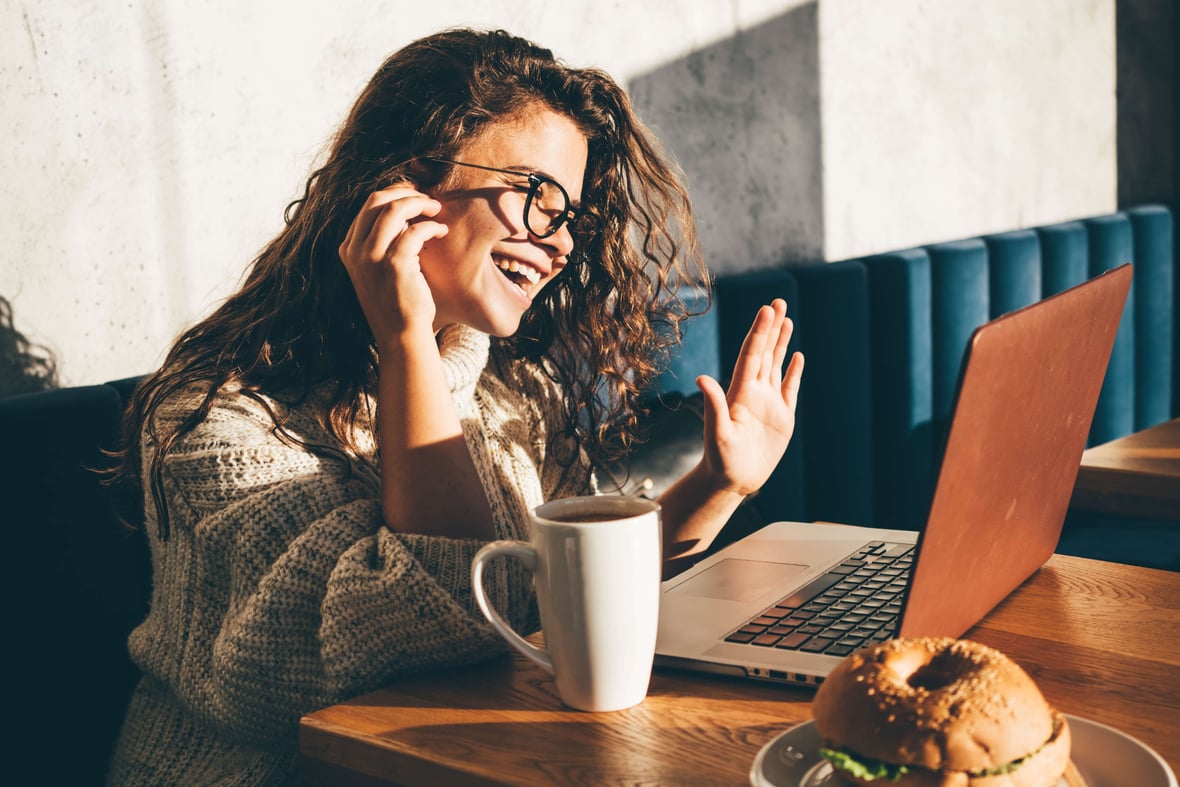 By Patti Myers
Inbound marketing is a notoriously slow burn. It can take 6-9 months—and in some cases, even longer—to start to see the results of an inbound investment. Although patience is certainly a virtue and the long-term results speak for themselves, waiting isn't the only thing that you can do.
Your martech stack plays a critical role in your inbound marketing efforts, and when properly optimized, it can be the fuel that ignites your growth. The right tools are the backbone of any successful inbound strategy, notably your:
Customer relationship management (CRM) software
Content management software (CMS)
Marketing automation and sales enablement tools
---
---
Without these tools, inbound marketing is nearly impossible, but just having technology isn't good enough. Without being strategic about the tools you use, your growth will be limited in scope and scale.
Why Is Consolidation Important to Inbound Marketing?
There is an infinite supply of marketing tools and new technology in the market these days. Although different tools can be fantastic at serving unique and specialized purposes, technology consolidation has a number of benefits, including:
Cost savings: The more tools you use, the higher your costs.
Simplicity: Multiple tools require multiple admins and, across larger organizations, more training on new systems.
Waste reduction: A Gartner study revealed that marketing leaders only utilize 58 percent of their martech stack's potential.
Silo elimination: The more tools you have, the higher risk you run of your systems and data being stuck in silos, thus stalling your growth.
Increased visibility: With fewer tools—or the right tools—you can ensure you have visibility into the data you need across all platforms.
How to Consolidate Your Martech Stack
Although it may be a daunting project for any organization to make changes to its marketing tech stack, the short-term pain and heavy lifting will ultimately pay off in the long run with more scalable marketing systems.
Here are six steps your team can take to consolidate your inbound marketing tech stack.
Step 1: Audit Your Existing Tools
Regardless of the maturity of your organization, you likely have some tools in your stack. Create a spreadsheet or a list of all of the tools you use. Include your CRM, CMS, email marketing platform, marketing automation platform, reporting and analytics tools, webinar platforms, and anything else you access digitally.
You can use our free martech stack audit template (or create your own!) to accelerate the process. Once you can clearly see all of the tools that your team uses, begin collecting information about each tool in a spreadsheet, such as:
Function: List the type of software, such as CMS, video conferencing, project management, and so on.
Current tool: List the service you are currently using for the corresponding function.
Cost: This is the monthly or yearly subscription cost, as well as whether changing to a new tool would cost more or less.
How do you use this today?: This includes the purpose of each tool, as well as how frequently your team uses the product. Focus on the business processes related to the app rather than the app itself.
Why do you want to change it (if changing): Are there any friction or pain points with the tool? Who are the people who are responsible for administering the technology that you can contact?
Does the tool have the potential to meet multiple needs?: Some tools are useful for a specific purpose, but in this column you can start to identify potential overlap.
Notes: Some nuances for each tool may not fit perfectly into the above categories, and that's OK. Collect all relevant information to sort through later on in the process.
Step 2: Consider Your Needs
Now that you can clearly see the purpose, cost, total features, and the value of all of the tools in your martech stack, consider your needs. Which are mission-critical to your organization? Common needs for a martech stack will include:
A CMS
Marketing automation
Social posting and monitoring tools
Dashboards and reporting
Email marketing and automation
A CRM system
SEO tools
Other needs specific to your organization might be employee engagement platforms, live chat software, sales enablement platforms, webinar tools, prospecting tools, and more.
Step 3: Identify Overlap and Gaps
As you gathered your needs, you've likely identified gaps. Are you missing social tools? Or maybe your team has an email marketing platform, but the automation tools are not sophisticated enough for their needs.
If you are using our martech audit template, write add the following information to the overlap analysis tab:
Department using the tool: Zoom out to understand how the tool now only serves marketing, but your entire customer journey.
Value to team: Be sure to collaborate with your teams to understand the value and pain points of each tool. You may find that although a particular tool "gets the job done," it causes friction within your teams. You can assign a numerical value to each tool, such as:

0 = tool is not valuable
1 = tool is somewhat valuable
2 = tool accomplishes objectives with friction
3 = tool is valuable with limited or no friction

Reasoning and Justification: How do you justify the value of a tool? Why is it or why is it not worth the cost?
Analyze the "Martech Stack Overview" and "Overlap Analysis" tabs you filled out, and start to include your recommendations for consolidation, elimination, or keeping tools currently in your stack. There may be overlap, but some overlap is expected, and even important. For example, Google Analytics and Google Search console will be of high value for reporting and analytics, even if you use a tool like HubSpot with its own reporting.
Step 4: Consider Martech Maintenance
Now that you have a better idea of where the gaps and overlaps are in your current martech stack, take into consideration the kind of maintenance that is in place now and what any future changes might require.
Questions to ask yourself include:
How do my tools currently "talk" to each other? Are we relying on any custom APIs or

native integrations

?
What are the costs associated with creating and maintaining any custom APIs?
Are there any tools that we currently use or plan to use that do not offer native integrations?
What kind of regular maintenance is needed on our systems? Will we require a system admin to maintain a new tool?
How will we aggregate any necessary reporting and analytics?
Step 5: Create a Plan for Migration
Next, it's time to make decisions and create a plan. Decide which tools can be consolidated, eliminated, or added, and then prepare for it! You won't be ready to turn systems on or off until you have a solid plan for any necessary migrations.
A seamless migration is an important step to make sure no data is lost, reporting remains accurate, and systems don't end up breaking down and causing headaches later on. Be sure to have a plan for the following:
Timing: When will you remove or add new tools?
Training: How will you prepare your daily users for any major changes in their daily stack?
Migration: Don't forget to back up your data in case anything goes wrong. Also, create a

migration checklist

to ensure that nothing is missed when you move from an old system to a new system. If you are making a major change, such as to a CMS or CRM, consider hiring a professional migration team.
Maintenance: Prepare for any maintenance your new tools will require. Also, set up a frequent check-in with daily users of any new tools to collect feedback and ensure that the consolidation is effective.
Step 6: Implement and Test for Gaps
This is the fun part: Once you've planned, it's time to press the big red button! Well, OK—in most cases, it's more like a seven-tabbed spreadsheet mapping properties, manual or automatic data migration, and then lots and lots of quality assurance.
Once you feel confident with your new tech stack and things are ready to roll, it's important to take the time both at the beginning of the process and, in the months after, to test for gaps. Testing for gaps can look like ensuring that your CRM is sending the most up-to-date information to your email marketing tool, or that your reporting and analytics tools are displaying the correct source data. Testing will vary widely depending on the tools you are using, but it's important that someone is explicitly responsible for keeping track of any potential errors or gaps between your tools.
Consolidate Your Martech Stack
Inbound marketing is a slow-burning fire. It starts as just a few embers before growing into a lead-generating blaze. By taking the first step towards a consolidated and frictionless martech stack, you're adding that extra kindling or fuel to start (and keep!) the inbound fire blazing.

If you haven't done so already, you can download our free martech stack audit template to get started right away, or to hold onto for later. This download is a Google Sheet that you can save to your drive, adapt to your needs, and help make the transition to a consolidated tech stack an easier lift.

About the author
Patti Myers Patti is a Marketing Strategist based in Florida. She's passionate about solving problems and reducing friction. Holding a degree in psychology, she also enjoys paying homage to the human aspects of marketing to create effective campaigns. Outside of work, Patti enjoys spending time outdoors, reading, and dancing classical ballet. Read more articles by Patti Myers.
Subscribe to get our new blogs delivered right to your inbox
Other insights you might like