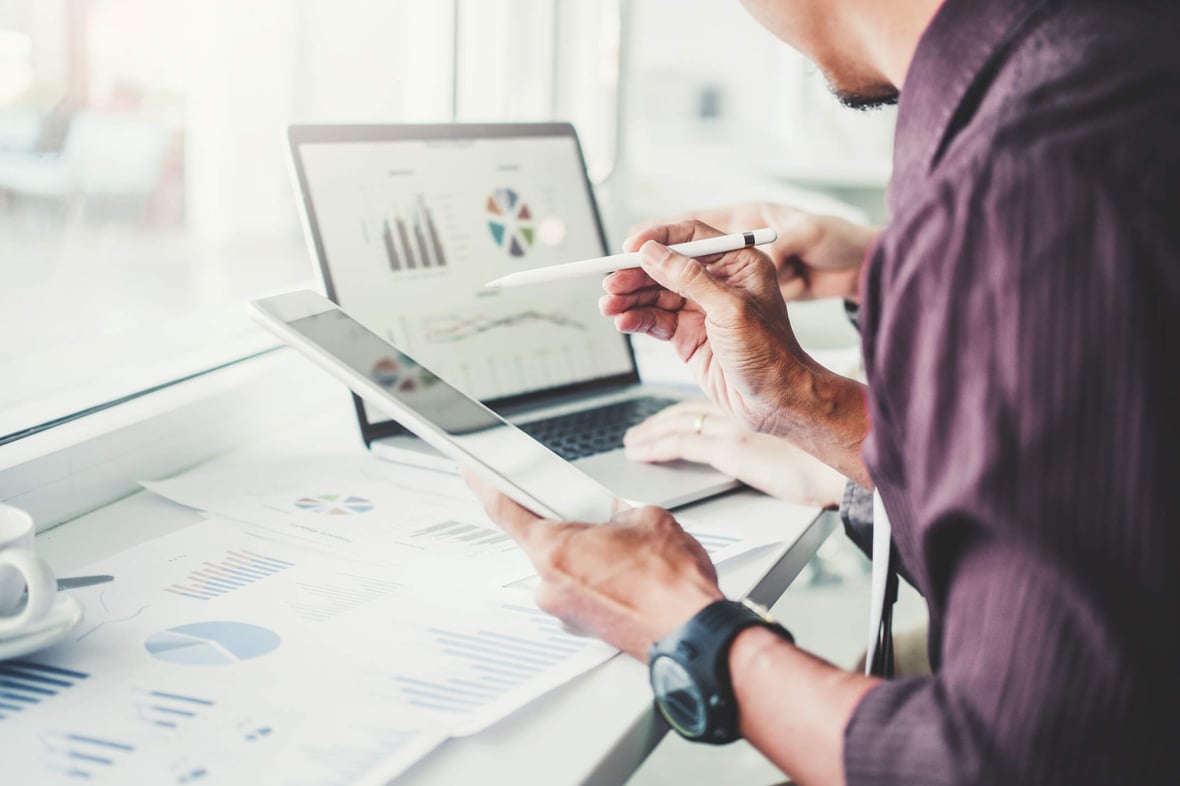 SmartTake: What's New with HubSpot Reporting and Dashboards
January 11, 2021
---
By Amber Wilcox
There's no denying that to be successful at inbound marketing, you need good, clean data and reporting. As a proud HubSpot Elite partner, SmartBug Media® follows HubSpot's best practices of using data to make informed decisions with marketing. In fact, we've taken these practices even further with our Intelligent Inbound® approach.
For SmartBug Media, Intelligent Inbound means taking a flexible, data-driven approach to help your organization get results to maximize your ROI. It probably goes without saying that we're incredibly passionate about data and reporting. We love harnessing the power of data to provide you with the insights and information to improve your marketing.
HubSpot Reporting is one of our favorite tools to use at SmartBug Media, and with HubSpot's recent updates to these tools, we're excited to help you get the most out of your marketing. We've broken up these updates into three phases that are necessary in order to be successful at reporting.


Phase One: Data Management
Before you even begin building out your HubSpot Reporting dashboards and visuals, having a clean database is an essential part of getting started. Your data must successfully answer these three questions before you're ready to move on to the visualization phase:
Is my data trustworthy?
Is my data complete?
Is my data accessible?
If your answer to any of the above questions is "no," then consider completing a data cleanup or a HubSpot portal audit. Start with a portal audit, and be sure that your HubSpot tracking code is properly set up on your website.
You may also want to consider using HubSpot workflows to clean up some of that "dirty data." With clean data, anything is possible, and without it, your business will be forced into a data silo—one full of bad decisions.
Phase Two: Data Visualization
After you've completed the proper checks to ensure that your data is properly managed, moving on to the phase of data visualization is the next step to HubSpot Reporting. Think of the data visualization stage as a camera lens: There are many angles and views available, so how you set up your view is important to your overall success.
HubSpot has made a few key updates to their data visualization:


Custom Sales Reporting
Launched at INBOUND 2020, HubSpot's new Sales Reporting functionality provides sales teams insights into the overall health of their business. With this new offering, sales managers and teams can better understand their performance through custom reporting options, including:
Activities
Call outcomes
Deals created
Time spent in deal stages
And more
This new reporting function is only available to those with Sales Hub Professional or Enterprise-level users.


Traffic Analytics Tools
If you haven't done a deep dive into your traffic analytics tool in HubSpot, now is as good a time as any. With HubSpot's recent update, the previous website traffic performance tool has been combined into the traffic analytics tool, allowing you to drive even deeper into your data.


Time Between Calculated Properties
With this new custom option, you can easily create custom calculations between properties. Using this feature, you can also automatically calculate other things such as the minimum, maximum, count, sum, or average value of a property. A few examples of the use of this property might include:
How long it takes to close a deal and create a report to track the average over time
How long it takes contacts to go from a first conversion to a sales-qualified lead (SQL)
How long it takes to reply to a technical escalation to a customer follow-up
By understanding the time between properties, with the help of HubSpot Reporting, you'll better understand ways to improve your business's marketing and sales processes.


Attribution Reporting
If you don't quite understand which of your marketing activities generates the most revenue, it is probably a good time to start considering attribution reporting. Through the use of HubSpot's attribution reporting tools, you can attribute areas of your activities in marketing to areas achieving the most revenue for your business. Those with Marketing Hub Enterprise can click here to learn more.
In addition, HubSpot recently rolled out a few new features for attribution reporting:
Revenue Attribution now supports event registrations, attendance, and video views: With the launch of this new offering, teams can now provide attribution credit to event attendance and video views associated with any closed-won deals.
Contact Create Attribution Report builder: This new report provides information about which assets are generating the most new contacts in your portal.
Customizing interaction types in Revenue Attribution reports: With this new feature, interactions included in attribution reports can be controlled, making it easier to understand which marketing strategies are most effective in achieving your goals by assigning credit to the interactions that are most important to your business.
Phase Three: HubSpot Reporting Dashboards
Once you've effectively managed your data and have a means of visualizing it, it's time to start accessing it easily through HubSpot Reporting dashboards. With the help of dashboards, you can organize your reports to tell the data stories you need to relay to sales and marketing.
If you haven't had an opportunity to build reports using dashboards, taking advantage of this offering is vital to your teams success. Reports can be easily downloaded into a PDF, or perhaps even displayed on a screen in your office to further show where your teams are on the road to achieving your goals.
In addition to the already amazing advantages to using HubSpot Reporting dashboards for your team, HubSpot has added exciting new features to be aware of:
A new pop-up modal for viewing and editing HubSpot reports
An historical log of edits for your dashboard activity
A filter analytics tool to filter website, blog, landing pages, and more
Additional dashboard sizes (up to 20) with a flexible six-column layout
Go Further with HubSpot Data and Reporting
The new year is finally here, and great things are upon us. With these new offerings for your data and reporting, you can tell data stories better than ever before. Not choosing data-driven marketing is like driving a car with your eyes closed: The outcome will never be favorable. This year, set an intention to make smarter decisions for your marketing.
If you're interested in learning more about HubSpot Reporting and dashboards, check out our latest SmartTake Webinar featuring SmartBug and HubSpot experts to help you go further with your marketing!

About the author
Amber Wilcox was formerly an Inbound Marketing Strategist based in Ormond Beach, Florida. With a background in digital marketing, public relations, client relations, and account management she finds joy in the success she brings to clients. Read more articles by Amber Wilcox.
Subscribe to get our new blogs delivered right to your inbox
Other insights you might like