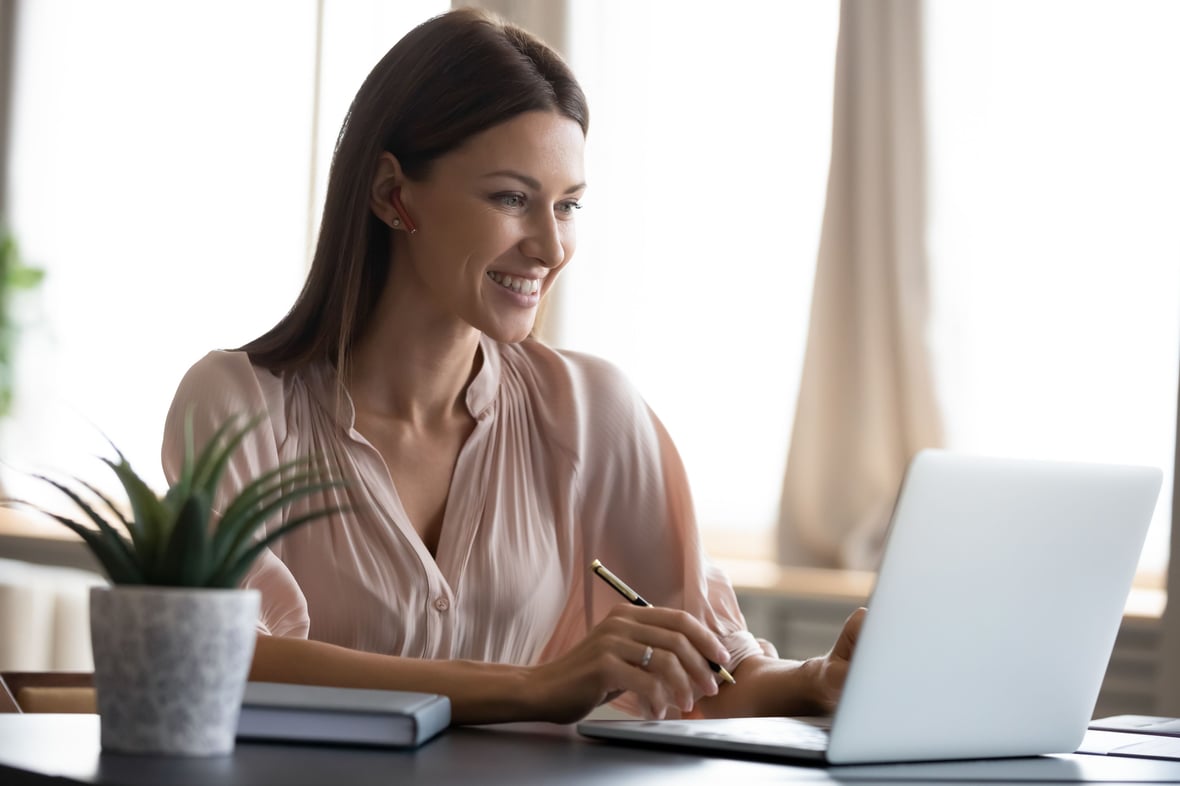 By Ale Melara
In our SmartTake: What's New with HubSpot Integrations webinar, we discussed how with HubSpot's growing App Ecosystem, it's becoming easier to discover and connect the tools you need to grow.
Unfortunately, most marketers don't always know where to start when it comes to choosing their tech stack and connecting their apps. Today we're diving into some of the most common questions marketing professionals face when it comes to an integration project.


What does the growing landscape of marketing applications mean for marketers?
I think we've all seen the latest Marketing Technology Landscape Supergraphic by Chief Martec, which showed a total of 8,000 applications and platforms that marketers and sales professionals use on a daily basis. If you don't know what I'm talking about, I'm including the graph below.

On one hand, this graph shows us that the possibilities are endless. If you want to reach your audience in a certain way and you need a tool to do so, the tool that will perform according to that particular need is probably already out there.
On the other hand, it can create some inefficiencies in your process. Most of these tools work with their own systems and platforms. How will you make sure that all of your tools are working together and integrated in a way that will help you streamline your processes rather than stall them? How do you get them working together? How do you make sure your data is all in one place and everything is connected? Unless you have good integration support and strategy, you'll spend time and resources, and you won't get the results you were expecting when you first started working with a particular technology.
Let's get into the nitty-gritty of what an integration project is, and the necessary skills you need to have on your team to make a successful integration.


How technical does an integration project get?
When you hear the word "integration" what comes to mind?
A lot of marketers immediately think of a developer or IT support when they think of an integration project. The truth is there are tools that support an integration project and make it super easy. Amongst these tools, we have PieSync, for example, which was acquired by HubSpot about a year ago. PieSync allows data syncs to happen without much effort.




With PieSync, you'll have easy-to-configure rules for how the data is going to come over, how you want to map it together, and how you'll set up HubSpot's CRM as your definitive source of truth.



Zapier is another great example of a tool that doesn't require you to get technical with integrations. Zapier allows users to drag and drop based on triggers and actions.
With that being said, sometimes you'll want to have some custom development, whether it is to build a connector, a web app, or a highly interactive website that really ties into the data in HubSpot and some of your other apps. The good news is that HubSpot is making it easier day by day, providing examples and website templates to sample coding so your team doesn't have to start from scratch. You can build something that fits your specific needs from existing generic templates, without having to be super technical.


What considerations do marketers need to have when buying new technologies for their stack?
You should think about two broad considerations when buying new technologies for your tech stack.


1. Does this technology fit your needs?
With the number of apps available today, it's not hard to figure out which tool fits best to your needs. However, if you want to ensure you're actually making the right choice, there are great sites like G2, Capterra, or TrustRadius that help you figure out which technology is best for your company through reviews and ratings.


2. How well will all the systems work together?
You can generally get any two systems to work together, given enough time and enough budget, but not all of us have those luxuries, right? When making a choice, consider two things:
The tool's popularity: The more popular the tool, the more folks are using it, the higher likelihood that it will work for you and that more solutions integrate with it.
The complexity of known systems and processes: If you find an application that really fits your needs, but it's a little obscure and less used—or if your system is highly customized—it will require more effort from your end.
What We Recommend
Once you get the list of the apps and systems you want to integrate, head over to HubSpot's App Marketplace and look around. HubSpot has around 500-700 apps. There's a good possibility you'll find an app that'll connect well with your system. In the description, look for answers to the following questions:
Does that integration just sync data?
What data does it sync?
Is it a one-way sync or a two-way sync?
Does it provide an integrated user experience?
What do the ratings and reviews say?
What are some of the most popular integrations that HubSpot users rely on?
Outside of the basic integrations like Gmail, Outlook, Facebook, Twitter, or Google, there are several specific categories. We've identified some popular integrations in these specific categories, like customer relationship management (CRM), video, call tracking, meetings, content management systems (CMS), analytics, and accounting.
Some of these specific integrations include:
Salesforce
Vidyard
CallRail
Zoom
Databox
QuickBooks
NetSuite
GoToWebinar
If you'd like to learn the ins and outs of these integrations, head over to our recent blog article, "The Most Popular HubSpot Integrations for Advanced Users".
The more apps you connect to HubSpot, the more data you have to manage. How do you make sure your data stays organized? Here are a few tips that will help you.


How do you leverage integrations and keep your data clean?
Data management can sometimes be a marketer's worst nightmare, but it doesn't have to be. At the end of the day is all about a good integration strategy. Here are some basic steps toward that goal:
Identify your source of truth for the different types of data. Now, you might immediately think of HubSpot because it's your CRM, but HubSpot may not always be the source of truth for certain types of data. It might be your source of data for email, for instance, but not for invoicing and payments.
Choose a key field. Another common problem is duplication. You don't want to end up with the same record five or six different times just because you're using different platforms.
Decide on the individual fields that you'll need. Think about fields in a short-term and long-term way. Short-term fields are the ones you'll need for your current marketing efforts and campaigns. Long-term fields are the ones you'll probably end up using six months from now.
Be mindful. Make sure you are concise and that you are not adding things just for the sake of adding things
In case you need extra support with data management and cleansing, certain companies focus specifically on providing that service, including the following:
If this is an area that is in fact becoming your worst nightmare, there are tools that come into play that will make this experience not so awful.
Now that we've covered the top five questions that marketers have when it comes to HubSpot integrations, there's one last piece of advice I'd like to leave you with: Don't let the fear of striking out keep you from playing the game!
As we heard from our panelists in this SmartTake webinar, when it comes to tech stack integrations, fear is the ultimate roadblock for marketers. Follow the tips above, and you're well on your way to making your next integration project a success.

If you need help setting up or building your next integration project, reach out to our experts. We're happy to chat and discuss your needs!

About the author
Ale Melara is a Sr. Content Marketing Manager based out of El Salvador, Central America. Ale is our very first LATAM employee. She's worked remotely for the past 5 years and she's had different roles in sales and marketing. In her free time, she works on creating educational videos around digital marketing for her "Inbound Nomad" social accounts where she promotes traveling the world while being a full-time marketer. Read more articles by Ale Melara.
Subscribe to get our new blogs delivered right to your inbox
Other insights you might like