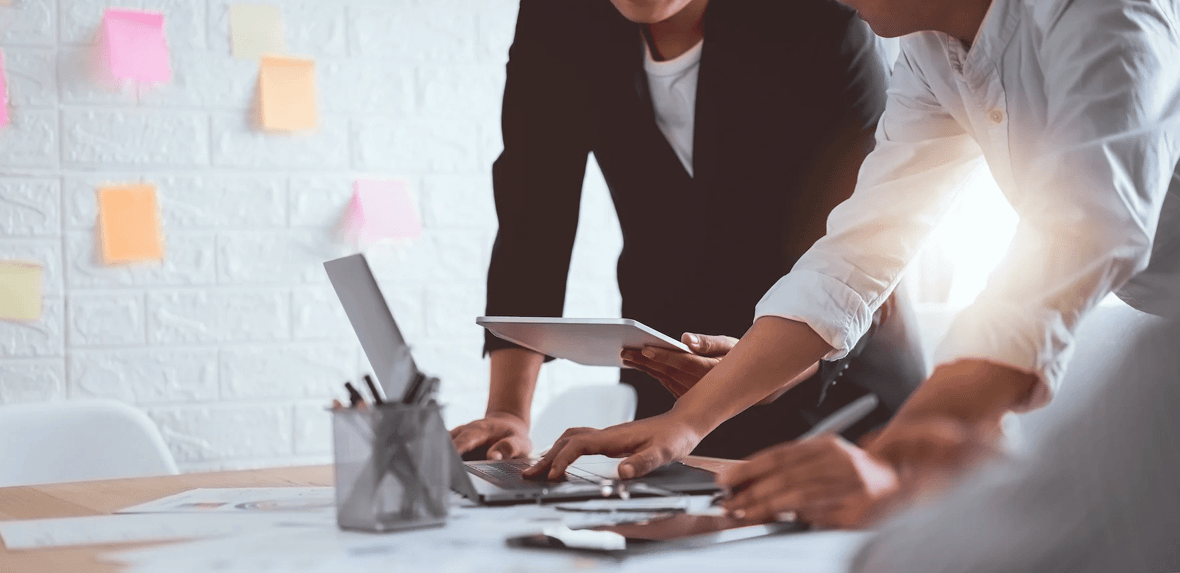 The uncertainty of a recession, or any market disruption, is undoubtedly daunting—but you can't hide from it. Typically, when a recession is looming, it causes everyone to panic and reduce their advertising budgets. Don't stop marketing in a recession; now is your moment to grab a bigger piece of the pie!
Here's a nugget of truth that serves as good news: In any adversity, there is opportunity. If you're practicing inbound marketing, during these times of uncertainty your marketing voice can naturally grow louder. This is the secret of successful entrepreneurs like Sam Walton, founder of Walmart, who is often quoted as saying of the 1990 recession, "I thought about it and decided not to participate."
Back in 2020, during the early months of COVID-19 lockdowns, brands like Amazon, Target, and Toyota started increasing their marketing to drive brand awareness, thought leadership, and sales during these key moments when others were operating in damage control mode. However, regardless of the 2020 Q1 recession, the above-mentioned companies actually increased their sales. Profits in 2020 increased by 11.7 percent for Target, 15 percent for Amazon, and 4.2 percent for Toyota.
By taking bold, strategic steps up front, you not only build a stronger brand that can withstand any storm, but you also recession-proof your business with inbound marketing so you can survive other dips down the road, enjoying sustained growth instead. That last bit is important, particularly when you consider that America has experienced some sort of recession every four years or so since 1900.
3 Tips for Advertising and Marketing During a Recession
Below, we take you through three approaches to advertising and marketing in a recession to help your company survive today and thrive in the future.
1. Don't Panic; Ease the Blow.
It's only natural for your business-as-usual strategies to come to a screeching halt when a recession hits. Open your parachute and take time to assess the crisis from a reasonable, rational standpoint. Make the obvious cuts, but don't rush ahead with sweeping, across-the-board reductions just yet.
Where to start:
Turn off irrelevant campaigns. Take a deep dive into all of your business's active campaigns, and turn off any irrelevant campaigns. During the COVID-19 lockdown, irrelevant campaigns might have been a bit easier to identify. If lockdown orders are in place, events such as festivals and business leadership conferences get canceled, so there is no need to keep those campaigns running. If you are having a harder time pinpointing irrelevant campaigns in this post-lockdown phase of the pandemic, review your SMART goals to help you decide which campaigns are the top priorities.
Shift your brand messaging. Consumers look to brands to be

reassuring voices

during times of crisis. Step up to the challenge and use your elevated status to express empathy, understanding, compassion, and altruism. Small gestures pack a lot of power now.
Create content around lower-cost or legacy offerings. Depending on your industry, your core customers could be under considerable duress as the pandemic lingers on and a possible recession is on the horizon. Focus on selling essentials and economy options, rather than costly discretionary items.
Cut where it makes sense. How can you afford a marketing budget increase? Reducing operating costs, narrowing distribution margins, reprioritizing core activities, closing down underperforming facilities, facilitating better trade agreements, and consolidating stores are all alternatives to slashing your marketing budget.
2. Provide More Value.
Once you've completed damage control to protect your ability to remain in business in the short term, you'll want to strategically invest in more long-term ramp-up projects and position yourself as a true leader in your field.
Understand your audience's needs. Use all the data you have from social media, sales reports, loyalty programs, and web analytics to discover where you need to innovate. Consider how your company is uniquely poised to eliminate customer or client pain points. Get creative with delivery services, direct sales, subscriptions, and new formats. Remember, your customers are not sales figures; they are unique people with needs, emotions, and problems to overcome. Treating them with responsive empathy will go far.
Put more money toward thoughtful content marketing. Thought leadership content provides some of the best returns on investment (ROI). Understand that during a recession, more people are going to be trying to DIY where they can. Consider what advice, tips, guides, and information you can share to help people get through the recession. Thoughtful content is a particularly meaty investment that can establish you as a thought leader in your industry.
Boost your marketing ROI with affordable paid ads. As I mentioned earlier, people are quick to pull out of any and all advertising during a recession, so that means the cost of advertising drops during recessions. As an example, during the first few months of the COVID-19 lockdowns, the average Facebook advertising cost per click

dropped from 11 to 9 cents

as fewer small businesses bought social media ads. When you consider the low cost factor plus increased web traffic,

paid media campaigns

are delivering more bang for your buck than ever before.
Use social channels to boost PR. Facebook, LinkedIn, Instagram, Twitter, and TikTok have become pillars of modern communication. Use these platforms to share your brand's voice, run a contest, partner with a charity, show humanizing behind-the-scenes portraits of your personnel and operations, and encourage social shares.
3. Reposition for the Future.
Once you've scrambled up to dry, stable ground, you'll be well positioned for economic recovery. When the downturn ends, it will be your time to shine, grow, and take market share from your competitors. Continue increasing your ad and marketing spending.
Here are some initial steps to take:
Keep on measuring. Recessions do not end overnight. Customer attitudes and behaviors may be impacted for years to come.

Goal setting will always be important

for the success of your marketing efforts, but setting SMART goals for your marketing efforts during a recession is critical! Not only does goal setting help you know where and how to structure your marketing, but it also provides clear guardrails for the metrics you should measure and report on.
Diversify revenue streams. "Don't put all your eggs in one basket," as the saying goes. Look at ways of building alternative revenue streams for your business. Build up your digital products, try your hand at consulting, appeal to smaller and more intimate groups of people, or reach out to other global markets.
Boost morale. Thriving businesses invest in their workforce. However, sometimes layoffs or a reduction in headcount is inevitable during a recession, and many employees will fear job loss. Luckily, there are things you can do to help boost morale that won't add a line item to your already stretched budget, such as communicating honestly, offering mental health breaks, holding team-building exercises, and simply leading with empathy.
Invest in growth.

Progressive companies

reexamine every aspect of their business models to reduce operating costs on a permanent basis while investing in areas like research and development, marketing, content, and advanced machinery.
Moving Forward with Marketing in a Recession
This is a time when our flexibility, innovation, and resilience are truly being tested. As competitors fall because of complacency, ineptitude, and rash reactions, your thoughtful approach will help you avoid common pitfalls and emerge prepared for growth. Whatever direction the economy takes over the next few months, the future years are yours to envision.
This blog was originally published in June 2020; it was updated to reflect current events and statistics in December 2022.
About the author
Tabitha Young Tabitha is a Director of Client Strategy at SmartBug Media. She is well-versed in implementing marketing strategies for many industries including SaaS, healthcare, consumer services, automotive, and more. Outside of work, you'll find Tabitha traveling with her husband, taking her 2 corgis on adventures, and researching a Costa Rican retirement plan. Read more articles by Tabitha Young.
Subscribe to get our new blogs delivered right to your inbox
Other insights you might like