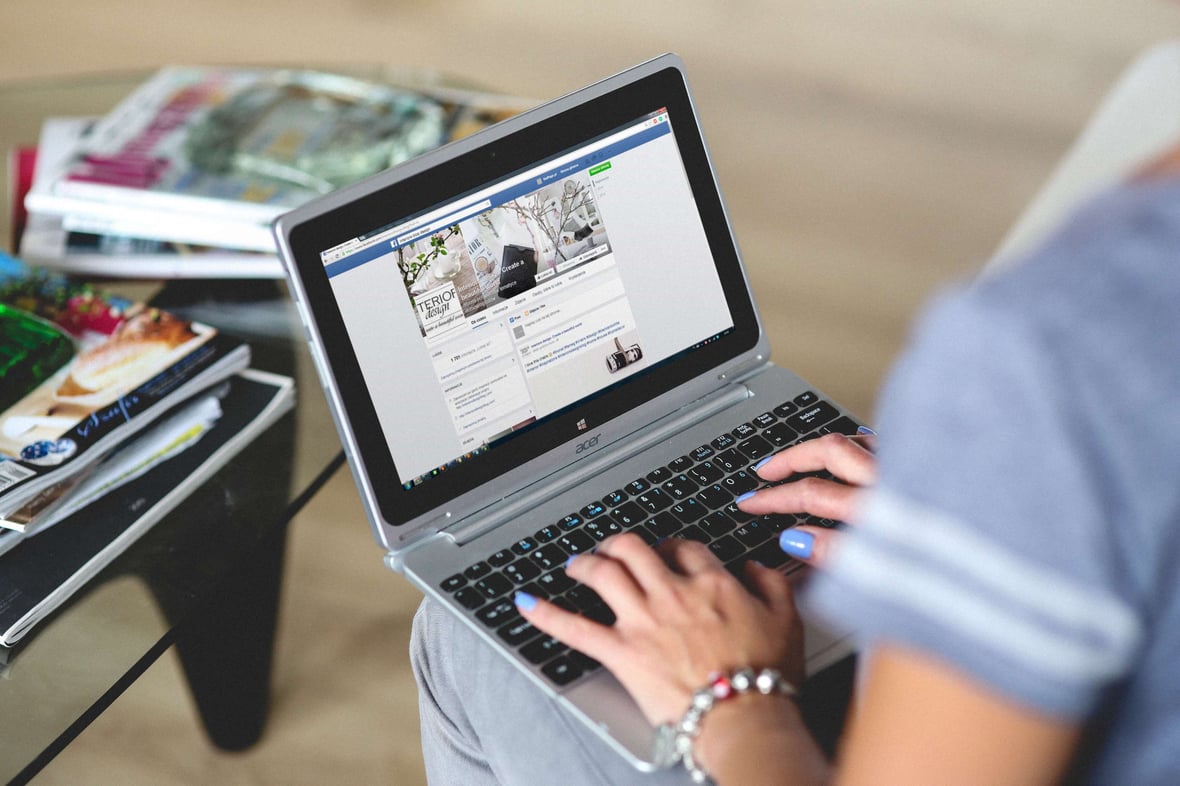 Facebook Ads vs. Boosting Posts: Which is Right for Your Business?
December 23, 2019
---
By Natalie Boyd
Of course, by now social media advertising, specifically Facebook marketing, is a key component of your digital marketing strategy. But what may not be so "of course" is what type of Facebook marketing strategy would be best for your business.
We're here to clear up the distinction between boosting posts on Facebook and utilizing Facebook Ads. What's right for you will, of course, depend on your marketing goals and budget.



What Is a Facebook Boosted Post?
Let's start with what a Facebook boosted post actually is.
A boosted post is basically a post that you put a few dollars behind to have it show up as a Facebook Ad for a specified audience in the Facebook News Feed, as well as on Instagram. (Instagram advertising became available in 2016).
Boosts are pretty easy because you don't need to create anything new. You can take a post that has already been created (or create a new one), pick a target audience, choose your budget, and define how long you want to run the ad. Boosted posts have limited optimization that centers around page likes, comments, shares, and overall brand awareness.


What Are Facebook Ads?
Facebook Ads are the more sophisticated brother (or sister) of boosted posts.
They're created as separate entities through the Facebook Ads Manager and can be optimized for app installations, website conversions, video views, shop orders, and more.


Facebook Ads vs. Boosted Posts: Key Differentiators
Overall, advertising on Facebook is insanely cost-effective.
With almost 2.5 billion users on Facebook every month and advertising capabilities that are highly targetable, this is one advertising platform that every advertiser should include in its marketing budget if their audience is present.
But should you invest your marketing dollars into boosting your Facebook posts or into creating Facebook Ads? To decide, let's start with two main differentiators:
Boosting allows you to target your audience on a basic level with such identifiers as behavior, interest, demographic, and geography. Facebook Ads give you the capability to target more precisely (more on that later).
Boosting improves a post's reach overall, but Facebook Ads improve a post's reach to a highly targeted audience.
It is quite possible that you want to reach an entire geographic area, specific demographic, type of shopping behavior, or special interest in order to increase engagement with your Facebook page and build brand awareness. If that's the case, then boosting posts may be right for you.
However, if you're looking beyond basic identifiers listed above, you'll want to take a closer look at Facebook Ads.
For example: There can be thousands, if not hundreds of thousands, of single, females, ages 34-52 within a 45-square-mile radius of Phoenix, Arizona, who bought a pair of shoes this year and love dogs. If your target market does not include every single one of these women, Facebook Ads are right for you.
Facebook Ads allow you to build a customized target audience by using the Facebook Pixel, which is a code that is placed on your website to track conversions from ads, optimize ads, build targeted audiences for future ads, and remarket to people who have already taken some kind of action on your website.
Additionally, you can utilize the Facebook Pixel to create Lookalike Audiences—additional folks who are not currently in your network but have similar characteristics and exhibit the same behaviors as your current audience.


Benefits of Facebook Ads vs. Boosted Posts
Aside from enormously better targeting capabilities, there are many more things Facebook Ads do that boosting alone cannot. These include:
Better Placement Options: While a boosted post has limitations on where the ad will show up (e.g., Instagram, mobile and desktop News Feed), Facebook Ads gives you the capability to choose where exactly your ads will show up: Messenger ads, Instagram stories, instant articles, Audience Network, mobile/desktop news feeds, and Facebook news feed side ads.
Lookalike Audiences: If you don't yet have a large following on Facebook—or if you do but want to keep growing—utilizing Facebook's Lookalike Audience capabilities is a great way to increase your reach to a custom audience by allowing Facebook to help you find an audience similar to the one that is already engaged with your product or service.
Dayparting: When you boost a post, can you decide what times of day it's shown? No. Posts are posts, and they're there for eternity unless you delete them. Facebook Ads give you "Ad Scheduling" capabilities that allow you to turn your ads on and off throughout a specified timeframe on a schedule that suits your marketing needs.
Custom Conversion Tracking: Once you've installed the Facebook Pixel, you'll have the capability to track activity on your website on an almost microscopic level. What content was viewed? Who completed their registration? What was purchased? Facebook offers more than 40 custom conversion values which allow you to hyper-customize the target audience for your Facebook Ads. Want to target only folks who read a specific blog or clicked on a particular link? That's easy-peasy with customer conversion tracking.
Specific Ad Objectives: While boosting allows you to focus on website clicks, page engagement, and local business promotions, Facebook Ads let you choose specific objectives like store traffic, conversions, and lead generation.
Creative Control: Yes, you can be creative with your Facebook boosted posts, but you won't have the ability to create carousel ads, add specific descriptions, or use call-to-action buttons. These are just some of the dozens of creative options available on the Ads Manager platform.
Advanced Targeting Capabilities: There are some limited targeting options available with boosted posts, such as interests, age, and gender, that you can target your boosted posts toward. However, Facebook Ads allow you to target more precisely; reach a custom audience to meet and maximize awareness; increase reach, traffic, and engagement; and reach conversion objectives. In addition, Facebook Ads dive much deeper with their targeting capabilities, giving you the ability to create overlapping audience types, lookalike audiences, and more.

Bottom Line?
When it comes to boosting your current Facebook posts or creating Facebook Ads, choosing what is right for you will depend on your end goal. Are you looking to simply increase engagement or develop brand awareness? Then boosting posts may be the right solution for you.
Are you looking to be extremely strategic and precise with your marketing, maximize your campaign objectives, follow the Buyer's Journey, have the ability to build hyper-targeted audiences, nurture leads, and build a huge Facebook following? Then Facebook Ads are the way to go.
About the author
Natalie Boyd was formerly a Marketing Specialist at SmartBug Media with 10 years of experience supporting in-house, freelance, and agency clients. She is passionate about using inbound marketing to help businesses succeed and make meaningful connections with their target audience. Read more articles by Natalie Boyd.
Subscribe to get our new blogs delivered right to your inbox
Other insights you might like