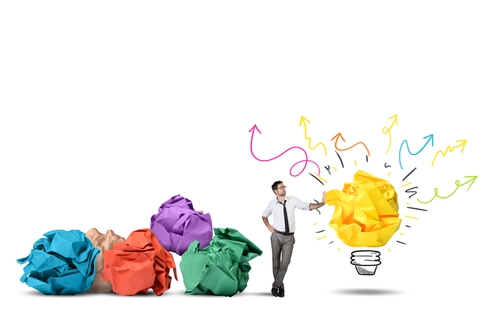 7 Ways to Find Topic Ideas for Your Next Blog Post
June 30, 2014
---
By Amber Kemmis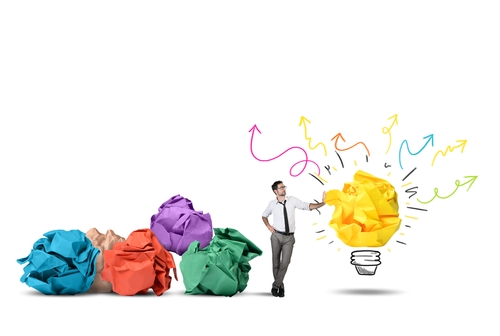 If you are like me, there are times when you've sat down to write your next blog post when you suddenly realize you have no clue what to write about. It feels like you've covered all the great topics and writing would only be forced and dull.
Fortunately, there are ways to prevent and surpass writer's block. First of all, the best way to ensure you know what your next topic will be is to utilize an editorial blog calendar. An editorial calendar helps to ensure you are never searching for a topic last minute by organizing in advance.
If you don't have a calendar or just need help filling your calendar with topics, you can also try the following:
Google Alerts
Using keywords relevant to your business you can set Google Alerts for any new content picked up by Google across the web. These alerts can show up in your feed or be emailed to you instantly, daily, or weekly to read when you need to come up with a brilliant topic.
HubSpot Social Monitoring Streams
If you are a HubSpot user, you can use the social streams to monitor keywords mentions on Twitter. Even better, you can filter the streams to include results from your leads or customers. Your leads or customers may be asking questions that you have the answers to, which is why social streams can be useful. If you're not a HubSpot user, you can try Hootsuite for monitoring keywords.
Blog Subscriptions
You likely are already subscribed to blogs of influencer's in your industry, so why not get your next topic from their latest and greatest? You can borrow recent news, share your viewpoint on one of their opinions, or give a criticism of their work.
TED Talks
What could be more inspiring for your next topic than listening to the best of the best give a TED Talks presentation? Since TED Talks cover topics from every industry and vertical, it is a great place to get inspired.
Review Highest Performing Blogs
You already know that your highest performing blog posts are interesting due to high search volume, so why not take this content, add a new spin and use for your next post? You should never duplicate content, but you can always offer additional insight on an already interesting topic.
Browse Your LinkedIn Groups
The discussions in LinkedIn groups are designated for like-minded people to get expertise, which is why they are perfect for grabbing your next topic. When you enter groups, you will see questions like "How can I generate more leads from blogs?" or "What's the best marketing automation software?" By using a question like this, you can create a keyword-optimized blog to provide an answer.
Conduct a Survey
Send out a quick survey to your most loyal customers to find out what questions they may have that you have not already answered in your content. This is a surprisingly great way to generate content that not only is interesting to your target audience but also makes your customers appreciate you a little bit more.
Where do you find your blog topics? Share your insights below!

About the author
Amber Kemmis was formerly the VP of Client Services at SmartBug Media. Having a psychology background in the marketing world has its perks, especially with inbound marketing. My past studies in human behavior and psychology have led me to strongly believe that traditional ad marketing only turns prospects away, and advertising spend never puts the right message in front of the right person at the right time. Thus, resulting in wasted marketing efforts and investment. I'm determined to help each and every one of our clients attract and retain new customers in a delightful and helpful way that leads to sustainable revenue growth. Read more articles by Amber Kemmis.
Subscribe to get our new blogs delivered right to your inbox
Other insights you might like