By Ryan Malone
Link building
is
a fundamental piece of every SEO campaign
. That means that if you want a successful website—you need to be getting back links from other people and getting the search engines to send you traffic. So, how do you do that? Here are 5 methods to consider when planning your link building campaign.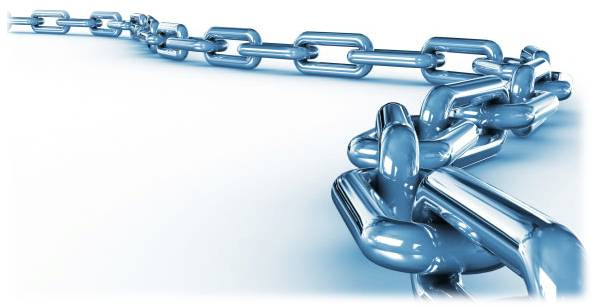 CREATE QUALITY CONTENT
Writing quality content that's useful, interesting and pertinent to your readers is by far one of the most effective link building methods. The goal of your writing should be to elicit a reaction from your readers. Because each time your readers comment on your content, re-post it, quote it, tweet it, or like it on Facebook, your website will rise in search engine rankings. Your ultimate goal is for your website regarded as a valuable resource in your niche, so others can take note of it and refer back to your content.

USE SOCIAL MEDIA
Social Media matters. It earns you back links, increases your traffic, heightens brand awareness, builds your reputation, etc. Use LinkedIn, Facebook, Twitter, and Google Plus to show the world that you are a go-to expert in your niche. You can get some really important links just by having placement on these sites. Also can also use social media to reach out to your contacts to find out if they have any guest blogging opportunities. Another surefire link building method highlighted below.

BE A GUEST BLOGGER
Guest Blogging on another reputable website is a great way to build a larger audience, get inbound links and form alliances with other notable experts in your industry. When guest blogging, refer to tip number #1 and keep in mind that content is king! Do your research, understand the other website's guidelines and audience and try to tailor your post accordingly. Still use your voice, you don't want to lose yourself, but you want to win fans with these guest gigs so cater to them. When guest blogging, you can definitely include backlinks to your site, but don't overdo or abuse the opportunity.

SUBMIT ARTICLES TO DIRECTORIES
Directory links are another useful method to spread the word about your website, because the more directories you're site is found on, the more search engines will trust your site. Using a niche directory submission is the best approach. These directories will typically allow you to include a resource box with your article and will also allow you to add a link from within your profile page. This opens the doors for you to create a lot of links for yourself. So whenever possible do it just be sure they are good quality. Figuring out which directories are good may become a bit cumbersome, in fact submitting to these directories is somewhat time consuming and tedious, so it might be something you'd look into hiring on a directory submission service provider for. These providers have lists of directories that they know will improve your site's rankings and understand the nature of each directory you're submitting to. These providers are pretty affordable and will save you a lot of time.

PRESS RELEASES
Press releases are one more way to successfully gain back links. Using a paid service like PR Newswire or PRWeb can result in hundreds of back links from major news organizations, from just one press release. Making press releases a regular part of your link building strategy can yield thousands of quality back links over the course of a year.
Bottom line: building links for your site will help improve your site's authority and make it trustworthy in the eyes of the search engines.
We'd enjoy hearing your thoughts. What link building methods have you found most successful?