Helping a Health Tech Company Leverage HubSpot CRM to Drive Traffic and Leads
---
Overview
Getting prospects to convert begins with empathy. Providing real people who have real problems with the right content when they need it and how they need it is crucial. But when your sales reps are juggling hundreds of prospects at any given time, it's difficult to keep tabs on where each individual lead is in the Buyer's Journey. This case study highlights how SmartBug Media® helped a health tech company shift from Salesforce to HubSpot CRM to implement more effective sales enablement and ABM strategies in order to skyrocket leads and traffic.
Traffic Increased by
900
%
Organic Search Clicks up
3x
Background
Access Healthcare provides vital patient-centered healthcare technologies to hundreds of hospitals in the United States and other health institutions around the globe. Most healthcare technologies are clinician-centered and patient-based interactions end up on paper, which opens organizations up to the threat of security and data breaches. Access closes these paper gaps by focusing on patient experiences and converting difficult, paper-based challenges into simple, elegant electronic solutions.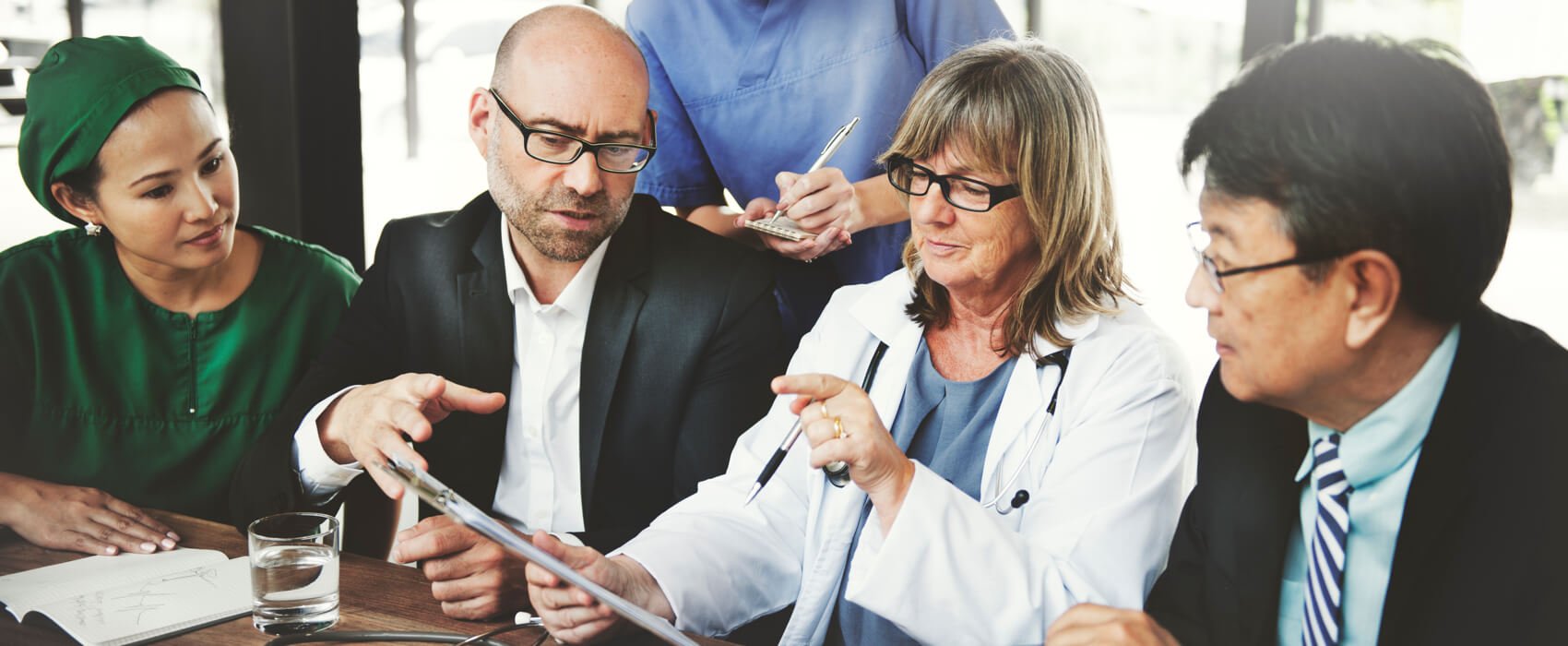 The Problem
An "Inadequate" Sales Enablement Platform
Access sales reps have always started engaging with prospects from the first steps of the Buyer's Journey, which VP of Strategy and Innovation Cody Strate knew wasn't ideal. At that time, the Access sales cycle averaged anywhere from four to 24 months and included as many as 170 touch points to close a new customer.
Wanting to focus on qualifying leads with marketing before passing the workload to sales to close deals, Strate implemented Salesforce. However, over the following years, Strate realized that Salesforce didn't provide an easy way to pinpoint where prospects were in the buying journey, which was a detriment to his focus on sales enablement.
"If I needed to go back and look at the notes in Salesforce, I couldn't quickly look at the timeline and get that 'aha, here's where we are,'" Strate says. "You couldn't peruse through a narrative; that wasn't the way Salesforce was built."
On top of these Salesforce struggles, Strate realized that the value proposition that his sales team was selling didn't align with the messaging that marketing was pushing out—he needed to get everyone on the same page. Strate knew that Access needed a new CRM solution driven by sales enablement that would align his teams and personalize the buying process for prospects.
"Salesforce was woefully inadequate for sales enablement," Strate says. "It was built for administrative benefit—not actually providing or reducing friction for the sales rep. We wanted a tool that would enable the sales rep and otherwise stay out of their way."
Salesforce was woefully inadequate for sales enablement ... It was built for administrative benefit—not actually providing or reducing friction for the sales rep. We wanted a tool that would enable the sales rep and otherwise stay out of their way.
VP of Strategy and Innovation, Access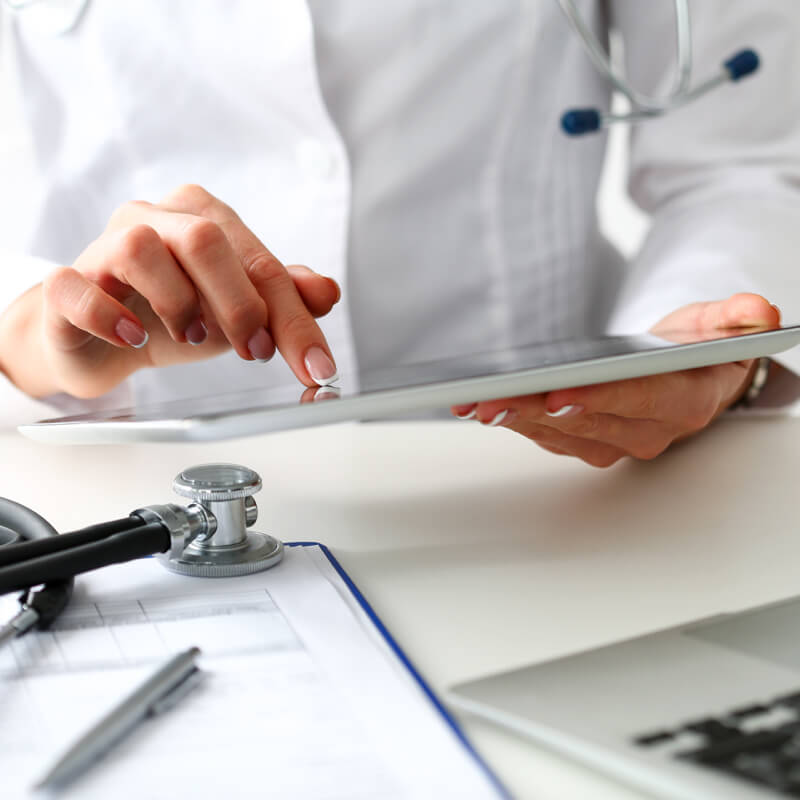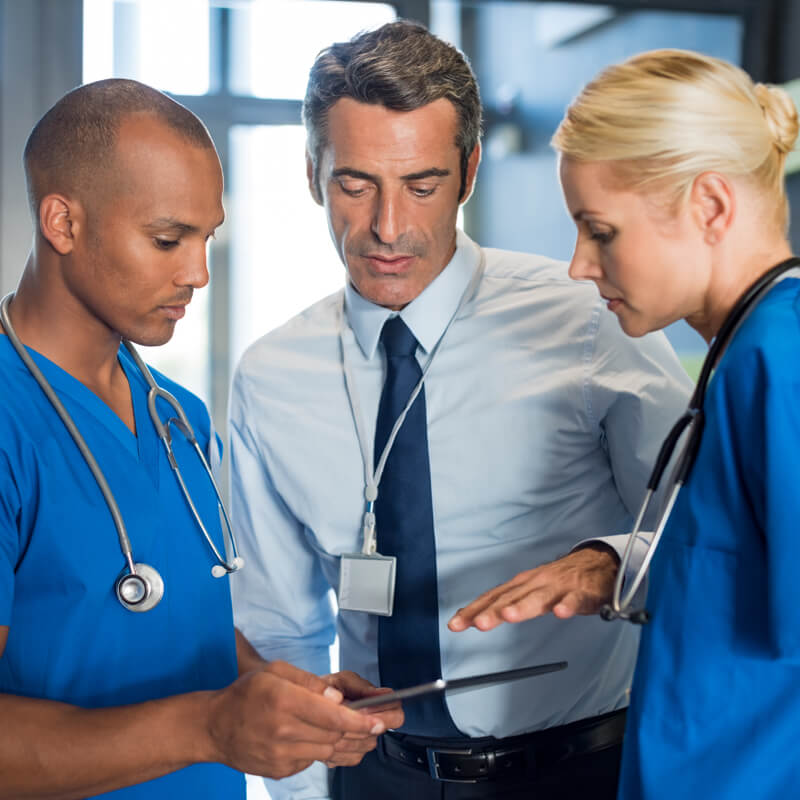 Our Solution
Prioritizing Persona-Driven Marketing Strategies
Persona Development
Inbound Marketing Playbook
Blogging and Premium Content
HubSpot CRM Development
Account-Based Marketing
Search Engine Optimization
Access made the switch from Salesforce to HubSpot CRM, gaining additional buy-in from the C-suite by highlighting the platform's powerful automation solutions. What started out as a push to enable the sales team, Strate says, worked equally well for marketing because of HubSpot's automation capabilities.
As Strate got started with HubSpot, he realized he needed a partner who could help Access get the most out of HubSpot's CRM, so he turned to SmartBug Media. Working closely with Senior Marketing Strategist Paul Schmidt, Access began prioritizing inbound marketing, sales enablement, and account-based marketing strategies.
"As the experts, SmartBug helped form a cohesive strategy to take advantage of the power that HubSpot was able to unlock for us," says Strate. "Paul's knowledge and expertise helped us build everything."
Schmidt started by crafting a strong, persona-driven content marketing strategy, which leveraged blogging, e-books, calculators, and thought leadership pieces, to help Access achieve its sales and marketing goals.
"Paul helped me understand how to stay focused on the fact that this isn't a short game plan, this is a long game plan," says Strate. "Although I was an expert in my customer's problems and how our solutions could remedy those problems, Paul helped me form a strategy for what I actually needed to do."
Additionally, Access found HubSpot made the lives of sales reps much easier as they could clearly see their notes and quickly wrap their arms around where prospects are in the Buyer's Journey, making it much easier to make effective phone calls to prospects.
"I can't stand the cookie-cutter, one-size-fits-all approach," says Strate. "Having SmartBug listen to what it is that we're trying to do and what's important, they've helped us get the appropriate strategy for what our specific goals and objectives are. Then, they help us measure our goals to make sure we're appropriately measuring success and tweaking everything as we go."
The Results
Increasing Traffic and Boosting Lead Numbers
Within one year of publishing awareness stage case studies, press releases, e-books, blog articles, and more, Access traffic increased 900 percent, going from 200 to over 2,000 visitors per month.
"Whether it's a blog article or e-book, we're delivering opportunities for people to come in and gain exposure to our brand," Strate says, "and this is what HubSpot is all about. People are finding us, which is question No. 1. Question No. 2 is how do we best enable those people into learning more about who we are and converting engaged visitors into opportunities by leveraging current or potential projects, which is where we are now."
By creating in-depth, optimized pages for each solution and integration, Access tripled its organic search clicks to rank No. 1 for "healthcare e-forms." Additionally, Access sales reps are using our content pieces strategically when engaging with prospects and moving them seamlessly through the Buyer's Journey.
"When you're in sales, time is money," Strate says. "SmartBug has helped us put better tools in the sales reps' pockets and enabled marketing to provide sales with better-qualified leads to use those tools on. With SmartBug's strategies in place, we improved the sales rep time efficiency by about 50 percent as they were able to go through their tasks more rapidly."
Finally, by focusing on ABM and highly specialized, persona-driven educational webinars, Access went from five to 10 leads per month to more than 150 leads per month—an increase of 1,400 to 2,900 percent.



The Future
Delivering Smarter Content and Continuing to Grow
Access continue to work with SmartBug on workflow consolidation and a website redesign that is focused on smart, self-service content.
"We want to leverage how people are engaging with our site and content, scoring their behaviors and what they're consuming so that scores accurately reflect their lifecycle stage to more efficiently move them through the buying journey," said Strate.
Although Strate estimates that the website is responsible for handling roughly 5 percent of the sales cycle, Access wants the website to be responsible for 40 percent of the sales cycle for new and existing clients.
"You guys are growing with us," says Strate. "It's a very tailored approach to what we're trying to achieve, and it's done artfully and is very well crafted by people who care."
See our full expertise in