 A Bold Inbound Strategy Gets a Bold Partner
---
Overview
SmartBug Media worked with a cosmetic surgery practice to create a new website, develop outstanding content, and help it make the most of HubSpot.
Monthly Leads Up By
+400
%
Monthly Organic Traffic Increased By
337
%
Monthly Consultation Requests Increased By
300
%
Background
Clevens Face & Body Specialists is a cosmetic surgery practice in Melbourne, Florida. Ross A. Clevens, MD, FACS—an award-winning, double-board-certified facial plastic surgeon who trained at Yale, Harvard Medical School, and the University of Michigan—started the practice in 2009.
Comprising Dr. Clevens and four other medical professionals, Clevens Face & Body Specialists prides itself on delivering the best specialized, comprehensive service to its patients, as well as a caring approach to what is a highly intimate decision for many.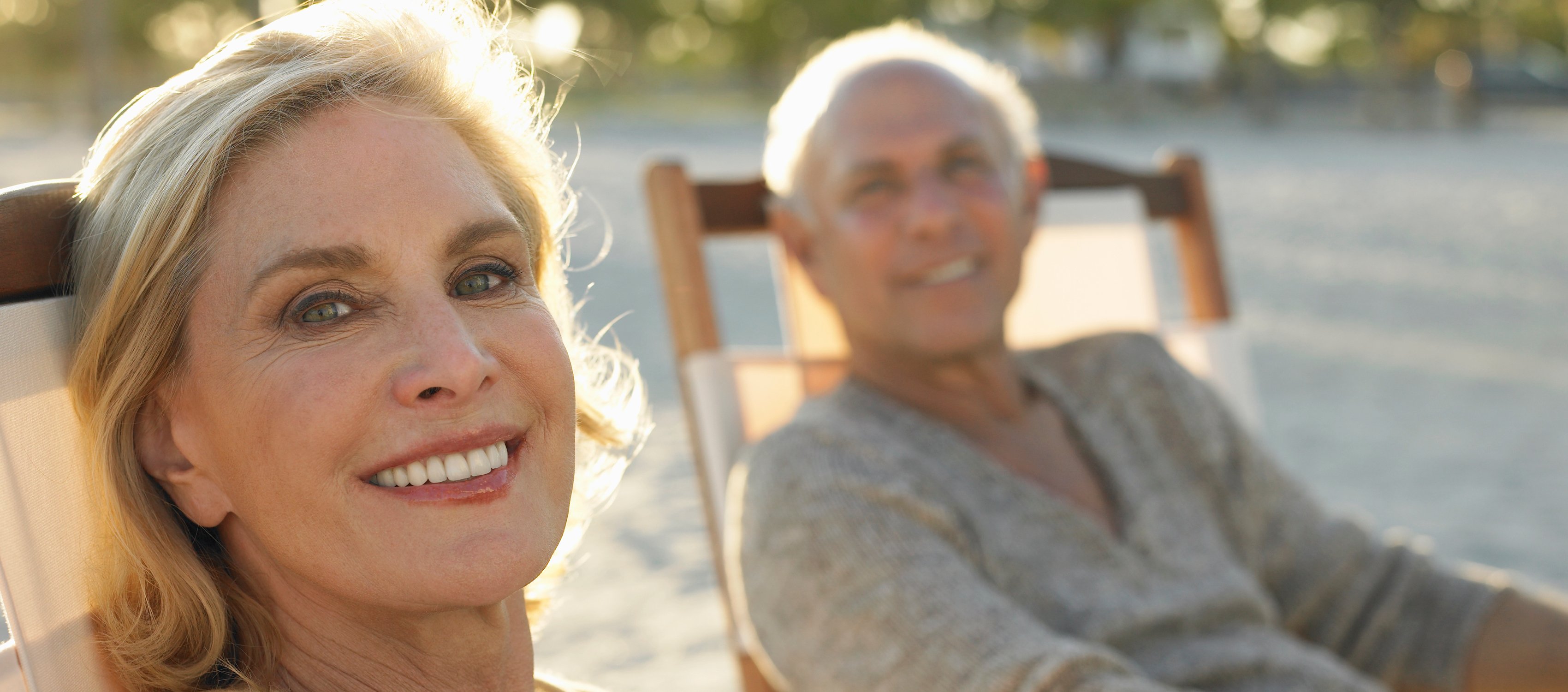 The Problem
Bringing Inbound to an Industry Not Known for Inbound
Cosmetic surgery and aesthetic medicine aren't impulse purchases. Potential patients may take five years or more before finally deciding to have a procedure. During that time, people may want information on procedures as they carefully consider their options. A great website, highly educational content, and effective outreach are crucial to this process—over time, these tactics build prospects' trust.
Teresa Beard, Marketing Director at Clevens Face & Body Specialists, discovered inbound marketing in the mid-2010s and was intrigued by the concept. Most cosmetic surgeons rely on traditional outbound marketing to reach patients, but she saw inbound as a way to better attract leads and, ultimately, cut down on the time those leads took to book consultations and eventually become patients.
Beard attended her first INBOUND conference in 2017 and was hooked. She began developing an inbound strategy for the Clevens practice and using various partners and platforms to support it. However, the process wasn't as smooth as she hoped.
"We had an email software package; contacts were separate from that; our website was separate from that; lead management was separate from that," Beard says. "We would have to assimilate the data ourselves and pull it from different places."
One of the partners Clevens was using provided content for cosmetic surgery practices. Beard found this vertical content too generic—it didn't effectively present what made the Clevens practice unique.
Beard hadn't soured on inbound marketing, however, believing it to be a perfect vehicle for aesthetic medicine. Her research and recommendations from marketing professionals led her to a game-changing conclusion: the versatility and expertise of SmartBug Media® and the unifying power of HubSpot as a single source of marketing data.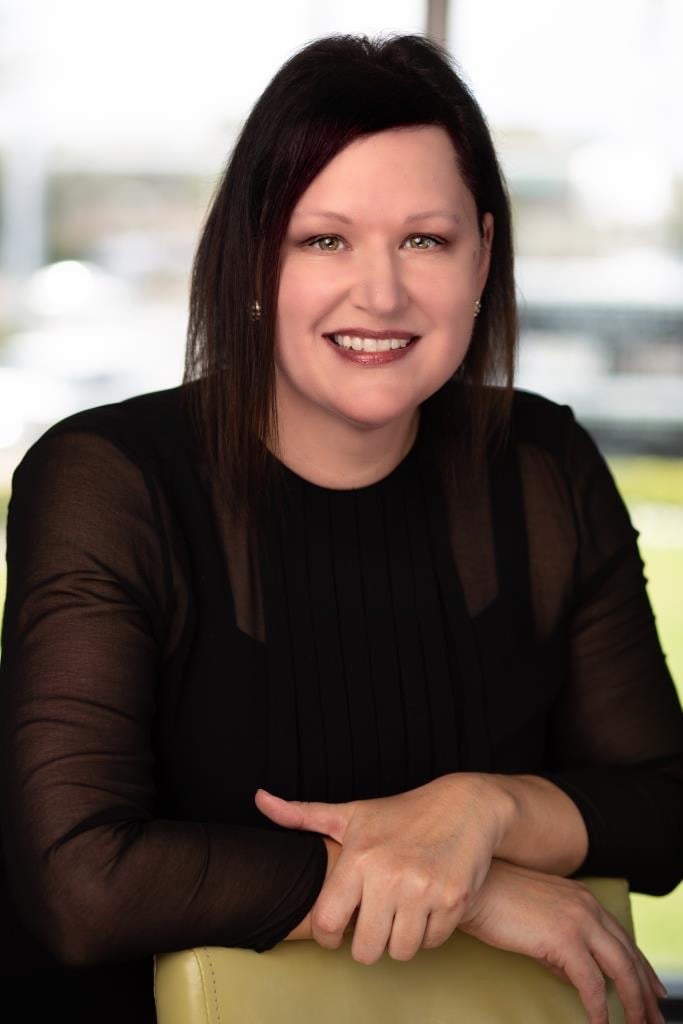 We were working with a lot of software platforms and partners. One thing that's been huge in working with SmartBug and HubSpot together is that everything is consolidated. It's integrated in one place. We love that about the platform.
Marketing Director
Clevens Face & Body Specialists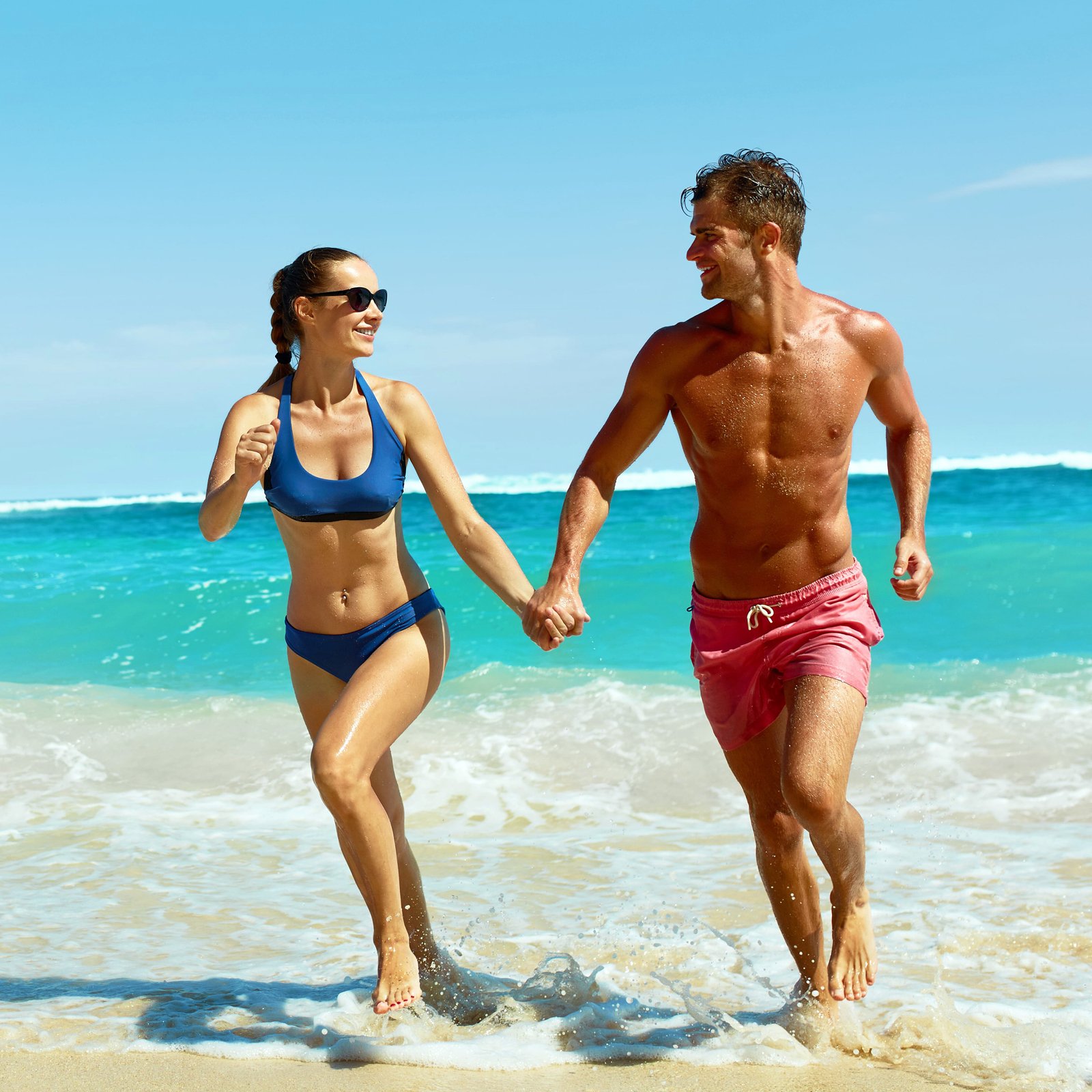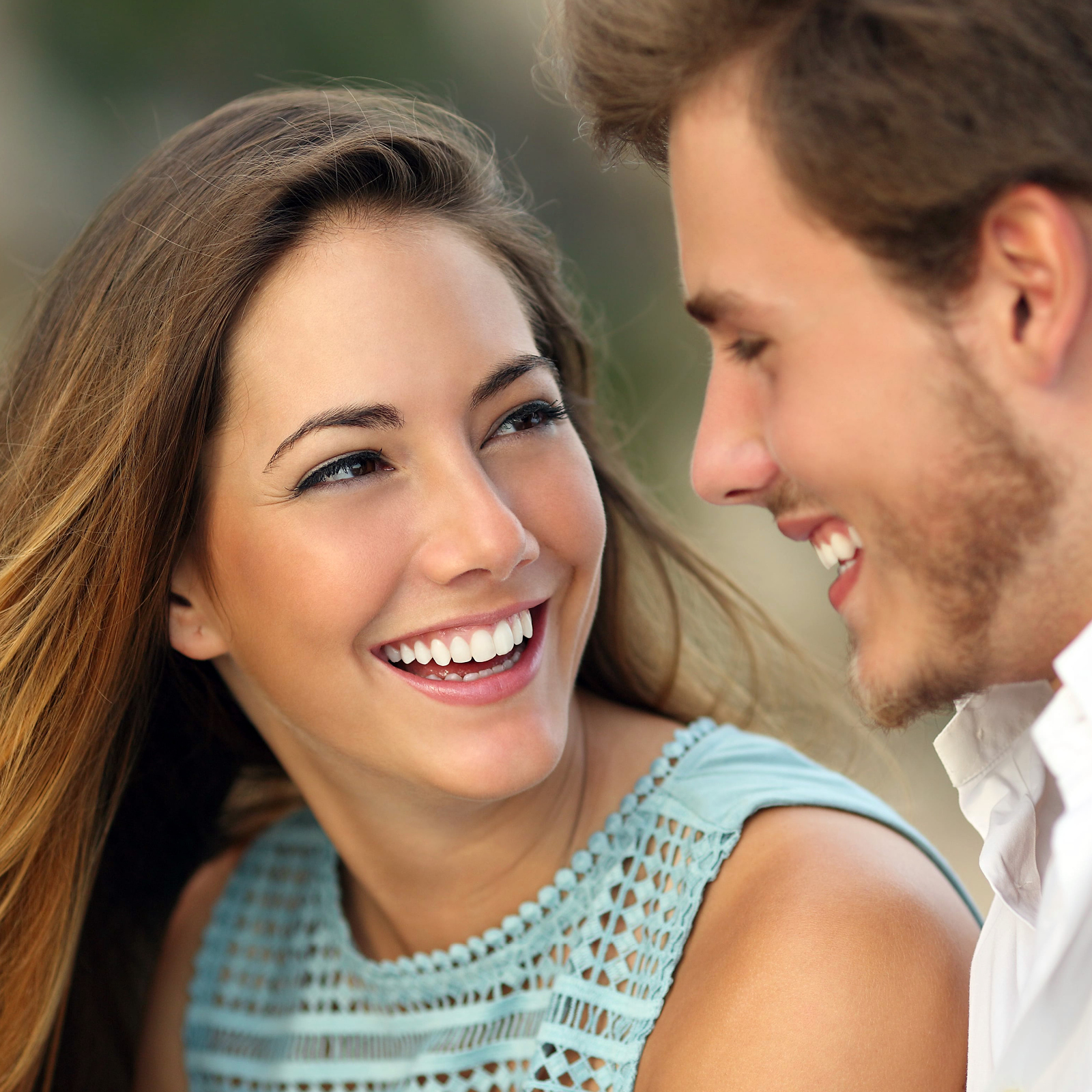 OUR SOLUTION
A Website Becomes a Destination
New website in HubSpot CMS
Growth-driven design
Premium content
Blogging
Lead nurturing
Lead segmentation
Reporting
Resource development
HubSpot guidance
As with most of our clients, at the beginning of Clevens Face & Body Specialists partnership with SmartBug Media we launched a comprehensive discovery process to thoroughly understand the Clevens practice, its patients, and its short- and long-term marketing goals.
"The playbook process impressed me so much," Beard says. "SmartBug genuinely had curiosity about our business and was interested in what we do. They actually interviewed patients—that impressed the heck out of me.
"The SmartBug team wanted to tell our story, as well as share information with prospective patients."
Three immediate strategies SmartBug prioritized as the retainer progressed were building a new Clevens website, boosting the quality of content, and turbocharging lead segmentation.
New Website, Using the HubSpot CMS
The SmartBug web development team created the new website using HubSpot's content management system (CMS). User experience was a major emphasis in the site's design, delivering the most welcome experience for visitors while emphasizing ease of use for Beard and the Clevens team.
Content Marketing Strategy, Fueled by the HubSpot CMS
Content went beyond the one-size-fits-all pieces that Clevens' previous partner was providing, instead addressing real concerns and questions. SmartBug created content, hosted and optimized via the HubSpot CMS, that included:
A guide to plastic surgery costs, including advice on how to shop around for quotes
A guide to talking to loved ones about plastic surgery
Decade-by-decade information on procedures patients consider based on their age
Dynamic blog articles written specifically for the Clevens audience
"In all the premium content, our passion for patient education is really in there," Beard says. "People are connecting with us in a really personal way before they walk in our door."
Advanced Segmentation with the HubSpot CRM
SmartBug helped the Clevens team become experts with the segmentation functionality in HubSpot CRM. Among other efficiencies, this allowed us to segment down to existing and potential patients' preferred procedures—and tailor marketing and content based on that information.
Bidirectional Integration of HubSpot and Nextech
Clevens came to SmartBug with the goal of using its marketing hub as not only a way to source new leads but also a tool for communicating with existing patients. SmartBug's integrations team worked with Clevens to create a bidirectional sync between HubSpot and Nextech, Clevens' electronic health record system. This integration created a bridge between solutions, which resulted in:
Registered HubSpot contacts automatically being added to Nextech as new patients after scheduling an appointment
All patient contacts being added to HubSpot, allowing the Clevens team to deliver targeted communications to existing patients with ease
Reduced manual work, improved efficiency, and enhanced communication with patients via reminders, follow-up messages, and more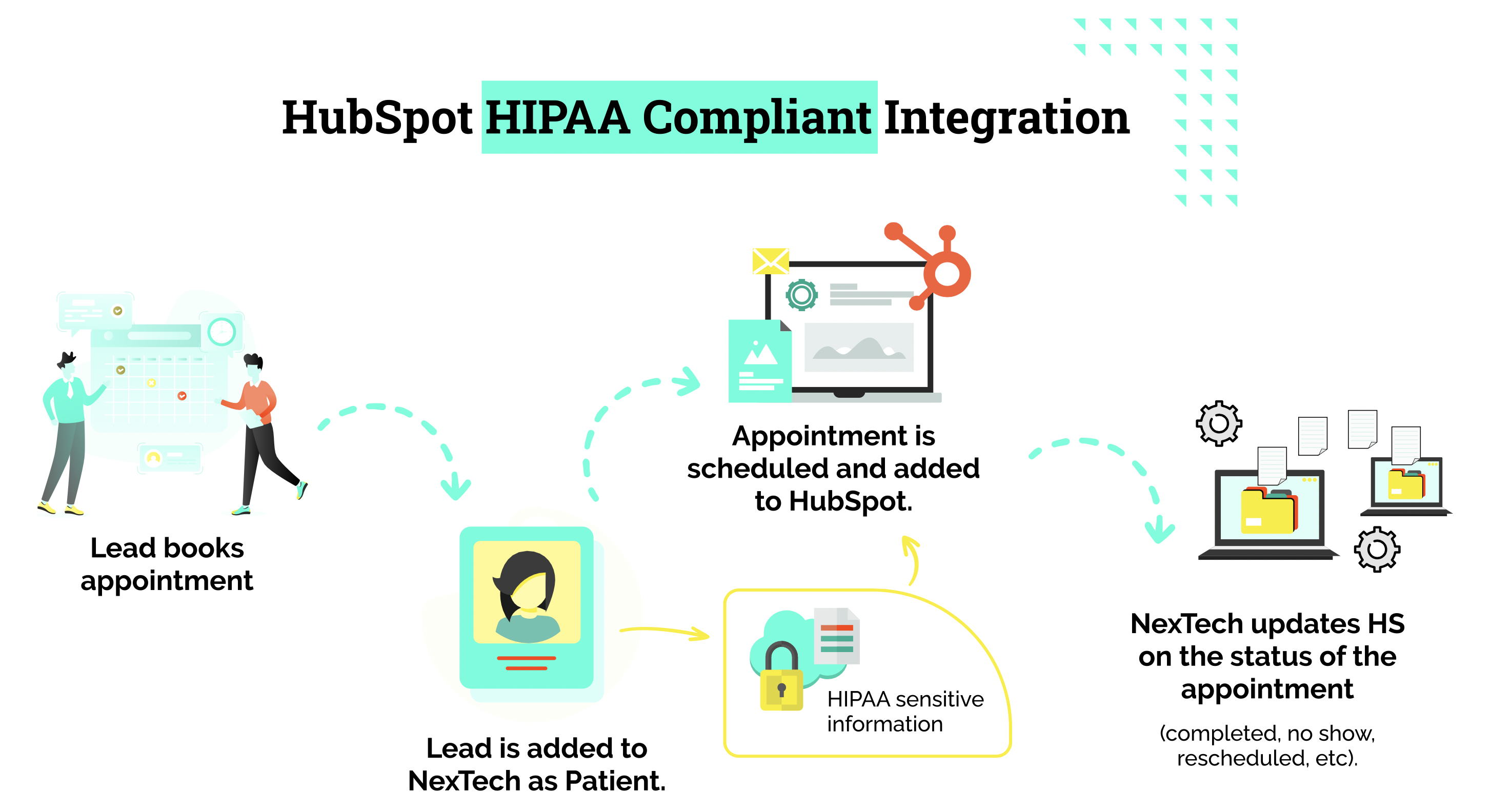 The Results
Thriving Despite a Pandemic
A key to booking more consultations and building trust is bringing more people to the website and keeping them coming back for more information. SmartBug's custom-tailored efforts with Clevens' new website, growth-driven design, personalized and high-performing content, and other marketing strategies exceeded expectations on this front:
New monthly contacts increased 400 percent.
Average monthly online consultation requests increased 302 percent.
Organic traffic increased 500 percent.
"We created an online experience that educates and advocates for patients and gives them the tools they need to get the dream body they've always wanted," says Julia Tiedt, the SmartBug Inbound Marketing Manager who helped guide the Clevens retainer. "We wanted to get consultations up but also close the gap from consultations booked to procedure booked. A lot of the content we created was to close that gap."
The COVID-19 pandemic proved to be an unexpected opportunity for aesthetic medicine. With more people working remotely, they could take the time to stay home and recover from a cosmetic surgery procedure.
Thanks in part to the new website and expanded online presence, Clevens Face & Body Specialists was perfectly positioned to handle the influx of leads and patients. Clevens enjoyed the two busiest months in its history in May and June 2020. With SmartBug's help, the practice also pivoted its messaging and turned in-person events into online webinars.
HubSpot has proved an advantage for Beard and the Clevens team, who have everything they need to advance their marketing strategy in one intuitive platform.
"One of the things that was frustrating for me working with some of our partners was we had to rely on them for even basic web updates," Beard says. "I often felt, by the time I typed out this email with all of our requests of exactly what we needed done, and all the back and forth, I'm sure I could have done this all myself.
"HubSpot has empowered our team to make changes on the fly, and we don't have to outsource that. We can actually do it in-house, and it's done faster, and it's done right."
SmartBug remains an important partner to Clevens Face & Body Specialists, producing content, executing strategy, and, most recently, completing an integration that provides closed-loop reporting from consultations to procedures.
"I qualify this partnership differently, because it's not like we're just outsourcing to an agency," says Beard. "When I think about SmartBug, I feel like they're part of our team. When we're frustrated about something, they're frustrated. When we win and we want to celebrate, they're celebrating right there with us."
See our full expertise in
See who else we've helped