A Refreshed Look: How SmartBug Developed a Transportation Company's Brand Architecture and Logo
---
Overview
Read about how SmartBug® helped this transportation company develop a more cohesive and streamlined logo, brand architecture, and brand messaging.
Background
AirFreight.com is a North American shipping and logistics company that specializes in expedited airborne and ground deliveries within the U.S., Canada, and Mexico. Launched in 2006, it has helped hundreds of organizations transport and deliver shipments of all sizes and types, especially under urgent deadlines.

AirFreight.com had been working with SmartBug on lead generation and inbound marketing efforts (case studies, infographics, blog posts, and more). CEO Dan Boaz had approached SmartBug because he wanted to garner higher-quality leads and achieve brand consistency. SmartBug had rewritten and redesigned the AirFreight.com website and its subsequent domains, giving them a more cohesive and modern appearance. Previously, SmartBug's creative team had rewritten and redesigned several of the company's key landing pages—which helped increase its search engine rankings.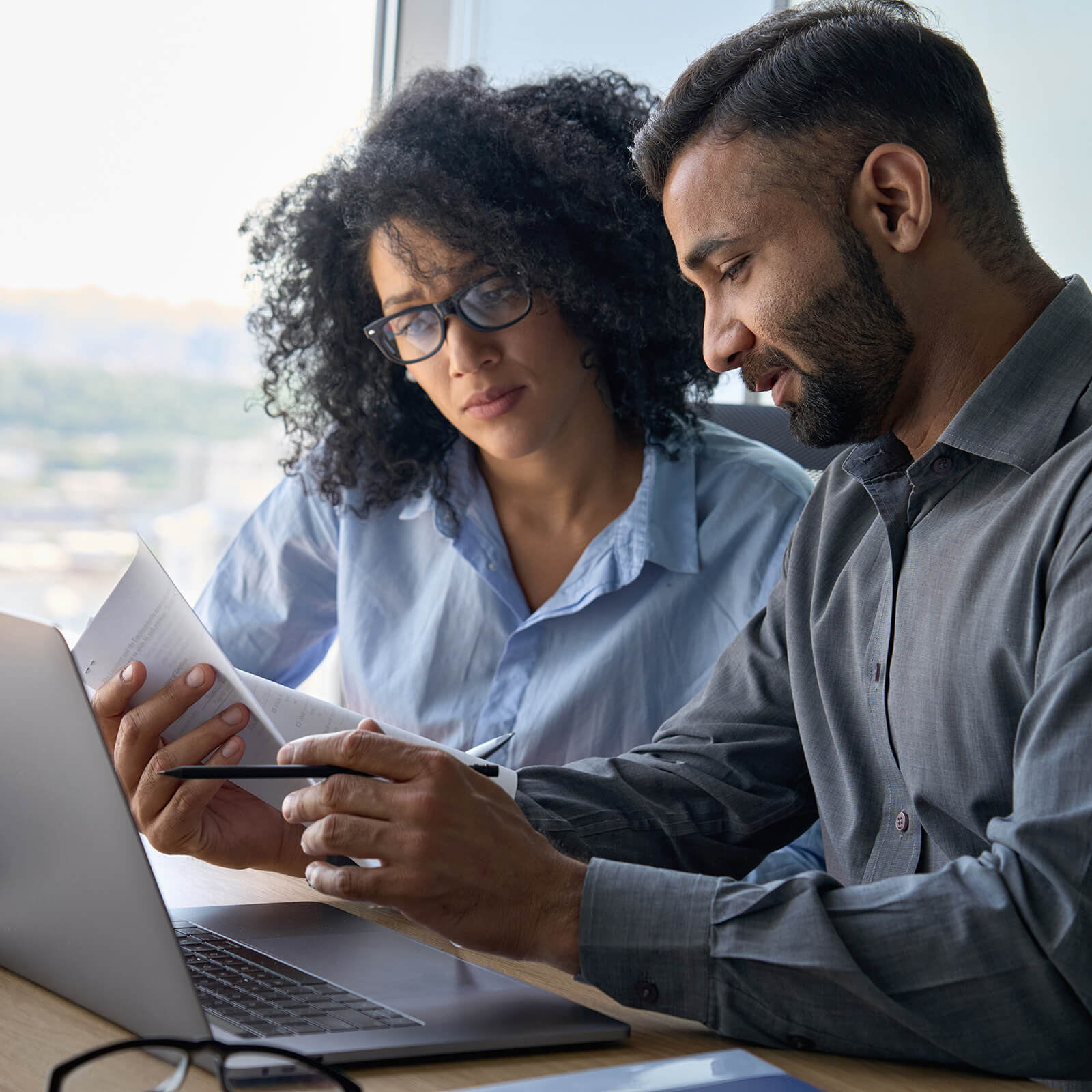 The Problem
Lack of Brand Cohesiveness
Following the success of the website refresh, Boaz wanted a new, standardized logo and cohesive branding for his company's numerous domains, which include HotShotTrucking.com, FullTruckload.com, ExpeditedFreight.com, and more.

AirFreight.com's website and subdomains were not visually aligned, and Boaz wanted to establish brand uniformity to help increase brand awareness with AirFreight clearly identified as the parent company.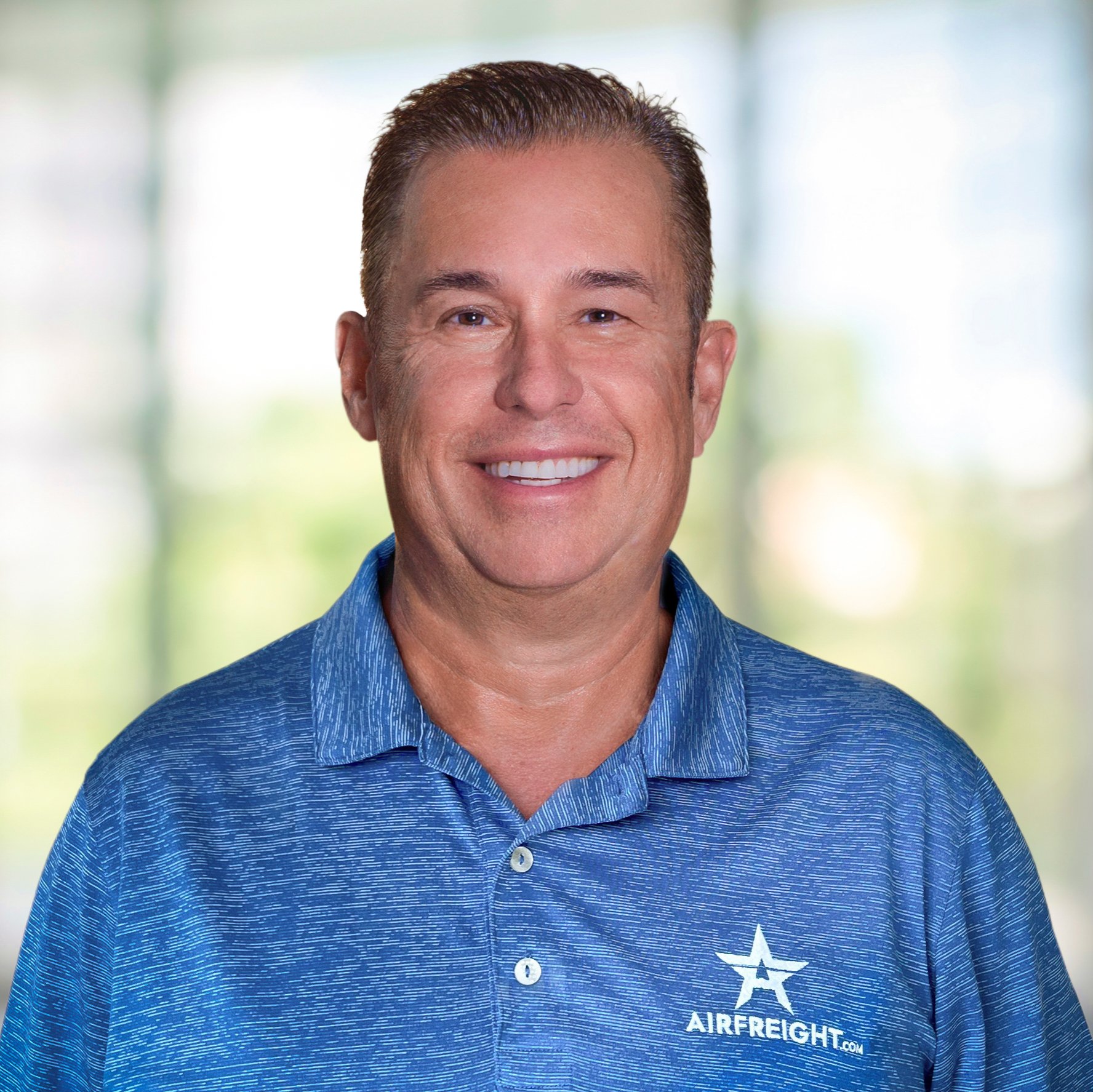 I love that I can rely on SmartBug to help us grow, and ultimately take our company to the next level. I appreciate everything they've done so far and am excited for the future.
CEO, AirFreight.com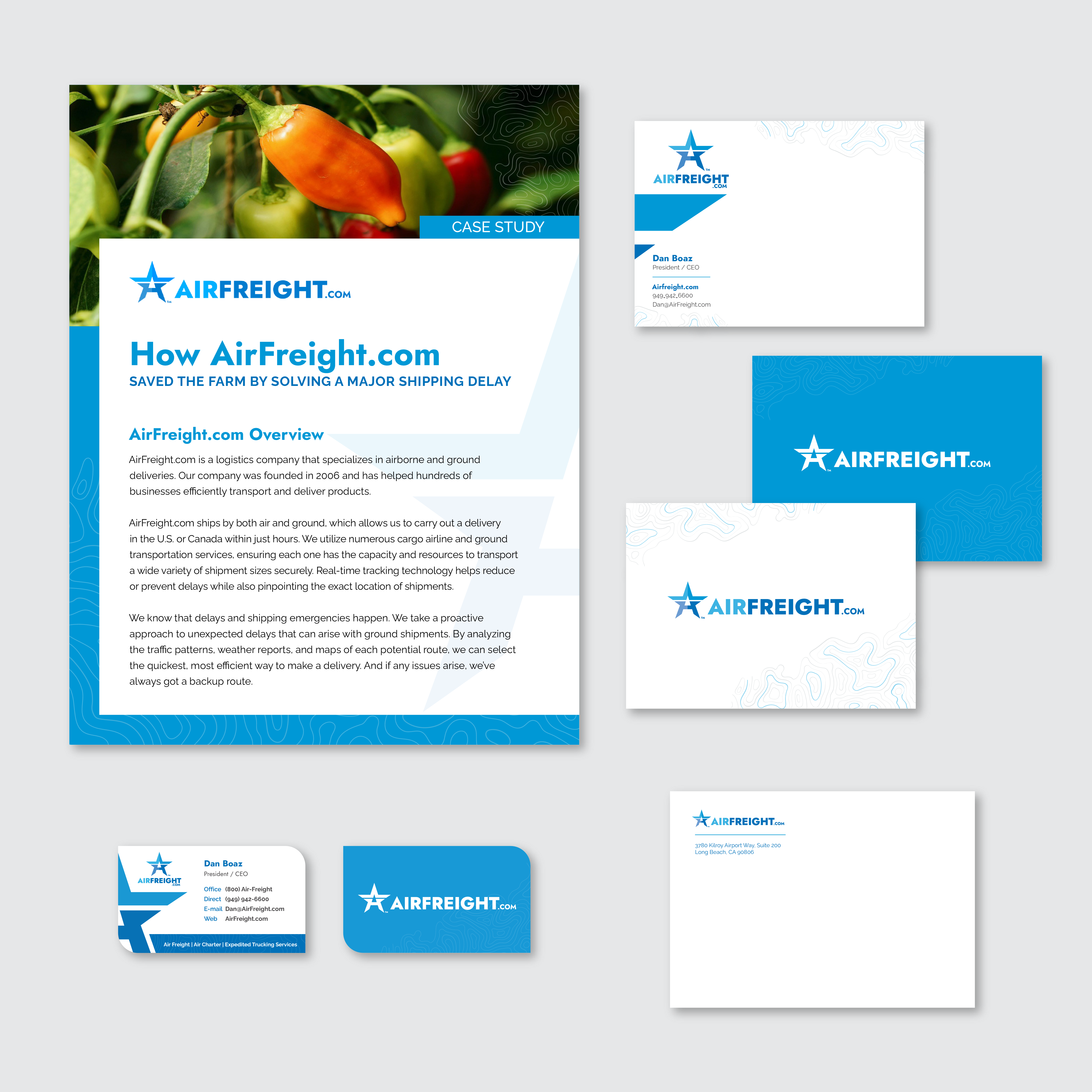 OUR SOLUTION
Developing a New Brand Architecture
SmartBug collaborated with Boaz to identify the company's rebranding goals. The design team developed several different logo ideas and a consistent brand architecture for its domains.
First, SmartBug focused on developing AirFreight.com's brand architecture. The design team walked AirFreight.com through the various brand architecture systems and built out the brand using the masterbrand approach after obtaining a clear understanding of the company's long-term goals. Then, the team helped AirFreight.com classify its various domains and sub-brands, establishing AirFreight.com as the parent company.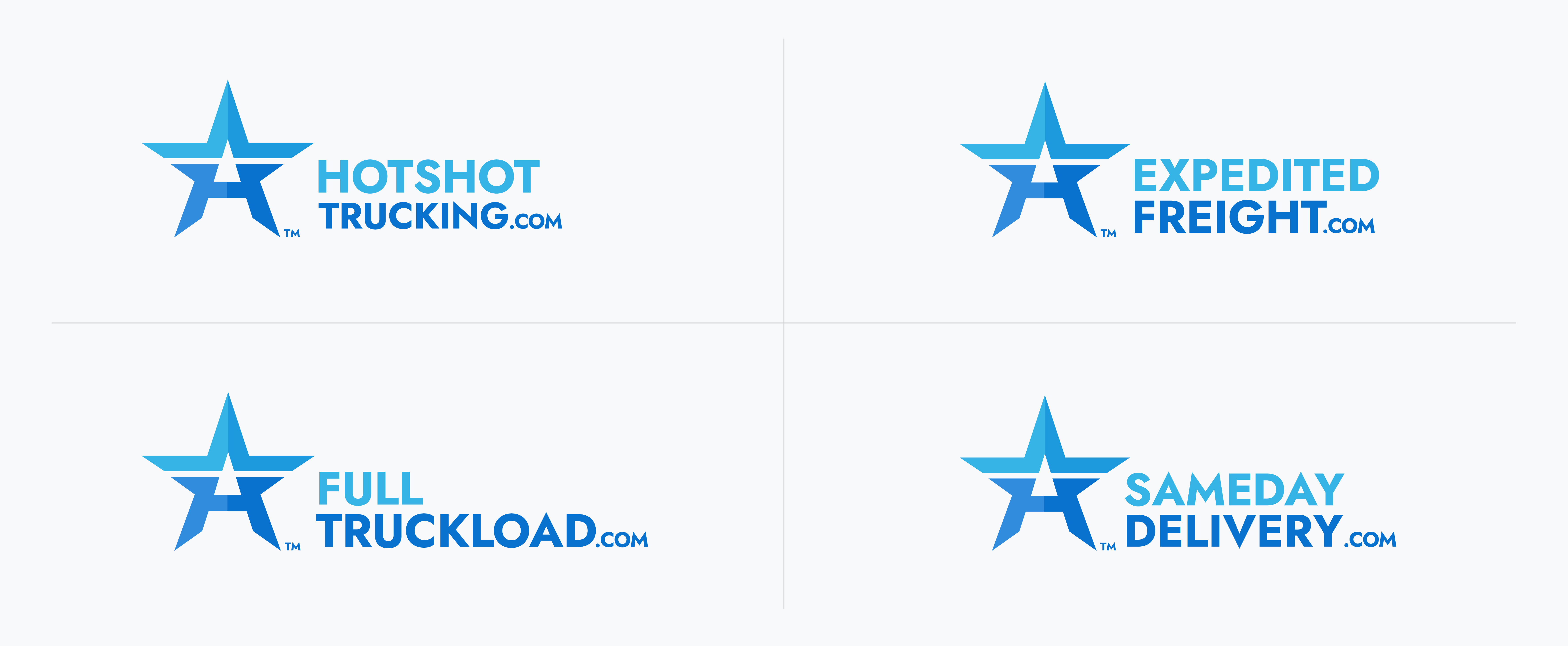 The team then implemented a star logo blended with the letter "A" to highlight brand unity across AirFreight.com's websites. SmartBug's design team also developed an expansive palette of blue shades. After discussing the color selection, SmartBug brightened the palette, which was exactly what AirFreight.com was looking for.
Website Development
Logo Development
Brand Architecture Development
Visual Branding Work
The Results
Brand Unity and More Streamlined Logo
With a new logo, brand architecture, and updated visual branding work, AirFreight.com has dramatically boosted its online presence and created a unified appearance across its many websites.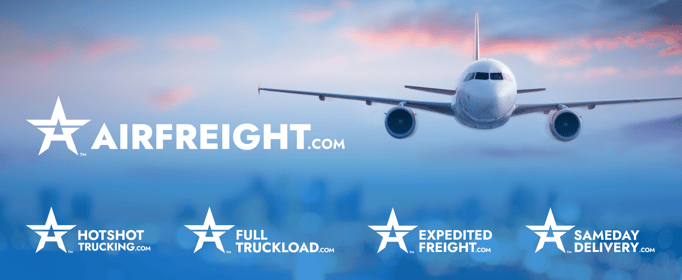 By helping AirFreight.com build out its brand architecture, logo, and visual branding, the SmartBug team has helped AirFreight.com establish itself as a leading business in the expedited freight and logistics industry.
See our full expertise in
See our full expertise in