If you're not overtly technical and are looking to do some website work—whether it's a migration, starting from scratch, or something in between—you might be feeling overwhelmed by the acronyms.
And that's OK! Because by the end of this post, you'll know the difference between CMS Hub, CMS, SEO, and a few others. Keep reading to be on your way to a better understanding.


What Is CMS?
CMS stands for content management system, which is a tool that makes it easy for people with little to no coding experience to create and publish web content.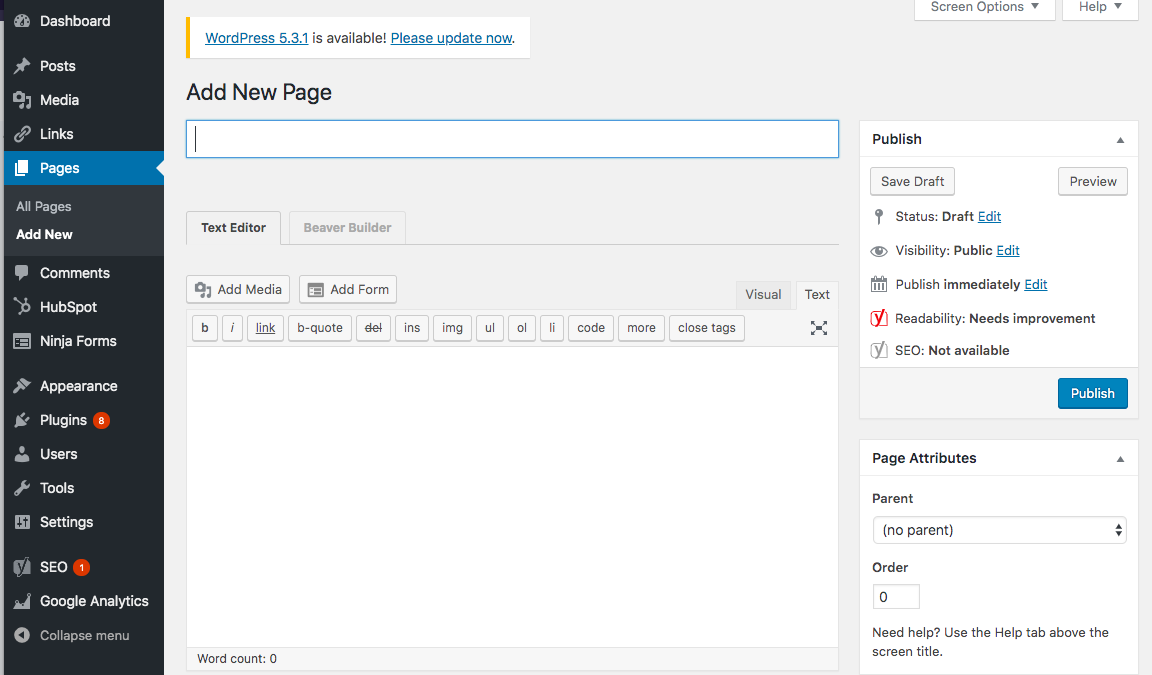 You've likely used one without even realizing it during your time as a marketer when uploading blog posts or website pages to platforms such as WordPress, Joomla, and Drupal—or even Shopify.
Typically, a CMS has an experience called a WYSIWYG (what you see is what you get), where you can lay out content and publish it fairly easily.
What Is HubSpot CMS Hub?
HubSpot's CMS (previously HubSpot COS) is called CMS Hub, which is a content management software that's flexible for marketers, powerful for developers, and gives your customers a personalized, secure experience.
The key difference between a CMS Hub and a traditional CMS is that HubSpot offers an all-in-one solution for marketing (including automation, email marketing, managing social media, and so on) as opposed to just a website tool.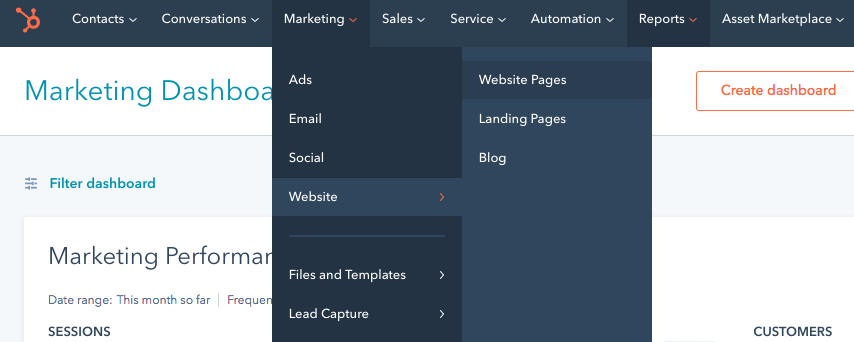 (Technically, you could just use the CMS Hub as a straightforward CMS if you really wanted to, but since HubSpot is set up to support your inbound marketing efforts, why would you choose to do that?)


Do I Need HubSpot If I Have WordPress?
WordPress started off as a blogging platform and has transformed into a CMS on which many websites are built today. It has thousands of reasonably priced themes and plugins to help a user create the website or blog of their dreams.
WordPress allows you to create a simple website quickly and without too much hassle, but if you want to expand on your marketing efforts—incorporating forms and landing pages, for example—you are going to need to find a plugin or third-party tool. (HubSpot will integrate with WordPress.)


More About HubSpot

CMS Hub
HubSpot goes above and beyond a typical CMS.
HubSpot's CMS Hub sits on top of your marketing database and allows you to serve up personalized experiences and content based on your visitors' location, past behavior on your site, and other factors.


Smart Content
When targeting personas, you can offer consideration content to Johnny, who is in the consideration stage, while Susie, who is a customer, might see a survey about her experience. As a marketer, this helps you create a more valuable experience for your audience. In today's age, if a user can't immediately find what is of use to them, they will quickly add to your bounce rate.


Website Designs
With HubSpot, you can easily create content and design your website—but that is just the beginning.
HubSpot's out-of-the-box website designs are responsive, equipped with SEO optimization reminders and a smart UI. This means the website will always be optimized, whether your user is on a tablet, mobile phone, or huge desktop computer, but you are able to seamlessly use forms, workflows, landing pages, emails, social media, and even sales tools.
Having all of these tools tied together under one platform allows you to take a holistic approach to your marketing.
This post was originally published in May 2018 and has been updated since.