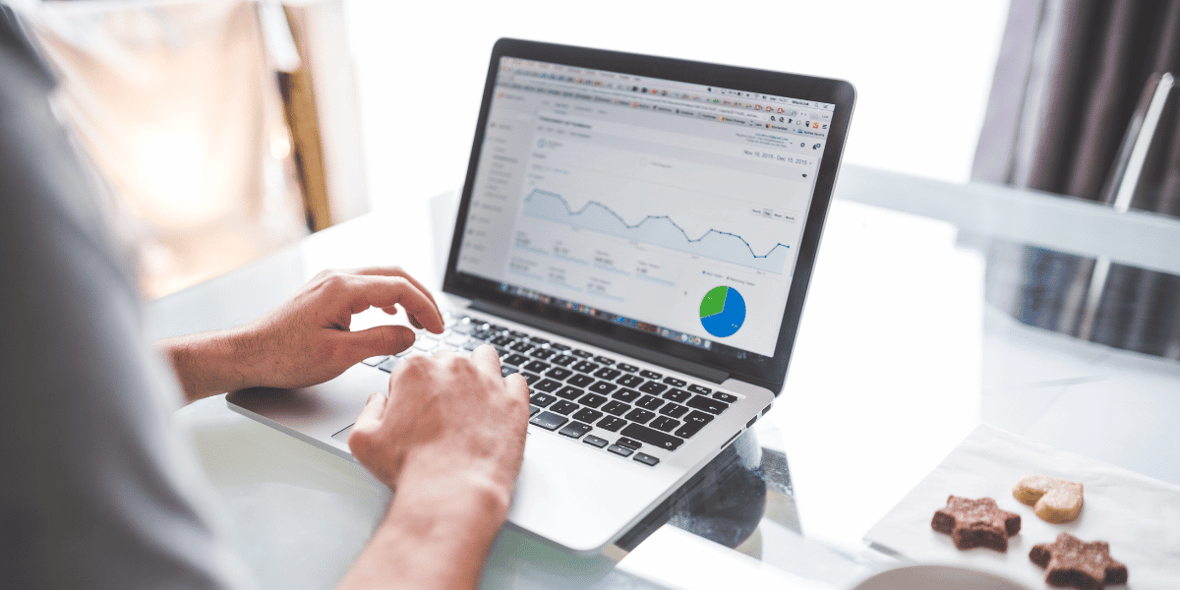 HubSpot SEO and CMS are two of the most popular tools used by businesses today.
SEO stands for search engine optimization, which is the process of optimizing webpages, content, and links to help businesses rank higher in search engine results pages (SERPs). CMS stands for content management system, a software application used for creating, managing, and publishing content on websites.
HubSpot provides a comprehensive suite of SEO and CMS tools to help businesses improve their online presence and search engine rankings. HubSpot's SEO tools help businesses better target their keywords, identify opportunities for link building, and optimize their on-page content for better search engine performance. The CMS platform allows businesses to create, publish, and manage content on their websites quickly and easily. Hence, these tools go hand in hand.
We covered HubSpot's SEO functionalities and CMS Hub's latest features in our recent SmartTake webinar. Our panel discussion featured Rachel Sheldon, Inbound Professor at HubSpot, Tony Strack, Director of Web Development at SmartBug Media, and Rob Bonham, Senior SEO Strategist at SmartBug Media. The three experts shared their SEO and HubSpot CMS knowledge in answers to four main questions.
What do you need to know when migrating from a different CMS, like WordPress, into HubSpot?
HubSpot's CMS is first and foremost marketing-focused. The platform streamlines efforts if you want to merge your website and your marketing efforts together.
"Think of it as an all-in-one solution," Strack explains, "because you do not need to rely on third-party plugins [like you do] if you're using a CMS like WordPress."
HubSpot provides SEO, forms, security, integrated analytics, and more to provide you with all the essentials you need to streamline your business processes. And in case you're looking for a feature that isn't there, HubSpot offers an extensive app marketplace to integrate with tools specific to your company's needs.
HubSpot may be a more expensive option than other CMS choices. However, the platform streamlines efforts for you such as:
For SaaS CMS, HubSpot offers the hosting SSL, takes care of the back-end maintenance and the updates that come with ongoing upkeep. The back-end maintenance can become really technical, which is why HubSpot takes care of this for you so you can focus on your marketing efforts instead.
HubSpot uses a drag-and-drop page builder. If you wanted to use a drag-and-drop feature in WordPress, you would need to leverage a plug-in like Divi or Elementor to create that experience for you. The drag-and-drop feature allows you to be less reliant on a developer because you can create your own templates, layouts, and sections. You can add or remove sections and modules and reorganize content however you want.
For SEO, it's important to remember that moving from one CMS to another can be complicated. You need to make sure you have all URLs and content exported before any move is made because you want all of it to be migrated over to HubSpot. If URL changes are being made, you'll also want to make a 301 redirect map in order for all the old URLs to point to the corresponding new ones. HubSpot makes it really easy to support those 301 redirects right there within the CMS. It's less technical moving over from one CMS to another.
What should you focus on if you're a beginner with HubSpot CMS and SEO?
If you're just getting started with HubSpot tools, it can be hard to know where to start! Here are a couple of our recommendations for beginners.
HubSpot Certifications
HubSpot offers a slew of educational courses and resources. Whether you are new to HubSpot or a current user, the HubSpot Academy offers free certifications that will help you stay on top of the newest features and ways to leverage the platform.
"For CMS Hub, I would definitely recommend taking the CMS for marketer certification, if you're a marketer, and the CMS for developer certification, if you're a developer," suggests Sheldon. "Those are two really great resources that cover the full scope of the CMS platform. In terms of SEO, if you're just starting out or you need a refresher on the basics of SEO, I'd highly recommend the SEO certification. Then if you want to take your learning to the next level with more intermediate or advanced SEO tactics, there's actually a brand-new SEO 2 certification, which covers more niche applications for those who have been doing SEO for a while."
HubSpot's Knowledge Base Center
HubSpot offers an extensive knowledge base center, where it answers a lot of commonly asked questions. Additionally, HubSpot has a really great community. There are community forums, where many HubSpot users ask questions and get answers from their peers and HubSpot experts. For those who join HubSpot, there are Slack channels for developers and SEO experts as a place to ask questions, get connected, and learn more about how to optimize these features in HubSpot.
"HubSpot has a Slack channel for developers and SEO-specific channel," says Strack. "You could join that community in Slack and use their search functionality to look through SEO questions to see if they've been answered already. And if not, ask your own question and hopefully get a response there."
What's the biggest benefit of using HubSpot's SEO tool versus other tools like Semrush, Google Search Console, or Google Analytics?
These tools work hand in hand.
HubSpot houses your overall content marketing strategy and provides built-in insights and suggestions into how to optimize your content to improve your SEO strategy. Within the last six months, HubSpot rolled out an SEO toolset that feeds data in from Google Search Console (after you set up that integration). It displays an easy, digestible format for marketers to view the main metrics at the top with additional features to dive deeper into the analytics. This is a great resource to view the metrics at a high level.
HubSpot's SEO tool also has a recommendation feature that suggests ways to improve your website broken down by the issue's priority level, what the issue is, who should be fixing the problem (developer or marketer), and what page the problem is found on. To help build your content marketing strategy, HubSpot offers the option to create topic clusters that allows you to map out content creation, build authority around specific keywords, and increase your SEO through internal linking strategies.
Note: This HubSpot SEO tool is offered for HubSpot Enterprise and Pro only.
Semrush offers you a platform for keyword research that helps you determine which keywords to rank for and which keywords your competitors are ranking on. Google Analytics and Google Search Console assess how traffic is coming into your site based on your content. HubSpot offers similar Google Analytics reports that you can view right there in your CMS. All four tools work together in conjunction to construct your marketing toolbox.
What are SmartBug's favorite features in HubSpot's free CMS?
HubSpot's free CMS offers a plethora of features to help you optimize your overall marketing strategy.

You receive free email, social media, landing pages, blog features, and additional marketing tools. With the free CRM, you have all of your customer data in the same place as your website. This empowers you to leverage all that information about your customers through your marketing activities and use it to inform your content strategy—and have it interconnected all in one platform.
Some of our favorite features in HubSpot's free CMS include:
The drag-and-drop editor, free hosting, and SSL.
Simplified integrated website analytics.
24/7 security and monitoring, so you don't have to worry about getting hacked.
Performance enhancement suggestions including but not limited to image compression and optimization, JavaScript and CSS modification, and browser and server caching. HubSpot offers a CDN and content delivery network, so you're getting content fast depending on your location. These features help improve your core web vitals and your page performance in the overall user experience, which is going to help you rank higher against your competitors.
HubSpot's optimized panel, where you receive the majority of SEO value on the free version. It assesses your on-page elements of published content and tells you what needs to be fixed and how to fix it. The tool will address things like title tags, meta descriptions, headings, and internal linking. This is a huge time saver, especially if you are relatively new to SEO.
Bonham notes that to emulate the level of functionality that comes with HubSpot, you would need to add numerous plug-ins to WordPress—and that doing so can actually slow down the performance of your site.
Get more HubSpot insider info.
HubSpot provides a comprehensive suite of SEO and CMS tools that can help businesses of any size improve their search engine rankings and create a better online presence. By combining their SEO and CMS tools with their other digital marketing tools, businesses can gain a powerful advantage in the online marketplace.

If you are interested in learning more about HubSpot and the services it offers, join our monthly webinar series, SmartTake: What's New in HubSpot.

About the author
Brooke Master was formerly the Content Marketing Coordinator at SmartBug Media. Brooke played a key part in executing multi-channel campaigns and programs at scale to increase inbound customer acquisition and engagement, and grow pipeline generation. Her passion as a woman in business is not only in marketing avenues but also for ministries and churches worldwide. Read more articles by Brooke Master.
Subscribe to get our new blogs delivered right to your inbox
Other insights you might like