Checklist
HubSpot Implementation Checklist
Use our implementation checklist to create a plan, perform a migration, and monitor your progress to ensure you're harnessing all that HubSpot offers.
Download Now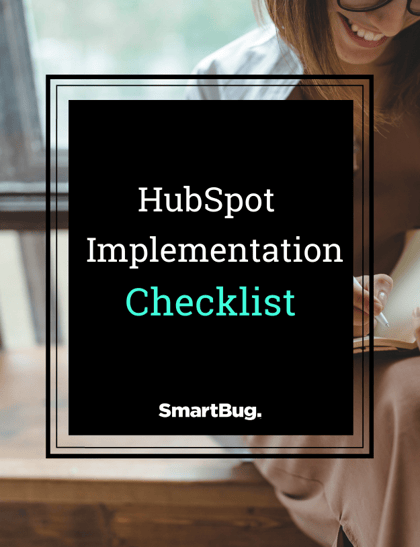 This checklist will help you understand the complexity of a migration from one solution into HubSpot and will help drive the strategy, timelines, and methods to ensure the process is smooth and seamless.
It will also help you understand how much time you need to implement HubSpot from scratch and who should be involved.
This checklist will give you:
Time estimates per task
Resources needed to implement each task
An idea of who should be involved
SmartBug's pro tips and tricks
The scalability and simple, yet powerful, automation functions are a few of the (many) reasons companies choose HubSpot. This checklist will ensure your HubSpot implementation process runs smoothly and seamlessly.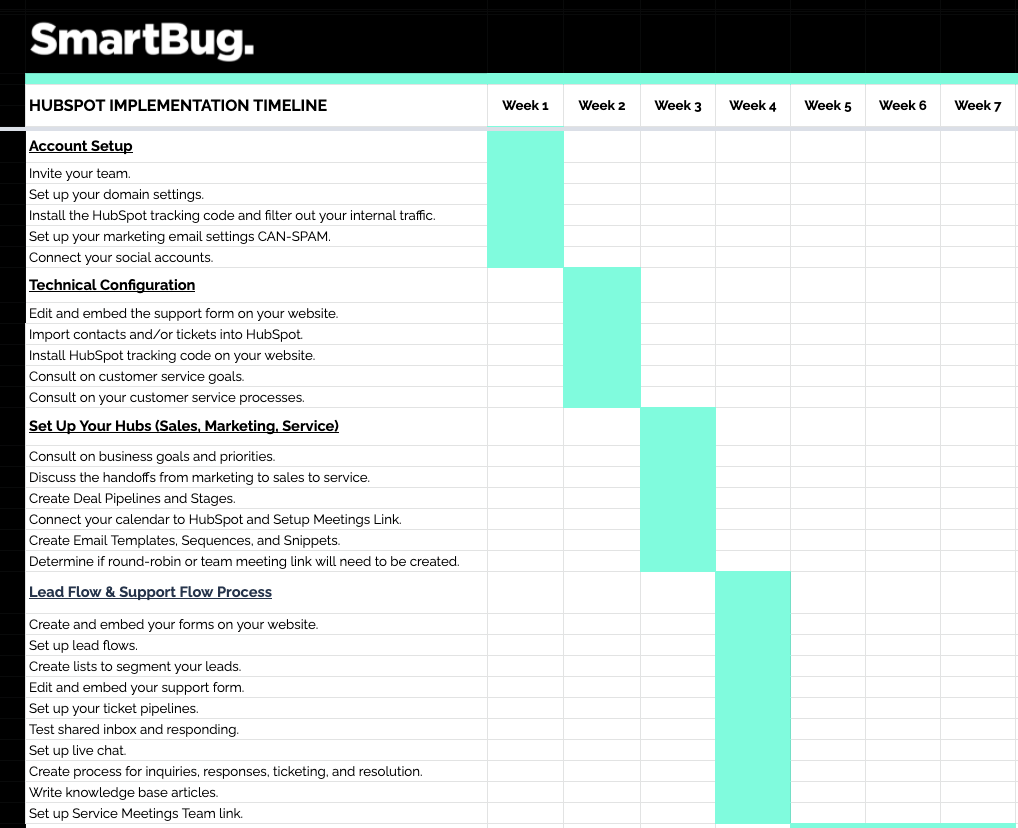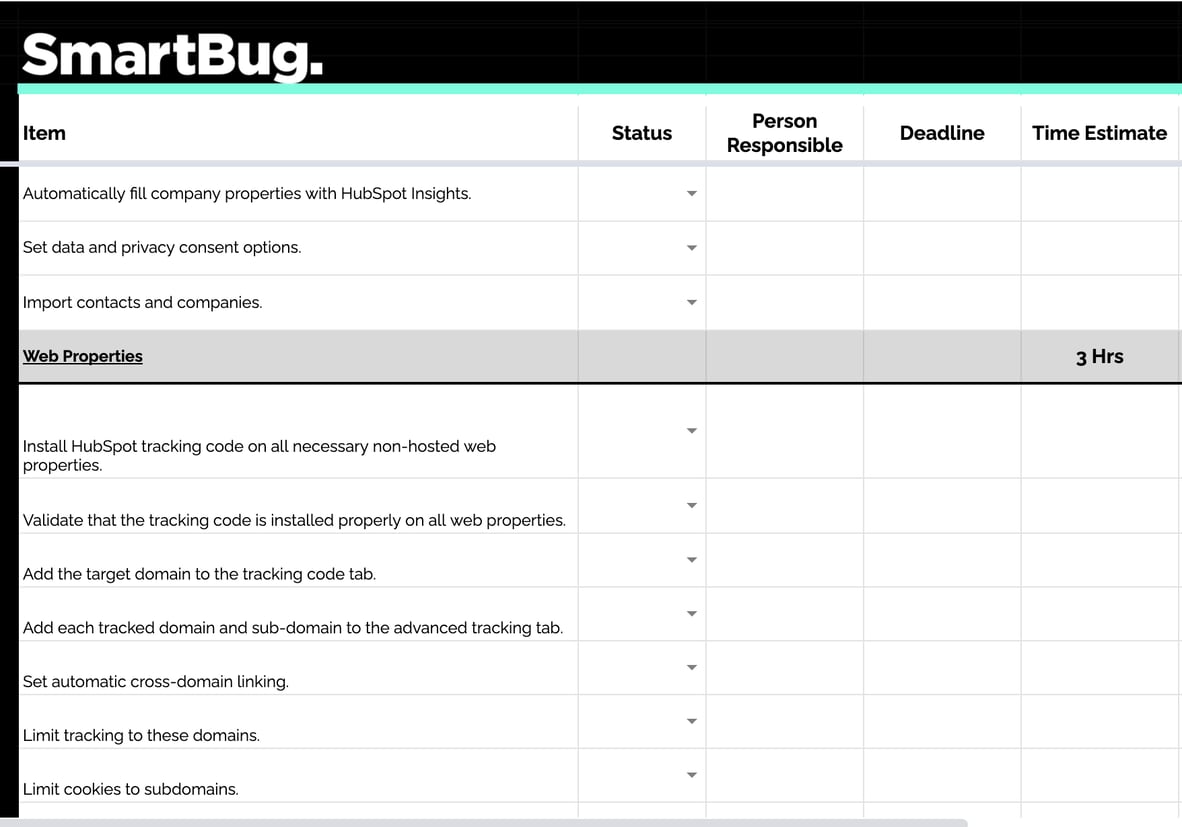 Our HubSpot Implementation Checklist will allow you to:
Determine the time you'll spend on the migration
Understand who should be involved in the process
Master what it takes to make a successful implementation
What is a HubSpot implementation checklist?
A HubSpot implementation checklist is a free guide for businesses to implement HubSpot into their processes. This guide provides an implementation timeline, action items for implementing HubSpot Marketing and Sales Hub, and resources to assist in the process.
How to implement HubSpot?
Step 1: Download SmartBug's HubSpot Implementation Checklist
Step 2: Read through the instructions.
Step 3: Make a copy of the template.
Step 4: Share with your team and follow the implementation steps.
What is the HubSpot implementation timeline?
The timeline for HubSpot implementation is dependent on each company. This template provides specific weeks and time estimates for the implementation process.
What is the cost for HubSpot implementation?
Is SmartBug a HubSpot implementation partner?
Yes. SmartBug has been providing HubSpot implementation services since 2008. We are HubSpot's top elite partner. As certified experts, we can set up your HubSpot platform and migrate data from your existing systems, so you have all the tools you need to convert leads in one place.
Can HubSpot integrate with Salesforce?
Yes. Integrating HubSpot and Salesforce can help you receive superior lead intelligence and revenue reporting. If you are interested in learning more, reach out; we are experts in integrating HubSpot with Salesforce.
How will you use my personal information?
We may use or disclose the personal information we collect for one or more of the following business purposes: To provide you with information, products or services that you request from us. To provide you with email alerts, event registrations and other notices concerning our products or services, or events or news, that may be of interest to you. To carry out our obligations and enforce our rights arising from any contracts entered into between you and us, including for billing and collections. To carry out our obligations and enforce our rights arising from any contracts entered into with our clients. To improve our website and present its contents to you. For testing, research, analysis and product development. As necessary or appropriate to protect the rights, property or safety of us, our clients or others. To respond to law enforcement requests and as required by applicable law, court order, or governmental regulations. As described to you when collecting your personal information or as otherwise set forth in the CCPA.
We will not collect additional categories of personal information or use the personal information we collected for materially different, unrelated, or incompatible purposes without providing you notice.
Fill out the form below to receive your copy.