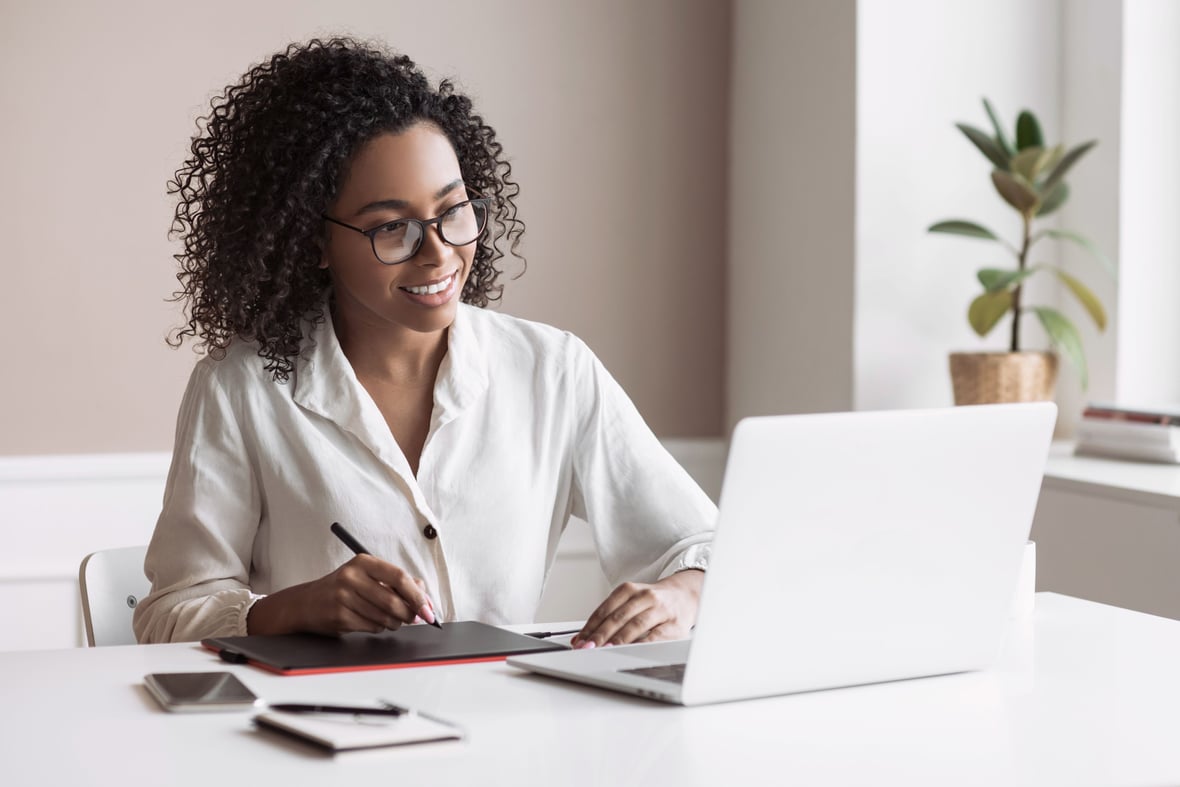 What Marketers Need to Know About Low-Code Websites
September 3, 2021
---
By Mark Ryba
Low-code websites have skyrocketed in popularity in the last few years. And low-code tools are opening new opportunities for marketers to take control of their websites and connect with more leads.
However, before you grab the first low-code platform available, it's wise to take a minute to dig into the pros and cons of this technology. There are critical advantages and disadvantages to pure low-code websites, as well as ways to pick out the best low-code solutions to propel your marketing goals.
What are low-code websites?
Low-code websites are websites built on platforms with baked-in features that let you design a website even if you don't have extensive coding skills. Ultimately, they allow marketers or content managers with design skills to create and update websites without having to rely heavily on developers.
And low-code popularity has catapulted in recent years. According to Gartner, the market for low-code development technologies is expected to jump by 23 percent in 2021 alone. That same report predicts low-code application platforms (LCAPs) to be the biggest revenue driver within the low-code space.
Still, that doesn't mean low-code tools are all created equally. Before you rush to use a low-code website, it's worth examining the advantages and limitations of low-code.


What are the marketing advantages of low-code websites?
Why are so many marketers snatching up low-code websites and low-code tools? Here are a few of the biggest benefits of low-code tools for marketers:
Lower Up-Front Costs
Especially for startups and lean organizations, it's not always feasible to have a full-time in-house development team on the payroll. At the same time, you may not want to bring in a development contractor if you aren't updating your website regularly. In these instances, you can save money and time by using a low-code website.
More Freedom
Low-code gives you the freedom as a marketer to create a website and translate a design onto a website when you have limited coding resources.
Access to Quick Fixes
Websites that feature low-code tools let you make tweaks to your site with less reliance on developers. For instance, if you have limited coding skills but want to make changes to your site, HubSpot's drag-and-drop editor makes it easy for you to enact your vision on your own without having to call on developers for help.


What are the limitations to low-code websites?
Despite their popularity, low-code websites do have limitations. Here are a few things to consider if you're thinking about jumping into a low-code solution:
Low-Code Templates Can Tie Your Hands
Simple low-code websites can be great if you don't have an in-depth inbound marketing strategy. But what if you want to create dynamic content, add custom touches, or build in-depth features such as calculators? In those instances, if you're relying on simple templates alone, you could be handcuffing your team.
Beware of Migration
Remember how I said it's possible to save money by using low-code options? Those savings can be completely wiped out if you end up needing to migrate a purely low-code site to a more dynamic site. This is a common problem I see when startups end up scaling. In these instances, marketers are much better off choosing a more scalable platform, such as HubSpot, instead of a purely low-code site that only lets you choose from pre-set web templates.
Low-Code Doesn't Mean No Code
Just because sites are labeled "low-code" doesn't mean you'll never need to implement any code. This is another reason I suggest considering platforms that offer both coding and low-code options.
For instance, HubSpot offers low-code options, such as HubSpot default themes, that are built by developers. These themes also let you add snippets of code if you want to put a custom spin on your low-code design. If you want to add breakpoints to your theme, you can drop in this HubSpot code into your themes.json file:
Take these steps before picking up a low-code website.
Although low-code websites may be alluring, marketers need to keep a few things in mind before landing on that perfect platform. Here are a few tips I have for any marketer who's eyeing low-code websites:
Consider Your Inbound Marketing Strategy
Ask yourself, "Will I be using this site to create custom content?" If so, you may want to lean towards a platform that includes low-code features as well as options for more custom solutions.
Think About the Future
I've seen shortsightedness wreck a marketer's website plans time and time again when it comes time to scale. Before landing on a platform, make sure it is built to grow with your company, alongside your needs.
Prepare for Integrations
Integration may not seem important now, but at some point integration is sure to be a critical factor in the future, whether it's to add new capabilities or simply slim down your tech stack. If you're considering a low-code site that won't migrate to an inbound-focused platform, you may run into a nightmare later on.
The bottom line?
You'll save big headaches and money by picking out a web platform that integrates easily with other tools.


Uncover which website platform is best for you.
Low-code websites and low-code tools are growing in popularity. But before you rush to pick up any platform, it's critical that you make sure it fits into your broader inbound marketing strategy first—and that requires a deep dive into your marketing team's needs and reporting capabilities.
Wondering where to start?
Get a handle on your marketing team's best course of action by taking our HubSpot Attribution Reporting Readiness Assessment now.

About the author
Mark Ryba was formerly a Senior Developer at SmartBug who is passionate about creating incredible online experiences. When not experimenting with the latest front-end JavaScript frameworks, pushing CSS to new limits, or creating custom full-stack application solutions, you'll find him with a camera in his hand, welding in the garage, or practicing to be the next World Champion of Darts. Read more articles by Mark Ryba.
Subscribe to get our new blogs delivered right to your inbox
Other insights you might like