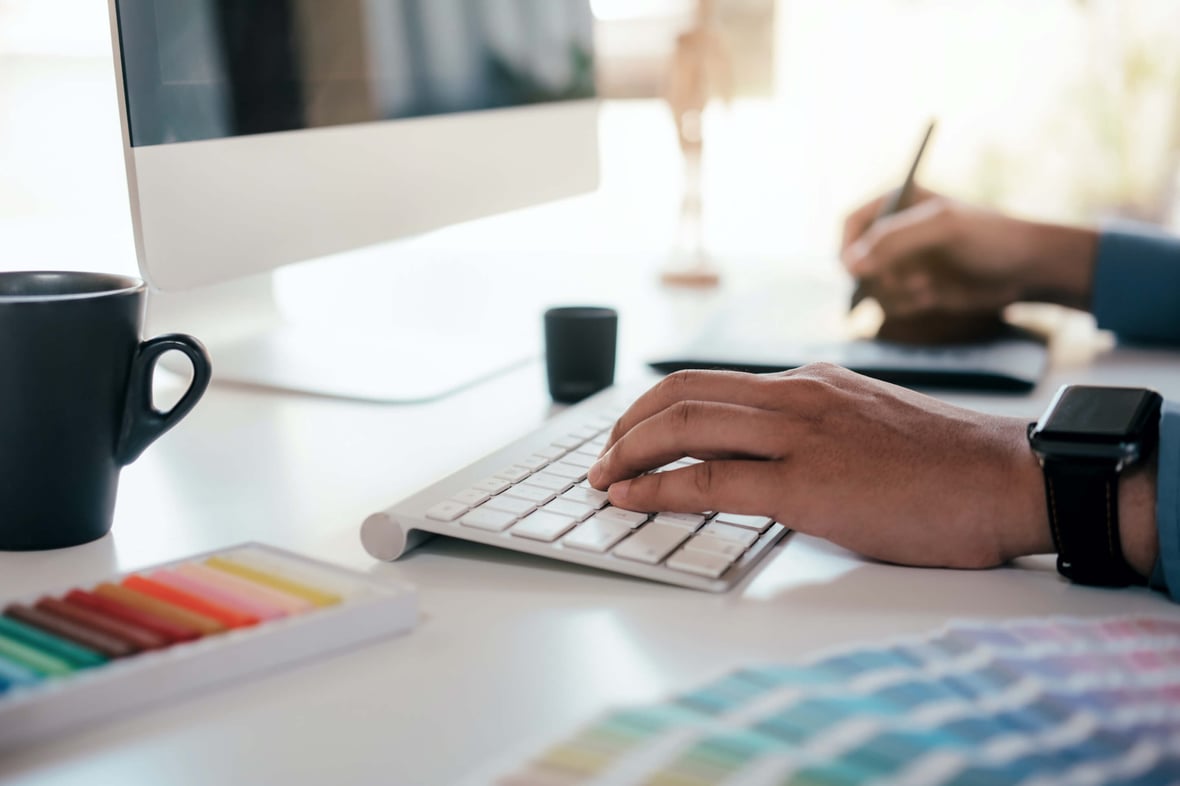 Website Redesign: The Anatomy of a Great Homepage
February 6, 2020
---
In your home, chances are there are several points people could enter your house from—front doors, back doors, garage doors, windows, and so on—however, your guests probably enter your home from one point more times than all of the others combined.
That's how the homepage of your website works, as well—there are several entry points and pages on your website, but more times than not, users find your homepage first.
That's why on a typical website, the homepage has the most traffic and links pointing to it. That's because your homepage is the oldest URL on your website, your homepage typically has the most direct visits, and homepages are the most advertised URL for online and offline marketing channels.
In this blog post, we'll dive a little deeper on how (and why) to keep your homepage updated and optimized.


The Purpose of Optimizing Your Homepage
Overall, the purpose of your website is to market your products or services and turn website visitors into leads and, eventually, customers—and your homepage is no different. It should be easy to navigate, easy to understand, and offers your personas information on what they are searching for.
In essence, your homepage should answer the question, "Can I help you find what you're looking for?" You want to help the visitor get from your homepage to page two, because then, they've expressed what they are interested in knowing more about.

Before Your Start Designing, Remember...
Clearly define goals and strategies for what you want your homepage to accomplish for your company first. These goals could include defining what your website is about and what you want the action step to be for users that visit your homepage.
Be sure to associate numbers with your goals. For example, you may want to have a 45 percent click-through rate on your top-of-the-funnel call to action with a 25 percent conversion rate on the associated landing page. Without clearly defined strategies and goals, your homepage can become a jumbled mess that users bounce from quickly.
As you design your website, remember that most conversions start with the homepage. First impressions are typically made within in seconds—that's how long you have to catch a visitor's eye with a captivating headline and call to action. If you aren't able to grab users' attention within a small time frame, chances are they'll leave.
You should also recognize that most users who initially visit your website are not ready to buy, which correlates with our previous point of strategy: Have a plan to move users down the funnel, starting with your homepage.


Homepage Best Practices

1. State Your Value Proposition
What is this product or service?
When I'm on this website, where should I go first?
Does the website help solve any problems for me?
Why should I choose this product/service over any others to solve my problems?
2. Persona-Focused Design and Copy
Cater to the audience you are trying to attract:
Define your persona's pain points
Offer solutions
Adjust the content of your website to be more personalized and relevant
3. Navigation
Navigation is the most essential aspect. When visitors land on your website, they will often head to the navigation first to find what they need. Here are some tips to keep in mind.
User-friendly
Limit the number of top-level navigation items
Keep dropdown menus to one level
4. Calls to Action
Help move website visitors down the funnel in their buying process with the following CTAs:
Awareness CTAs: These calls to action should link to a landing page offering a piece of content that helps your website visitor gain more information on a certain topic.
Consideration CTAs: These CTAs generally link to pieces of content that help solve problems that your website visitors have already defined.
Decision CTAs: Decision CTAs link to something such as demo or a free trial of a product or service.
CTA placement is also important on your homepage. Your primary CTA should be "above the fold." This just means that your homepage visitors should be able to see the CTA without scrolling down the page.


5. Link to Popular Content
Build trust and credibility with your visitors by linking to popular content on your homepage. This will also improve the amount of interaction between website pages.


6. Colors
Pick two to four colors for your website and marketing materials and not deviate from those. A simple, elegant color scheme goes a long way. in your homepage design.


7. Responsive
A website that is designed to adapt to whatever device a visitor is using allows for easy reading and scrolling without constantly adjusting your screen.


Examples of Great Homepages
Need a little inspiration for your homepage? Check out these examples.
This post was originally published in 2015 and has been updated since.

About the author
Amanda Singleton was formerly a Senior Designer at SmartBug Media. With over 8+ years experience in the field, she has an innate sense for clean design and is a strong advocate for the user. Read more articles by Amanda Singleton.
Subscribe to get our new blogs delivered right to your inbox
Other insights you might like