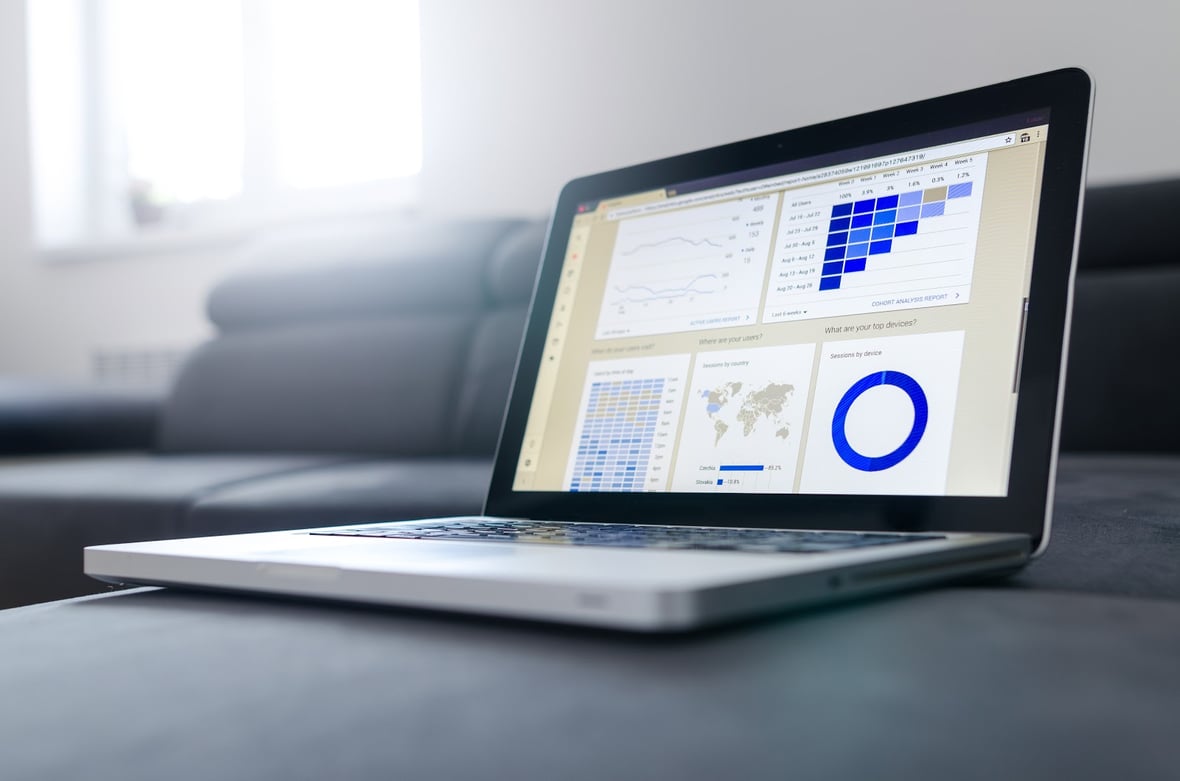 Tech-Fueled Marketing Tactics to Utilize in 2020
December 26, 2019
---
There's a classic phrase about good marketing being both an art and a science, and although this idea has been rephrased, reused, and repeated for years, it's never been more true than it is today.

One of the most exciting parts of marketing is that, although fundamentals like this one don't change much, virtually everything else does. New marketing channels emerge, customer buying preferences shift, and perhaps most importantly, emerging technologies give way to streamlined processes, elevated customer experiences, and fresh takes on marketing principles and practices.
Technology influences almost every aspect of today's businesses, and marketing is certainly no exception. In fact, a recent survey by Chief Marketer revealed that more than half of marketers plan to increase their budgets for marketing technology in 2020.
With 2020 right around the corner, consider using one of these tech-centric tactics to fuel your marketing strategy:


Incorporate Tools Equipped with Automation
Across the board, today's businesses are seeking to embrace more digitized tools, processes, and practices in the hopes of helping their employees become as productive and efficient as possible. One tool facilitating this change is automation, which, as Neil Patel describes it, is "the process of using software and technology to optimize, automate, and measure repetitive online tasks."
For marketing teams in particular, automation creates a major opportunity to improve campaign management, acquire more customers, and measure performance. Above all else, today's marketers identify automation's ability to optimize productivity as the top benefit to using it in a marketing strategy.
Email automation is one of the most tried-and-true uses of marketing automation—and it's certainly not one to be forgotten. Email marketing drives $44 for every $1 spent, which is an astounding 4,400 percent ROI, making it one of the most effective options available for today's marketing teams.
Email marketing campaigns today must be timely, personalized, and hyper-relevant to the reader. That said, although email marketing offers a major ROI, customizing emails individually isn't time-efficient, especially if you have hundreds, thousands, or even more contacts.
This is where automation plays an important role. Marketing automation tools allow marketing teams to send customized emails at scale, while still maintaining an efficient workflow. Integrating greater levels of automation into your email marketing strategy both maximizes efficiency and ROI.

Use Big Data to Drive Decision-Making
Today's leading marketers know that data-driven insights are marketing gold. Gone is the old approach of working off assumptions or gut feelings. Today, marketers are beginning to recognize the importance of relying on sound customer data. However, less than 40 percent of marketers actually use this consumer research to drive decisions, according to a 2018 study from Google.
Big data is a critical component of data-driven marketing strategies and the decisions that guide them. It refers to the enormous, rapidly expanding, varied, and often unstructured sets of digitized data that are created on a daily basis. Today's advances in data storage and analytics have made it easier for businesses to capture, store, and assess many types of data, including photos, videos, audio recordings, and written text.
Big data enables marketing teams to take information from a number of different sources and analyze it to drive smart decision-making. Decisions supported by massive amounts of data empower businesses to anticipate needs, mitigate risk, and deliver more relevant products and personalized services. By analyzing big data, marketers also glean a treasure trove of useful insights that can be used to tailor campaigns and drive personalized experiences, a quality that's highly valued and sought after by today's consumers.


Migrate to the Cloud
The cloud and cloud-based products and services offer a wide range of benefits for today's marketing teams, which is why the average enterprise uses 91 different marketing cloud services. From communication tools like Skype and Slack to document sharing and storage tools like Dropbox and Google Drive, many of today's most helpful business resources utilize the cloud to provide their unique functions.
Many marketing-specific cloud platforms bolster marketing strategy by enabling social listening, a process through which marketers gather information about client sentiment from niche communities. They can identify common threads or trends in sentiment for a particular brand, product, or corporation. From there, marketers can better understand the value perceived by their target communities and tailor marketing campaigns to match.
With all the social platforms available at the fingertips of today's consumers, searching for related text and identifying patterns would take a huge amount of time. Utilizing the cloud to gather this information has enabled marketers to plan campaigns more quickly and centralize the results into one singular hub.
That said, a marketing strategy is only as great as the people behind it, which is where the cloud can also play an important role. A cloud-based enterprise resource planning (ERP) system can be a useful tool to boost business collaboration and communication.
Because most ERP systems use the cloud, they can be updated by all members of the organization and offer real-time data. Such data sharing cuts down communication time across departments and quickens the pace of day-to-day operations, while ensuring employees have access to the data they need when they need it. However, be wary of some solutions, like Infor ERP products, that are at various states of cloud readiness and may make collaboration more complex.
As marketing teams begin to prepare their 2020 strategies, they should consider the tech-fueled tactics. With technology expected to continuously impact business endeavors, getting ahead of the marketing technology curve could prove to be a powerful way to kick-start the new year.

About the author
Jennifer Shore was formerly the Director of Marketing of SmartBug and a Seattle-based writer who has received numerous awards for her work. In her role at SmartBug, she is responsible for the development, execution, and optimization of the high-growth lead funnel, nurturing, and customer acquisition. Read more articles by Jennifer Shore.
Subscribe to get our new blogs delivered right to your inbox
Other insights you might like