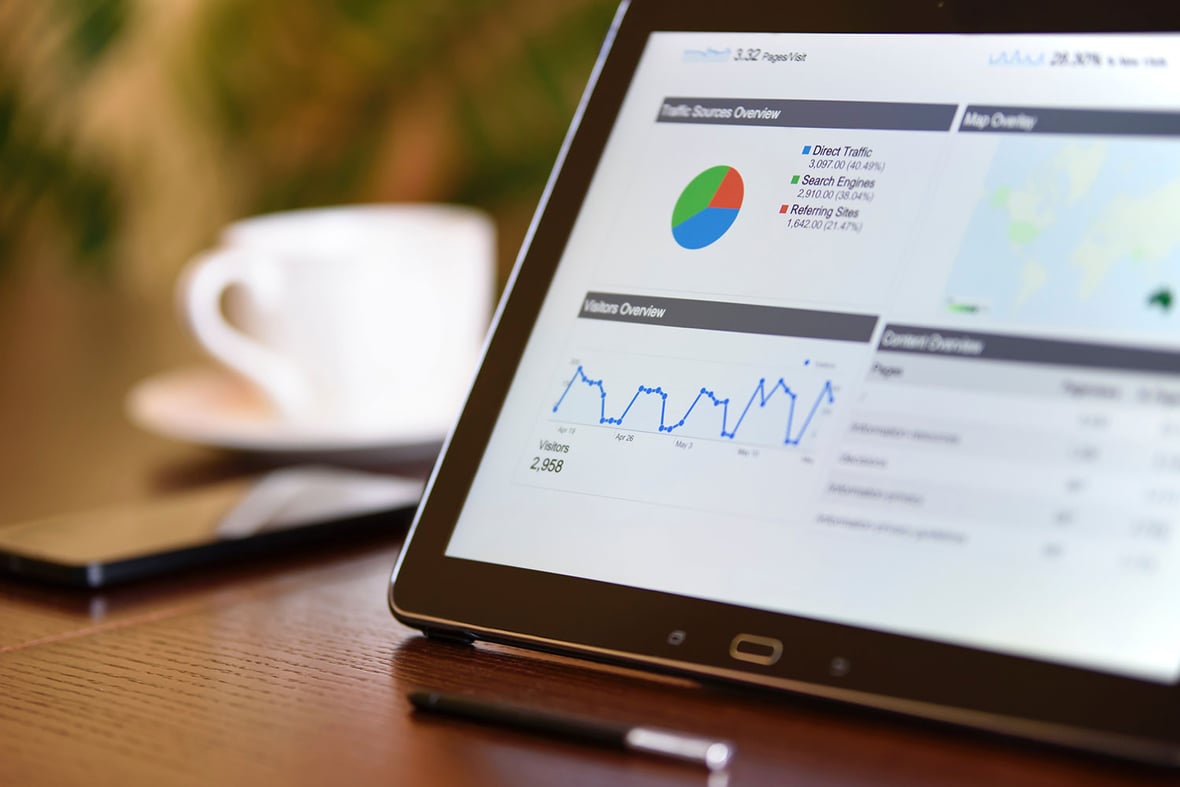 3 Marketing Automation Tools That Cut the Noise and Signal Performance
October 30, 2019
---
The digital marketing world is an often crowded space, and today, there are more than enough tools and solutions out there to choose from. Whether you're a small mom-and-pop shop, a new startup looking to take over an untapped market, or a seasoned marketing pro, it can be overwhelming to find the best tools out there.
But what's a better use of your time: Selecting the right tool that can help optimize and improve your performance? Or spending hours on end tracking down information, manually sending out emails, and following up with leads?
We'll take a look at some of the top digital marketing tools out there today and key features they include. But first, it's important to consider your overall marketing goals. You may just be looking for an automation solution to help follow up after an event or your needs might require in-depth lead nurturing campaigns with complex integrations. Regardless, one overarching goal all marketers can benefit from achieving is finding ways to improve overall performance.
Let's get started!


A Look into the "Big Three" of Marketing Automation Tools
HubSpot, Marketo, and Pardot (in no particular order) are three of the main providers in the marketing automation world. They each provide a variety of solutions and key features that can be helpful in implementing an effective inbound marketing strategy.


HubSpot

Marketo

Pardot

Tagline/Value Proposition

The #1 Inbound Marketing Platform

Best-In Class Marketing Automation Software

No-Hassle Marketing Automation

Customers

64,800+

5,000+

2,000+

Target Market

Small & midsize business (SMB) and enterprises

SMBs and enterprises

Previously focused on SMBs, but moving up market with Salesforce

Core Focus

All-in-one inbound marketing software platform

Strong emphasis on email marketing, SEO, and lead management tools

Email marketing and lead management

Proof Points

Companies that automate lead management see a 10% or greater increase in revenue in 6-9 months.

(Source: Gartner via HubSpot)

Sales agents spend 22% more time selling when marketing automation is deployed.

(Source: Marketo)

Companies that excel at lead nurturing generate 50% more sales-ready leads at 33% lower cost.

(Source: Pardot)
Now that you have an idea of who the "Big Three" are in the digital marketing and automation world, we'll break down the benefits they each provide in a few important areas that can help your overall marketing performance:
Email Marketing
Email marketing is one of the foundational elements of a successful digital marketing strategy and where automation can really shine.
Implementing automation into your email campaigns can help eliminate a lot of the typical manual work. Looking to track which leads engaged with specific pieces of content and customize follow-ups to them with the touch of a button? Well, it's not quite that simple, but these platforms can sure make it easier!


Key Features
HubSpot

Marketo

Pardot

Features

Offers integrated email tools with in-depth analytics
You can not only preview, but also test emails on several different platforms
Segment criteria and automatically remove duplicate entries from your lists
Ability to tailor content based on recipients' interests and behaviors using Smart Content

Reputation for the most sophisticated email marketing platform
The sky's the limit! And by that we mean, there's no limit to the number of emails that can be sent
Provides an easy-to-use, drag-and-drop interface
Generate segments of one at scale with rich profiles

Out-of-the-box templates are included along with the ability to create your own branded templates with a simplified editor
Dynamic content functionality and list segmentation
Robust email analytics
Deliverability optimization with SPAM analysis, automated CAN-SPAM compliance and email testing




Lead Nurturing
When a lead comes to your site and expresses their interest by downloading a content offer, they are signaling that they want to learn more. It's your job as a successful marketer to make sure that happens, because if not nurtured properly, they can often lose interest in you, or worse, look to your competitors for insight.
Each platform offers unique capabilities for lead nurturing so it's important to look at your overall performance goals and align with what best suits your needs.


Key Features
HubSpot

Marketo

Pardot

Features

Branching logic with workflows that are list- or goal-based, giving you the ability to score leads
Create lists from specific criteria, and personalize content
Extends into social and dynamic content, following your lead at every stage and channel

Anonymous real-time personalization capabilities (at an added cost)
Native engagement program functionality to easily create drip campaigns
Built-in communication limits to prevent over-emailing

Simple drag-and-drop process associated with drip campaigns (branching logic)
Offers lead & grade score options
Social Media
Let's face it. It's 2019, and whether you like it or not, social media is here to stay. These features make it simple for you to utilize social platforms to your benefit and play an important role in keeping you top of mind with your current customers.
Some are more advanced than others, but each tool offers benefits to help your social performance and overall strategy.


Key Features
HubSpot

Marketo

Pardot

Features

Schedule, publish, and monitor with customized feeds based on proprietary intelligence
Analytics that shows the ROI against other channels

Can post to Facebook pages, and Facebook social login button offered
Social login option for forms
Social sharing widget available for landing pages

Schedule-ahead publishing feature
Analytics for individual messages (likes, comments, clicks, unique clicks)
Social insight tool can collect data from various social channels
But Isn't There More?
Yes, indeed! Find out more about the great capabilities and features that each platform can provide by checking out our free download, The Ultimate Marketing Automation Smackdown. We expand upon and explore eight additional core features that each platform provides to help you select which is best for your company.
About the author
Brittany Fleck is an Inbound Marketing Senior Specialist based out of Kihei, HI. She started her career as a graphic designer and segued into creating marketing strategies for a B2B financial services company for many years. Read more articles by Brittany Fleck.
Subscribe to get our new blogs delivered right to your inbox
Other insights you might like