By Matt Farber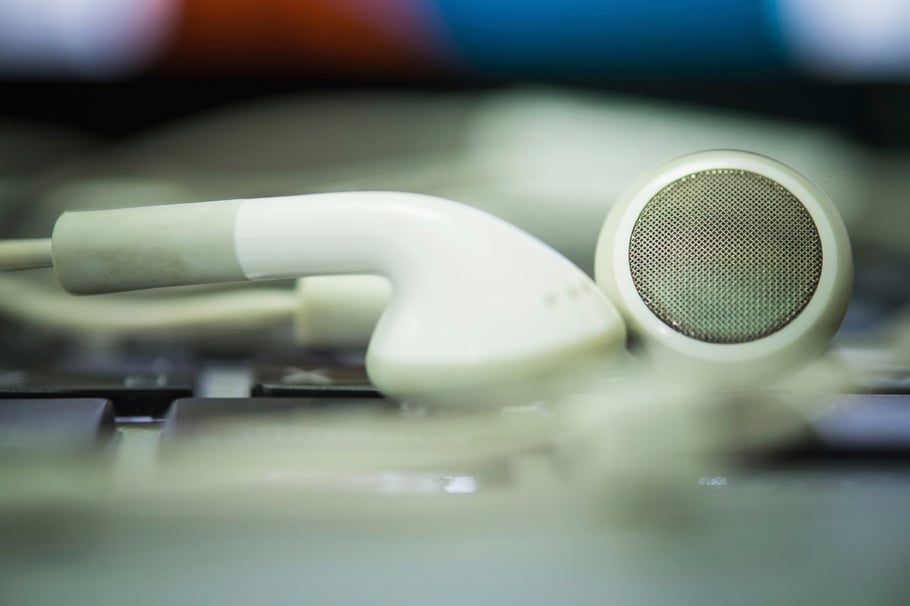 Optimizing productivity is something most people typically try to accomplish as it usually means finishing tasks sooner rather than later and being able to get ahead of work. I know for myself whenever I need to buckle down and pump out a handful of items on my to-do list I'll switch my phone to silent mode, change my status to busy, and put on some tunes.
I've been a big fan of music ever since I was in the womb. My dad played in multiple bands before and during my childhood ranging anywhere from rock n' roll to country. Both of those genres did have and continue to be a big part of my music taste and lifestyle. Music on my play list ranges from old to new, I wanted to share some tunes that get my motor running and keep it going during those hours of optimizing productivity.
Eric Clapton: Lay Down Sally
I first heard this song a long time ago probably when I was driving in the pick-up truck with my dad on the farm. It was covered by Asleep at the Wheel on a record titled "Ride with Bob." I liked it since day one and I later in life realized that the great Eric Clapton originally wrote and recorded the song. I've had this experience with other songs in the past but it typically plays out that the original version is the best, and in this case I hold that opinion. The song has a nice beat that seems to just keep on going which matches nicely with staying productive.
Willie Nelson: Shotgun Willie
This is arguably my favorite song of all time. So here's the short version of Willie Nelson's success... Nelson moved to Nashville in 1960 attempting to make it as an aspiring singer-songwriter. He had short slicked back hair and wore suits for all his filming opportunities. Something just wasn't quite right for that cat in that city, no one really took to his style of songwriting and performing. Nelson decided to ditch Nashville for Austin in 1972 along with ditching the slicked backed hair for long hair and a cowboy hat. He became a key cog in the outlaw country movement. Shotgun Willie was released in 1973 and it changed the career path for Nelson as the hippie and outlaw movement were in full spring.
Jim Croce: You Don't Mess Around With Jim
It's safe to say my family had a big influence on the type of music I listened to growing up, but after I moved to Los Angeles fiveish years ago I was introduced to so much new music I had no idea where to even begin. A good friend of mine turned me onto Jim Croce and this song stuck with me from the beginning.
This line from the song really stuck with me since the first time I heard it, "You don't tug on Superman's cape, you don't spit into the wind." Which to me were both obvious but loving superheroes growing up made it stick a little more.
Emmylou Harris: Two More Bottles of Wine
Funny story about this song is that one of my good friends covered it at a tribute night in Los Angeles earlier this year and every time I hear the song I have the image stuck in my head of her singing this tune. For me this is a great song to hear at the end of the day when you have the 5 o'clock beer or wine timer ticking in your head. For some reason it just keeps me going, some of my favorite lyrics are featured in the song.
But it's all right 'cause it's midnight
And I got two more bottles of wine
The Band: Rag Mama Rag
When my now best friend asked me if I'd seen The Last Waltz followed up by the question "well you know who The Band is right?" and my answer was no he wouldn't believe me. With our taste of music being the same he was shocked and I honestly felt pretty ashamed that I didn't know what he was talking about. He proceeded to give me a list of records by The Band that I needed to listen to. The Brown Album was first on the list and it may have changed the way I listened to music forever. Rag Mama Rag was the one tune more than any other that stood out and it's consistently in my rotation regardless of the mood I'm in.
The playlist doesn't run forever but I enjoy it and it helps me when I'm doing any of the following in relation to inbound marketing for my clients:
Keyword research
Blog title development
Conversion path optimization
Monthly reporting
Etc..
Give it a listen, maybe it will be able to enhance your productivity as it does for me.