By Ryan Malone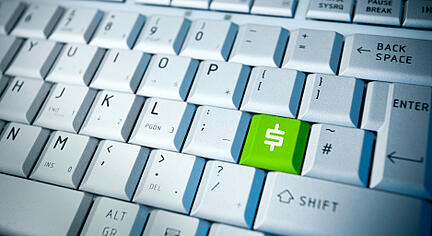 One of the most common challenges online marketers face is how to increase homepage conversion rates. Because your homepage is often the first content a potential customer sees, you have to strike the right balance of providing information, fostering credibility, and promoting sales.

Even if you have a great marketing plan and a strategy for getting new visitors to your website, if you don't have a strategy for converting those visitors to customers, you're leaving money on the table. If you are looking for ideas on how to increase conversion rates on your homepage, follow these six tips:
1. Simplify to Eliminate Conversion Friction
The easier it is for visitors to navigate your website and make a purchase or engage in the sales process, the more likely they'll convert. If you sell products, make it possible to add featured items directly to the shopping cart from the homepage. If you provide services, add a contact form so you can quickly capture the lead, and set up an autoresponder to guide the prospect through the next step in the sales process.
2. Add customer reviews or testimonials
No matter what type of business you own, you want website visitors to immediately feel that they can trust you. Including one or two strong testimonials or product reviews will immediately convey that you have satisfied customers.
3. Highlight your value proposition
One of the first things a visitor should get from your homepage is why they should buy from you. Do you provide better customer service, have a money-back guarantee, or offer the best price in town? Let the reader in on your value proposition right away—don't make them hunt for it.
4. Use strong calls to action
Create multiple calls to action (CTAs) for site visitors at different stages in the sales cycle. A potential customer might want to get more detailed information about a product, speak with a sales representative, or make a purchase. Make it easy for any visitor to convert by using graphic, CTA buttons that catch the eye and clearly state next steps.
5. Add assurances
Predict the questions your visitors will have and address them directly. For example, if you ask the customer to fill out a contact form, let them know on the form that their information will be kept private. If you sell products, clearly state your return policy right next to the "buy" button. Sometimes all it takes is a little reassurance for a prospect to take action.
6. Try split testing
Create a landing page, duplicate it, and add in one difference in order to test various tactics for increasing your conversion rate. Perhaps you change the value proposition, make a "buy" button larger, or move the contact form higher on the page. See which changes make a difference and incorporate them into your homepage design.
Take a look at this
Google case study
to see how one company used split-testing to increase the conversion rate on their homepage, and then increase your conversion rates by working with
SmartBug Media™
. We have the experience and the expertise to help you optimize your web presence and increase sales.