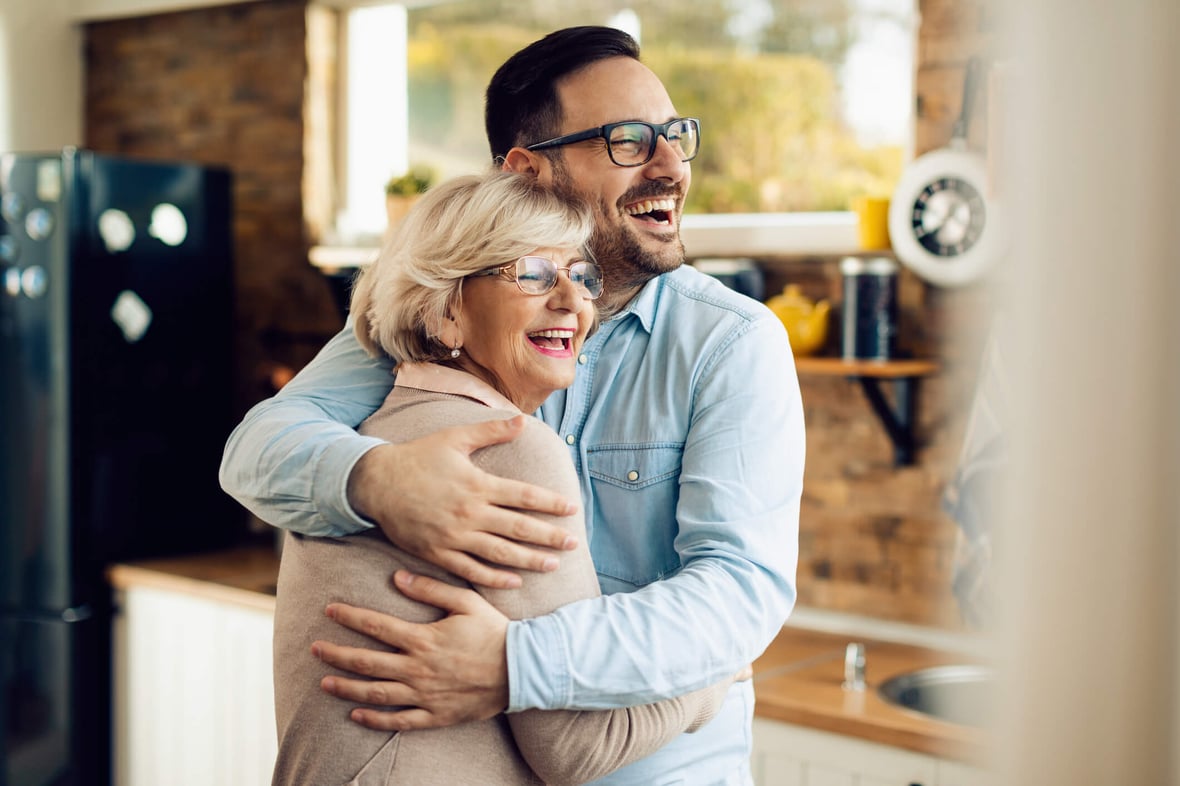 How Senior Living Companies Can Market to the Adult Child
October 16, 2020
---
By Emma Bennett
If you want to fill your senior living community, marketing to the adult child of prospective residents is an initiative that you can't ignore. While some seniors are able (and more importantly, willing) to research and find a senior living community for their future, often that responsibility falls on their adult children.
Here's how you can market to the adult child of prospective senior residents.


Build Your Personas
The key to any good inbound marketing initiative is to understand who you're creating content for. Buyer personas are a fictional personification of your ideal target audience. While it might seem strange to focus content and educational pieces toward an individual who won't be moving into senior living themselves, adult children are often the influencers for the decision-making senior. If you're still not sold on buyer personas, check out this article that gives you quite the rundown on why senior living companies shouldn't skip this step.
Understanding your personas' pain points is vital to creating the right content. While focusing on the amenities and features of your community may seem to be important, make sure that you remember that you're also speaking to the adult child of your prospective resident. They are usually concerned about their loved one's health and safety, especially now.
One thing that has changed since our world entered into this pandemic is that safety and transparency have overwhelmingly become the most important factors when it comes to choosing a senior living company. Make sure that you're sending the right message and flexing your inbound muscles to the max by following a few of the guidelines we have listed here.


Create the Right Content
Now that you know who you're creating content for, let's dig into the fun stuff: the actual content! Make sure you're talking to the adult child of your prospective senior resident throughout your entire marketing journey, not just speckled in at the end. This means making sure to include their pain points in your brand story and elements.


A Dynamic Website
Your website should also very easily speak to your buyer personas, whether that be broken out by pages or sections of your website. If you're a HubSpot user, you can even implement smart content on your website so that the content changes for visitors who identify themselves as your desired personas. HumanGood, a nonprofit senior housing provider based in CA, does a great job of showcasing family stories from the adult child perspective on their website.


Blogging and Customized Content Pieces
Every strong inbound strategy that includes content marketing and creating content for the adult child should easily speak to their pain points and concerns. Think of your blogging and content strategy as a way to answer frequently asked questions that your sales team often hears from adult children. The Arbor Company, a senior living provider based in Atlanta, GA, does a fantastic job of this. They go beyond blogging and create premium content geared specifically for adult children as well. Here's a great example of this type of content.


Email and Social Media
Email marketing and social media should also be active channels for reaching adult children. Make sure you're crafting emails that are quick and easy to read between work and appointments. It's key to remember most adult children are busy caring and providing for their own families, as well as researching options for their parents. This also means sending these emails at different times than you might typically choose for seniors.
Social media is also still a key channel to reach the adult child persona. Maristone of Providence, a Vitality Senior Living Community, does a great job of using their Facebook feed to showcase day-to-day life inside the community as well as providing educational resources for their audience.


Spark a Conversation
At the end of the day, your content and message to adult children should be one that helps them start the conversation with their aging loved one. As you market to this persona, remember their pain points will be different than potential residents, but they're often the ones that are influencing the final decisions.
You can start building your inbound strategy using the items discussed above, but if you're ready to dive headfirst into inbound marketing for senior living companies, our Intelligent Inbound® Bootcamp for senior living is exactly what you need!
About the author
Emma Bennett is an Inbound Marketing Strategist based out of Norfolk, NE. With experience as an account manager and content strategist at a B2B inbound marketing agency, she has a passion for writing and loves to share inbound and digital marketing best practices. Her role at SmartBug has allowed her to develop expertise in the senior care and financial industries Read more articles by Emma Bennett.
Subscribe to get our new blogs delivered right to your inbox
Other insights you might like