Bootcamp
Intelligent Inbound® Bootcamp for Senior Living Marketers
Tired of not seeing ROI from your marketing efforts? Need a cost-effective solution but don't know where to start?
Enroll Now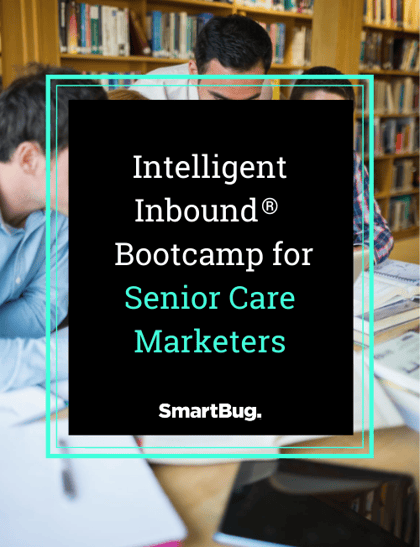 In the senior living business, generating qualified leads and securing the right kind of customer is the key to growing revenue. Whether you're a vendor, community, in-home care provider, or family advisor, you need an effective marketing solution to compete in a growing market.
Hoping or praying for referrals won't cut it in a world where digital content is readily available and expected. You need to differentiate your brand, provide value to prospects through content, and turn your website into an automated lead generation machine.
These guides, e-books, kits, and worksheets will show you how to:
Create buyer personas for key market segments
Adapt existing content to generate and nurture leads
Establish a web presence in one or more geographic regions
Tie marketing metrics to revenue and ROI
Obtain and leverage referrals and reviews to get more business
Enable your senior care sales team for success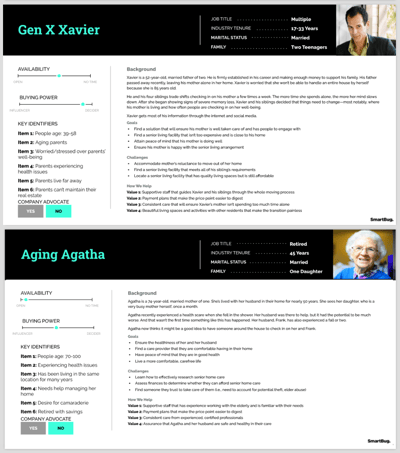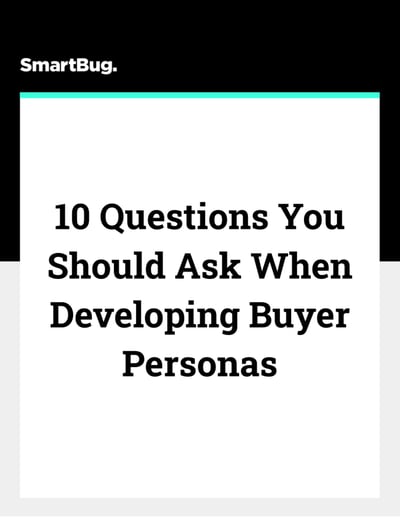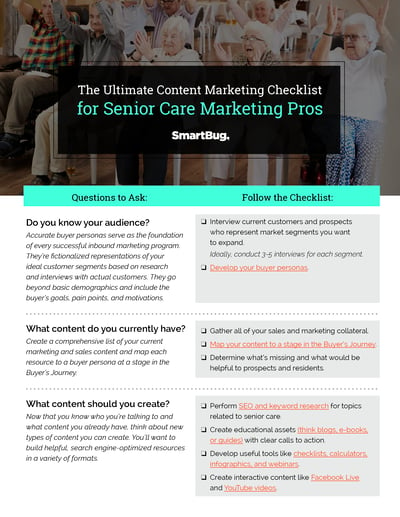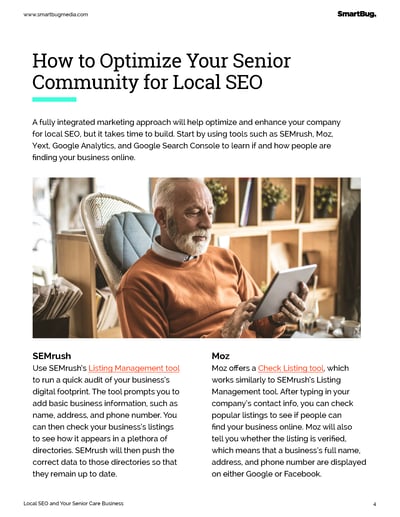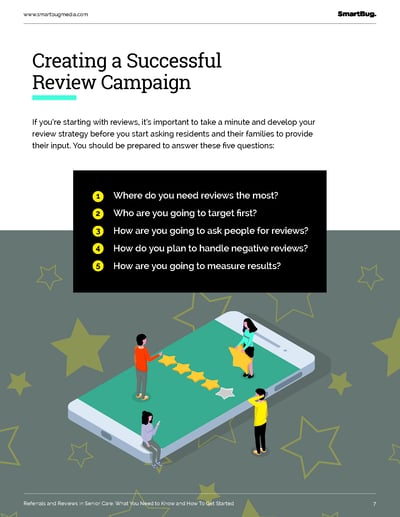 Training included in this five-week series:
1
Bootcamp Week 1
Buyer Persona Kit for Your Senior Living Company
Buyer personas are archetypes that represent the type of customer you want to attract. This buyer persona kit will help you develop detailed personas and targeted content.
This resource contains three pieces:
Senior Living Buyer Persona Template
10 Questions You Should Ask When Developing Buyer Personas
Mini-Guide to Mapping Content to Senior Living Buyer Personas
This kit includes a Google Doc and a downloadable PDF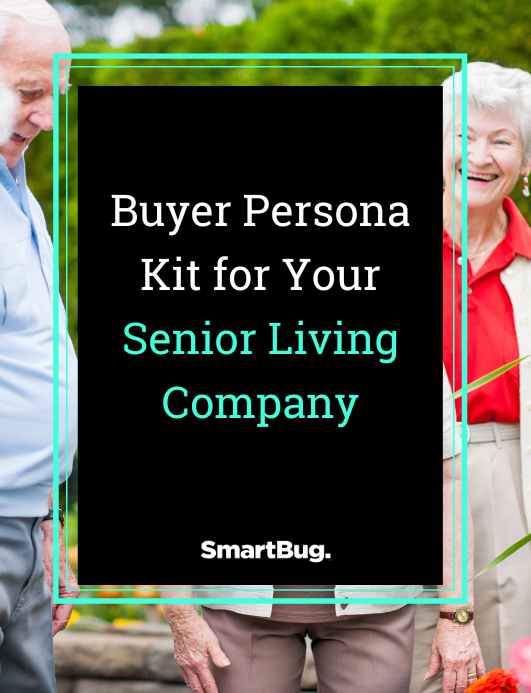 2
Bootcamp Week 2
The Ultimate Content Marketing Checklist for Senior Living Marketing Pros
This checklist will help you create a solid content marketing strategy and stand out as an innovator and thought leader in the senior living industry. When optimized for search and promoted strategically, content fuels your inbound engine—driving traffic and converting leads into customers.
This guide is a downloadable PDF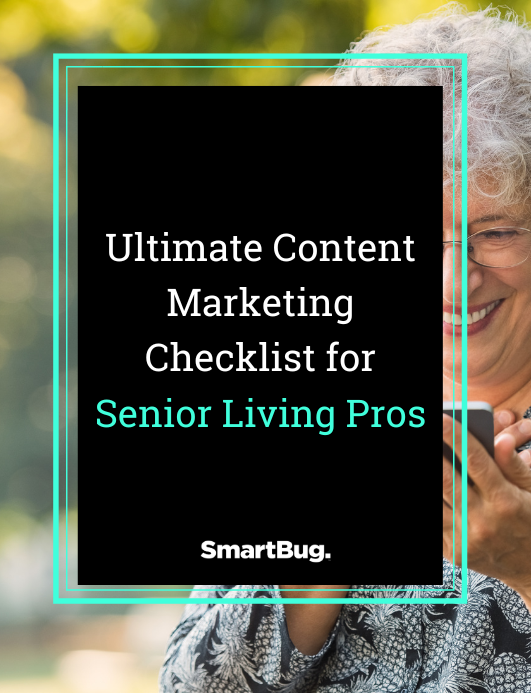 3
Bootcamp Week 3
Local SEO and Your Senior Living Business
In this e-book, we dive into a key marketing strategy that most senior living organizations overlook: local SEO. In Local SEO and Your Senior Living Business, we:
Define and explain the importance of local SEO.
Show you how to work toward ranking on the first page of a local search engine result.
Provide online and offline strategies to boost your presence in local search results.
Give you links to the best SEO resources to use for keyword research and ranking tracking.
This guide is a downloadable PDF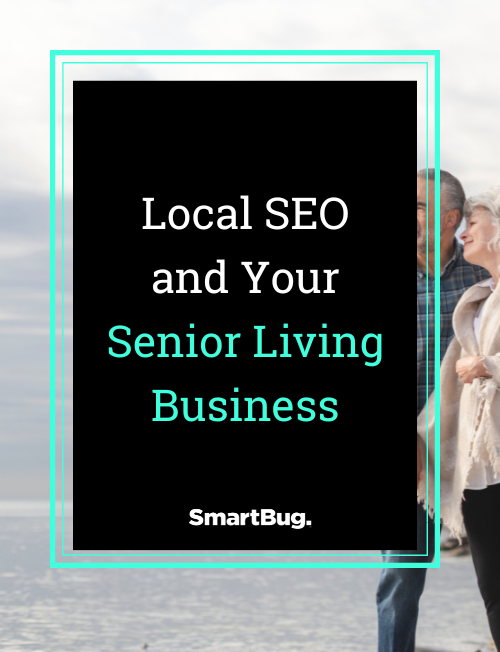 4
Bootcamp Week 4
Seasonally Adjusted Worksheet to Track Your Senior Living Marketing Metrics
This resource covers what we think is the most critical part of any marketing strategy: using real web traffic and lead data to connect marketing activities to revenue and ROI. This worksheet is designed with senior living communities in mind, using move-ins to track the impact of online traffic and leads generated.
This worksheet is a Google Spreadsheet.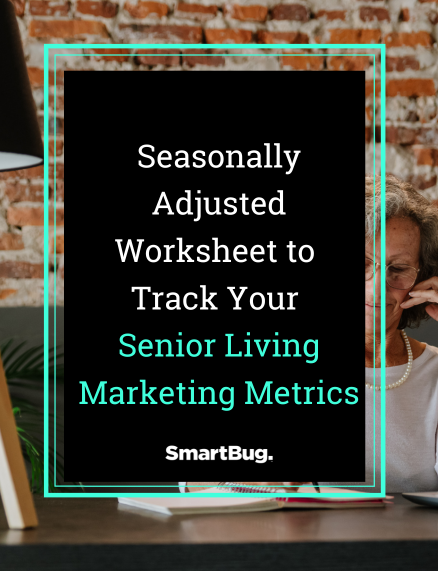 5
Bootcamp Week 5
Referrals and Reviews in Senior Living: What You Need to Know and How to Get Started
The fifth resource in the bootcamp will help leverage one of the most powerful marketing tools: positive word of mouth. Our senior living marketing experts have shared their tips on how to tactically generate both reviews and referrals, along with how to measure the success of a new referral or review program.
This guide is a downloadable PDF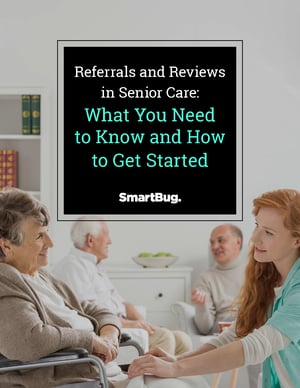 Who is this bootcamp for?
The bootcamp is for any senior living marketer who wants to learn how to use inbound marketing to grow their business. Whether you're just starting out or you're looking to improve your current inbound marketing efforts, the bootcamp will give you the skills you need to succeed.
What are the benefits of participating in the bootcamp?
By the end of the bootcamp, you'll be able to:
Create buyer personas that will help you target your marketing efforts more effectively.

Drive organic traffic to your website by creating high-quality content that your target audience will find valuable.

Nurture leads by providing them with helpful information and resources that will keep them engaged.

Use paid marketing to supplement your organic traffic and reach a wider audience.
What are the weekly topics covered in the bootcamp?
The weekly topics covered in the bootcamp are:
Week 1: Creating Buyer Personas

Week 2: Driving Organic Traffic with Inbound Content

Week 3: Nurturing Leads with Inbound Campaigns

Week 4: Supplementing Organic Traffic with Paid Marketing

Week 5: Bonus Resources and Next Steps
How long does the bootcamp take to complete?
The bootcamp is self-paced, so you can complete it at your own pace. However, we recommend you allow at least five weeks to complete the bootcamp.
What does senior living marketing entail?
Senior living marketing encompasses the strategies and tactics used to promote and advertise senior living communities. Its goal is to effectively engage seniors and their families by informing them about the services, amenities, and advantages offered by specific senior living options.
What are the essential elements of a successful senior living marketing campaign?
A successful senior living marketing campaign typically incorporates key elements including:
Targeted messaging: Creating tailored messages that resonate with the needs, desires, and concerns of seniors and their families.
Online presence: Establishing a strong online presence through optimized websites, social media platforms, and search engine marketing to reach and connect with potential residents and their families.
Branding and differentiation: Developing a unique and compelling brand identity that sets a senior living community apart from competitors and highlights its distinct value proposition.
Reputation management: Effectively managing and promoting positive online reviews and testimonials to build trust and credibility among prospective residents and their families.
How can senior living communities effectively engage their target audience?
To effectively engage their target audience, senior living communities can employ various strategies including:
Content marketing: Creating informative and valuable content—such as blog posts, articles, and videos—that address the needs and concerns of seniors and their families. This establishes the community as a reliable resource for senior care-related expertise.
Social media marketing: Using popular social media platforms such as Facebook and Instagram to share engaging content, interact with users, and promote the community's services and amenities.
Email marketing: Building an email list and sending regular newsletters or updates to keep prospects and their families informed about the community's offerings, events, and relevant news.
Community partnerships: Collaborating with local organizations, senior centers, healthcare providers, and other community stakeholders to enhance visibility and generate referrals.
How can the success of senior living marketing campaigns be measured?
Senior living marketing campaigns can measure their success through various metrics and indicators, including:
Lead generation: Tracking the number of inquiries, information requests, and scheduled tours or visits generated by the campaign.
Conversion rates: Monitoring the percentage of leads that ultimately convert into residents or progress further in the decision-making process.
Occupancy rates: Evaluating the overall occupancy levels of the senior living community before and after the marketing campaign to assess its impact on attracting new residents.
Return on investment (ROI): Analyzing the financial performance of the marketing campaign by comparing the cost of marketing efforts to the revenue generated from new residents or the lifetime value of acquired residents.
How will you use my personal information?
We may use or disclose the personal information we collect for one or more of the following business purposes:
To provide you with information, products, or services that you request from us
To provide you with email alerts, event registration confirmation, and other notices concerning products, services, events, or news that may be of interest to you
To carry out our obligations and enforce our rights arising from any contracts entered into between you and us, including for billing and collections
To carry out our obligations and enforce our rights arising from any contracts entered into with our clients
To improve our website and present its contents to you
For testing, research, analysis, and product development
As necessary or appropriate to protect the rights, property, or safety of us, our clients, or others
To respond to law enforcement requests and as required by applicable law, court order, or governmental regulations
As described to you when collecting your personal information or as otherwise set forth in the CCPA
We will not collect additional categories of personal information or use the personal information we collect for materially different, unrelated, or incompatible purposes without providing you notice.
Why do I need to give my information?
We collect and use information for purposes such as:
Enhancing your experience
Enabling purchases of goods and services
Performing administration and technical support
Sending marketing communications and promotions
Processing product or offer inquiries
Informing you about special offers
Enabling you to enter sweepstakes, contests, and other promotions
Creating aggregated information about demographics and usage patterns
Subject to your explicit permission, sharing your information with third parties
Ready to kick-start your inbound marketing efforts?
Fill out the form to enroll in this bootcamp.