Bootcamp
Intelligent Inbound® Bootcamp for Senior Living Marketers
Tired of not seeing ROI from your marketing efforts? Need a cost-effective solution but don't know where to start?
Enroll Now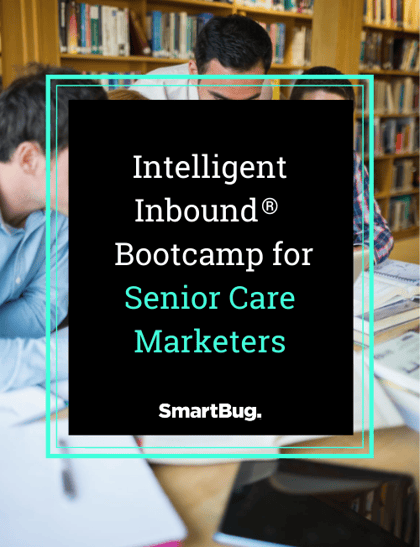 In the senior living business, generating qualified leads and securing the right kind of customer is the key to growing revenue. Whether you're a vendor, community, in-home care provider, or family advisor, you need an effective marketing solution to compete in a growing market.
Hoping or praying for referrals won't cut it in a world where digital content is readily available and expected. You need to differentiate your brand, provide value to prospects through content, and turn your website into an automated lead generation machine.
These guides, e-books, kits, and worksheets will show you how to:
Create buyer personas for key market segments
Adapt existing content to generate and nurture leads
Establish a web presence in one or more geographic regions
Tie marketing metrics to revenue and ROI
Obtain and leverage referrals and reviews to get more business
Enable your senior care sales team for success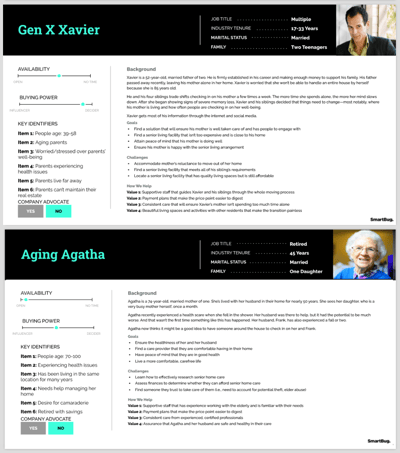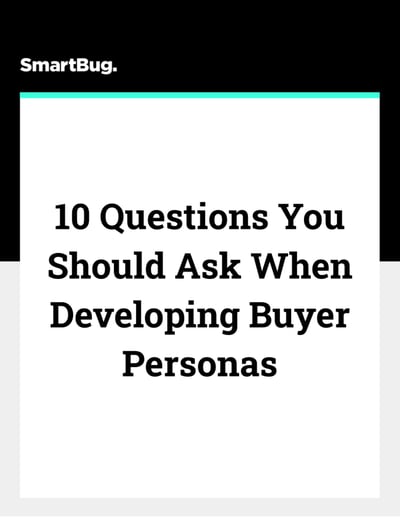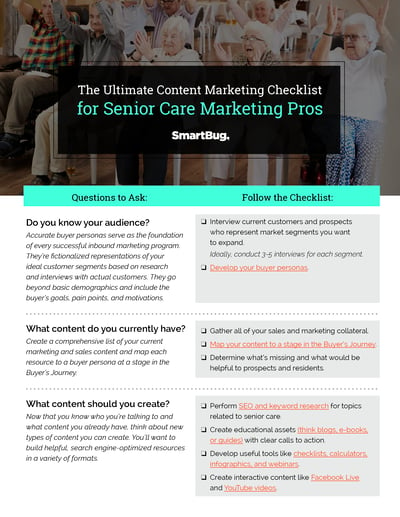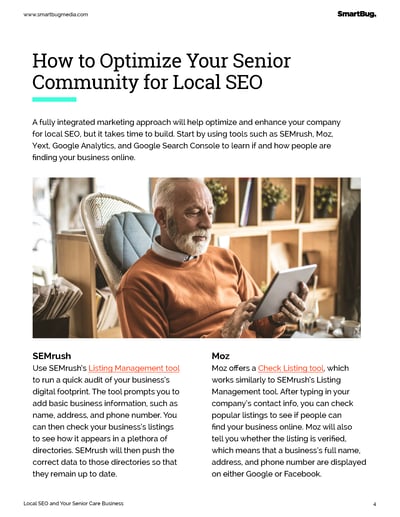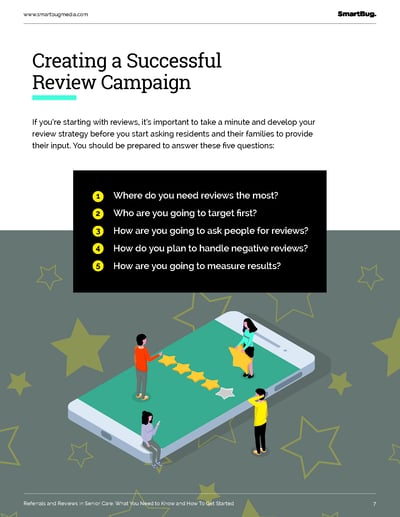 Training included in this five-week series:
1
Bootcamp Week 1
Buyer Persona Kit for Your Senior Living Company
Buyer personas are archetypes that represent the type of customer you want to attract. This buyer persona kit will help you develop detailed personas and targeted content.
This resource contains three pieces:
Senior Living Buyer Persona Template
10 Questions You Should Ask When Developing Buyer Personas
Mini-Guide to Mapping Content to Senior Living Buyer Personas
This kit includes a Google Doc and a downloadable PDF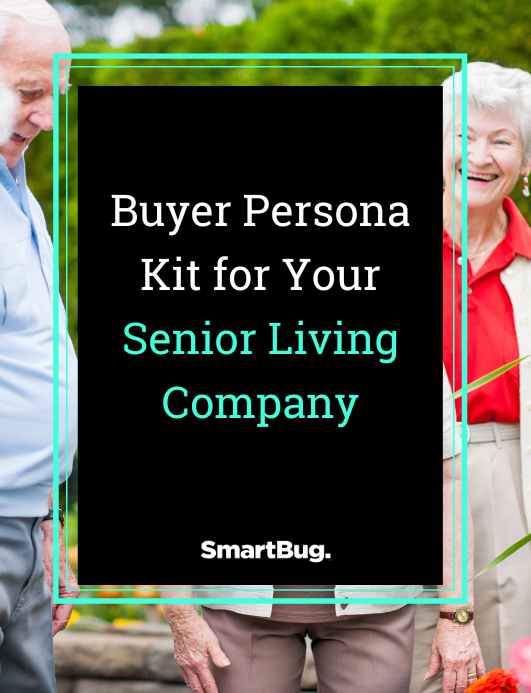 2
Bootcamp Week 2
The Ultimate Content Marketing Checklist for Senior Living Marketing Pros
This checklist will help you create a solid content marketing strategy and stand out as an innovator and thought leader in the senior living industry. When optimized for search and promoted strategically, content fuels your inbound engine—driving traffic and converting leads into customers.
This guide is a downloadable PDF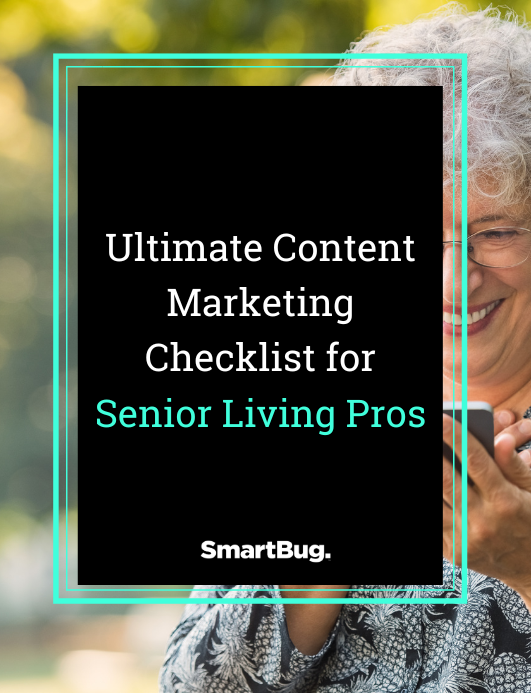 3
Bootcamp Week 3
Local SEO and Your Senior Living Business
In this e-book, we dive into a key marketing strategy that most senior living organizations overlook: local SEO. In Local SEO and Your Senior Living Business, we:
Define and explain the importance of local SEO.
Show you how to work toward ranking on the first page of a local search engine result.
Provide online and offline strategies to boost your presence in local search results.
Give you links to the best SEO resources to use for keyword research and ranking tracking.
This guide is a downloadable PDF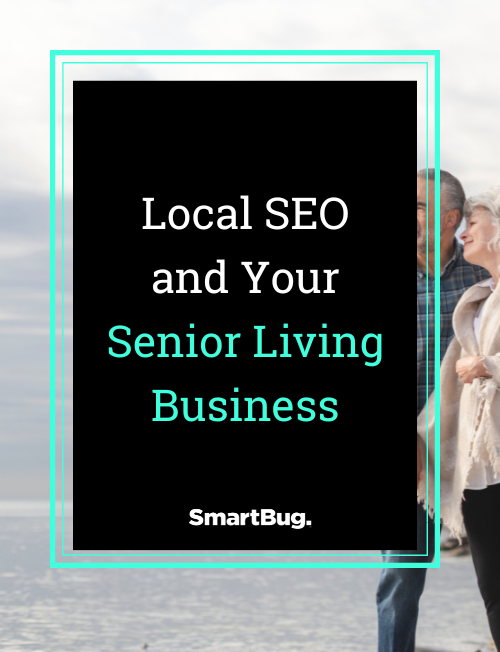 4
Bootcamp Week 4
Seasonally Adjusted Worksheet to Track Your Senior Living Marketing Metrics
This resource covers what we think is the most critical part of any marketing strategy: using real web traffic and lead data to connect marketing activities to revenue and ROI. This worksheet is designed with senior living communities in mind, using move-ins to track the impact of online traffic and leads generated.
This worksheet is a Google Spreadsheet.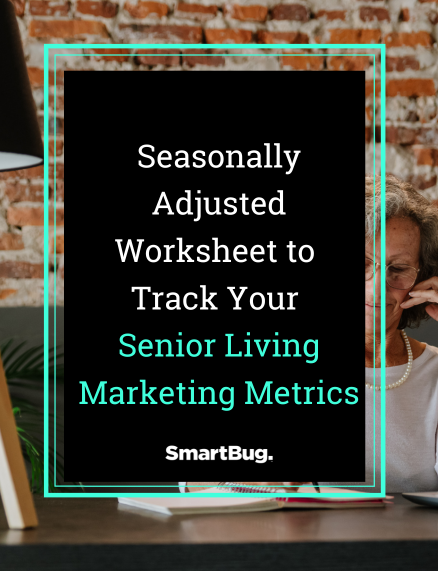 5
Bootcamp Week 5
Referrals and Reviews in Senior Living: What You Need to Know and How to Get Started
The fifth resource in the bootcamp will help leverage one of the most powerful marketing tools: positive word of mouth. Our senior living marketing experts have shared their tips on how to tactically generate both reviews and referrals, along with how to measure the success of a new referral or review program.
This guide is a downloadable PDF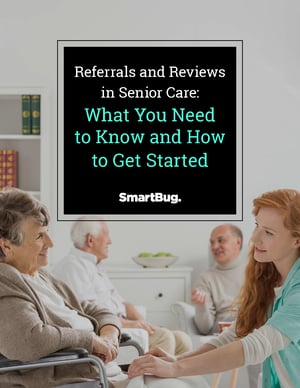 Ready to kick-start your inbound marketing efforts?
Fill out the form to enroll in this bootcamp.