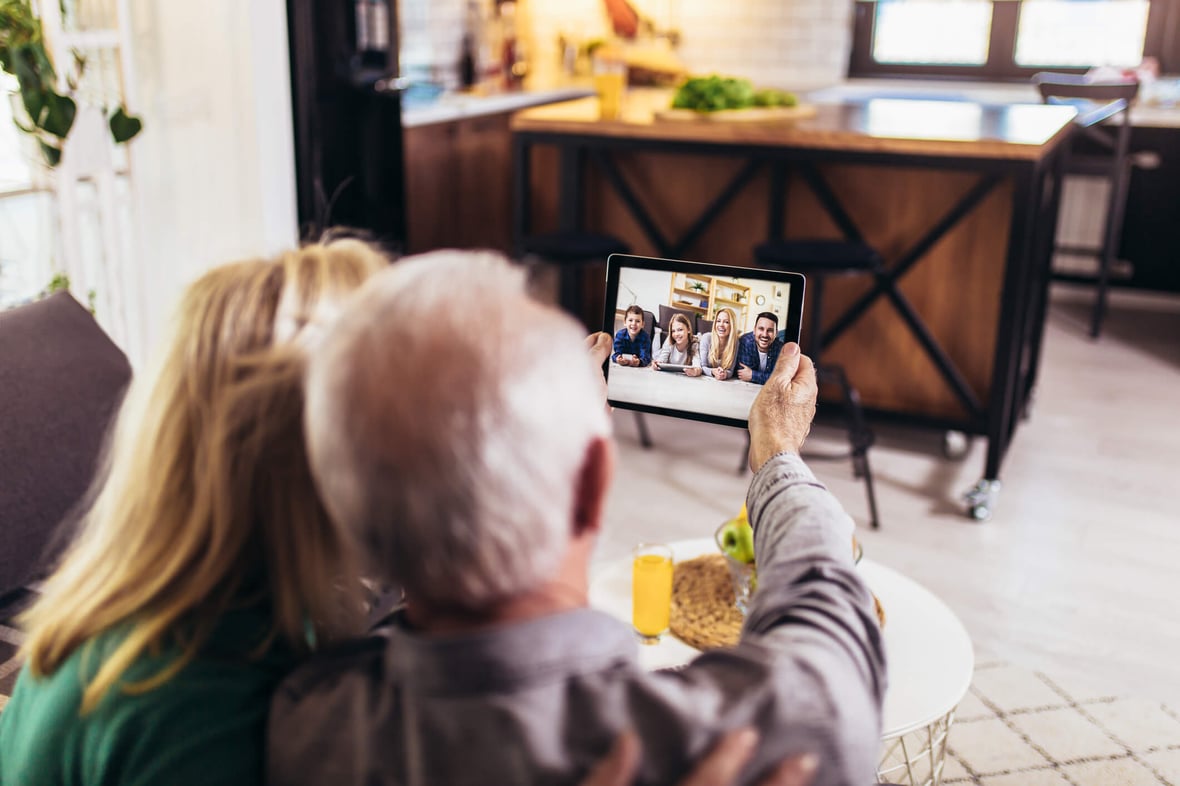 How Inbound Marketing Can Help Senior Care Providers Prepare for the New Normal
September 4, 2020
---
By Megan Golden
There's no question that most industries have been affected by the ongoing COVID-19 pandemic. Similar to industries such as tourism and hospitality, senior living communities have been hit especially hard, and unfortunately, the challenging year isn't over yet.
As the economy slowly claws its way back and marketers begin planning for the rest of 2020 and beyond, it's more important than ever to reassess your marketing plan and focus on where you can make a big impact.
One way you can bolster your senior care marketing strategy is by launching (or refocusing) an inbound marketing plan.


Benefits of Inbound Marketing for Senior Care Providers Amid and After the COVID-19 Pandemic
If your senior living community isn't already equipped with a robust inbound marketing plan, you're likely missing out on an easy opportunity to reach your customers. In a time when COVID-19 continues to make it tough for people to complete even basic tasks, such as going to the doctor, making anything easier is a plus, which is exactly what inbound marketing aims to do—meet your customers where they already are.


Traditional vs. Inbound Marketing
Traditional marketing reaches potential customers via outlets such as billboards, newspapers, and television ads. Impersonal, right?
On the other hand, inbound marketing aims to meet your target market by providing content tailored to potential buyers' current life experiences via blog posts, webinars, emails, free guides, and more. The best part? They don't have to leave their house to receive any of this information.
So when your target audience is looking for a specific answer to a problem, you'll be able to provide a solution. For example, when a prospective resident's loved one has doubts about community living in a senior care center, especially amid the pandemic, your inbound marketing efforts will answer those questions and put their worries at ease.
Inbound Marketing and Buyer Personas
One way to kick-start or improve your inbound marketing strategy for your senior living community is to create buyer personas—semi-fictional representations of your ideal customers.
Personas help you understand where your customers are, what problems they have, and what kind of solutions they're seeking. Gathering this information helps you determine where your customers are looking for information on the internet so you can answer their questions right then and there.
Don't fall victim to thinking the only people you're marketing to are seniors themselves. A majority of the time, family members are the decision makers, and that's who you should be marketing to.
The better you understand your buyer personas and their fears amid the COVID-19 pandemic, the better you'll be able to reach and nurture them through the Buyer's Journey.


How to Tailor Your Senior Care Provider Inbound Marketing Content in the Wake of COVID-19
During and after a crisis, customers are looking for a sense of security, and the consumers looking for a senior living community are no different. Fortunately, inbound marketing helps provide a sense of security by answering questions, educating customers on what they need to be looking for, and being transparent about what your senior living facility offers.
Here are some ideas to incorporate into your senior living community's inbound marketing plan:
Share information and be transparent about how your community is responding to COVID-19 and its plan for the future. Don't forget to update the plan regularly based on what's currently going on. This can be via your website, a blog, or

social media accounts

. Not sharing any information in times of crisis will likely drive your personas to look somewhere else.
Create content that addresses concerns your buyer personas have surrounding COVID-19 and senior living communities. Ask your sales team or care providers what questions they are hearing and frequently share

blog posts

on how you are addressing these concerns to put your buyer personas' doubts at ease.
Educate your buyer personas on what they can do to take care of themselves or their loved ones. Sharing

videos

or hosting webinars can make a big impact on your personas.
Share testimonials about how residents or their loved ones feel about the current situation, how they feel about the safety precautions you're taking, and what they appreciate about your community's response to the pandemic.
Don't ignore that now might not be the right time for some of your personas to make a commitment. With this in mind, even if someone might not be comfortable moving to a senior living community now, you can assure them that you'll be there in the future as well.
As we start to get comfortable with the new normal, addressing concerns while making consumers feel safe will be a top priority for your senior living marketing strategy. Learn more about inbound marketing during a time of crisis.

About the author
Megan Golden is an Inbound Marketing Strategist for SmartBug. She has had previous experience with strategic campaign planning, content development, and implementing inbound marketing campaigns. She really enjoys collaborating with coworkers and clients and seeing new ideas develop into successful marketing campaigns. Read more articles by Megan Golden.
Subscribe to get our new blogs delivered right to your inbox
Other insights you might like