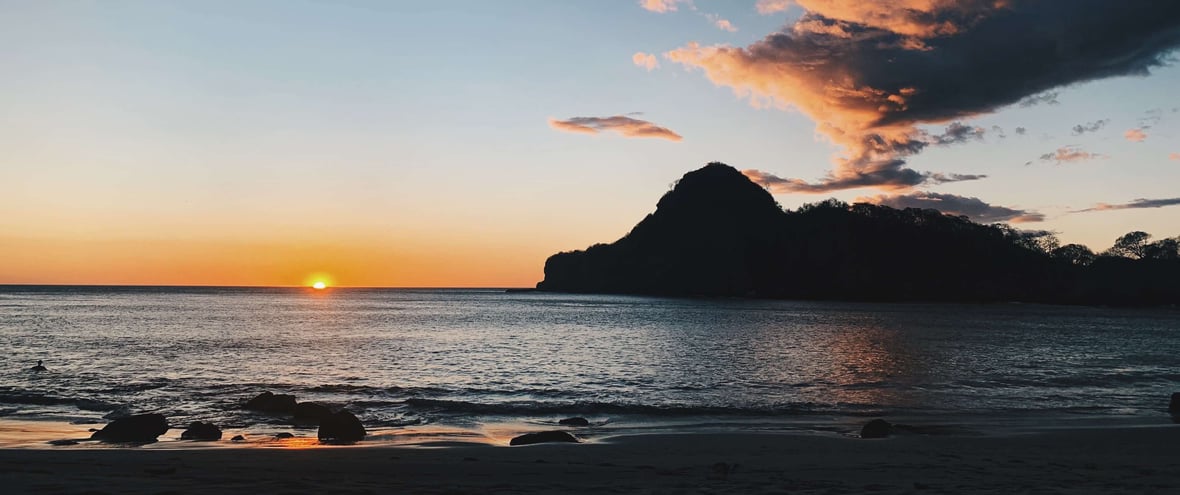 A Day in the Life of Working at a Remote Agency [Nicaragua Edition]
April 22, 2022
---
Finally, the day we've all been waiting for since the pandemic began: the ability to travel internationally again. If you're like me, you've been waiting for this day for over two years, chomping at the bit for anything that resembles travel and scratching your travel itches with interstate road trips to feel those "destination vibes."Well, I'm here to tell you, "We've made it!" We're now able to fly internationally again and fulfill our two-year-old goals—but how do we do that, work, and still be safe? As the Director of Production here at SmartBug®, answering that question involved a lot of planning.
Significant planning and research went into this trip to fulfill my dreams of visiting Nicaragua in Central America, balancing work, managing COVID-19 requirements, and also taking as many safety precautions as possible. Lucky for you, I'm here to give you all my advice.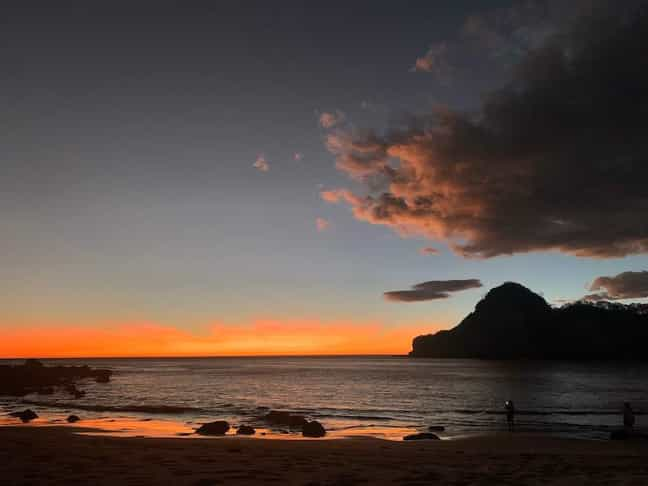 Achieving Remote Work-Life Balance
Many companies and organizations champion work-life balance, but what does that mean for you? We joke that SmartBug was "remote before remote was cool" but in all reality, we are fully remote—always have been and always will be.

One of the main perks of being fully remote and having "remote" as part of our culture is working wherever you want, and we really do mean wherever! I've had teammates work from Spain and New Zealand without missing a beat. Not only that, but SmartBug provides the process, documentation, training, benefits, and tools so you can work and travel full time. Digital nomads, this is for you: Our team members have traveled to Medellín, Costa Rica, and Hawaii, all while working remotely.

If that sounds like your dream, then more power to you. As someone who thrives in routine and plans three steps before taking the first step, the digital nomad life is not ideal for me. But that's not to say I don't take advantage of the same remote work benefits to fulfill my work-life balance and travel on PTO instead whenever I please.

If this is you, too, then keep reading!

How to Plan for PTO in a Remote Environment
Planning for PTO is pretty straightforward; however, planning for PTO in a fully remote environment can look a little different. Once flights and hotels were booked, it was time to begin preparing, which I started three weeks prior to takeoff.
Cover the bases at work before you go.
Below is a brief schedule of how I planned my PTO to ensure my team would be fully supported for a week.

Three weeks before takeoff:
Block off the calendar for the next two weeks for prep time in the afternoons.
Begin prepping clients and team about my future PTO.
Use time during SmartBug's "no-meeting Fridays" to create a priority list of items to complete prior to takeoff.
Two weeks before takeoff:

Use blocked time on my calendar to complete priority tasks and goals.
Check off the priority list.
Create a spreadsheet of updates for my team.
Look ahead on team one-on-one meetings.
One week before takeoff:

Communication is key, so ensure all teams feel comfortable with directions you provide and understand who to go to for support.
Ensure priority list items are completed.
Schedule a one-on-one meeting with the person who will be covering for you to bring them up to speed.
Use "no-meeting Friday" and flex time to prepare for takeoff!
Utilize work perks like flex time.
At SmartBug, we have a benefit called "flex time." This means that we have the ability to manage our day to day and weeks without the requirement of logging eight hours a day or 40 hours per week. While those are standards people still work by, we have the flexibility to work shorter days and make up the time later or work longer days and take time off in the week.

Naturally, by adding prep time for vacation to my weeks, I ended up working ahead and spending longer hours than the average work day. This gave me the ability to take off early on Friday, a typical "no-meeting day," so I could shift focus from work prep to packing.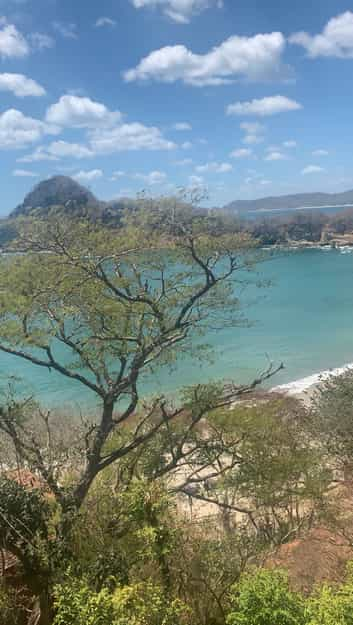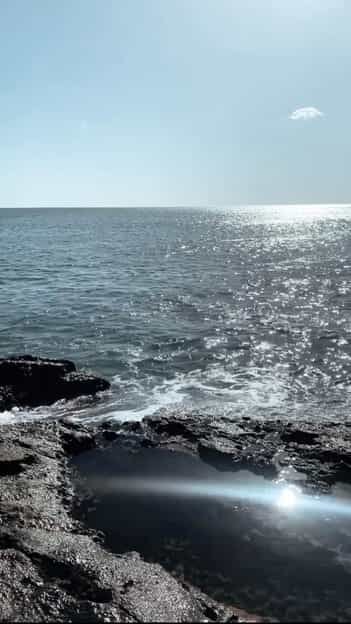 Planning for International Travel and COVID-19 Restrictions
Nicaragua sounds like a remote destination, but in reality, it's not that far! A six-hour flight from California and a small hop from El Salvador, and you're there.

I'm married to a surfer, so Nicaragua has always been on our bucket list for the Emerald Coast—it's renowned for the best surf in the Pacific. As travelers who love enjoying the destination without the hustle and bustle of traveling every day, we found a lovely remote boutique resort located in Redonda Bay, Nicaragua, which was walking distance to a few local towns.

We were so overjoyed with the destination that we were ready to tackle the biggest hurdle: COVID-19 entry and exit requirements. Here are some tips we learned along the way.
Tip #1: Look up COVID-19 restrictions to and from your destination.
Before booking flights, we knew many countries had different requirements for COVID-19 vaccinations and testing. This is extremely important so you can be confident that you will be able to get to your destination and back home safely.

Sherpa is a great resource for quick information on restrictions using data about your flights (direct or layovers included). Sherpa guided us in the basic COVID-19 information needed for both Nicaragua and returning to the U.S. In addition to Sherpa, these are other sites we recommended to include in your research:
We gathered all the information given on these websites and merged them all into a plan that worked for our flight times and arrival. It is also key to time your COVID-19 test with the potential time change and your arrival flight time into your destination country versus your departing time.

For Nicaragua, we were required to submit our test results to the airlines 36 hours before our planned flight arrival into Nicaragua. Because we landed at 10 p.m. on Saturday in Nicaragua and they are two hours ahead of the Pacific Time zone, we planned to submit results by 8 a.m. Pacific Time on the Friday before. Fortunately, we just missed daylight savings time change, which would have been another timing issue to think through!
Tip #2: Bring self-administered COVID-19 tests.
As of December 6, 2021, the U.S. requires proof of a negative COVID-19 test to board your return flight to the States. For our flight, this was a concern because we had an overnight layover in El Salvador leaving at 6:00 the next morning.

A prepurchased COVID-19 self-test with emergency FDA authorization satisfies the CDC's requirements, but it must be taken one day before you board your flight into the U.S. Note the specific terminology of using "one day" versus 24 hours. This is intentional for flexibility.

We purchased two of the BinaxNow telehealth proctored tests to take with us all the way to Nicaragua. We took the self-tests Saturday morning at the resort before checkout in Nicaragua and before our flight into El Salvador—the day before our 6 a.m. Sunday flight back to the U.S.

Important: Ensure you print your test results before any flights! Our flight from Nicaragua into El Salvador was an overnight connecting flight to the U.S., and they checked our printed negative COVID-19 test results in El Salvador.
Tip #3: Have backup plans.
As a career project manager, I can't help but think of risks—especially in a foreign country I have not visited before and after not traveling internationally for two years.

One red flag in my research of COVID-19 restrictions was that the U.S. embassy in Nicaragua reported that the Nicaraguan government prohibits the import of COVID-19 tests and had received some reports of them being confiscated from U.S. travelers. Our plan to get back into the U.S. was dependent on bringing our self-administered COVID-19 tests with us, so we created Plan B and even Plan C.

Plan B was contacting the resort for advice, and fortunately they knew of these restrictions and said they would have tests on-hand for us in case of emergencies. Plan C was staying in El Salvador—which does not have an entry requirement—and getting tested there, all the while hanging out with our El Salvadorian coworkers because SmartBug has an amazing remote team there, too!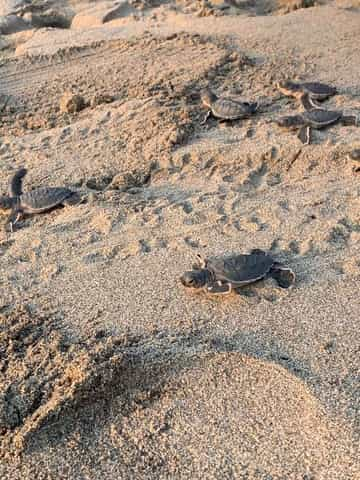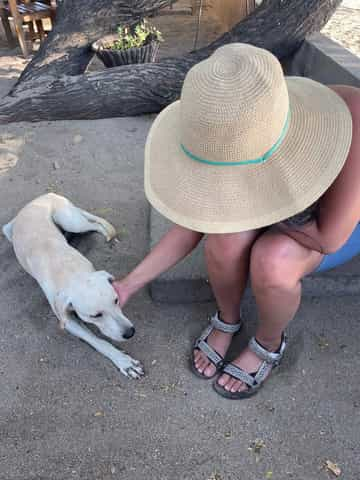 Is a Career at a Remote Agency Right for You?
All this planning and preparation to say, it was absolutely worth it. While I could have worked and enjoyed this beautiful country (they are on Central Time!), I decided to take the opportunity to relax and instead set my team up for success while I was away, using the other perks of being a remote SmartBug.

The pictures do not do it justice. We are already planning to come back and make a longer stop to visit our SmartBug El Salvador team!

I hope these tips guide you on your next journey. In the meantime, check out our open positions and maybe one day you'll get to work remotely in these amazing destinations—or take my route and just enjoy!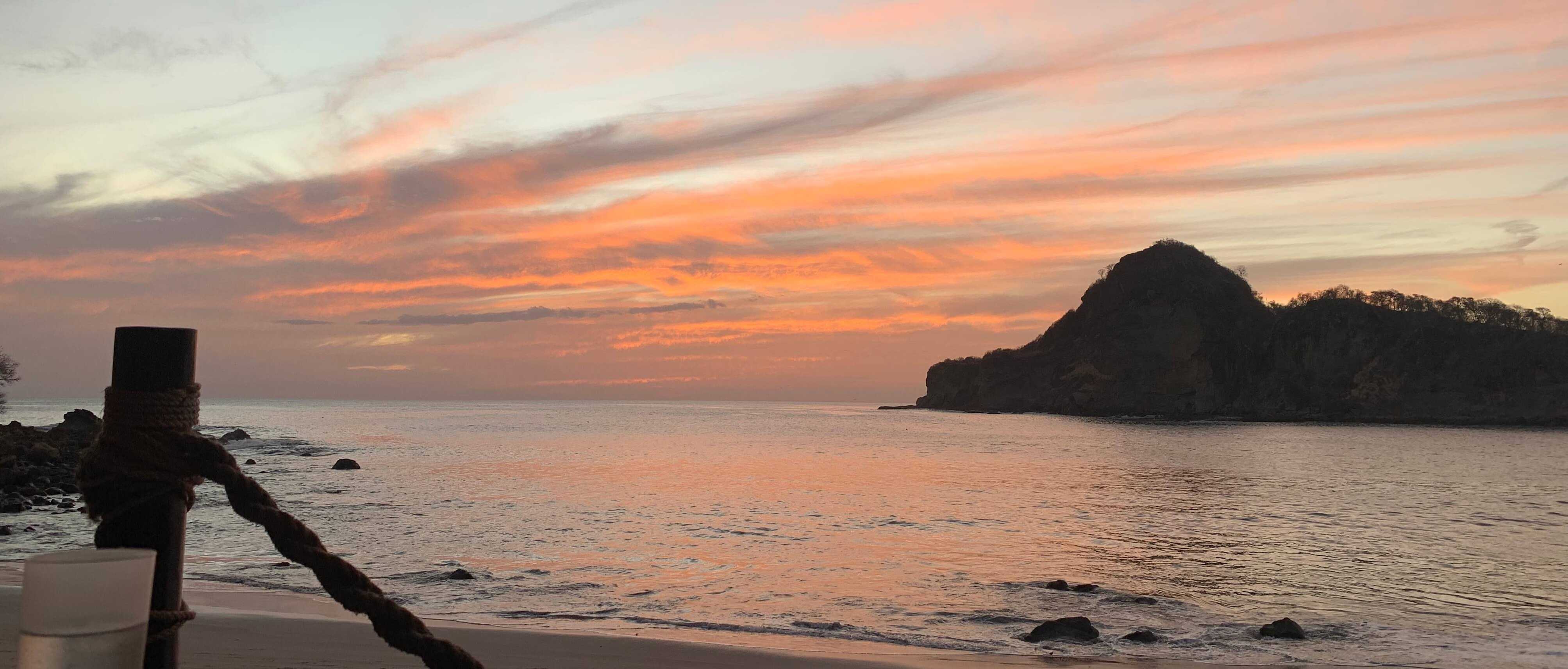 About the author
Jen Huyenh-Cho is the Director of Production at SmartBug. She leads our program management functions in website design and development, inbound marketing and more. Jen is an innovative, energetic, and empathetic leader with over 10 years of agency experience. She brings a measured approach to process creation and improvement - focusing on solving challenges and delivering great results; while balancing the bigger picture with the day-to-day functions of the team. Read more articles by Jen Huyenh-Cho.
Subscribe to get our new blogs delivered right to your inbox
Other insights you might like