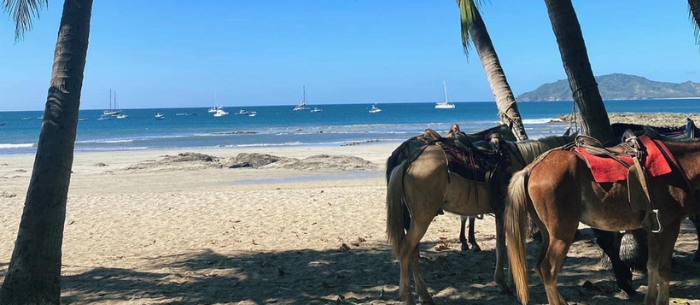 By Amy Simpson
If you're anything like me, the thought of spending your entire (working) life in an office every day from 9-5 makes you cringe. Add in long commute times, geographic limitations, and sparse time off, and you've created my nightmare.
Luckily, thanks to companies like SmartBug Media®, it doesn't have to be this way. The ability to work remotely has transformed not only the way we work, but also what it means to be a successful working adult. You now don't have to choose between work and family, travel, or freedom. You can do it all, simultaneously.


The Rise of Remote Work Culture
It's hard not to humble brag about SmartBug when it comes to remote work because, well, we were remote before it was cool. Our founder Ryan Malone sought to redefine the way marketing agencies operate and create a next-level culture that encompasses a true work-life balance. Not only did he reach that goal, but he absolutely rocked it.
The emergence of the pandemic has resulted in many companies following suit. And it's not a trend that's going away anytime soon—in fact, over 40.7 million Americans are expected to be fully remote in the next five years. But not only are more people seeking remote work, they're looking for more flexibility. That means building a work schedule that works for them and their life. For some, that means being able to be more present raising their children or living the digital nomad life.
For me, it means the flexibility to travel often, whether I want to go visit family in Pennsylvania, hike mountains in Maine, or take a two-week trip to Central America. Thanks to SmartBug, I'm able to do just that. Here's how.


Planning a Spontaneous Trip to Costa Rica
It was mid-November when my friends and I fell into a bit of a winter slump. I heard the magic words "we should take a trip," and just minutes later was online browsing flights. I convinced my husband and his friend to join too, and before we knew it, the five of us were packing our bags for a two-week trip to Tamarindo, Costa Rica.
Once the trip was finalized, I called my supervisor to let her know my plans. We double-checked the time zone I'd be in and adjusted my calendar as necessary. I told her I'd be taking two days of PTO but other than that, I'd be working as usual. Once I submitted my time off and let the rest of my team know, I was good to go.
Planning a trip to a different country just a couple of weeks in advance can be stressful, but with the right preparation and adventurous attitude, it's definitely possible. Here are my travel tips on the basics to plan for when booking a last-minute trip:
Accommodations

All-inclusive resort or treehouse Airbnb? Deciding on the type of accommodation you're looking for should be one of your first decisions. Keep in mind the type of experience you're looking for as well as your budget. For us, we wanted a more local experience so we chose a condo Airbnb with a pool, patio, and high-speed Wi-Fi.
Transportation

How are you getting there? And once you're there, how do you plan to get around? Shop around for the best deals on flights, and don't forget about booking transportation from the airport to your destination and back. We got a great deal on flights by flying mid-week, and decided to save money on a rental car by renting bikes to get around town instead.
Excursions

Are you a lounge-by-the-pool type or an on-the-go adventurer? Make sure to plan ahead for the types of things you want to do, because this will factor into the type of accommodation and transportation you should get. We knew we wanted to mainly stay around town, but would book one or two excursions based on local recommendations.


A Typical Day in the Life Working Remote in Costa Rica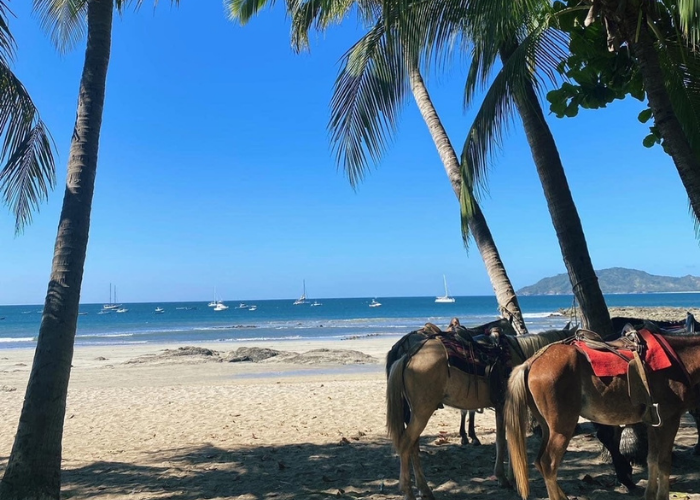 After arriving in Tamarindo and checking into our Airbnb, I got my workstation set up at a desk with a sparkling view of the pool. My plan was to work mornings and early afternoons every day and then have the rest of the day to explore!
Here's what a typical day looked like working in Tamarindo:
7:00AM: Early bird gets the worm! I was up early every day to get a head start on work
8:30AM: Internal team check-in call
9:30AM: Prepping client agendas and sending emails from the pool or patio at our condo
11:00AM: Walk to local brunch spot and set the laptop up (there was free Wi-Fi everywhere!)
11:30AM: Enjoying my brunch while I audit client projects
1:00PM: Walk back to prep for client meetings
2:00PM: Client meetings
3:00PM: Wrap up for the day, check in with my team, and head to the beach!
My biggest tip to successfully work remotely while traveling is to find the right balance between work and play. I made sure that the hours I was working were super focused and efficient, so that when it came time to take off for the day I could truly unplug and enjoy my vacation.
And we did enjoy! Here are a few of my favorite memories and recommendations from our trip: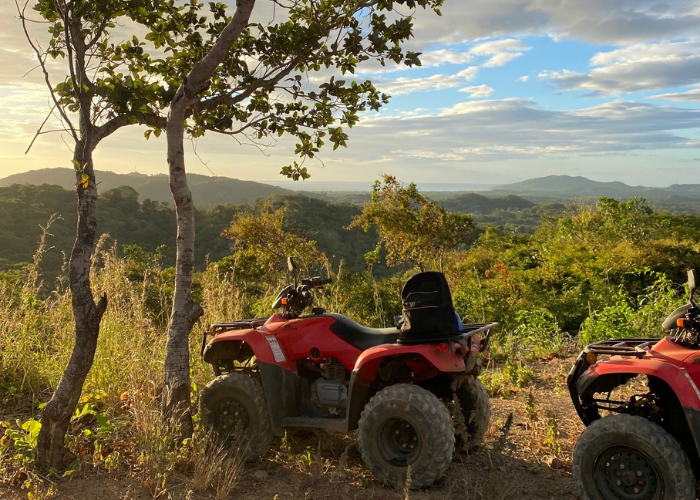 Riding ATVs through the mountains of Guanacaste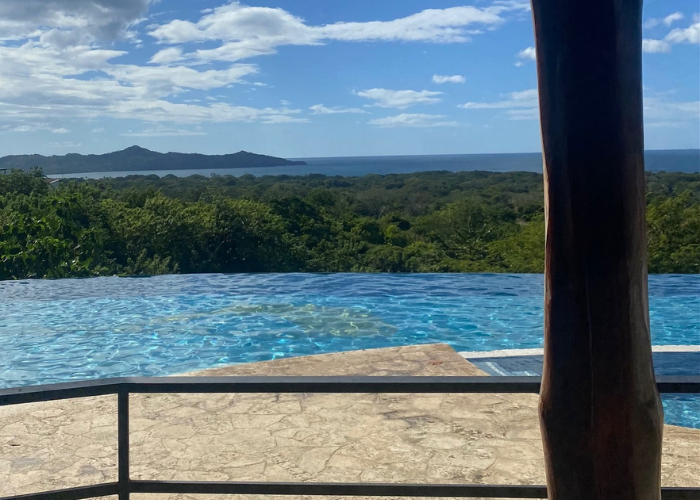 Enjoying ocean views in an infinity pool on a hillside at Gracia at Mar Vista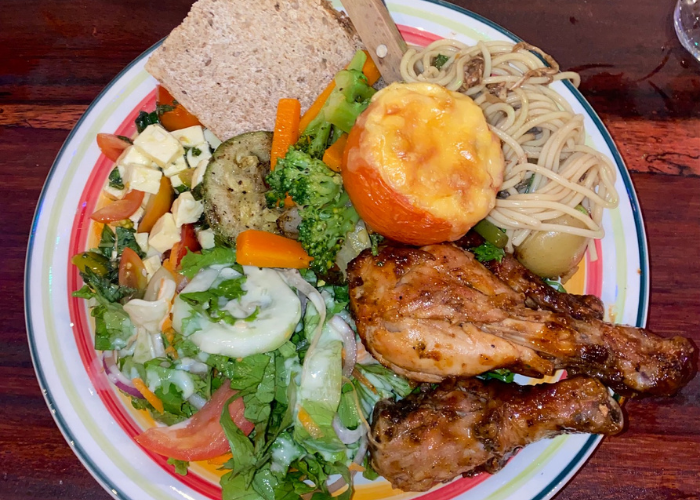 Eating a homemade BBQ dinner and having a late-night swim at Black Stallion Ranch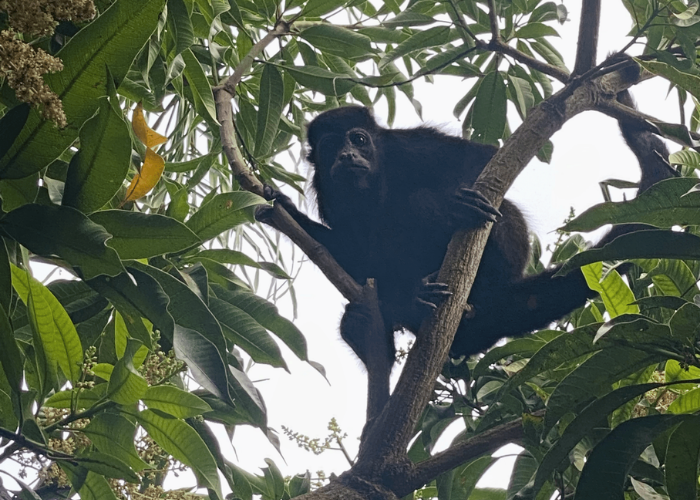 Wild monkey watching from our Airbnb balcony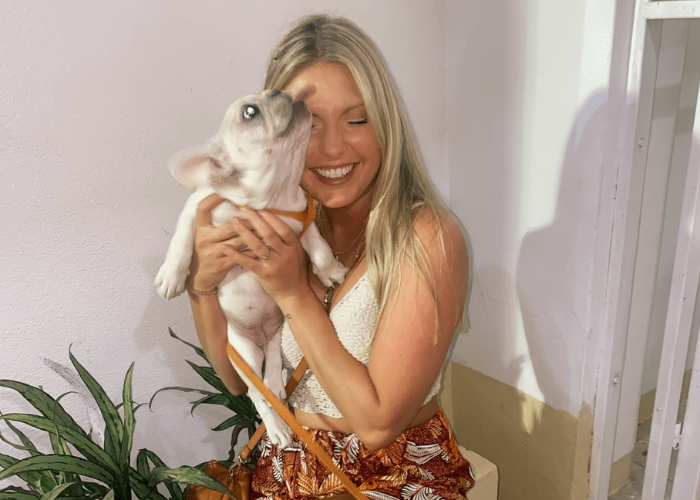 Saying hello to every dog I saw (there were a lot!)


Don't Live to Work, Work to Live
Working at a remote agency has changed my life for the better. I'm so grateful I get to have these life-changing experiences around the world while still working hard and growing my career. Costa Rica showed me the importance of the pura vida lifestyle; a real, simple life that reflects happiness, well-being, and satisfaction.
If you're someone who's looking for more flexibility in their life while working alongside passionate people, SmartBug could be the fit for you. Check out our careers page to explore our open positions and join our growing team!

About the author
Amy Simpson is a Senior Marketing Specialist at SmartBug based in Wilmington, North Carolina. She brings comprehensive agency experience and specializes in project management, reporting and analytics, and operational expertise. Outside of work, Amy enjoys traveling the world, soaking up the sun at the beach, and fostering dogs for a local animal rescue. Read more articles by Amy Simpson.
Subscribe to get our new blogs delivered right to your inbox
Other insights you might like