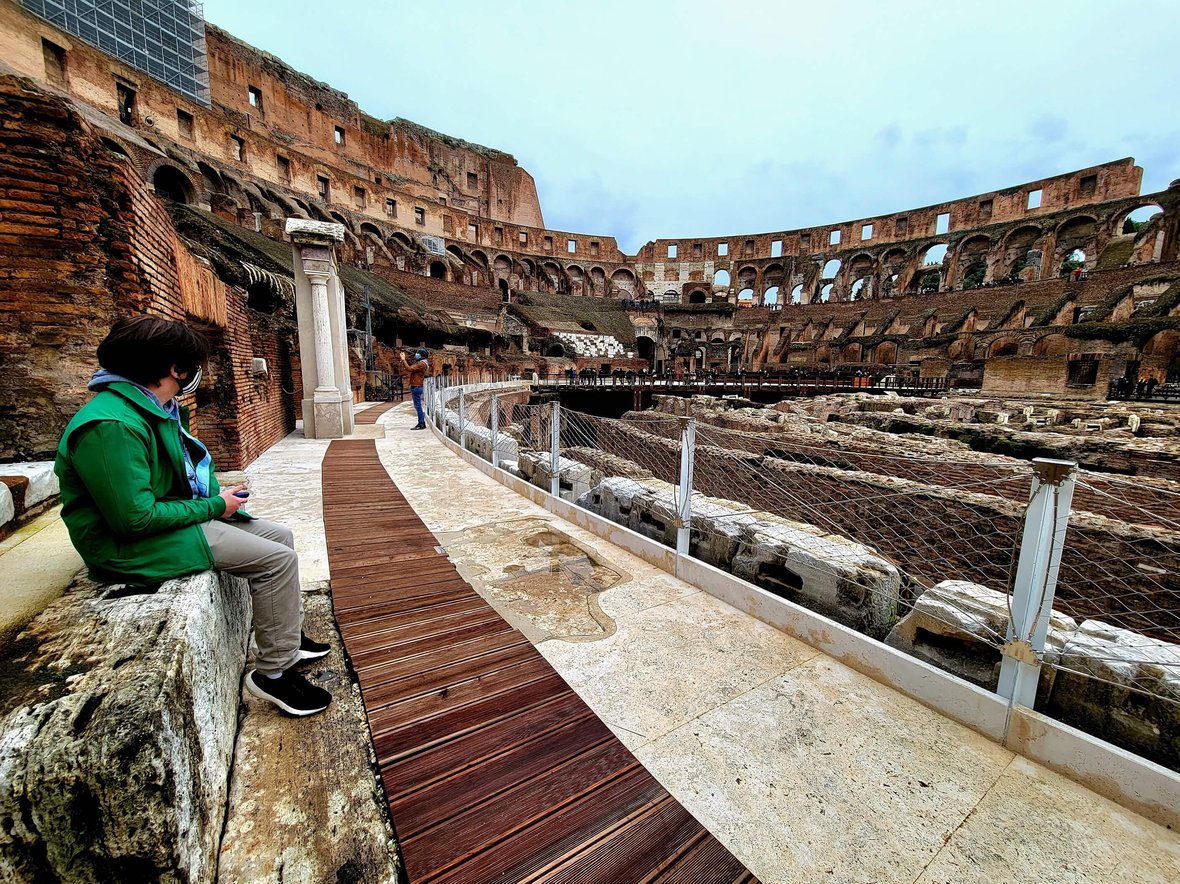 A Day in the Life of Working at a Remote Agency [Parenting Teens Edition]
March 29, 2022
---
Being a full-time parent with a full-time job is like herding cats, no matter the age of your kids. Everyone is running in different directions at all hours of the day, demanding different levels of attention.
My current cat rodeo involves teenagers, in particular, the kind who are old enough to have their own hobbies and activities but aren't quite old enough to drive themselves to the associated events. On any given weekday, I'm working as a part-time chauffeur and a full-time copy editor.
At SmartBug®, we like to say we were remote before it was cool—since 2007, in fact. We've been riding this remote work pony for a long time, while the pandemic left a lot of companies scrambling to get a saddle on. That kind of longevity pays dividends in a thriving and social remote work culture and a self-assured flexibility in how employees are given leeway to integrate our personal and professional lives as we see fit.


A Snapshot of the Family Rodeo
Before I get too into the nitty-gritty about my own work-life integration, I want to talk about the fact that I'm a copy editor. This means my workday is generally very task-based, and I don't have wall-to-wall meetings like some of my colleagues in other departments. The hourly details of my colleagues' work look different than mine, and my task-based job means my days flex in different ways than theirs do.
And with that disclaimer out of the way … no two days are exactly alike, but there is a general rhythm to my weeks and seasons. That rhythm depends on which sports and activities my kids are participating in and whether SmartBug is in crunch time for client work at the end of a fiscal quarter.
Ideally, my day goes something like this:
Wake up around 6:30 a.m. to get a jump on work and enjoy my coffee in peace before everyone else wakes up.
Poke the kids out of bed with a cattle prod in time for our neighborhood carpool pickup.
Morning concentration time!
Around midday, I'll break for lunch and a walk. Sometimes I listen to music or nerdy sci-fi podcasts while I take the dog around the neighborhood, but sometimes I listen to marketing industry podcasts. SmartBug is great about encouraging professional development and growth—there's even a full day each quarter devoted to learning and certifications—so my cardio-filled listening time counts toward professional development hours. I adore multitasking.
Afternoon concentration time!
At 3:30 p.m., I hop into the car and head to school for carpool pickup. This is another multitasking period when I can listen to podcasts or even take a meeting if needed.
By 4 p.m., the whole family is home, and my workday is usually over. Unless there's a rare stray task I need to tackle, I can spend the evening with the fam, watching TV and helping with homework.
That's what an ideal day looks like. But with a busy family, not every day fits the ideal mold. Most days are peppered with demands that don't slot into this neat little schedule.


Wrangling the Unexpected
There are the somewhat predictable demands, such as basketball team practices and art classes that occur on a regular seasonal schedule. Having remote, task-based work with a flexible, tech-friendly marketing agency means that I can edit anywhere, from the stands of the school gym to the parking lot of the art school. SmartBug's flex work policies make it easy for me to participate in PTA events during school hours and contribute to the monthly teacher potluck.
Then there are the unpredictable family-related demands. There are sprained ankles at volleyball practice that require a visit to the urgent care clinic, forgotten art projects that require a last-minute trip to the craft store, or important school supplies that get left behind in the morning rush and need to be delivered to class before lunch.
On these less-than-ideal days, I have the built-in flexibility to put aside 30 minutes to deliver forgotten supplies and to tackle one of my work tasks later in the evening, after supper. And if that urgent care visit goes long, I have a supportive management structure that understands when life gets hectic and helps me rearrange my more pliant work deadlines. I also have a department full of generous fellow editors, and we regularly pick up tasks for each other when the occasion calls for it.
In addition to all of that support, SmartBug offers an unlimited sick leave policy. So if that sprained ankle at volleyball turns into a bigger health issue, I don't have to worry about burning my PTO to take care of it.


Stepping Outside the Ring
Some weeks, we throw the regular rodeo schedule out the window and hit the open trail.
We spent last Thanksgiving in Italy—it's so easy to work as long as the Airbnb in Rome has good Wi-Fi! Using a mix of PTO and flex work means I don't have to blow my whole holiday time-off budget to spend a week or two abroad.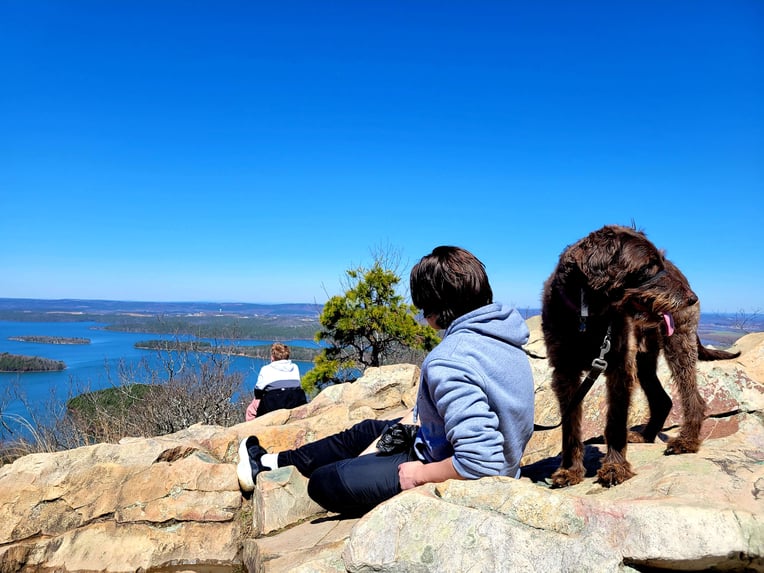 This last week, we went to visit my family in Arkansas for spring break. We hiked in the mornings, and then I worked in the afternoons while the kids helped their grandmother and played Xbox. Everybody got plenty of quality family time, and we enjoyed some incredible views to boot.


Is a Remote Marketing Agency the Right Fit for You?
Let's be real, y'all: The perfect job doesn't exist. Even in an ideal role at a spectacular company, some days are frustrating, some clients are high-maintenance, and some project deadlines are stressful. But finding a job where I genuinely enjoy the work and my coworkers, where I have the flexibility to be present with my kids, and where the company has a robust plan to help me maintain a healthy work-life balance? That's pretty amazing.
If you're herding your own cats and looking for a marketing rodeo with great benefits and even better coworkers, SmartBug is hiring!

About the author
Allison Fenner is a former SmartBug. She is an editor by profession, a marketer by trade, and a writer on occasion. Based in Texas, she has written and edited content for a variety of non-profit, education, tech, and marketing companies. When not fiddling with words, she can be found hiking into the wilderness or woodworking furniture for fun. Read more articles by Allison Fenner.
Subscribe to get our new blogs delivered right to your inbox
Other insights you might like