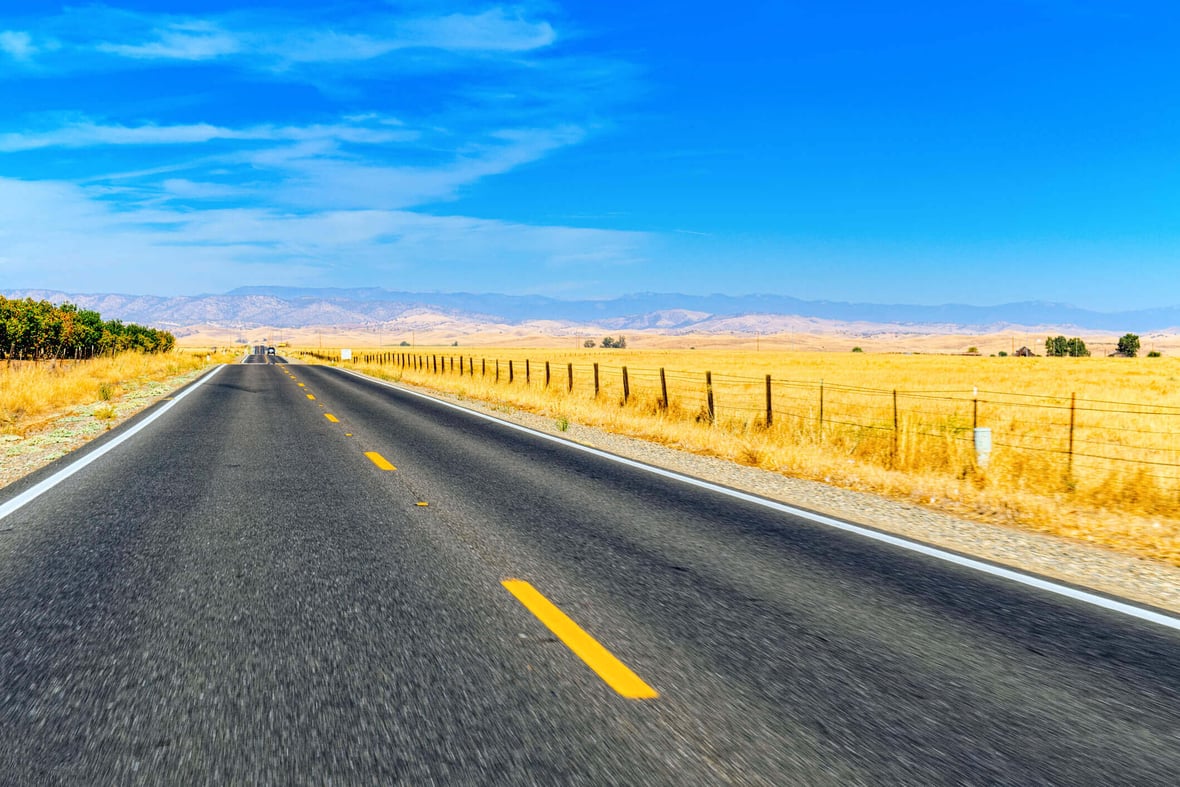 A Day in the Life of Working at a Remote Agency [Digital Nomad Edition]
December 17, 2021
---
Are you thinking of making the move to a fully remote career or wanting to know what work-life balance looks like for a marketer who is part of a team that practically invented remote work? (SmartBug Media® has been remote since our inception in 2007!) Read on, dear reader!

The Rise of Remote Work Opportunities
Working remotely has long been on its way to becoming a popular, if not primary, method of business operations. With the ongoing demands of the COVID-19 pandemic, fully remote career opportunities have grown exponentially. Global Workplace Analytics reports that remote working increased 216 percent between 2005-2019.
While statistics continue to shift along with "The Great Reshuffle" and other pandemic-induced workforce changes, the continued trend is that companies in the U.S. are now offering some form of a flexible workplace to their employees. And a flexible workplace is a perk most job-seekers are looking for.


A remote work setup at a beautiful state park


The Emergence of Digital Nomads
With more remote work opportunities, the traditional concepts of the 9-5 job have been turned upside down. Digital nomads are a great example of this radical change to working life. A digital nomad is someone who doesn't necessarily have one home base and travels frequently for pleasure or family needs while maintaining their employment via digital telecommunication technologies.
With workplace flexibility more accessible than ever, the number of people identifying as "digital nomads" in the U.S. increased from 7.3 million in 2019 to 10.9 million in 2020. That's a 49 percent increase that will only keep growing.
Although a typical digital nomad may live in a camper, outfitted van, or even a tent, the lifestyle can take on many different incarnations. This may include workers hopping between AirBNBs and vintage-inspired boutique motels that echo the fabled Route-66 road trips of yesteryear.


Why Choose Remote Work?
When you look back on your life will you see someone who lived to work or someone who worked to live? I ask myself this question on a regular basis in an attempt to live a more intentional life.
Almost a year into the pandemic I asked myself what it would look like for me to start working to live. At the time, I was working an admittedly very rewarding job for a local non-profit organization, but with everything going on in the world and the emotional nature of the work, I had a hard time finding balance.
The pandemic gave me the opportunity to primarily work from home, something my partner had been doing for nearly three years already. The experience was refreshing and pulled me out of a rut that I'd fallen into from my commuting and office routine. After just a few weeks of working from home, I found I had more energy for these reasons:
No commute time: A consistent morning and evening walk gave me more time with my dogs and partner and way less stress from driving across town.
Healthier meals: I had the time and space to prepare healthy meals at home.
Flexibility: Location independence meant more time and space for doctor's appointments, errands, and family time.
The nature of my previous job necessitated me being on-site at least part-time, so I knew I would eventually be returning to the office. While I adored my coworkers and believed wholeheartedly in the mission of the work, it was time for me to make a change.


For a remote worker and digital nomad, the view is always different and often spectacular
Because my partner already worked for SmartBug®, I had the inside scoop on their culture. When a Marketing Coordinator position opened up, I knew it was meant to be. I was looking for a fully remote work environment with an employer that valued a humanity-first approach to work culture and offered opportunities for career development.
I had finally found what I was waiting for, what I needed to work to live and explore possibilities I'd only ever dreamed of before: working fully remote with a company that was an expert in the matter.


Remote Work + Amazing Culture = Working to Live
After I had settled into my new role at SmartBug, my partner and I started talking about the advantages of us both working remotely. We could go anywhere at almost any time!
Once we recovered from that mind-blowing realization, we started to dip our toes in the water of the digital nomad lifestyle with week-long visits to my parents' place four hours north of our regular home. For example, holidays were no longer a logistical mess—wherever and whenever things were happening, we could be there!
My dad recently had surgery and my mom needed help in the days following. No problem! I could stay connected to work when I needed to and spend quality time with my extended family no matter the circumstances. Because of SmartBug's culture and benefits, these trips never impacted my PTO in a way that cut into my other partner and dog-focused vacations.


A digital nomad's view from the road
So in 2020, we bought a truck and camper and began our journey to full-time digital nomad life. We move cautiously, so this is something that's still in progress, but we plan on hitting the road full time in 2022. Our dream is to travel the country while we are younger, before we "settle down," and to take in as much nature and culture as we possibly can.
It is only through flexible, fully remote work that we are able to do this.

Perks of Digital Nomad Living
After we chose our transportation and shelter—a truck and a camper that could comfortably fit us and our three rescue dogs—we started planning the rest. Once you have a remote career, working remotely requires three essentials:
Internet access
Laptop
Power source
Remote work setup with a comically large second monitor (we're working on that…)
We did a lot of research on Wi-Fi hotspots and ended up with a Jetpack from Verizon that fit our needs. Once we made the investment in a hotspot, we checked the map of coverage and took our camper a couple of hours from home for a long weekend at Roper Lake State Park. I was very nervous for our grand experiment, but when Monday rolled around, both of us were able to log on and work from inside (and outside!) of our camper as if we'd never left home.
And the coolest part? We got to try new restaurants for every lunch, take walks in nature, dip our toes in the lake on hot afternoons, and take our dogs to the camp's dog park for an off-leash romp several times a day. We also spent time exploring Big Seated Mountain (Mt. Graham), the most southern land area and peak above 10,000 feet in the continental U.S., all because we were right next door.


Digital nomad dogs enjoying a day at the top of Big Seat Mountain
Our second trip took us a little farther from home and what we'd planned as another long weekend turned into nearly two weeks of exploring northern Arizona. With Dead Horse Ranch State Park as our home base, we took day trips around the state to Sedona, Jerome, Prescott, and more. We had lunch outside next to a giant pond with great mountain views and visits from bald eagles and great blue herons.


Remote work lunch view featuring a great blue heron

Of course, it's not all fun and games. The first night at Roper Lake we were inundated with tiny bugs when we took the dogs out in the evening. I turned on the flashlight and it instantly felt like someone had dumped a bag of rice over my head. Don't worry—they all went away when I turned it off and had a proper scream. And one night at Dead Horse Ranch State Park we had to run out in the middle of the night to rip the twinkly lights down from where I'd wrapped them on the awning, so we could pull in the cover and not fly away to Oz during a major storm. We didn't get much sleep that night because all three dogs insisted on hiding from the thunder in our bed. But even those misadventures are memories we'll never forget, and I can't wait to create more.
The new year promises many big lifestyle changes and endless opportunities for us and we are so grateful. Other than heading northwest in spring with a general desire to follow decent weather we have no other plans besides working to live and seeking new adventures.
For even more insight on traveling and working remotely, check out my colleague's remote work adventure in Maui!


Are You Ready to Become a Digital Nomad?
For those readers who are more introspective and like to write (like me—look at this wildly long blog!), reflect on the following questions before taking the leap to the digital nomad world:
What are your career and life goals? How would working remotely help you achieve these goals?
Do spontaneity and variety spur or hinder your focus and creativity?
Do you want to travel part-time or full-time and for how long? What would it look like for you to live on the road?
Do you want to travel nationally or internationally?
Would the needs of your current workplace mesh with the flexibility you would need to travel often?
Digital nomad hitting the trails in Flagstaff, AZ
Are you looking for more flexibility in your work and life? Maybe you're ready to take the leap into full-time digital nomad living. Either way, the first step is finding the rightfully remote career path.

Join the SmartBug team and let's hit the road! We're hiring!

About the author
Sara Wolfe Vaughan is an Inbound Marketing Specialist from Arizona. As a former non-profit professional with an MFA in creative writing, she has worn many hats from branded content creation to game-changing capital campaigns. Her focus is on helping clients build lasting relationships with their customers. Read more articles by Sara Wolfe Vaughan.
Subscribe to get our new blogs delivered right to your inbox
Other insights you might like