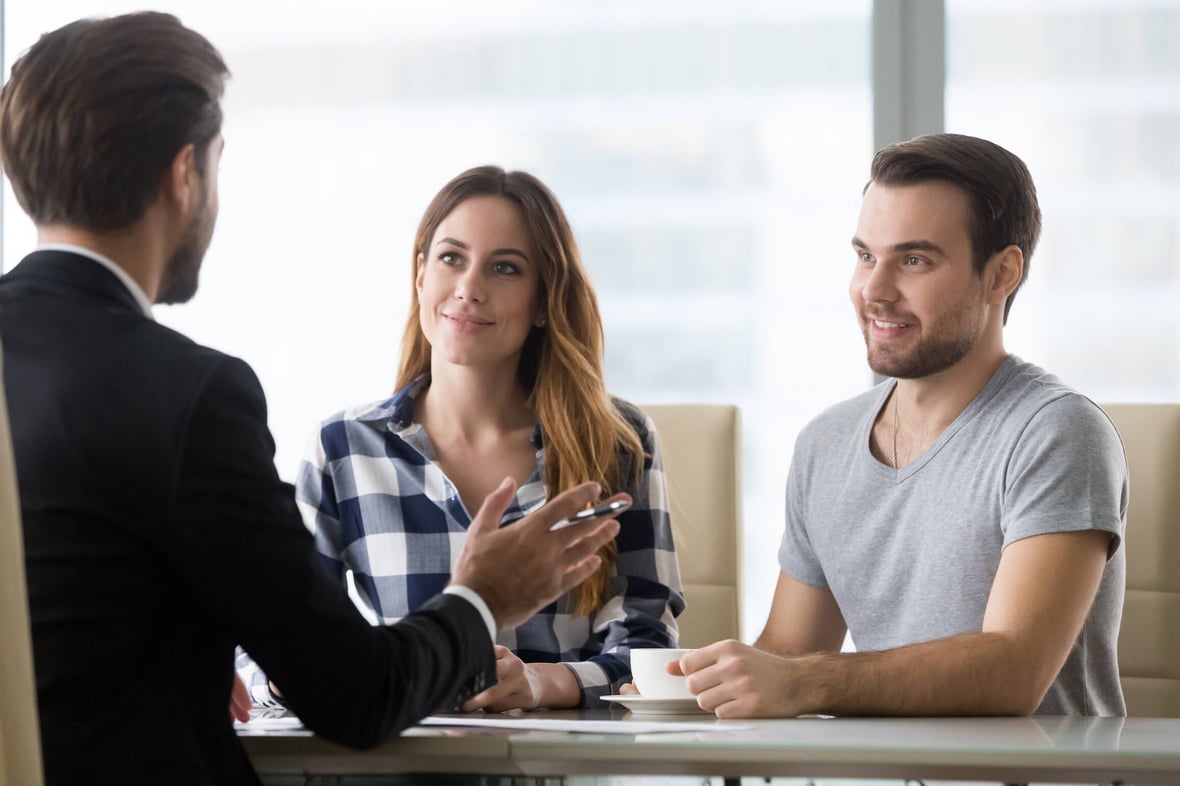 Simplifying During Disruption: Professional Services Marketing in 2020
February 13, 2020
---
Just 25 years ago, the professional services industry looked radically different from what it does today. We've transitioned from phone books, manual data/information entry, and having to wait to physically be in a position to do business—to a time when we hold the world's information in our hands and can demand answers instantly.
Consumers not only prefer their solutions to be delivered quickly, they demand it.
Now, in a brand-new decade, more is changing in the landscape of professional services. Those in the legal and consulting professions are faced with the challenge of needing to continually offer their clients more value for their money. Services are expected to become more automated and commoditized, as clients increase their data knowledge and can Google anything.
We are entering a time when clients are beginning to rethink their purpose and the purpose of their business models. It is not surprising that we are also entering a new time of disruption—an age that has the potential to become an industry in and of itself. But what is causing this disruption in the first place? And what can we as marketers do to rise above it?
Technological improvements, new business model developments, distribution channel replacements, and rapid digital scaling all contribute to disruption—as well as the impact that disruption will have on many industries and business models. Technology is poised to replace many jobs that involve knowledge-sharing and has already replaced numerous others. Let's take a look at the main causes of disruption.

Causes of Disruption and Tips to Rise Above

1. Competition Saturation: Website Direction and Content Quality
An incredible amount of competition can be expected as market alternatives come forward or the structures of businesses are altered. This is why it's imperative to partner with knowledgeable professionals that are poised for digital strategy and adopting new methodologies. Still not sure how to differentiate yourself or your company and meet the increasing demands for value propositions? Here are some examples that will help you get started:
Quality is essential when it comes to rising above your competition. Some proactive steps to improve the quality of your digital content include: defining your niche, incorporating exclusive content (ask yourself, "Can this be found anywhere else?"), subject matter expert inclusion, and altering the way in which those that visit your site consume your content. A great place to start would be by reading "7 Ways to Improve Your Content Quality as Competition Increases."
You want concrete direction for your website in 2020. In addition to downloading our growth-driven design guide (hello, user-driven website improvements!), it's a good idea to create a mood board. A mood board is a digital collage or group of elements that help define the direction of a website—and direction is what you need in the age of disruption!
2. Increasing Client Demands: Tell a Story and Publish Long-Form Content
It may come as a surprise that 2020 will bring drastic changes in how clients buy and interact with professional services. The a la carte model has become increasingly popular, which brings about the need for frictionless selling. Customers do not want to encounter distractions and unnecessary additions to what they want, and with diversification ever-increasing, you can count on the customer moving on quickly if they have to think too much.
Seventy-one percent of C-suite executives surveyed by Raconteur said that they found content from brands to be "boring, repetitive, and self-serving." People are not engaging with branded content, and that content is not doing a good job of challenging existing consumer perceptions about the foundations of running a successful business. How, then, do you differentiate, and have your clients/consumers see you as a thought leader?
3. The Rise of Technology and AI: Chatbots and Tech
Automation is coming for professional services, and it is on a fast-moving trajectory. Technology has opened the world to better knowledge sharing, but it has also made way for that knowledge to be transparent and automated in its delivery. Technological advancements can be viewed as either threats or opportunities, and that decision lies on your willingness to reinvent.
Adding chatbots to your business and sales model is essential, or you will get passed up by your competitors. Chatbots are the way of the future when it comes to serving customers to your business's full potential. Did you know that AI-powered chatbots now have the power to understand the intent behind your customers' requests?
Although you don't have to load up on the latest and greatest AI tech, your investment in upgrading and improving your technology stack will determine your growth now more than ever before. Small improvements, such as replacing text-based emails with video, can and will change your life (and the lives of those you interact with professionally).
Inbound Marketing for Professional Services
2020 has the potential to be your most successful and growth-driven year, but it could also be the year that technology and the disruption it's causing will be your downfall. Don't let that happen. Whether you need to sell smaller, more customized engagements as a professional services provider or you need to upgrade your technology stack, investing in and integrating the right technologies can help your company run more efficiently and see bigger results.
About the author
Chantelle Stevenson was formerly an Inbound Marketing Senior Specialist at SmartBug. As a Hubspot/Database advocate and expert, investing in their training and knowledge of inbound marketing is something she takes great pride in. Outside of work, Chantelle likes to spend time with her family and horseback ride. Read more articles by Chantelle Stevenson.
Subscribe to get our new blogs delivered right to your inbox
Other insights you might like