By Ryan Malone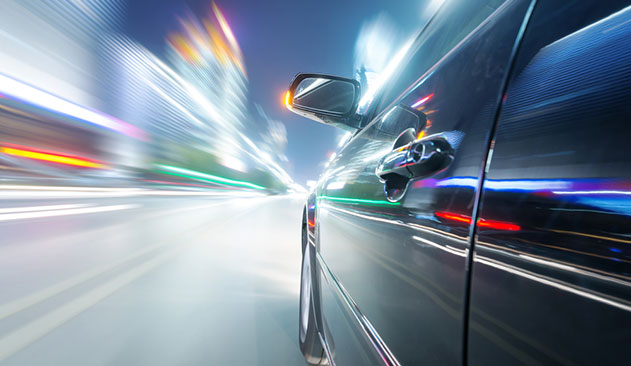 We all realize that quality content, distributed in a strategic way, can snag prospects and convert leads like no other marketing tool can.
That's why, at this point, "93% of B2B marketers use content marketing" according to a joint CMI/MarketingProfs report, and the number is only going to increase going forward.
But now that you have a content marketing strategy in place and you know it's working, what can you do to make it more efficient and powerful?
Here are four tips for accelerating your content marketing strategy:
Repurpose Your Content
No doubt you've heard this before. I know we've talked about repurposing here on the Inbound Marketing Blog several times. But the fact is, most content marketing strategies don't take advantage of this simple method for expanding your content's reach and extending its life cycle dramatically.
The basic idea behind repurposing of content is to take an excellent idea – say, a top 10 list of tips your target audience is going to find extremely helpful – and determining how many different ways you can effectively present that content so that different audience members will enjoy consuming it at different times and in different ways.
Here's an example:
It starts as a blog post.
Then, each tip is broken out as individual tweet or posts for other social media channels.
The entire list is expanded into a free downloadable white paper.
Then, it's included with a few other lists of tips in an eBook format.
The same ten tips could make a fantastic SlideShare presentation.
And one or more YouTube videos.
And a podcast episode.
And a series of emails to your house list.
… and that's just off the top of my head!

Your imagination sets the bar for how far you take it!
Revamp Your Editorial Calendar
Again, this is not new information. If you're producing content, you should be maintaining and following some sort of editorial calendar that allows you to plan content production far enough in advance to give you time to create quality work and distribute it consistently.
But when you're repurposing your content effectively in an effort to extend its reach and impact, a structured schedule becomes even more important. While repurposed content is generally going to appeal to different audience members in different ways, it can be a turnoff to shotgun ten different versions of the same message out into the world at the same time.
Instead, by using the editorial calendar effectively, you can plan different variations of the same content theme and space them out strategically for maximum impact. Among other considerations are the days of the week and times of the day that various audiences are most likely to engage with your content.
As an added bonus, effective scheduling of content variations can be used for insightful A/B split testing to allow you to continually improve your content over time.
Take Advantage of Collaboration Tools
Various tools and systems abound that allow the content creation and distribution process to be handled by teams, and the purpose of this post is not to recommend or review any one tool.
Instead, simply be aware of the fact that accelerating your content marketing strategy will require that more than one person be involved. And the more organized and efficient the collaboration process is, the smoother the entire process will become.
Many smaller organizations find success using Google Docs or a similar cloud-based document system that allows editing and commenting with minimal learning curve. Others prefer more specialized tools like HubSpot that combine the team-based content creation and distribution process in a formal structure.
Whatever you decide to use, be sure to choose a tool that accentuates the strategy rather than a tool that gets in the way of the process.
Outsource Whatever You Can
The final tip goes hand-in-hand with collaboration, and that's outsourcing.
To keep up with the demands of being an effective publisher, most organizations are finding that outsourcing one or more aspects of their content marketing strategy to outside professionals allows them to accelerate their strategy without taking on too much additional expense or reallocating in-house resources that are better utilized elsewhere.
Hiring an inbound marketing agency to handle some or all of your content marketing strategy for you can provide a quantum leap forward in the power and effectiveness of your brand story. Depending on your needs, the planning, creation, distribution, and monitoring of your content can all be outsourced to allow your teams to focus on doing what you do best, serving the customers your content draws to you.
What other tips have helped you accelerate your content marketing strategy? Share in the comments below!