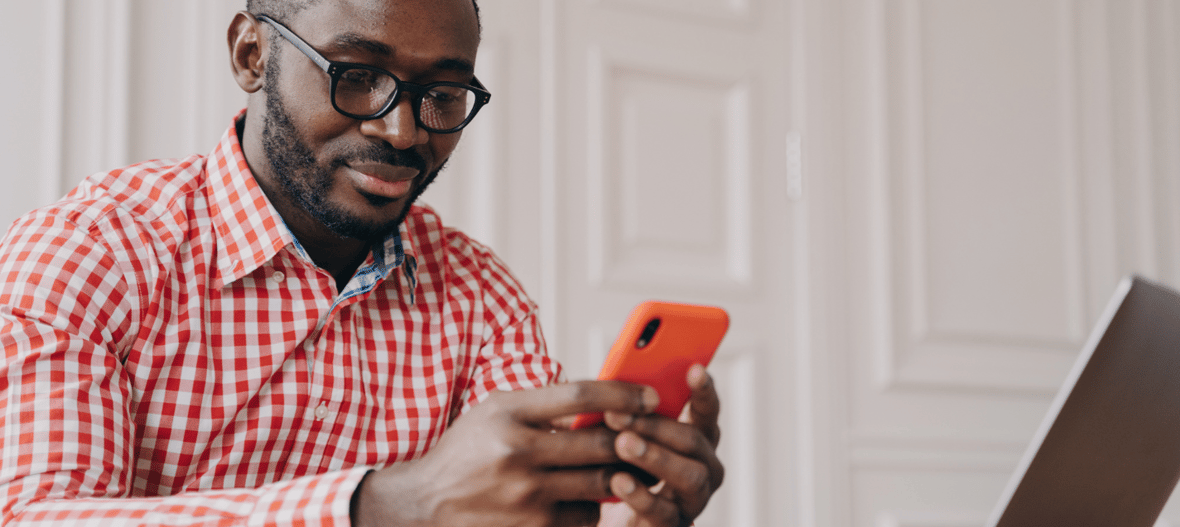 Email and SMS messaging are personal channels that make use of catchy messaging and engaging imagery to quickly capture the attention of your subscribers and encourage them to take action. Each email and SMS subscriber is worth a certain amount of revenue, and that amount can be substantial if you run your campaigns right.
But your campaigns are only worth revenue because of the subscriber on the other end of the message, and they don't just come out of thin air ... so how do you gain subscribers?
Your subscriber collection strategies (also known as list growth strategies) are at the foundation of your email and SMS marketing campaigns. Each new subscriber added to your list is worth an actual dollar amount. So, the higher rate at which you collect subscribers leads to higher business revenue.
In this blog post, you'll learn about:
The true value of email and SMS

List growth strategies

The order of contact collection

Offers in exchange for contact information

And the best tools to use for list growth strategies
Let's dive in!
The True Value of Email and SMS
When executed properly, email and SMS marketing campaigns can build brand awareness and loyalty, move the customer through the buyer's journey, and improve your personalization efforts. This is all well and good, but you also need to know each one of your marketing campaigns works as revenue leverage. Email and SMS can do just that.
Take a scenario in which:
Each email subscriber is worth $1.60 per month and each SMS subscriber is worth $3 per month.

A brand collects 10,000 new emails and 2,000 new SMS subscribers per month.

They increase their sign-up rate just 20 percent.

This means +2,000 emails and +400 SMS subscribers, or

an additional $4,400 per month.

On top of this, if the brand has a high repeat customer rate (30 percent or more), revenue scales linearly with subscriber growth rate.
Users can see the value of each subscriber for a given time period when using an analytics platform, such as Klaviyo.
The Importance of Collecting Contact Information
Before you can gain the monetary and brand-building benefits of email and SMS marketing, you need to establish list growth strategies.
As your traffic comes to your website through advertisements and organic search, the industry average is between a 2-3 percent conversion rate. Although most visitors bounce, there's still the opportunity to collect contact information from the 97 percent of people who bounce in order to nurture them through the customer journey.
We aim to collect 8-15 percent of our clients' total traffic with a list growth strategy, such as a form or pop-up, which often quadruples the number of emails or phone numbers in a database compared to brands that do not optimize their subscriber collection strategy.
Ready to learn how our e-comm marketers can help you? Get in touch!
8 List Growth Strategies
Successful contact information collection is all about timing and intrigue. As you'll find, some of these strategies encourage the visitor through incentives, and others collect information at the same time as other actions, such as at the checkout page.
1. Pop-Ups on a Website
A pop-up is the most common strategy for list growth. A pop-up often appears sometime after the user has browsed your website for a while, suggesting they could be interested in knowing more about your company, discounts, and products through email marketing. Avoid pop-ups as soon as the customer visits your website; this tends to be more off-putting than if you were to wait for them to gain interest in your product by browsing.
Email often drives more revenue compared to SMS, so it's important that the pop-up asks for the email address first. Once they enter their email address, you can ask for their phone number or give them an extra incentive to provide that information.
2. Requests at Checkout
Collecting contact information during checkout is easy and effective. The customer is already including email information to receive a receipt and shipment updates. However, you will need to include a box with specific terms that outline compliance and consent to be marketed to.
3. Email Campaigns or Automations
Once you begin sending your subscribers email marketing, you can work on gaining their phone number to send them SMS messages. Although SMS lists tend to be smaller, they're very important because SMS messages have a 98 percent open rate.
Generally, it's advised that you incentivize the subscriber to sign up for SMS marketing because people tend to be more careful about who they give their number to. You can offer exclusive or extra discounts, early alerts about new products and deals, or anything else that might incentivize them.
4. Landing Pages
Landing pages often offer a preview of gated content, which the visitor can access after they provide their email address. Much like the checkout strategy, you'll need to include language around opting into email marketing after they receive the piece of content.
5. Forms Embedded on the Website
On a product page, you can embed an SMS form that prompts the visitor to provide their phone number. Again, you'll want to consider providing an incentive in exchange for their information.
6. Forms on Social Media
Your followers are subscribers just waiting to sign up. You can create a simple landing page that prompts them to provide their email address with some type of monetary or value-added incentive. Once it's ready, promote the page in your posts, or include the URL in your bio if you're using platforms such as Twitter or Instagram.
7. Blog Posts
Blog articles provide a number of benefits to brands and customers by creating engagement, providing helpful information and solutions, and promoting products. With every good blog post comes an effective call to action, and if you can win over your customer with excellent content, you're sure to get their email address when they subscribe to your blog.
8. Chatbots
Although still early on in development, chatbots offer a number of ways of automating messaging to interact with your visitors. In fact, you can create mini-marketing campaigns that look similar to a common customer journey by helping them find a solution. For example, you could direct them toward a blog article that ends in a CTA to sign up for email marketing.
Approaching Contact Information Collection
As you might have already noticed, it's always best to ask for an email address before asking for a phone number. Most people feel less inclined to provide their number because it's more personal than an email address. However, as you gain their trust through email marketing and providing an excellent experience in every respect, they're most likely to sign up for SMS marketing.
Collecting Information Through Pop-Ups
Using pop-ups is one of the most common strategies for contact information collection, but many brands make the experience overwhelming by asking for too much too soon.
Email should always be collected first in the pop-up, not only because most people feel more comfortable providing their email but also because email is a richer environment that leads to higher conversions and overall revenue compared to SMS.
That being said, there is a wrong way to collect information through pop-ups. In the example below, the pop-up requires the visitor to provide a phone number to receive the discount.
A much more effective alternative would be to offer an optional extra 5 percent off if they provide a phone number in addition to their email address for a total of 15 percent off.
Offers in Exchange for Contact Information
Providing incentives is a great strategy for approaching contact collection. There are many options, and some work better than others depending on the company and product.
1. Discounts
Discounts are the No. 1 driver for email and SMS sign-ups. Whether you offer them in percentage or dollar amount, discounts have the highest sign-up rate.
2. Free Gifts
Along with discounts, free gifts are a great way to encourage sign-ups. This is a great alternative to discounting for brands that want to preserve brand value and avoid sales and promotions outside of major holidays.
3. Premium Content
Depending on the amount of content your company produces, you might consider offering a free guide or e-book as an incentive.
4. Newsletter Sign-Ups
The simplest way to collect subscribers is to offer up a newsletter that lets the reader in on new products, VIP benefits, and discounts before anyone else. However, sign up rates tend to be low for this method at about 1-3 percent.
Test Each Incentive
You can learn how each incentive works for your company by testing the performance of each one. A/B testing allows you to measure the success of each incentive based on the highest sign-up rate, highest margin, and best customer lifetime value.
From working with thousands of clients, we've never seen a hard rule that works for every brand. Some brands do better with percentage-off discounts, others with a dollar value, others with free gifts, and others with helpful content that supports product purchases. Testing is key to getting the highest conversions and profit margins.
Tools for List Growth Strategies
Your list growth strategies can't be put into place without the right set of digital platforms. Luckily, getting started doesn't require too many tools, and many of them are reasonably priced:
1. Klaviyo
Klaviyo provides a marketing automation platform used primarily for email marketing and SMS marketing. In addition to delivering experiences to customers, the platform stores a business's customer data, making new experiments possible to help businesses grow faster in ways that they control.
2. JustUno
JustUno is a premium conversion marketing and analytics platform that provides retailers with powerful tools to increase conversions. It equips marketers with templates to build sign-up pop-ups, discount pages, interactive games, and other list growth strategies.
3. OptinMonster
OptinMonster is another lead generation software platform that helps grow email lists, improve website conversions, and reduce cart abandonment. The platform provides marketers with templates to encourage visitors to provide contact information before they bounce.
Grow Your E-Commerce Business with SmartBug
Growing your e-commerce business requires a confluence of properly executed strategies that might seem small on their own, but when combined, they result in brand recognition and revenue growth.
Check out our e-book Repeat Customers: How to Get E-Commerce Customers to Swipe Right on Your Business to learn about strategies we've used to help businesses keep new customers coming back.
Ready to learn how our e-comm marketers can help you? Get in touch!

About the author
Ryan O'Connor was formerly SmartBug's Director of E-commerce Growth, product manager, and sales director. He enjoys helping readers learn how to solve big business challenges through consumer psychology within the constantly evolving e-commerce landscape. Over the past 10 years, Ryan has helped 1000s of DTC brands navigate challenges to grow fast through intelligent marketing. He's not afraid to get his hands dirty, having launched his own e-commerce stores from the ground up. Read more articles by Ryan O'Connor.
Subscribe to get our new blogs delivered right to your inbox
Other insights you might like