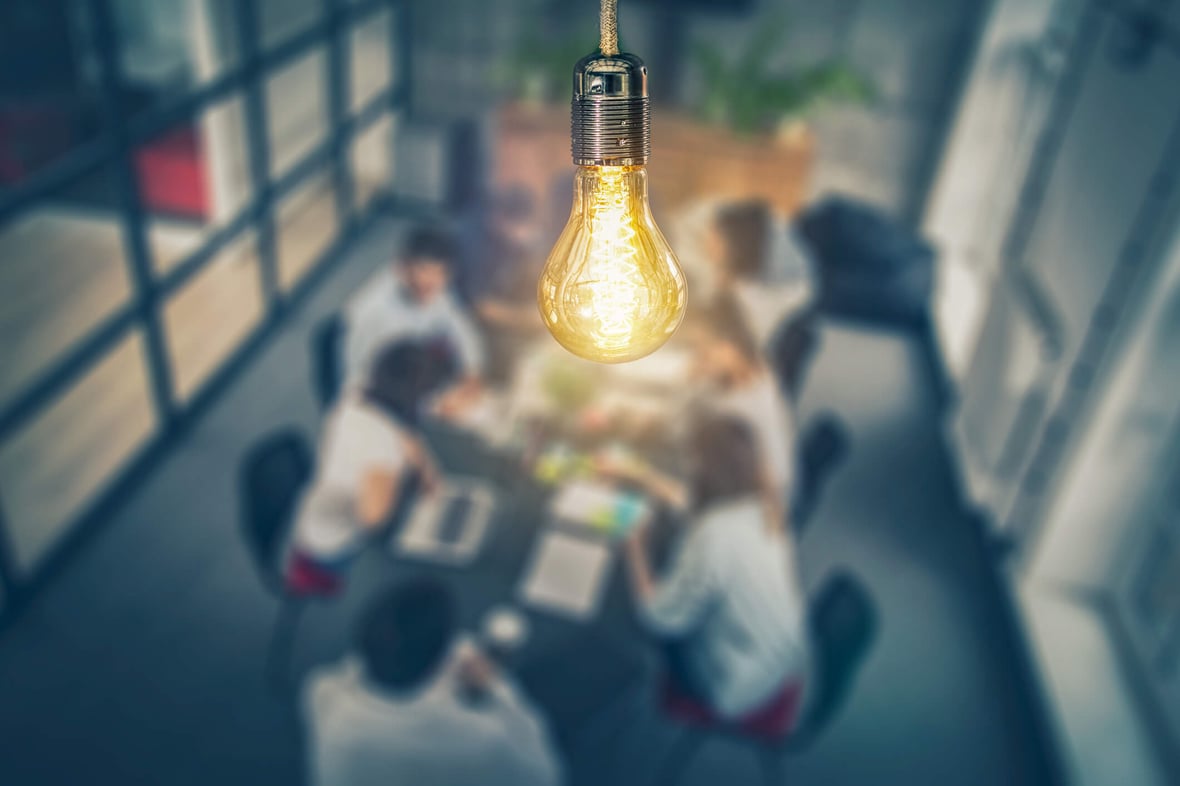 Is There Still a Place for LinkedIn Groups in Your Marketing Efforts?
April 1, 2019
---
LinkedIn is quickly becoming a must-have tool for B2B businesses. Beyond simply fostering connections among its 590 million active members, the platform is also a powerhouse when it comes to lead generation. In fact, a recent survey found that LinkedIn generates more than 80 percent of a business's total social media leads. Although the benefits of building a LinkedIn presence are clear, one feature of this robust tool hasn't always had the best rep—LinkedIn groups.
But why?
Historically, LinkedIn groups weren't closely regulated and became flooded with spam and promotional advertisements that ultimately weren't helpful. This led members to distrust them and businesses to not utilize them. Thankfully, LinkedIn made substantial changes to this feature by making all groups private, limiting the members that could join them, and enforcing stricter oversight to facilitate more meaningful interactions.
This leads us to an even bigger question: Is there still room for LinkedIn groups in your marketing efforts?
Absolutely!
This article highlights the many benefits LinkedIn groups can offer your organization, how they can be used to supplement your traditional social media strategy, and best practices to get the most out of your interactions. Let's dive in!


Benefits of LinkedIn Groups
LinkedIn groups are essentially professional forums that focus on a specific topic or industry where members can share, exchange, and discuss information. The best part about them for marketers? These people are already actively engaged with a particular topic!
Take a moment to consider these staggering stats:
There are currently over 2 million active LinkedIn groups and more than 8,000 others are entering the playing field each week.
People who engage in group discussions get an average of four times more profile views than other LinkedIn members.
Members typically join an average of seven groups.
LinkedIn groups aren't going anywhere! LinkedIn unveiled an entirely revamped user experience last year that has made connecting with members even easier. Some of the most notable updates include the ability to post videos, receive push notifications, and stay connected through the mobile app.
If that's not enough, LinkedIn groups also offer a variety of benefits that other social media channels do not by helping you:
Build authentic, meaningful relationships. Engaging in group discussions puts you in front of people who are already interested in learning more about a specific topic and allows you to showcase your expertise around that subject. Furthermore, by providing valuable information, you are building relationships that could potentially lead to new leads for your organization—or better yet, a purchase!
Filter through all the noise to reach the right people—for free! Let's face it: Reaching your target audience isn't as easy as it once was. Consumers are bombarded with advertisements everywhere they go—billboards, television, the internet, and now, social media. Capturing their attention amidst everything else is critical to success. LinkedIn groups enable you to cut through that noise and engage with members who have already demonstrated interest in a particular topic or industry. And the cherry on top? You don't have to pay to reach them.
Conduct market research about your ideal customers. Any good marketer knows that the key to creating the right content for your target audience is to develop buyer personas. Often, these personas are developed through customer interviews and industry research. LinkedIn groups, however, offer an exclusive sneak peek into the challenges, motivators, and interests of like-minded individuals who already are interested in a particular topic. This information can be used to deepen your understanding of your existing personas or maybe develop a new one you hadn't thought of yet. You can also use these insights to guide your next piece of premium content.
Expand the reach of your content. As marketers, we spend a lot of time creating content, and because of that, we want to capitalize on its reach. By showcasing relevant content within LinkedIn groups, marketers can use the groups as additional channels to get the right information in front of the right people, at the right time. The conversations and networking that spark from this content can also lead to guest blogging opportunities that you might not have had initially.
Become a thought leader in the industry. One of the best ways to stand out from the competition is to position yourself as an expert in your niche. By sharing relevant content, engaging with other members regularly, and answering questions within the group, you'll become a valued contributor that other members respect and trust.
Utilizing LinkedIn Groups
It goes without saying, but the key to finding the right group for your organization starts with your buyer persona. You want to make sure you are only joining groups that are relevant to your product, services, or industry. Think about common pain points your persona faces, where they might go to get information, and the thought process involved in solving their challenges. This can help guide your search.
There are several different ways you can find groups. First, you can use the group search tool in LinkedIn. Navigate to the right-hand side of the screen, select "Work", and then select "Groups".

Here, you will find a list of all the groups you are currently a member of. If you don't have any yet, no worries! To find new groups, select "Search other trusted communities that share and support your goals." LinkedIn will then populate a list of groups that you might be interested in based on your specific profile information, job title, or other groups you are affiliated with.
If you still are not finding what you are looking for, you can simply enter a specific keyword into the search bar at the top and select "Groups" to find more.

If you'd like to get more granular, you can also take a look at groups your competitors or customers are affiliated with. This can help you identify additional qualities and keywords to expand your search.
After finding a group that you think will align with your persona and industry, be sure to check the group description and rules carefully. To make interactions more meaningful, there are now clear specifications for what you can and can't do within a group. The goal is to ensure your expertise aligns with what the group will find interesting. If you take proactive steps to ensure this, you can save yourself time and reduce the risk of getting banned from the group.
Lastly, because all LinkedIn groups are now private, you'll have to request access before you can join. Many times, group admins will take into consideration whether you have any connections in the group, how well your profile aligns with the group's goals, and if you have any inherent interest in what the group has to offer. If you meet the criteria and it aligns with your specific lead generation goals, select "Ask to Join" and wait to hear from the admins.


Best Practice to Follow
Once you've selected several viable groups, it's time to start networking! Here are a few best practices to follow to make the most of your interactions:
Use well-crafted messaging: The key to capturing your audience's attention is to use compelling, concise, and relevant copy in your posts. Remember, this is likely the first impression a member will have of you!
Be educational … and don't spam! This one is important. There is nothing that will make you lose credibility faster than a slew of promotional messages. As with all things inbound marketing, information should always be helpful and relevant.
Always engage with members: It's not enough to just post content in a group and expect magic to happen. You have to be continuously interacting with members, answering questions, and sparking meaningful conversations.
Know your audience: Once you're in the swing of things, you'll likely be interacting with multiple groups at once. One of the biggest mistakes you can make is to copy and paste the same message across all groups. Think about it—if you're in multiple groups focused on a similar topic of interest, chances are some of the members are as well. This can quickly eliminate any trust you've built.
Analyze and pivot: Always analyze what's working and what's not, and then modify to get the best results. For example, if you are getting a lot of engagement from one group, allocate more time toward that group and less toward another that might not be as responsive.
Remember—LinkedIn groups haven't always had the best reputation in the industry. But with new oversight and regulation, they are now a powerful tool that can generate engaged leads for your organization. The key to getting the most out of the tool is to stay personal, share relevant information, and engage whenever possible. So, get out there and start connecting!
If you'd like more tips on how to make sure you're placing the right content in front of the right people, download our free guide, Mapping Content for Different Buyer Personas.

About the author
Christina Clark was formerly an Inbound Marketing Strategist at SmartBug Media and brings a wealth of creative talent to the organization. She has experience implementing both traditional and inbound marketing strategies for companies in various industries and has been a HubSpot power-user since 2015. She specializes in lead generation, lead nurturing, and content marketing tactics. Read more articles by Christina Clark.
Subscribe to get our new blogs delivered right to your inbox
Other insights you might like