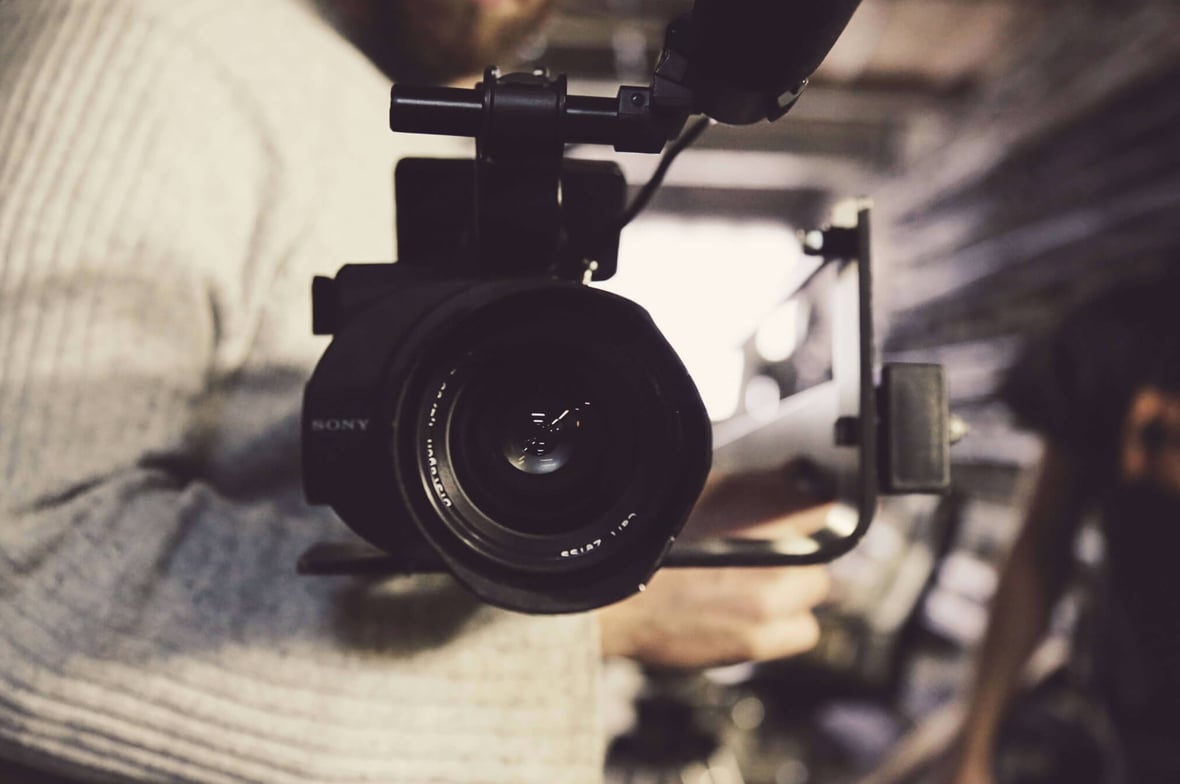 4 Tips to Elevate Your Next Video Marketing Strategy
June 15, 2018
---
By Kevin Coll
"The most powerful words in English are 'Tell me a story,' words that are intimately related to the complexity of history, the origins of language, the continuity of the species, the taproot of our humanity, our singularity, and art itself." —Pat Conroy, famed author
I love stories because they cut to the very soul and pathos of communication. It's actually scientifically proven that storytelling cuts through that outer layer of your brain known as the neocortex and hits you where it counts—the limbic brain—your middle layer. Jeff Bloomfield wrote in his book, Story-Based Selling, "The limbic brain can be characterized as the 'feeling' brain. This is where emotion, feeling, visualization, and memories are housed."
Stories make for better marketing because they elicit emotion. They can influence whom we trust, play on our nostalgia, and help us make sense of complex information. Video is the storytelling king. Hollywood averages around $10 billion a year in revenue because of our love of video. YouTube is the second most visited website because of our love of video.
What does all of that mean for video marketing? Better yet, what does it mean for your video marketing strategy?


Four Powerful Tips to Incorporate Into Your Video Marketing Strategy
1. Don't Start with Budget; Start with a Story
How much do you typically budget for video marketing? This is a tough question to answer right out of the gate when building a video marketing strategy. The budget is going to depend on the type of video you are creating, and you could spend anywhere from $2,500 to $150,000 on a video. But before you begin worrying about your budget, figure out the kind of story you want to tell and how you are going to tell it.
Cost can hamper the creative process, and you could leave really smart ideas on the table. The best way to start with your story is to consider your buyer personas, because they are the protagonists of your story. Every protagonist is on a journey, and you as the brand must position yourself as the guide character in that persona's story. From there, you must clearly and specifically define your protagonist's need or desire in order to plan and plot your story goal. Your story goal and your personas will always dictate how much you are going to spend down the road.
2. Repurpose High-Performing Blog Content into Social Media Video Bites
Check your blog stats in HubSpot or whichever marketing portal you're using. Find your top five performers and repurpose those blog posts into 15-second teaser videos for use on your social media channels. Reusing content is a great way to spread your message across other networks in ways that might lead to better conversions than when it was in another format. You don't have to reserve this approach just for blogs. You can do the same thing with e-books, white papers, and other premium content.


3. Use How-To Videos for SERPS and Increase Your Organic Traffic
According to a recent study, video drives a 157 percent increase in organic traffic from SERPs. Search engines are growing their appetite for video content, and they've put up new features to turn the web into a world of videos. Google is featuring how-to videos as "Suggested Clips" for user queries. Not every "how-to" keyword query will bring up the suggested clip box, but the fact that Google is showing videos in this way on search results makes having more "how-to" videos in your video marketing strategy a must.


4. Create a Video Series
I, for one, love to binge watch Netflix. That is where the world is going. People want more and more of a good thing. If your brand has content already, find clever ways to repurpose that into a monthly live video or YouTube series. Either way, an ongoing series for your audience is something you should add to your video marketing strategy.
Ultimately, your next video strategy depends on you, your brand, your goals, and at some point, your budget. The great thing about the era we live in is that there really are no barriers to making video content and doing almost anything you want. Smartphones shoot in 4K, and, with sites like Fiverr and Upwork, you can tap into the international labor market and find skilled freelancers to help you with every step of your video marketing strategy.

About the author
Kevin Coll was formerly a Marketing Strategist at SmartBug Media. An energetic, multi-faceted, and trusted marketing professional and communicator with 10 years experience in B2B and B2C helping companies communicate and market more effectively so their customers will act. When not marketing he is exploring his love of writing screenplays, developing short film projects and hanging with his wife and friends. Read more articles by Kevin Coll.
Subscribe to get our new blogs delivered right to your inbox
Other insights you might like