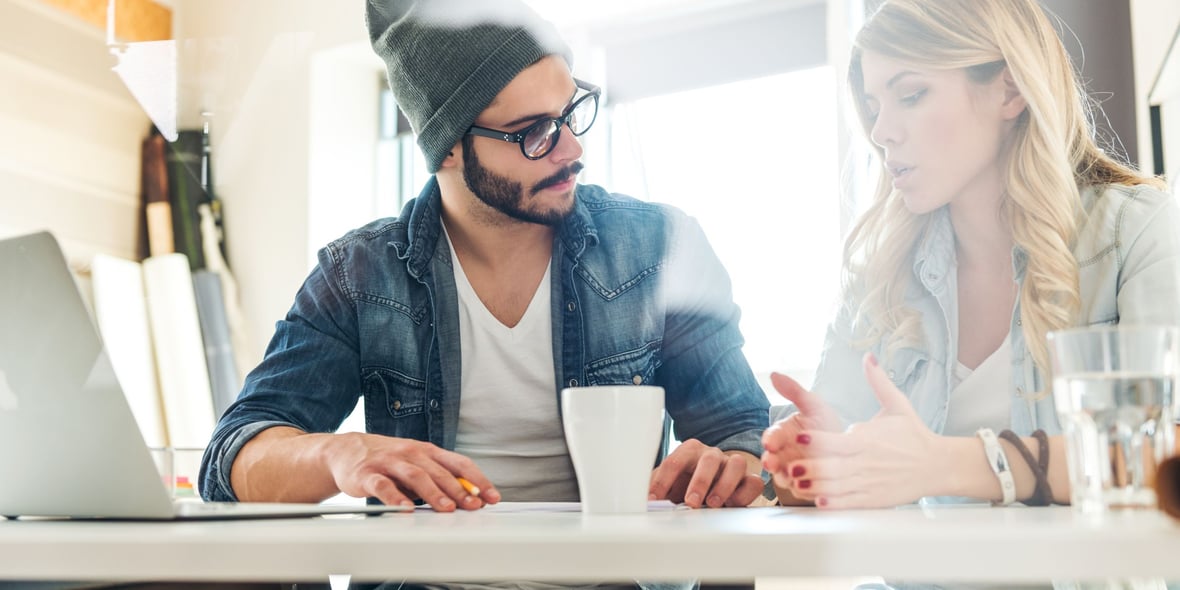 SMS or "short message service" is how a brand communicates campaigns, promotions, news, updates, and beyond to customers through text messages. When used strategically, SMS helps brands drive multiple purchases during the customer lifecycle to increase average order value (AOV).
SMS attracts loyal customers who want to hear from you—so much so that they're willing to let you share the same inbox as their family and friends. When it comes to the customer experience:
Text marketing gives you complete control of your customers' experience from start to finish to deepen engagement. You choose:
Who receives the message

What content you share

When you send it
To give you a very clear picture of the benefits of SMS marketing, let's dive into a handful of success stories from our own clients.
The Benefits of SMS Marketing Are Extensive
Almost every adult in the U.S. owns a phone with text messaging capabilities. Of text messages that are sent, 95 percent are read and responded to within three minutes. Not only is this a highly effective communication channel, but it has also been proven to be beneficial to brands.
According to a Klaviyo customer study, brands that have added SMS strategies had a 12 percent increase in total revenue in 30 days.
As we have found with our clients, delivering consistent, relevant, and targeted messaging helps brands:
Increase revenue lift and conversions as much as 45 percent

See an average ROI of 24x

Increase customer lifetime value
We have also found that 79 percent of smartphone users make their shopping decisions based on SMS opt-in or similar mobile device services.
SMS Success Stories
It's one thing to tell you how our SMS strategies have worked for our customers—it's another thing to show you. After all, at the end of the day, your marketing strategies are only as good as the revenue they bring in and the customers they help to retain.
Here's how we helped some of our clients take their customer experience to the next level:
1. The Cookie Company
A cookie delivery company out of New Jersey began SMS marketing in December 2020. Over the course of nine months, one of our most successful strategies—the Welcome Series—yielded the following results:
4.5 percent unsubscribe (low compared to industry standard)

44.9 percent conversions

22.7 percent click-through rate (CTR)

$4.42 earnings per message (EPM)
In total, the Welcome Series earned them $32,040.82 and 5,051 new subscribers.
Compared to email and paid advertising results, SMS blew them out of the water:
The average SMS CTR was 19 percent versus 2.5 percent for email

The average SMS conversion rate was 29 percent versus 1.22 percent for email

SMS messages earned as much as $8.11 per message
Our combined SMS, email, and paid advertising strategies earned this company $98,407.15. Our SMS strategy earnings came from:
$7,581.83 campaign revenue

$49,099.82 flow automation revenue
2. The Health and Wellness Brand
After one year of executing SMS strategies through Klaviyo for a health and wellness brand, our client experienced:
$40.67K in total revenue

An increase in subscribers to 130.34K total

Improved customer lifetime value

6.9 percent average monthly click-through rate

13.1 percent average monthly open rate

63.73K total clicked
Ready to talk with an e-comm expert? Let's get the conversation started!
3. Hyper-Targeted Messaging
Across our client base, abandonment series strategies are some of our most successful. Resulting in consistent revenue and high click rates, this hyper-targeted messaging strategy is the most effective way to reach specific customers. We create three versions of messages based on purchasing history:
0 purchases

1-5 purchases

6+ purchases
With these strategies, we helped one client receive:
10.4 percent click rate (1,026 recipients)

1,444 total clicks

$3,549.34 total earned ($118.31 on average per occurrence)
Another client saw:
11.8 percent click rate (765 recipients)

1,042 total clicks

$2,943.58 total earned ($122.65 on average per occurrence)
4. The Power of Browse Abandonment Series
Browse abandonment occurs when someone browses a product page but chooses not to purchase. Below, we compare browse abandonment SMS series for people who made zero purchases and for those who made six or more purchases.
For the first group, we reminded customers to revisit their browsed product and offered a discount incentive to drive the first purchase. At the end of seven months, we received:
10.6 percent clicked

679 total clicks

$1,752.72 total earned ($125.19 on average per occurrence)
For the group that had made six or more purchases, we reminded customers of their browsed products and reinforced the benefits of continuing their journey. At the end of seven months, we received:
15.6 percent clicked

61 total clicks

$487.06 total earned ($162.35 on average per occurrence)



Want Real Results of Your Own?
If these results sound good to you, why don't we get started on finding out how our SMS strategies can benefit your business? As you can see, our strategies are data-driven, not based on gut, which means we can accurately strategize which campaigns will best suit your customers.

About the author
Ryan O'Connor was formerly SmartBug's Director of E-commerce Growth, product manager, and sales director. He enjoys helping readers learn how to solve big business challenges through consumer psychology within the constantly evolving e-commerce landscape. Over the past 10 years, Ryan has helped 1000s of DTC brands navigate challenges to grow fast through intelligent marketing. He's not afraid to get his hands dirty, having launched his own e-commerce stores from the ground up. Read more articles by Ryan O'Connor.
Subscribe to get our new blogs delivered right to your inbox
Other insights you might like