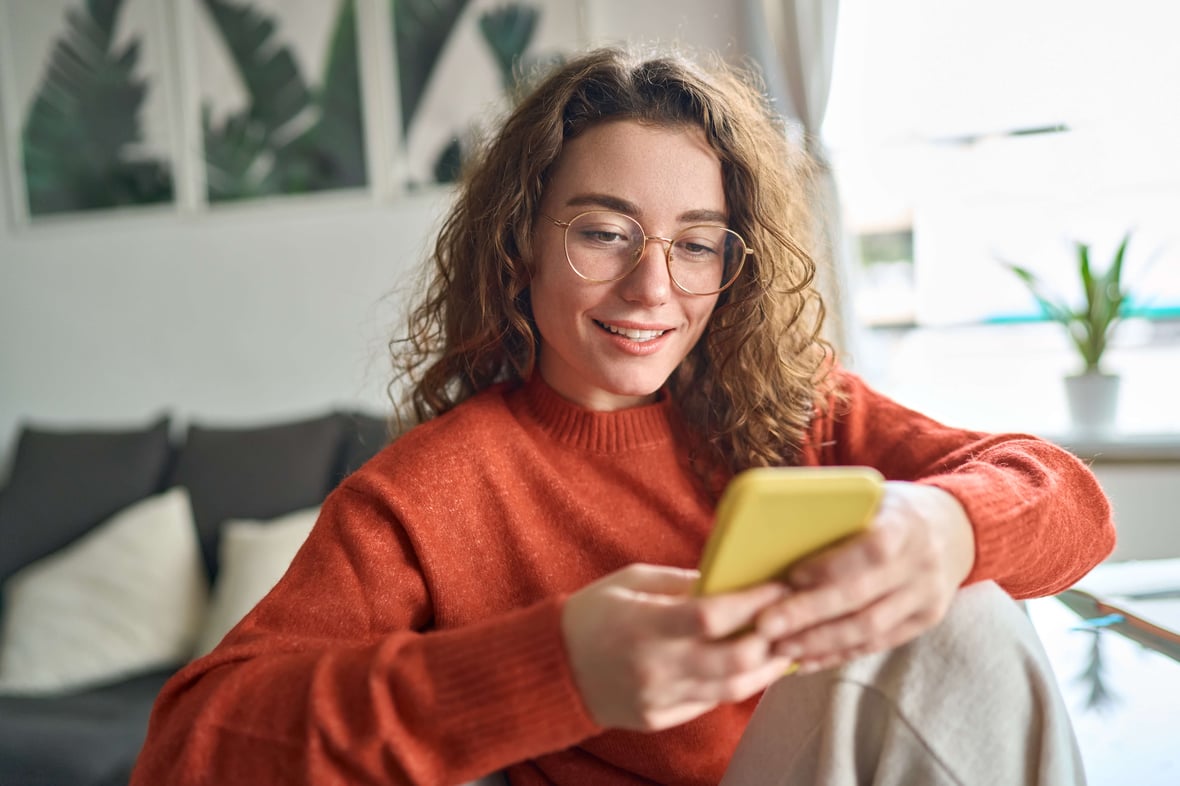 Unique SMS Templates to Get Your Subscribers More Engaged in Your E-Commerce Business
February 16, 2023
---
By Sarah Mead
SMS strategy is an essential channel for any e-commerce business to focus on—especially knowing that it is a fairly low-lift opportunity to drive revenue and repeat business.
But here's the catch: There are an estimated 4.2 million e-commerce businesses in Canada and the United States alone, many of whom are deploying SMS. That's a lot of noise to compete with. Add to that the fact that consumers are busy and pressed for time. Nothing will land your business unsubscribes faster than sending SMS texts that are off-brand, out of touch, and not valuable.
So how do you stand out in a crowded marketplace? The answer is relatively simple: Combine strategic thinking with some creativity.
Laying the Groundwork for a Solid SMS Plan
If you want your SMS channel to deliver the best results for your business, you have to start with the big picture before you get into the weeds.
Be sure to consider the following questions as you begin to build a plan:
What are you looking to achieve with SMS? (This will likely be driving repeat purchases, gaining return customers, increasing lifetime customer value, growing lists, and/or delighting clients.)

How does SMS marketing support the overarching business goals, strategy, and priorities?

How will you ensure that your SMS, email, and other marketing communications are

working together to ensure consistent brand messaging

?

Who are your key segments?

Which types of SMS templates will resonate with each of those segments?

How will you

measure the success

of your SMS efforts?
Defining criteria for each of the questions above is essential for success, so don't overlook the planning step in this process. When you take the time to put in more thought up front, you will have more internal alignment around the vision and more efficiency as you get to work developing campaigns.
Unique SMS templates to Get Subscribers Engaged in Your E-Commerce Business
Once you've established your focus and your goals, it's time to have some fun and get to work crafting your messaging! The key to keeping your audience engaged is to remember that there's a human at the other end of that message you're sending.
Bring another dimension to those transactional messages by injecting personality, thoughtful customization, tinges of humor—and even some well-placed puns. (And of course, make sure you sound authentic and stay true to your brand voice.)
Here are a few unique SMS templates that can get your creative juices flowing.
---
Exclusive Discount for First-Time Customers (Goal: Convert Subscriber to Customer)
[First name], we want your first purchase from [company] to be special.
That's why we're offering an EXCLUSIVE [deal] for you.
Opportunities like this don't come around every day. Let's go shopping: [LINK]
(Act fast—this offer will self-destruct tonight at midnight!)
---
Free Sample/Trial Offer (Goal: Convert Subscriber to Customer)
A haiku for you, [first name]:
What will it take to
Win you over? But of course ...
Try before you buy!
We're going to let you try our [insert product/offer] at NO COST!
Redeem your free [product], no strings attached: [LINK]
---
Abandoned Cart Reminder (Goal: Complete Purchase)
🎵 cue Simple Minds' "Don't You (Forget About Me)"
[FIRST NAME], don't you ... forget your [PRODUCT NAME]!
End your day with a fist in the air 👊
Finish shopping: [LINK]
---
Abandoned Cart Reminder (Goal: Complete Purchase)
"Hey Siri—set a reminder for [time stamp] to finish that purchase from [company name]."
"Done!"
📅 Here's the reminder you forgot you needed: [LINK]
---
VIP/Loyalty Program Hook (Goal: Increase lifetime customer value)
[first name]—you're ONE purchase away from unlocking our VIP program!
Check out all the perks in store here: [LINK]
---
Early Access to Sales (Goal: Increase lifetime customer value)
Those text perks we promised?
Here's another: early access to our [insert sale name].
Shop xx% off + free shipping with code [insert code]. [LINK]
---
Post-Purchase Bonus Deal (Goal: Increase customer lifetime value)
HOT OFF THE CART—exclusive offer as a thanks for your order!
Get an extra (xx% off) any purchase in the next 24 hours (add any exclusions).
Thinking this is too good to be true? Think again!
Get back to shopping and apply code [BONUSDAY] at checkout: [LINK]
#BestDayEver
---
Refer a Friend (Goal: Grow email and SMS lists)
[First name]—we heard your friend was jelly of all your [company name] gear.
There's enough merch for both of you!
REFER A FRIEND using [discount code] and you'll get $20 off your next order.
[LINK]
(🤑 See, it pays to be generous!)
---
Happy Birthday Message (Goal: Client Delight)
Happy birthday, [first name!]
We know you wanted a puppy ...
Here's our consolation prize: [insert special discount language here + link]
Enjoy your day ☀️
---
Discount for Social Media Posts (Goals: Client Delight, Drive New Customers)
It pays to be social ... get 25% off your next order!
How?
Take a selfie holding [insert product name].

Post to your IG or TikTok with #[product/hashtag]
---
Emoji Survey for Product Feedback (Goal: Client Delight)
[first name], how are you enjoying [product]?
Giving feedback is easier than ever!
Text us back with:
Grateful for your feedback!
---
New Product Feedback (Goal: Client Delight)
[first], we're having a heated debate at [company name] about which product to launch next—and we need your help!
We're deciding between ...
[1 emoji] New Product Idea #1
or
[2 emoji] New Product Idea #2
Reply with your vote, [1] or [2], and help us settle this once and for all!
---
Go Forth with Your SMS Strategy
There's a time and place for transactional communications—but consumers are sharp and their time is precious. If you want to really succeed as an e-commerce brand, you're going to have to work your left and right brain together to become a memorable presence for your subscriber base. Anchor your SMS strategy to the company vision, but also be sure to approach the process with creativity and innovation. We promise it will pay off in the long run and make for a more delightful client experience along the way.

About the author
Sarah Mead is the Associate VP of Client Services at SmartBug and plays a key role in building and maintaining excellent client experiences that result in happy customers. She is tirelessly passionate about leading her team members to achieve personal growth and success. Outside of work, you'll find Sarah teaching yoga, enjoying the outdoors, taking care of her plant collection, traveling far and wide, and grooving to the latest independent radio hits. Read more articles by Sarah Mead.
Subscribe to get our new blogs delivered right to your inbox
Other insights you might like