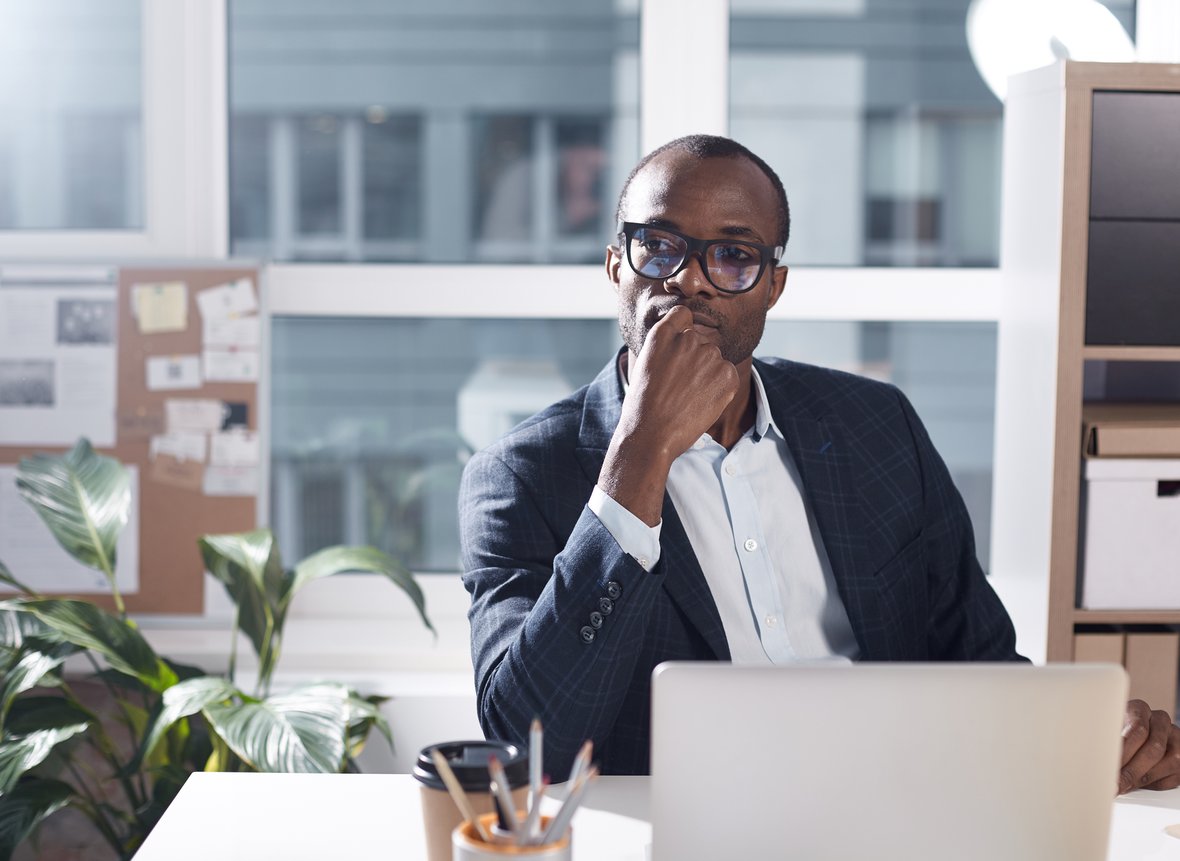 The Right Touch–Email Content Automation for Financial Advisors
April 29, 2019
---
By Kristen Deyo
At its core, the financial services industry is—and always has been—a relationship business. This client-advisor relationship is built on trust and a financial advisor's ability to treat clients as people, not portfolios. But with constantly evolving digital expectations of today's clients, it begs the question: How do financial advisors make the shift from traditional to digital without sacrificing the trusted relationship built with their clients? The short answer: email marketing.
Email marketing has the potential to be the most powerful marketing channel in a financial advisor's arsenal. Why? Because email is proven to provide higher ROI than any other marketing channel available. In fact, according to Campaign Monitor, every $1 spent on email yields $44, or a 4,400 percent return. Email is also a great way to build and cultivate relationships with your clients. And by automating the delivery of content, advisors are able to not only personalize the client experience, but also increase engagement and build trust. Here's why:
81 percent of SMBs rely on email as their primary customer acquisition channel, and 80 percent for retention (Emarsys).
Trigger-based email campaigns on average generate 400 percent more revenue and 1,800 percent higher profit margins than regular email marketing campaigns (ContactPigeon).
Email Content Automation Tips for Financial Advisors
Armed with these statistics, you know that email has the potential to be your most successful marketing channel. But how do you actually get started? Here are some email content automation tips for financial advisors:


1. Start with Clean and Segmented Lists
Before you send any email campaign, it's first important to have clean and segmented lists in your contact database. The more accurate and complete the data, the better opportunity for success. In fact, 77 percent of ROI comes from segmented, targeted, and triggered campaigns.
As your list grows organically over time, you'll see that your contact database can include a mix of customers, prospects, millennials, retirees, high net worth individuals, CEOs, and other types of clients. Each of these groups have different needs, and contact that may be relevant to one group may not be relevant to another. So, how should you be segmenting your database? Here are examples of the types of segmentation you can use:
Behavior-based—Event attendee, lack of engagement over a period of time, engagement with X emails/content within X time frame, and so on.
Content downloads—Guides, whitepapers, case studies, infographics, and so on.
Lifecycle stage—Subscriber, lead, MQL, SQL, customer, opportunity, and so on.
Net worth—High, medium, low net worth.
Client location—Does their location impact services offered or the type of content we would want to share with them?
Age or life stage—Pre-retiree, retiree, Gen X/millennial, young family, and so on.
Persona based—Grouping your contacts by buyer persona.
Technology use—Mobile, desktop email, phone calls, robo-advisor or chatbot, and so on.
Personal and/or hobbies—Do they love to golf? Avid sports fan for a particular team? Coffee enthusiast? Knowing these traits can help you tailor and personalize their experience and make you stand out!
2. Know Your Goal for Each Email You Send
In order for our email content to be successful, we should have a clear understanding of what we want our audience to do with each email we send. The more clear the call to action and the easier we make it for them to take that desired action, the better chance we have for successful conversion. Here are some possible goals for an email depending on where your persona may be at in their Buyer's Journey:
Blog or newsletter subscription
Social media follow
Premium content download (e.g., guide, e-book, case study, vendor comparison)
Webinar registration
Consultation and/or contact us
Demo request
Apply for a loan
Open an account
3. Choose a Simple Design
In the world of email design, I always opt for a more simple design and layout. Remember, we want to make it easy for people to consume and clear what we want them to do. Readers should be able to easily, and quickly, read your email. Thus, we recommend using a logical hierarchy of digestible content. This most often achieved using the inverted pyramid model of email design.
The inverted pyramid model is essentially a framework that structures various elements of an email in a meaningful way, with the ultimate goal of drawing people in with a clear, distinct message and then get them to click through.
In this example, the community bank is making clear what it wants recipients to do: take the survey. The bank has created a hierarchy of information that makes it easy for readers to consume and take action.


4. Personalize the Experience
Personalized email messages improve click-through rates by an average of 14 percent and conversions by 10 percent. Your clients want (and expect) a personalized, seamless experience—period. They are increasingly becoming more digital and want content that is relevant for them, delivered to them at the right time, on the right device. Thus, we must personalize the experience wherever we can, and I don't just mean by providing "Hi [First.Name]" at the beginning of an email.
Using the segmentation best practices outlined above is a big first step in achieving this personalization. The more we know about our audience and group them based on their pain points, the better equipped we are to send them the content most relevant to them that will provide the most value. Part of building personalization into your emails is content mapping ahead of time what makes the most sense for each group and ensuring we have the content to support each of those segments.
Pro tip: As we segment our database, we may uncover gaps in our own content. Although using your own original content is ideal, if you need to curate great content from industry peers or industry thought leaders to help provide value to your segments, do it!


5. Incorporate More Video
Incorporating video in email is becoming increasingly more effective. In fact, video and email marketing can increase click-through rates by more than 50 percent. Our brains crave video, which can also help humanize the experience in financial services and build deeper relationships with clients.
Here at SmartBug™, I co-hosted a webinar with our partner Vidyard to discuss how video is humanizing the client experience in financial services with some best practices of how to use video at each stage of the inbound marketing journey. You should give it a watch!


6. Have a Clear Call to Action
Having a goal in mind for what we want our buyer personas to do when they open our email is important. Earlier, we explored two types of CTAs you can use, but another thing to think about is how many CTAs to use in an email. In theory, it might seem like having multiple CTAs could result in more engagement. And though more buttons could translate to more clicks, multiple CTAs can be confusing and distract from what we ultimately want recipients to do. Ideally, your email should have one clear CTA. If you want to provide a secondary CTA, be sure to clearly make it secondary.
Pro tip: Make secondary CTAs less visible by using a different weighted font or color, or place it further down the email to give it less prominence so that your audience stays focused on the primary CTA.


7. Make Your Emails Mobile-Friendly
It is estimated that more than half of all emails are opened on mobile devices. With the explosion of mobile devices, optimizing your email campaigns for mobile is no longer a nicety, but a necessity. Having a mobile-first mentality with respect to email is essential in driving opens, engagement, and clicks. Here are some best practices:
Use mobile-ready email templates.
Shorten subject lines to account for mobile character limits.
Take advantage of preview text to improve open rates.
Ensure buttons appear larger on mobile to make them easier to click.
The future of financial services depends on an advisor's ability to shift from traditional to digital—providing customers with a personalized, relevant experience. Although there's a variety of marketing channels an advisor can use, email marketing has been proven to provide the best ROI. With the best practices outlined in this blog, your email marketing strategy has the potential to not only promote engagement and drive conversions, but also, and perhaps more importantly, build the trusted relationships needed to drive growth.
About the author
Kristen Deyo is a Director of Marketing Strategy at SmartBug based in Kingston, Ontario, Canada. She has 8+ years experience developing strategies for primarily B2B SaaS/technology companies and hyper-growth startups. She holds degrees from Queen's University (Cha'Gheill!) and the St. Lawrence School of Business. When not digitally plugged in, you can find her enjoying a good happy hour or planning her next adventure. Read more articles by Kristen Deyo.
Subscribe to get our new blogs delivered right to your inbox
Other insights you might like